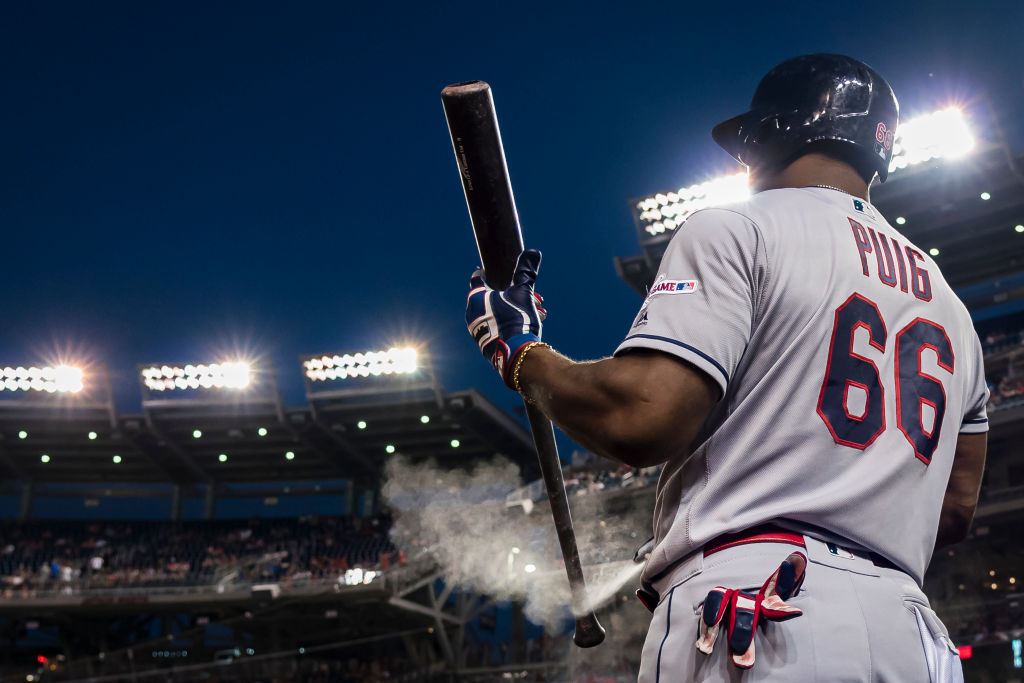 Who Are the Top Unsigned Free Agents in Major League Baseball?
A look at the top unsigned free agents in Major League Baseball heading into the 2020 season.
As the calendar moves to March, there will be Major League Baseball games that matter this month, which is always a good thing. Spring training games are being played. Rosters are being shaped. It's somewhat safe to assume that everybody that's on a current roster is going to stay with their respective teams, at least for now.
But there are still some big-name players out there that don't have a home. For instance, 2018 World Series MVP Steve Pearce has no jersey to wear. Granted, he's 36 years old and injuries have kept him from ever making it to 400 at-bats in a single season. Veteran catcher Russell Martin, a four-time All-Star and Gold Glove winner, hasn't found work just yet.
Matt Harvey, a former first-round pick and All-Star once considered one of the best young pitching prospects in the game, may have seen his career come to an end at the age of 30. Two-time All-Star and two-time World Series champion Clay Buchholz can't find work. Nor can Andrew Cashner or Mark Trumbo. The latter hit 47 homers just two years ago.
Here's a closer look at a few more big-name players still on the MLB open market.
Yasiel Puig
Once considered one of the most exciting young players in Major League Baseball, Yasiel Puig came in hot with the Los Angeles Dodgers in 2013 and subsequently made the All-Star team the following year. He's put up some quality numbers during his career but some of the personal baggage that seem to hinder the Cuban-born star may have turned some teams off.
Splitting time between the Cincinnati Reds and Cleveland Indians in 2019, Puig hit .267 with 24 homers and 84 runs batted in, certainly respectable numbers. However, his .785 OPS was his worst in three years and his defense has been slipping. The San Francisco Giants and Tampa Bay Rays reportedly had some interest but both teams seem to have their outfield set. The likely scenario for the 29-year-old Puig is that he'll sign a one-year deal somewhere in order to reset his market value for a long-term contract ahead of next season.
Addison Russell
Speaking of off-the-field issues, there's no question that Addison Russell's domestic violence suspension is somewhat playing into why the shortstop is still a free agent. However, we all know that teams are willing to look past certain things if a player can produce. The problem is that the former All-Star hasn't been producing.
Russell had the best year of his young career in 2016, the year he and the Chicago Cubs won the World Series. He hit 21 home runs to go along with 95 runs batted in. However, even as an All-Star selection, Russell hit just .238 and that's long been the issue. In five big-league seasons, he's reached the .250 mark just once, that coming in 2018.
In 2019, he split time between the majors and minors, playing just 82 games for the big-league club and hitting only .237 with nine home runs and 23 RBI. He was non-tendered and became a free agent on December 2. If Russell wants to make it back to The Show, he'll likely have to sign a minor-league contract and prove that he can learn how to hit again.
Scooter Gennett
One of just 18 players in MLB history to hit four home runs in a single game (he did so against the Cardinals in 2017), 29-year-old Scooter Gennett now finds himself without a team to play for. After four seasons with the Milwaukee Brewers, Gennett signed with his favorite team growing up, the Cincinnati Reds, ahead of the 2017 season. He was impressive in his first season with the Reds, hitting .295 with 27 homers and knocking in a career-high 97. He was an All-Star a season later, hitting .310 with 23 home runs and 92 runs batted in.
Unfortunately for Gennett, a groin injury plagued his 2019 season and he was shipped to the Giants, ultimately replacing longtime second baseman Joe Panik. He appeared in just 42 total games last season and hit just .226 with two homers and 11 RBI. It's quite surprising that Gennett hasn't landed anywhere yet. The problem may be that most contenders are already set on the infield and the bad teams might be looking to go with someone a bit younger.