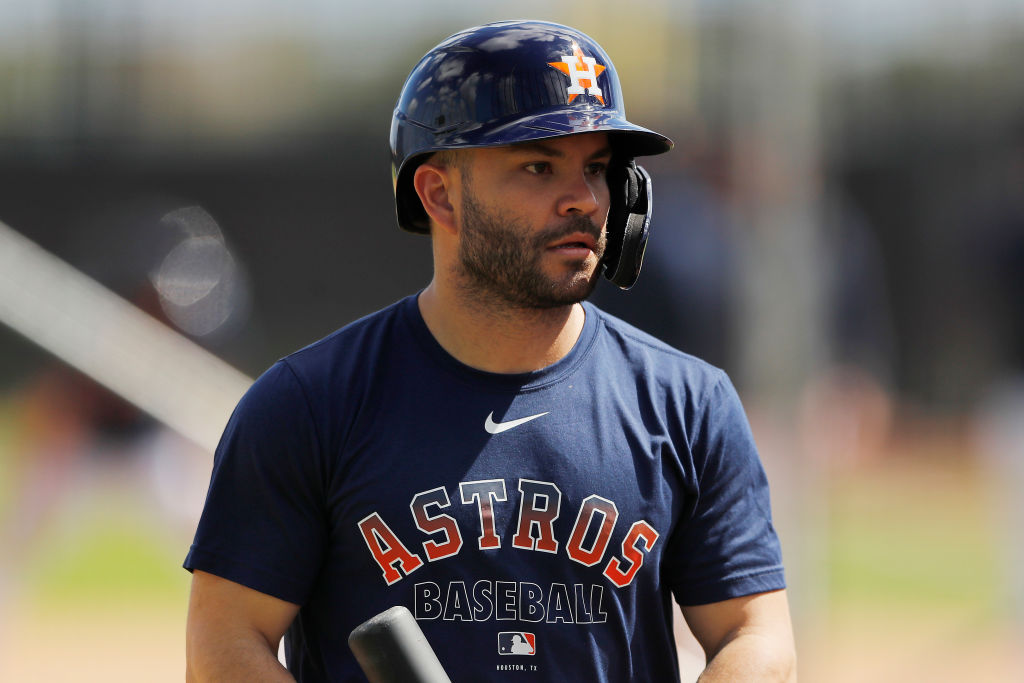 It's Not Shocking What Happened to Jose Altuve In His First Spring Training Game
In his first spring training game since the Astros were punished by MLB over the sign-stealing scandal, Jose Altuve had his ups and downs.
It's going to be a long season for Jose Altuve and the Houston Astros.
The sign-stealing scandal that has plagued the 2017 world champs for quite some time now is still fresh on the minds of MLB fans and it showed on Monday afternoon. Playing their first game of spring training away from their own facility, the Astros visited the Tigers' spring home in Lakeland, Florida and it went just as one would expect.
Jose Altuve was booed mercilessly in his first at-bat of spring training
Once one of the most popular visiting players in spring training, Jose Altuve was the highlight of Monday's game, albeit for different reasons than people are used to seeing. The Astros kicked off their Grapefruit League schedule over the weekend against the defending champion Washington Nationals, the team that beat the Astros in the World Series this past fall. However, this was the spring training debut for Altuve and a few other of the Houston starters.
Close to 5,000 people were in attendance at Joker Marchant Stadium on Monday and the majority of them let Altuve have it in his first at-bat. Cries of "cheater" echoed throughout the stadium as boos reigned down on the 2017 American League MVP. Much to the crowd's delight, Detroit starter Matthew Boyd struck Altuve out looking in the first inning.
Altuve doubles, commits error, gets hit by pitch
With just as many boos coming in his second at-bat, Jose Altuve was able to quiet the Tigers-heavy crowd with an RBI double to left. However, there was certainly more to come, including some cheers from the crowd. Granted, those cheers came when Altuve was charged with an error after he dropped a throw from third base by Alex Bregman on a force play.
And then it happened. In his third at-bat of the game in the fifth inning, just after a Myles Straw homer, Jose Altuve was hit with a pitch. It certainly didn't look intentional as Tigers reliever Nick Ramirez let an off-speed pitch get away from him, grazing Altuve in the leg. The 2019 ALCS MVP was lifted for a pinch runner. Houston would go on to win the game by a score of 11-1, but not before two more Astros hitters were hit by pitches.
How did he react to the fans?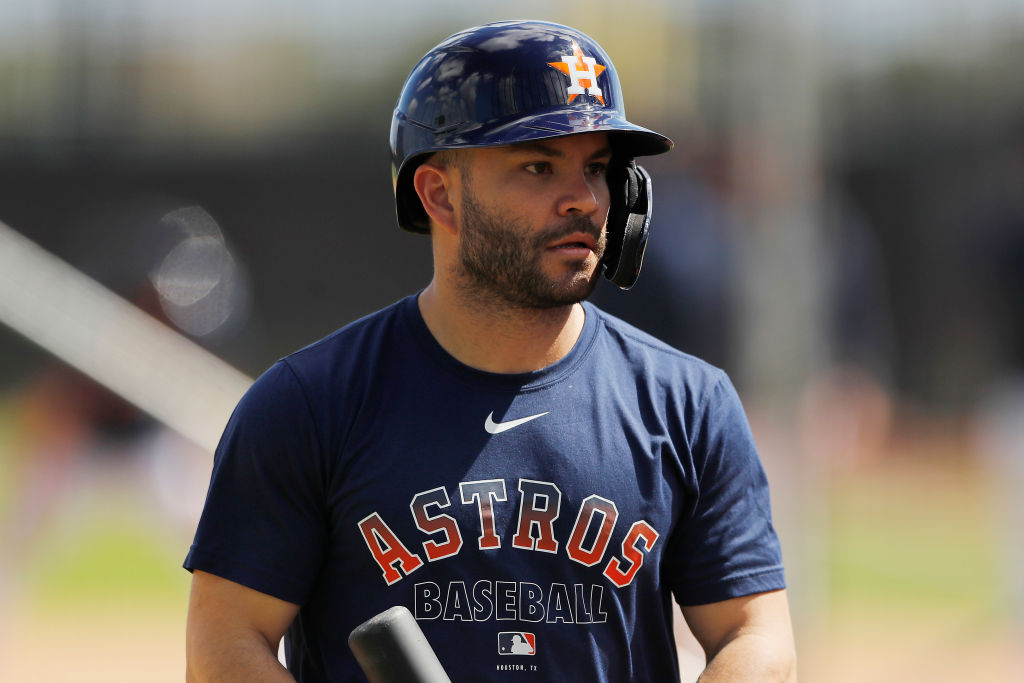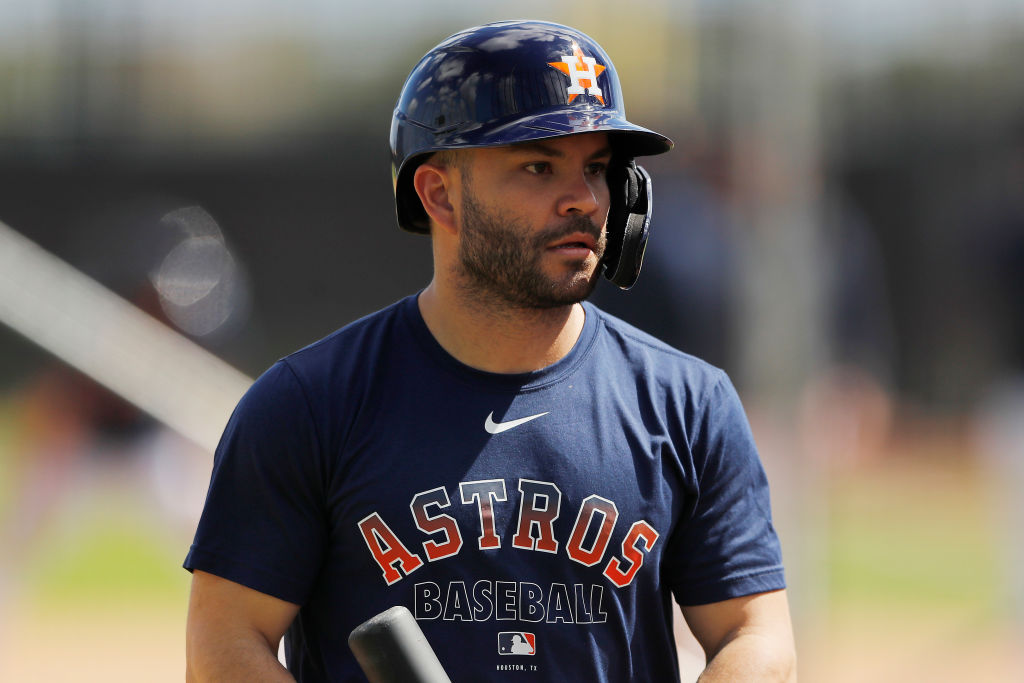 On what was quite the eventful day for Jose Altuve and the rest of his Astros teammates, he seemed to take everything in stride, insisting that he just tuned everything out and played a baseball game.
"We just heard a lot of noise, and that's it.

"We were focused on playing baseball. We know that we need to go on the field and get ready and prepared for the coming season. That's what we're thinking about right now."

Jose Altuve
It certainly will be interesting to see how the reactions, from both fans and players, continue to roll in as the season moves along. The Astros have essentially become the new villains in Major League Baseball and will certainly have to deal with heckling fans throughout the 2020 season. How Jose Altuve & Co. react to the ongoing saga will certainly be entertaining to watch.