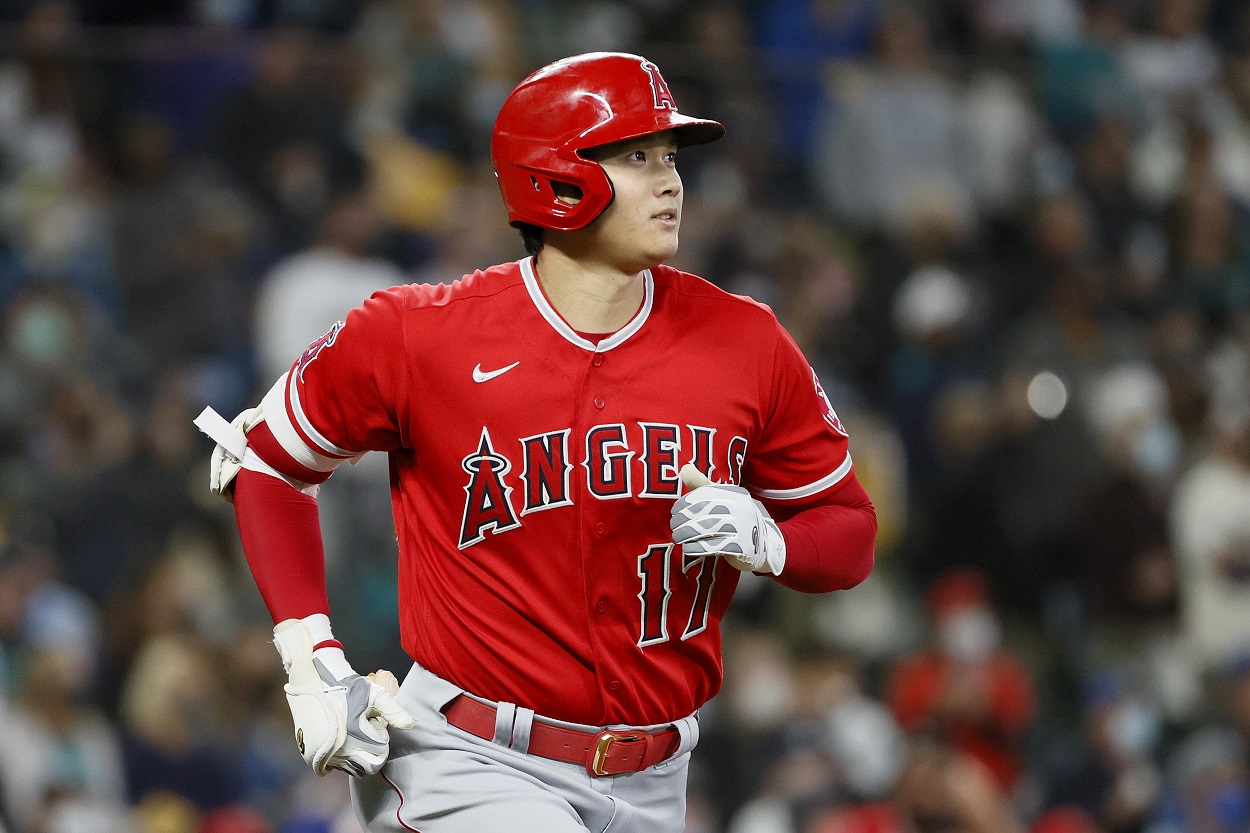 Shohei Ohtani Changed the Game So Much That MLB Has Now Changed the Rules for Him
Los Angeles Angels star Shohei Ohtani now has his own rule in Major League Baseball.
It's been said that Los Angeles Angeles phenom Shohei Ohtani changed the game of baseball forever in 2021 with one of the greatest individual seasons you'll ever see. And I'd have to agree with that statement.
But it can now be said that the 27-year-old Japanese superstar has (in your best Rob Lowe voice) lit-erally changed the game as Major League Baseball and the MLBPA have agreed on a new rule inspired by and tailored to the reigning American League MVP. And it'll be in place for at least the next five years, which can't be said for all the newly unveiled rules of the new collective bargaining agreement. But more on those in a moment.
Shohei Ohtani was the inspiration for a new MLB rule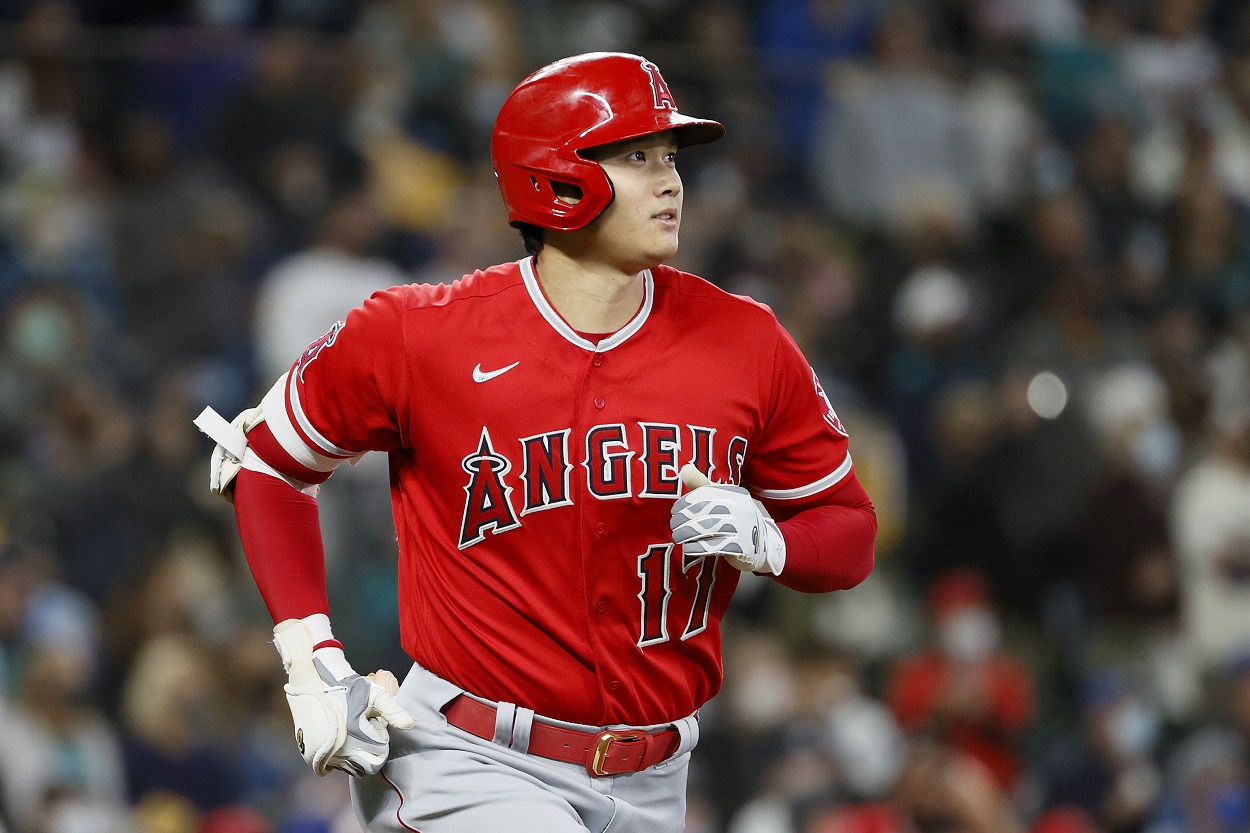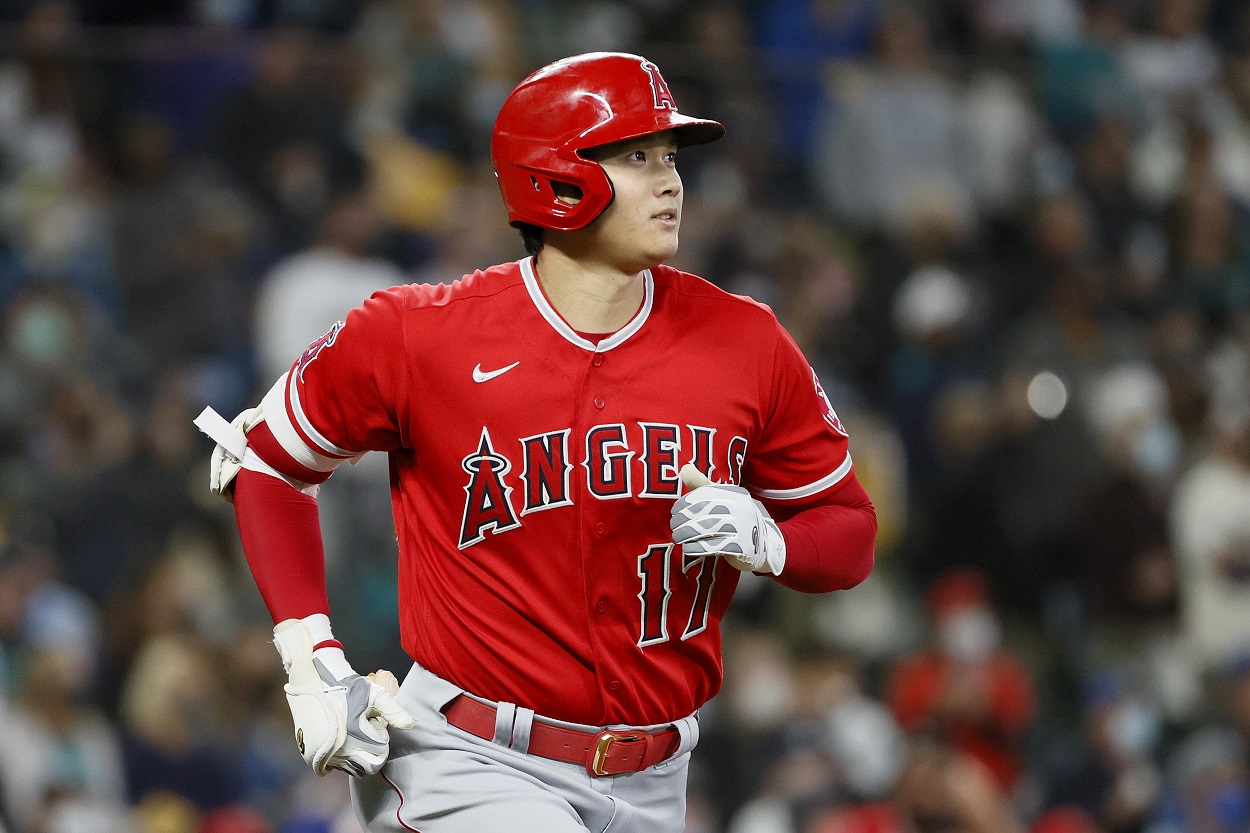 I think most MLB fans — and I'd have to think every Angels fan — can agree that the more Ohtani we can get, the better. Already one of the greatest two-way players of all time, the 2018 AL Rookie of the Year was dynamite both on the mound and at the plate in 2021.
In 23 starts as a pitcher, he went 9-2 with a 3.18 ERA and 156 strikeouts against 44 walks in 130.1 innings. As a hitter, he had a slash line of .257/.372/.592 with 46 home runs and exactly 100 runs batted in. Ohtani also led the league with eight triples and added 26 stolen bases. So you can see how he's good for business.
On days Ohtani would pitch, however, Angels manager Joe Maddon would have to do some shuffling if Ohtani didn't go the full nine innings, which he didn't do once in 2021 and actually hasn't done since arriving in the States. But I digress.
When Maddon pulled Ohtani off the mound, he'd have to put him in the field if he wanted to keep his bat in the lineup. But that will no longer be an issue.
With the designated hitter now universal, what's being called the "Ohtani rule" will allow a pitcher who is also in the lineup as a hitter to stay in the game as the DH even if he's removed from the mound. So if Shohei is pitching and gets yanked after five innings, he can stay in his usual spot as the Angels' DH. Now, there are some solid hitting pitchers out there, but let's not pretend that anyone else was truly considered when this rule was made.
As mentioned, the "Ohtani rule" will be in effect for at least the next five years, the length of this new CBA. But also as mentioned, some of the other new rules will not. For this year only, MLB and the MLBPA have agreed to expand rosters from 26 to 28 players through May 1 to accommodate for a shorter spring training.
The 2022 campaign will also see the return of the "ghost runner" in extra innings. But this rule that places a runner at second base to start an extra inning is only in effect for this season.
Ohtani and the Angels kick off their 2022 season at home on April 7 against the Houston Astros.
Stats courtesy of Baseball Reference