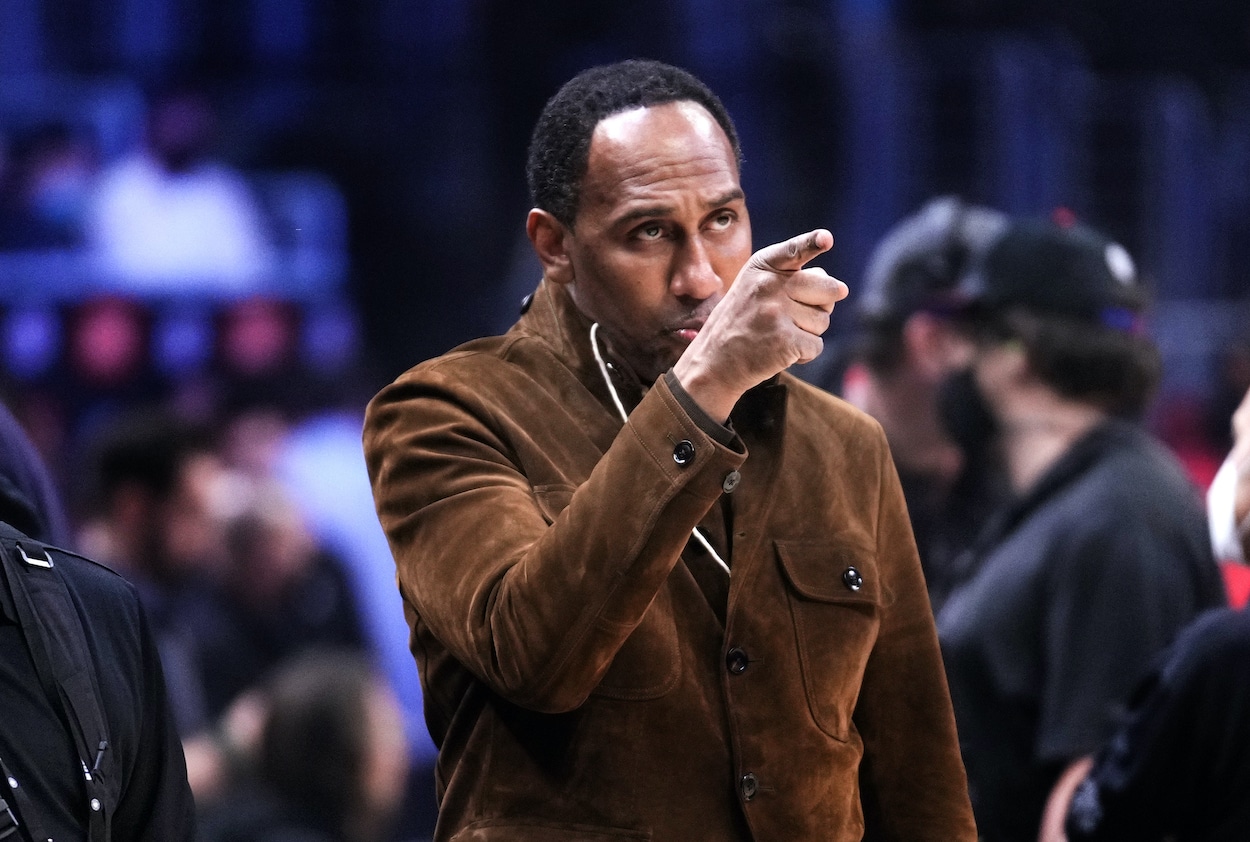 Stephen A. Smith Earned a Basketball Scholarship on the Spot by Drilling 17 Straight Threes in Front of the Coach
Stephen A. Smith put on the shooting clinic of his life to earn his college basketball scholarship.
Sports fans wake up to Stephen A. Smith talking about NBA drama and bashing the Dallas Cowboys on ESPN's First Take every day, but did you know he also played basketball in college before becoming the king of sports debate shows?
That's right, Smith was a sharpshooter at Winston-Salem State University in the early 1990s, and although he didn't get much playing time in his collegiate career, he earned a scholarship in one of the most improbable ways imaginable.
Stephen A. Smith made 17 straight threes to earn his basketball scholarship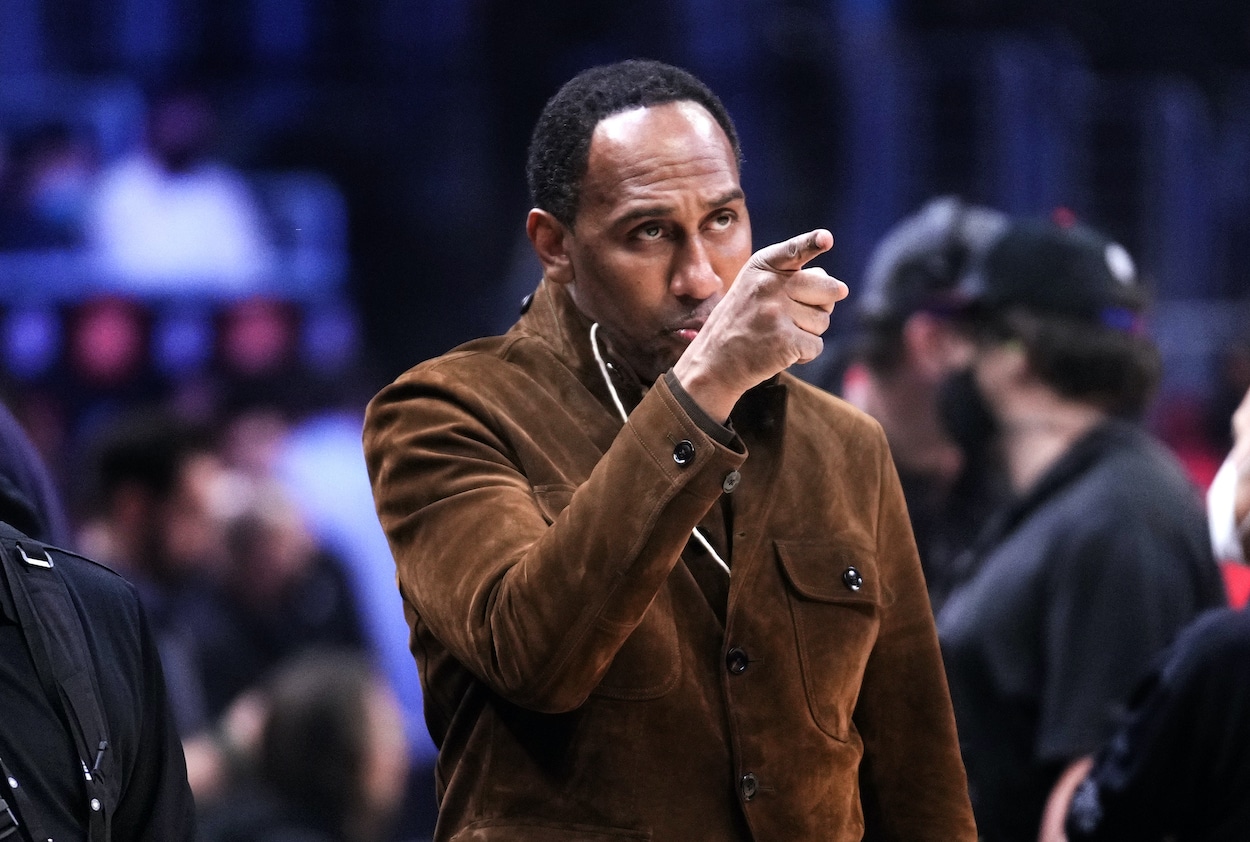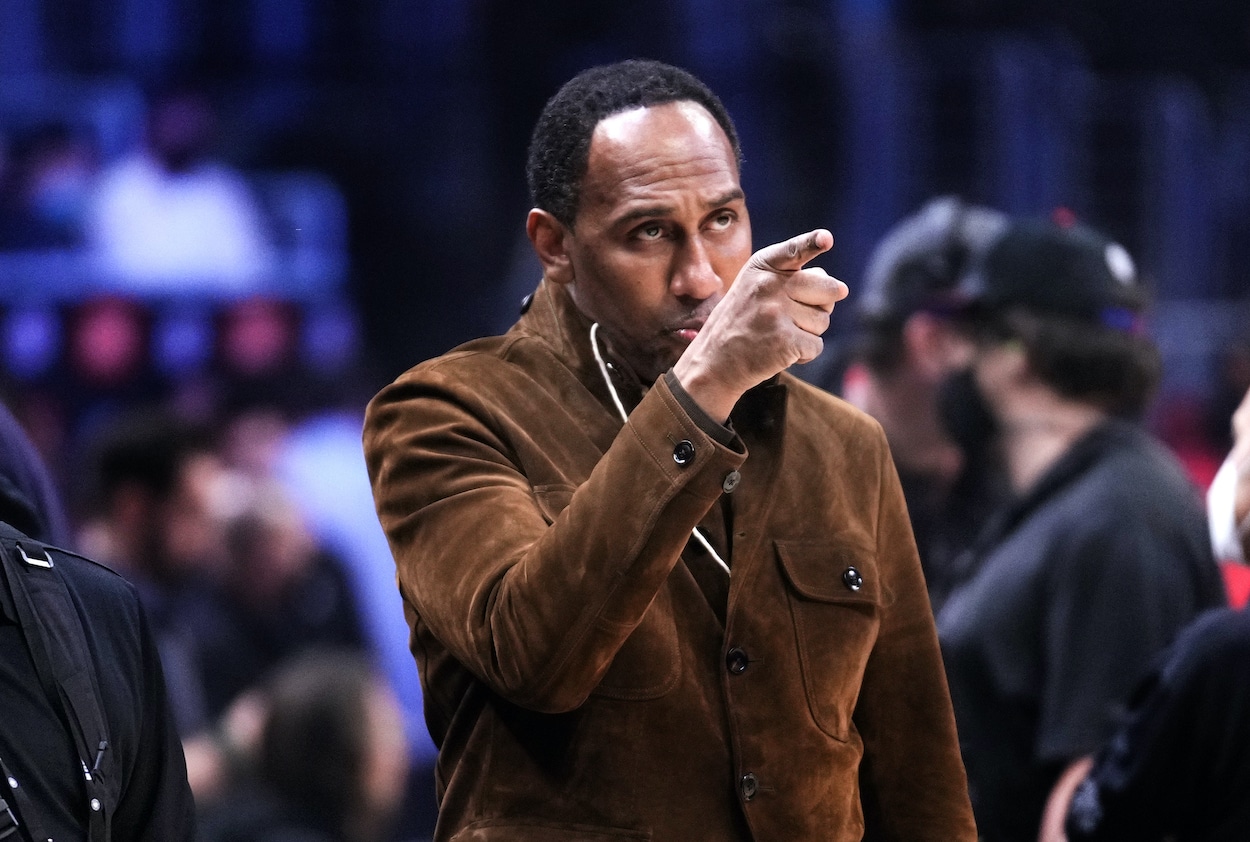 Smith always loved sports and played basketball growing up, but when it was time for him to choose a college, he decided to attend the nearby Fashion Insitute of Technology in New York. After one year at FIT, though, he got the itch back.
So, Smith took a trip to Winston-Salem State University in search of a basketball scholarship. He knew a former player on the team, Harold "Funny" Kitt, who introduced Smith to head coach Clarence Gaines.
Gaines wasn't impressed with Smith's physique at first, but he was willing to give the incoming sophomore a chance with a loose tryout. Stephen A. told the story during a recent appearance on Barstool Sports' Pardon My Take podcast.
"I went out on the basketball court, and I was passing the ball just running rotation offense, stuff like that. Running around, passing the ball, passing the ball," Smith explained. "I hadn't shot. I was just trying to get warmed up."
Smith's strength on the court was his shooting touch, so Gaines stopped the practice and told him to prove it.
"He said, 'Didn't Funny say that you was a shooter?' I said, 'yes.' He said, 'Well shoot the f***ing ball, dammit!"
So, he did.
"I went out there, and I hit 17 straight three-pointers," Smith said. "I couldn't miss. And when I did that, he signed me to a scholarship on the spot. … I never did it since."
Talk about a sharpshooter.
After receiving a scholarship offer that day, Smith decided to transfer from FIT to Winston-Salem State. The ESPN star played basketball for three years and wrote for the school newspaper in his off time. Although he didn't get much playing time during his collegiate career — he averaged just 1.5 points per game his senior year — Smith says earning that scholarship is one of the proudest moments of his life.
"That was my shining moment because it was immense pressure," he said. "I went down there to get a basketball scholarship, and the pressure was on, and I showed up, and I handled my business."