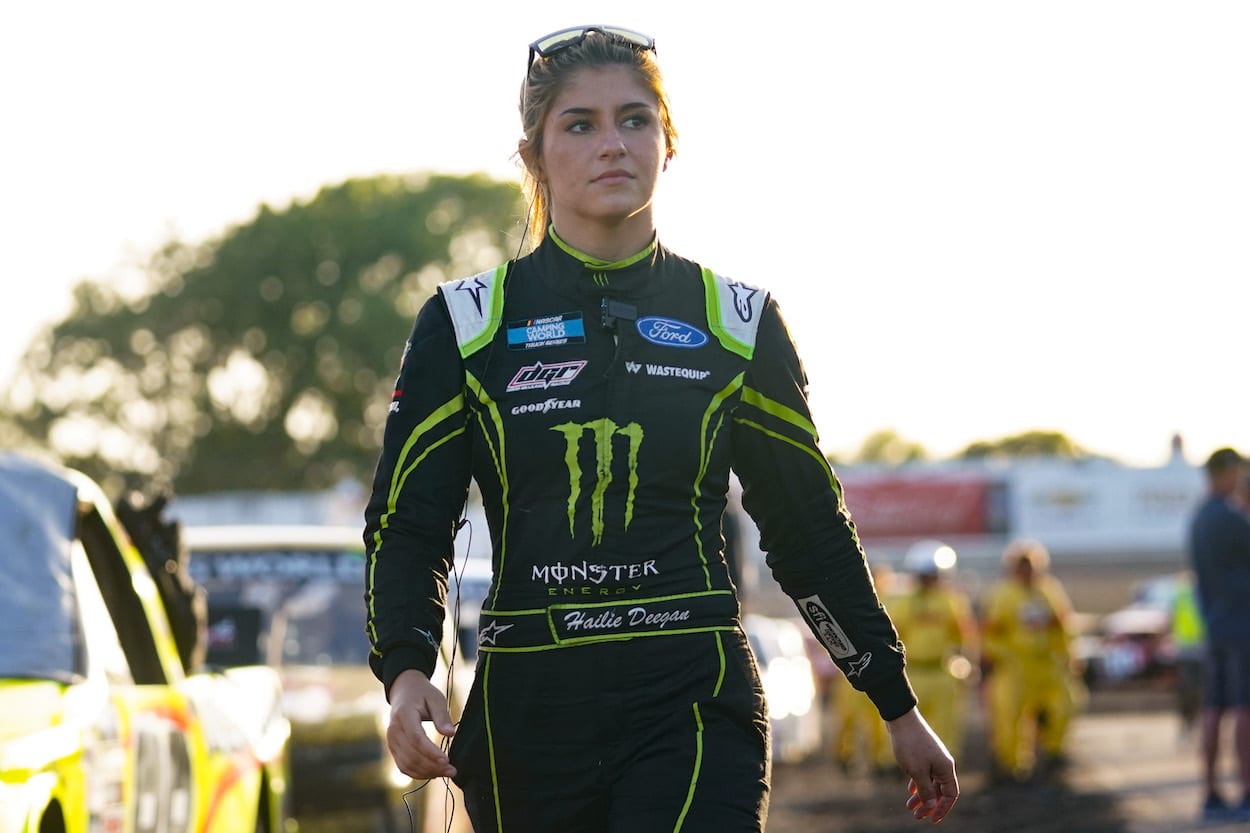 Hailie Deegan
Hailie Deegan, the daughter of motocross legend Brian Deegan, races in the NASCAR Truck Series in the No. 1 truck for David Gilliland Racing.
Before joining the Truck Series in 2021, Deegan competed in the NASCAR K&N Pro Series West 2018-19, where she won three times in two seasons, becoming the first female driver to win a race in the series.
In 2020, she competed with the ARCA Menards Series and had 17 top-10 finishes in the 20-race schedule.
Since 2021, Deegan has raced full-time with the Truck Series and found limited success, earning a single top-10 finish in her rookie season. While she hasn't yet excelled on the track, she's one of the sport's most popular figures with a social media presence that has millions of followers.