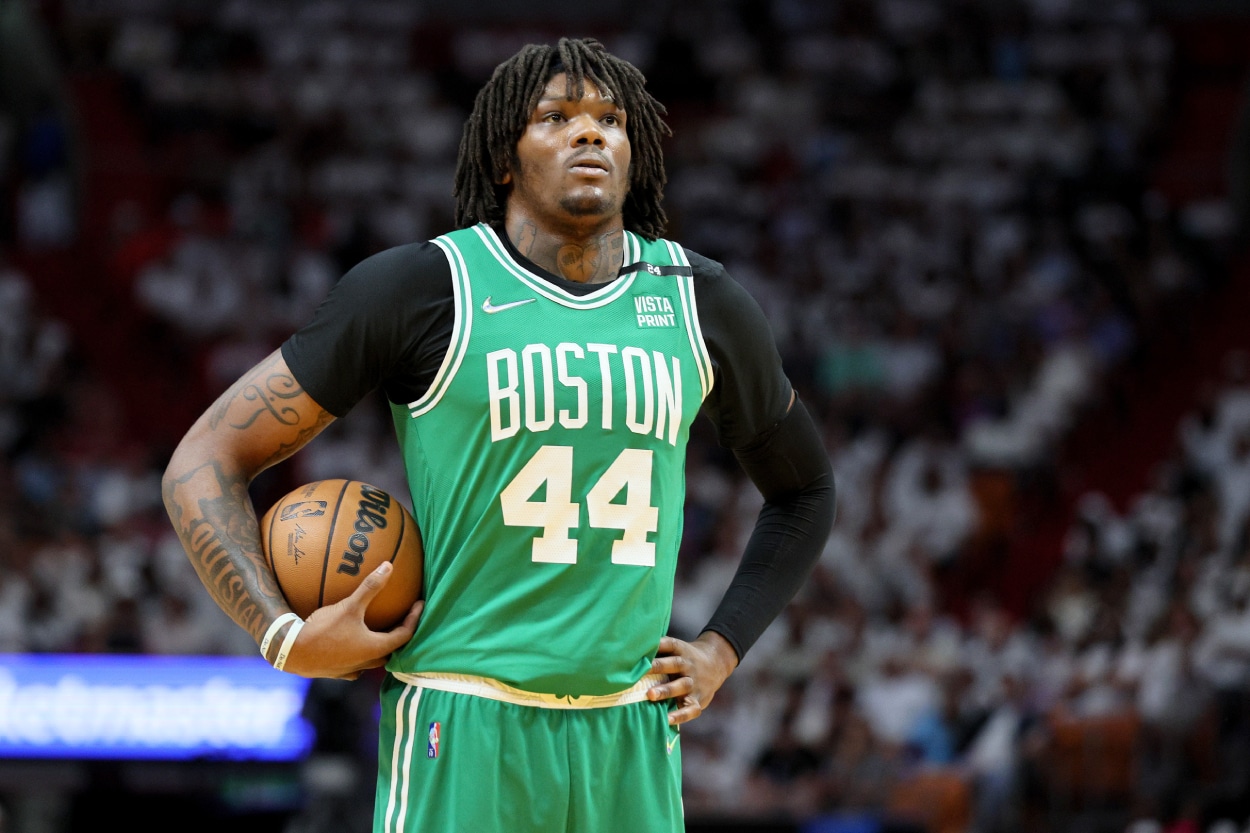 The Boston Celtics Will Be Without Robert Williams III, Al Horford for Rematch With the Golden State Warriors
The Boston Celtics will be short-handed inside the paint for Saturday's rematch with the Golden State Warriors.
Jayson Tatum isn't buying into the hype. His Boston Celtics face the Golden State Warriors on Saturday for the first time since the Warriors won Game 6 of the 2022 NBA Finals on Boston's home floor. For Tatum, it's just another game. For Robert Williams III, his season debut remains on hold.
Williams, Boston's starting center, has been out all season after undergoing knee surgery right before training camp. His procedure was expected to sideline him anywhere from eight to 12 weeks. Williams is with the team in San Francisco, and there were rumblings he could see his first action against the Warriors. Ask Williams and head coach Joe Mazzulla if that's the case, and you'll get a sheepish grin and a generic answer.
Williams and Al Horford have since been ruled out for Saturday, leaving a significant hold in the middle. Have no fear, Celtics fans. They've been down this road before.
The Boston Celtics will be short-handed against the Golden State Warriors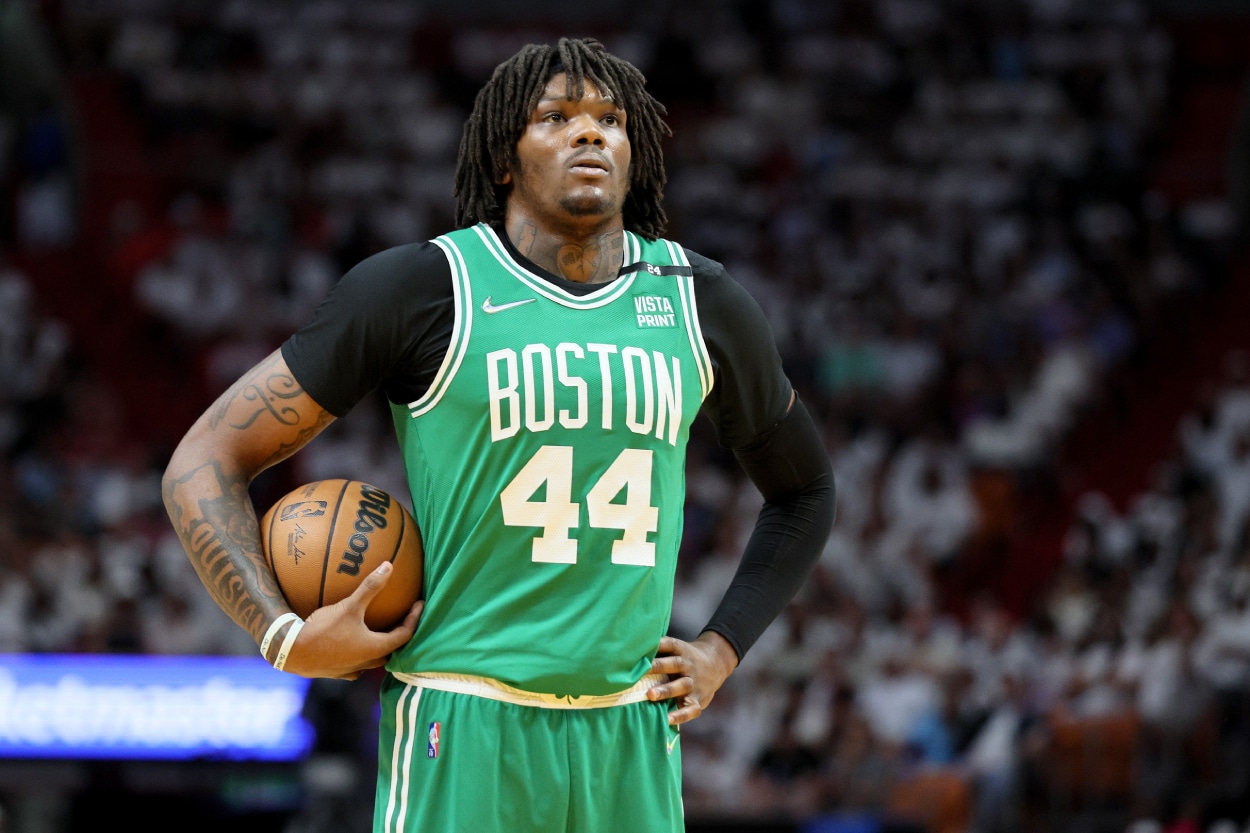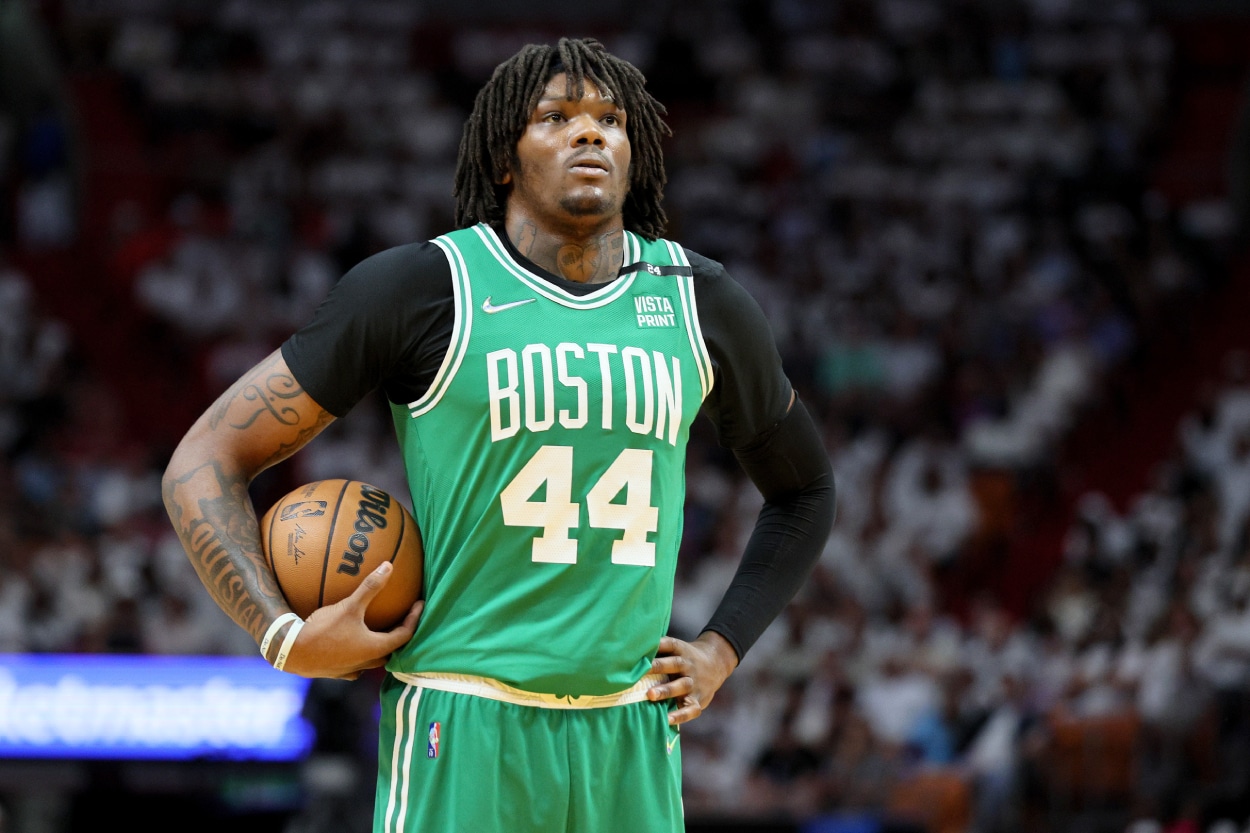 There was a chance Williams could see his first action of the season after he had a strong workout Friday. He has since been ruled out for Saturday's game. Horford will miss his third straight game as he remains in the NBA's health and safety protocols.
The Celtics aren't in any rush to get Williams back. Williams tore his meniscus late in the regular season last year and hobbled his way through the playoffs. He underwent an arthroscopic procedure in late September and is on the right path for a December return.
He practiced Friday and hinted that he's getting closer to returning.
"It's a day-to-day process," Williams said Friday. "We checked off many of the boxes. Worked out today, feeling good. Might get some work in after this. We'll see how I feel tomorrow."
Mazzulla was asked about Williams' availability for Saturday's game and offered a grin and a generic response.
"Day to day," Mazzulla said. "I mean day to day. The most important thing for Rob is that he's comfortable with where he's at from a physical conditioning standpoint and from a mindset standpoint."
The Celtics will likely rely on Blake Griffin once again
The Celtics have gone the entire season without Williams. They've played the last two without Horford. In their absence, newly-signed Blake Griffin has filled in nicely. Signed during the offseason to help provide some depth in the middle, Griffin has more than held his own. With Griffin filling in for Horford as the starter, the Celtics are 5-0.
Griffin knows his role with the team, although the competitor in him would love to see more playing time.
"I always want to be out there," Griffin said after Monday's win in Toronto, per Mass Live, "but we have the luxury of having so many great players and guys on the bench who could be playing a lot of minutes for other teams. But, sometimes, you sacrifice to be on a team like this."
Against Toronto, Griffin played 32 minutes. He went 5-for-6 from the floor, finishing with 13 points. He added eight rebounds. In Wednesday's blowout win over the Phoenix Suns, Griffin had nine points and nine rebounds in 22 minutes as a starter.
The Celtics have the best record in the NBA at 21-5, but they have to wait a little bit longer to get back to full strength.