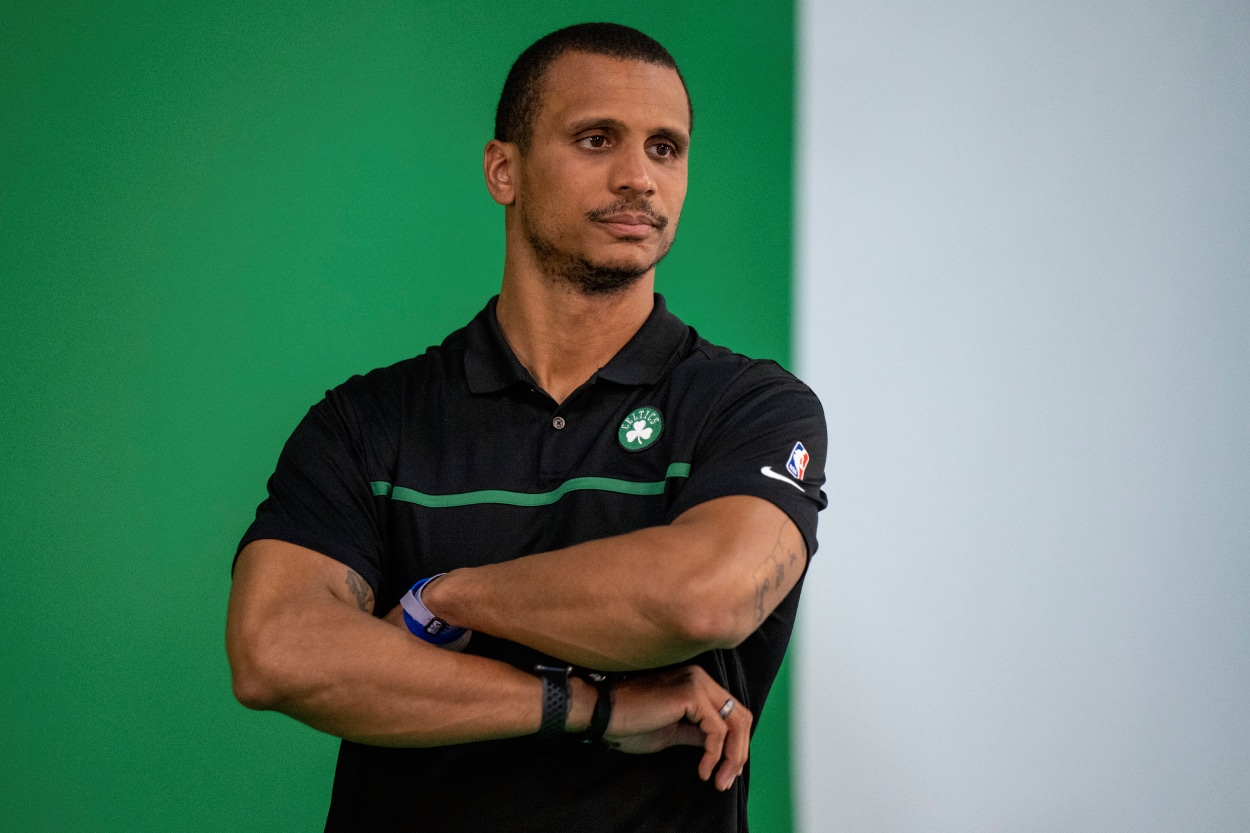 Who Is Joe Mazzulla, the Boston Celtics Interim Coach?
Who is Joe Mazzulla and what are his expectations for his role as head coach of the Boston Celtics?
Just before training camp began, things began to crumble for the Boston Celtics. Fresh off an NBA Finals appearance, the Celtics enter the 2022-23 season with high hopes. Now, those hopes have turned into question marks.
The biggest question for the Celtics is who will lead the team. On the court, Jayson Tatum and Jaylen Brown will be there again, but head coach Ime Udoka won't be. The Celtics suspended Udoka for the season for violations of team policies that included having a relationship with a team employee. With Udoka out of the picture, Boston turns to Joe Mazzulla to lead the charge from the sideline.
Who is Joe Mazzulla?
Last season, the Celtics put together their best year since 2010, yet the talk entering the 2022-23 season revolves around their coaching situation. Gone is Udoka, and the Celtics turned to Mazzulla, one of his assistants last year.
Who is Joe Mazzulla?
He's just 34 years old, and his only head coaching experience came during a two-year stint at Division II Fairmont State in West Virginia. The year before his time at Fairmont State, Mazzulla served as an assistant with the NBA's G League Maine Red Claws. In 2019, Brad Stevens, then the Celtics coach, hired Mazzulla to be part of his staff.
Mazzulla enters the upcoming season with the interim label, but he also has confidence in himself and the trust of his players. He also knows this will be a learning process for him.
"I've been a head coach before and what I learned from Year 1 to Year 2 from that standpoint was, I wasn't ready," he said during Monday's media day session. "It's not because I didn't work at it. It's not because I didn't prepare, because there are certain things you have to learn on the job."
"He's somebody we're comfortable with," Tatum said of Mazzulla. "He's been here the last three or for years. Same person, just in a different position now. He's somebody we're familiar with and somebody I have a lot of respect for."
Mazzulla said he learned a lot last year under first-year coach Ime Udoka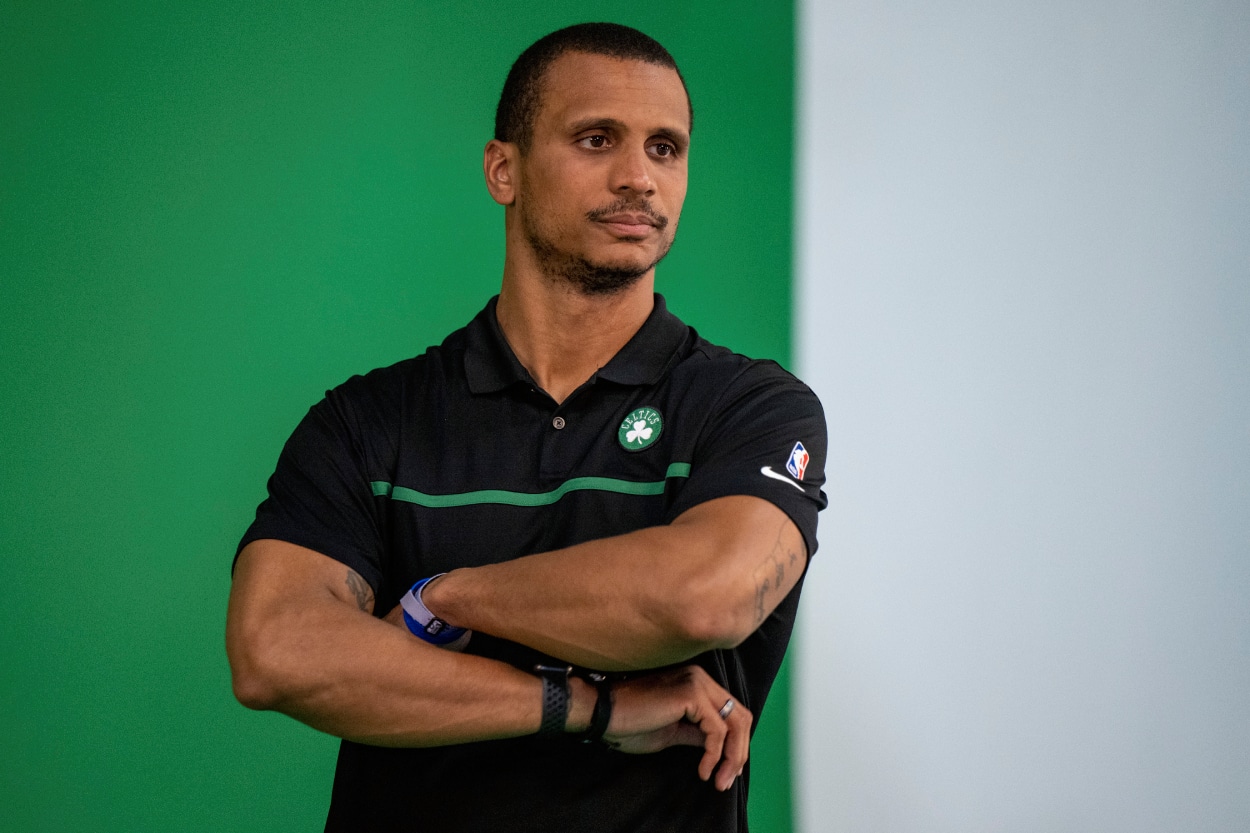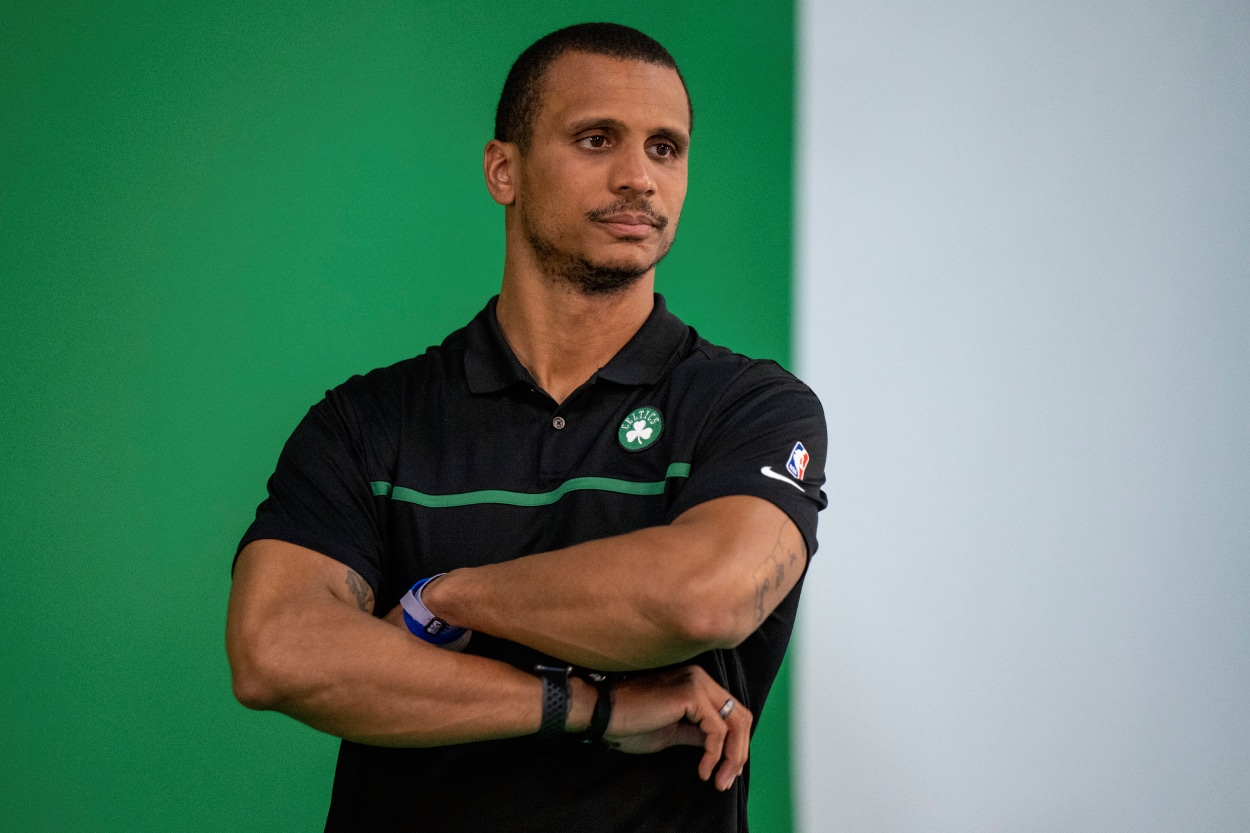 Mazzulla, who grew up in nearby Warwick, Rhode Island, knows there will be some growing pains in his new role. The Celtics went through that last year, beginning the season 25-25. They closed the regular season with a 26-6 record.
"For the team last year, we were figuring each other out, we were figuring out what the strengths and weaknesses were, as far as players and staff, and once that clicked we were really able to move forward. The questions we're going to ask ourselves as a team is what worked well, and what do we need to improve on to get where we want to go."

Joe Mazzulla, Boston Celtics interim coach
Mazzulla has also learned a lot about himself over the years. He was arrested twice in college, once for underage drinking and aggravated assault. The other time was for domestic battery for an incident at a bar. That case was settled out of court, according to ESPN.
"I believe strongly in Joe's substantiveness as a person," Stevens said. "He's been very open with me about how those moments impacted him in every which way, and you can see it in the way he carries himself. You could see that for a long time.
"He'll be the first to tell you, he's 110 percent accountable for that, and I'll be the first to tell you that I believe in him."
Mazzulla learned a lot about himself after the incidents.
"I'm not the same person that I was," Mazzulla said. "I think as you grow as a person, you're constantly having to build and identity, and I didn't have an identity at a certain point in my life, for whatever reason. I think it's, 'how can I develop an identity? How can I find a foundation, which for me is my faith, and then how can I impact people positively around me?' That's something I really learned throughout my life."
Like Sportscasting on Facebook. Follow us on Twitter @sportscasting19 and subscribe to our YouTube channel.