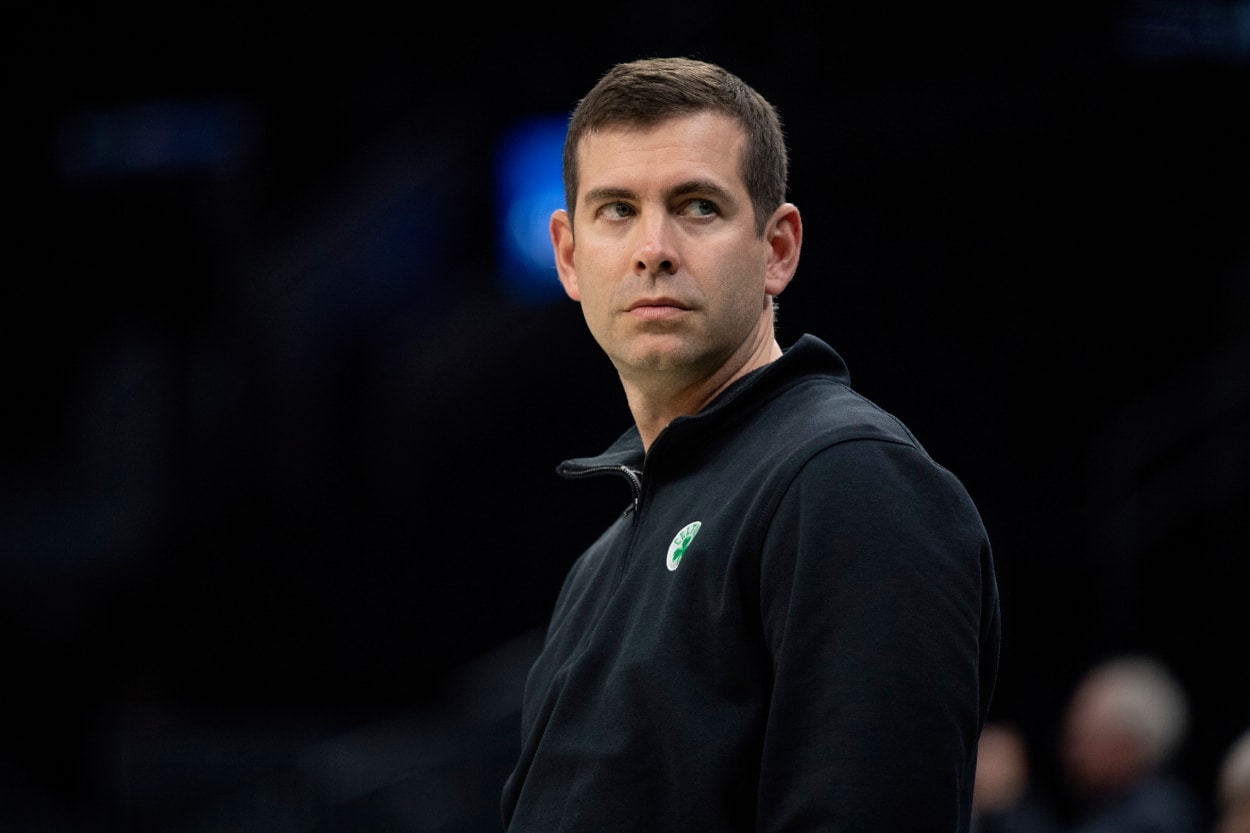 Emotional Brad Stevens Speaks On the Ugly Ime Udoka Situation
Brad Stevens and Wyc Grousbeck addressed the situation of the now-suspended Boston Celtics coach Ime Udoka.
The Boston Celtics have finally addressed the situation. After reports broke about head coach Ime Udoka staring at a lengthy suspension for "unspecified violation of organizational guidelines," speculation grew. It grew to a point where it unfairly affected some Celtics staff members. Brad Stevens spoke on that Friday.
The Celtics president of basketball operations became emotional when talking about how unfairly innocent staff members were called out. It's been an ugly couple of days that resulted in Udoka's suspension for the entire 2022-23 season.
Brad Stevens addressed the 'rampant bulls***' on Twitter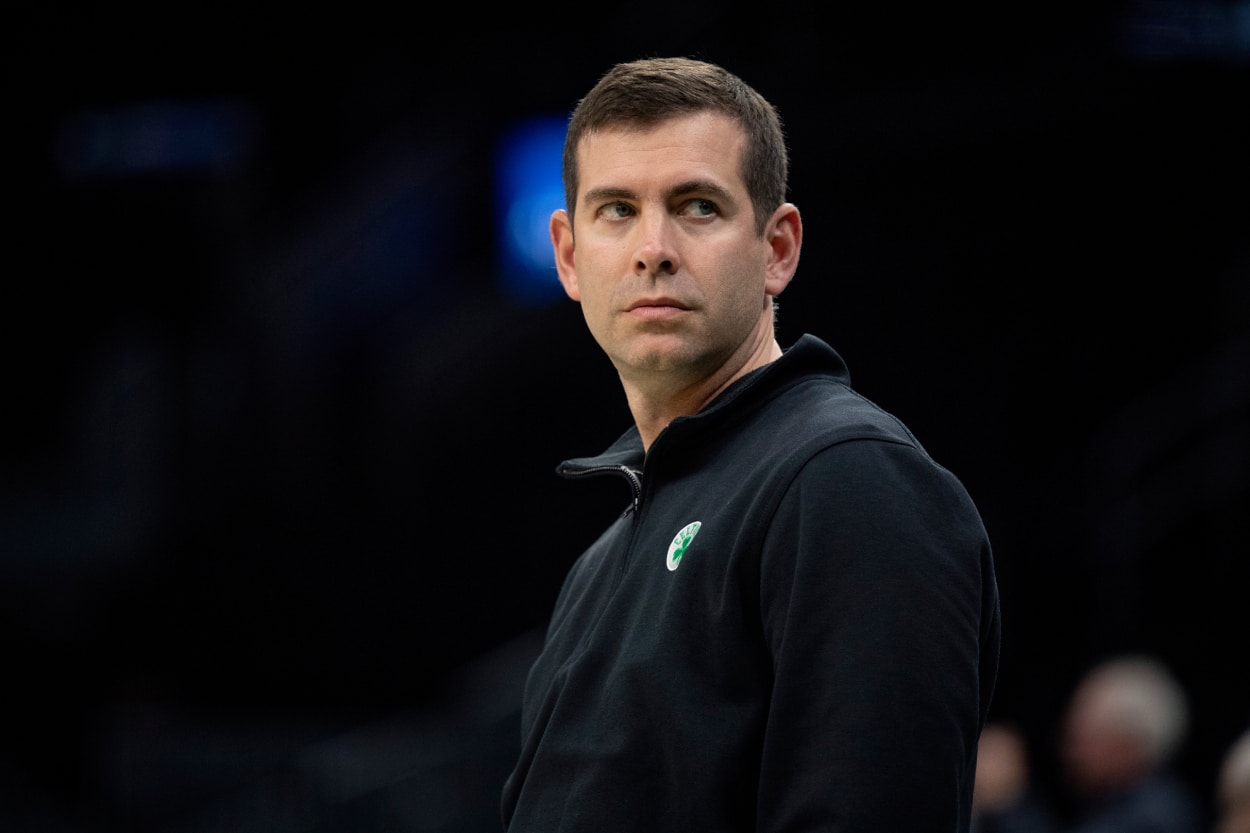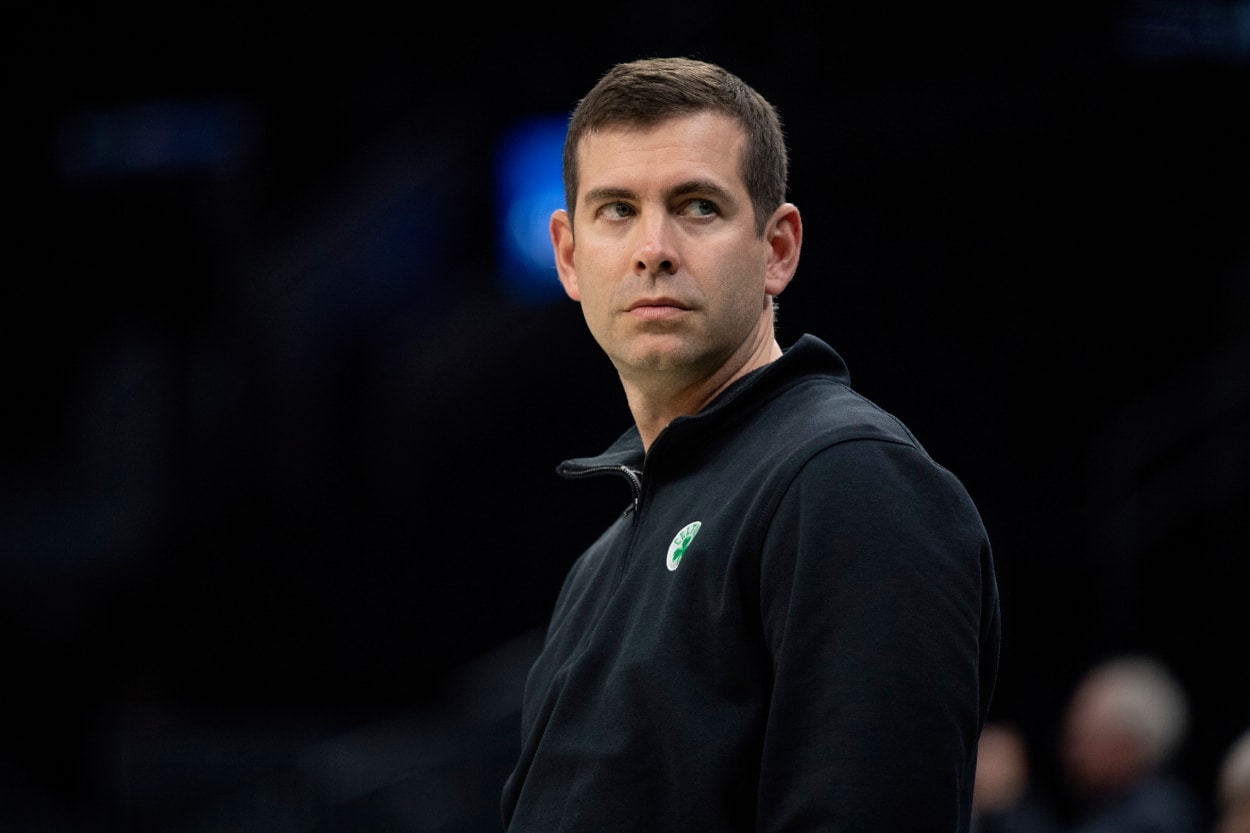 On Thursday, Shams Charania of The Athletic tweeted. that Udoka had an "improper intimate and consensual relationship" with a female member of the Celtics staff. Reports had Udoka facing a lengthy suspension from the team.
The Celtics remained quiet all day Thursday while Twitter users played detective and tried to figure out who the woman was. Speculation grew, and at least one woman was wrongly pointed out as the one involved with Udoka. Her photo was all over social media.
Stevens got emotional when addressing the issue Friday.
"The only thing that I would like to say is we have a lot of talented women in our organization, and I thought yesterday was really hard on them," Stevens said, his voice cracking. "Nobody can control Twitter speculation — rampant bulls***. I do think that we as an organization have a responsibility that we're there to support them now because a lot of people were dragged unfairly because of that.
"I don't know how we can control Twitter. Obviously, there's only so much we can say. Our job is to be there. Yesterday was unfair to them."
"There was messaging sent out. There were meetings to make sure everybody's available and supportive. I think we need to make sure that we're available for a while beyond that. That was really unfair in my opinion."
Co-owner Wyc Grousbeck says the Celtics had nothing to do with the leaked information
Boston Celtics co-owner Wyc Grousbeck was ultra careful at the news conference. Seated to the left of Stevens, he was aided by a notepad. He kept referring to his notes and then apologized for not being able to speak freely on the matter.
"You might notice I have notes here," he said. "I don't think I've ever had notes at a press conference. I enjoy speaking ad-lib, extemporaneously, and letting things share freely. In this case, I really have to refer to the notes and stay within the bounds, and I have to break it to you that if you had the notes in front of you, you wouldn't learn all that much. It's sort of that type of press conference, and I'm sorry for that."
Grousbeck said the concern was privacy issues for all involved. He then explained the reason for the timing of the press conference."
"As soon as we learned there was a potential situation, we immediately brought in a respected law firm to conduct a thorough investigation. They took some time. We actually concluded that investigation with a report two days ago. That's the reason for the timing here."

Wyc Grousbeck, Boston Celtics co-owner
Grousbeck also said information was leaked and insisted the Celtics had nothing to do with it. He also spoke about the women who were unfairly called out on social media.
"There were leaks, by the way, around that time," he said. "Obviously, we had nothing to do with that and nothing to gain from that. We don't know where they come from.
"It's unfortunate that female staff members of the Celtics have been dragged into the public eye unwillingly and inappropriately. We take a strong stand against that."
Like Sportscasting on Facebook. Follow us on Twitter @sportscasting19 and subscribe to our YouTube channel.