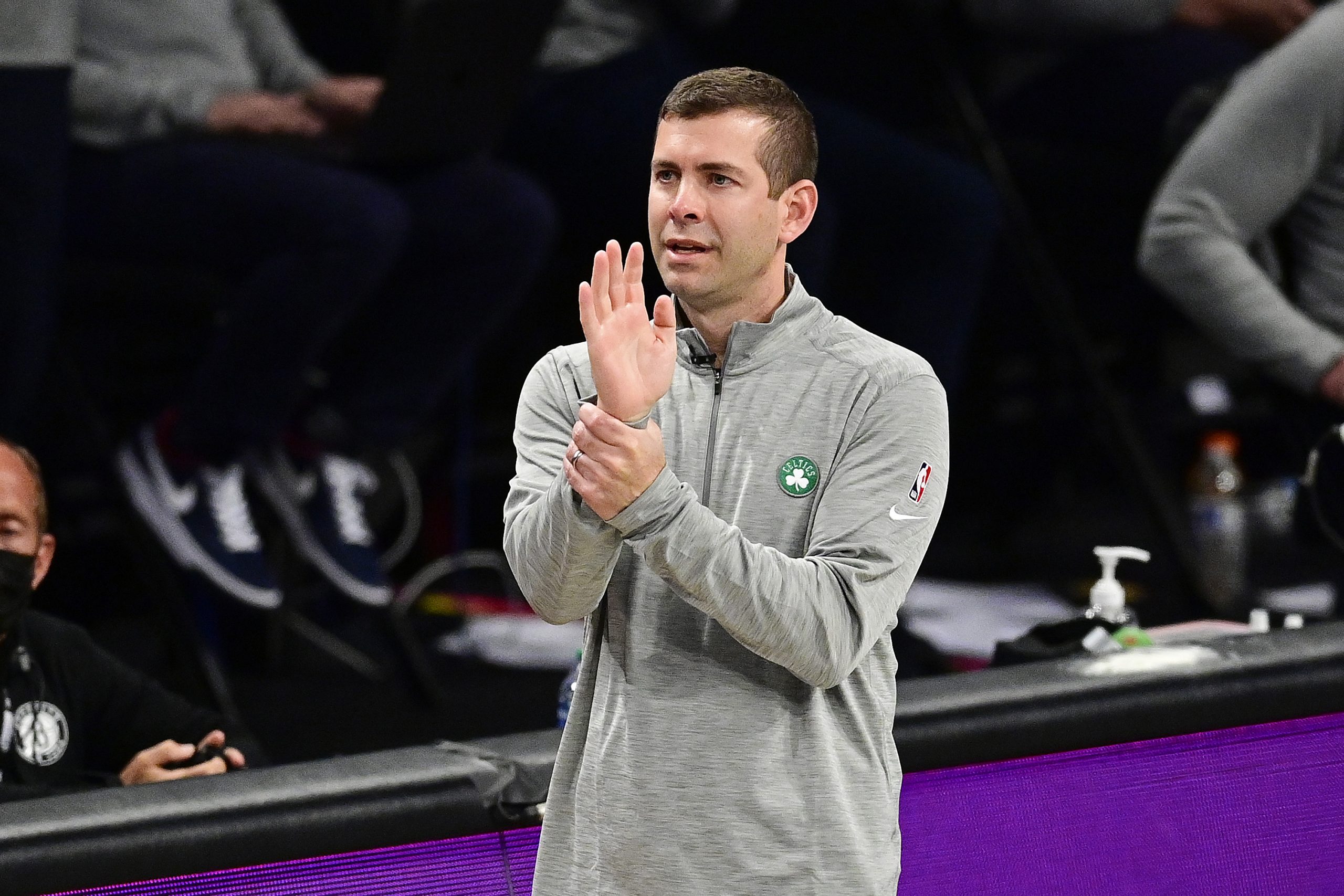 Brad Stevens Reveals Early Transition to Celtics' Front Office Was 'Like Drinking From a Fire Hose'
Brad Stevens admits things were a challenge in the first few weeks of his new role with the Boston Celtics.
It took a little while for Brad Stevens to settle into his new role with the Boston Celtics. When Danny Ainge stepped down as President of Basketball Operations, Stevens jumped into that role in early June. It's been an offseason of change for the Celtics, and Stevens said the first couple of weeks in his new position was "like drinking from a fire hose."
Brad Stevens took over for Danny Ainge after an ugly 2020-21 season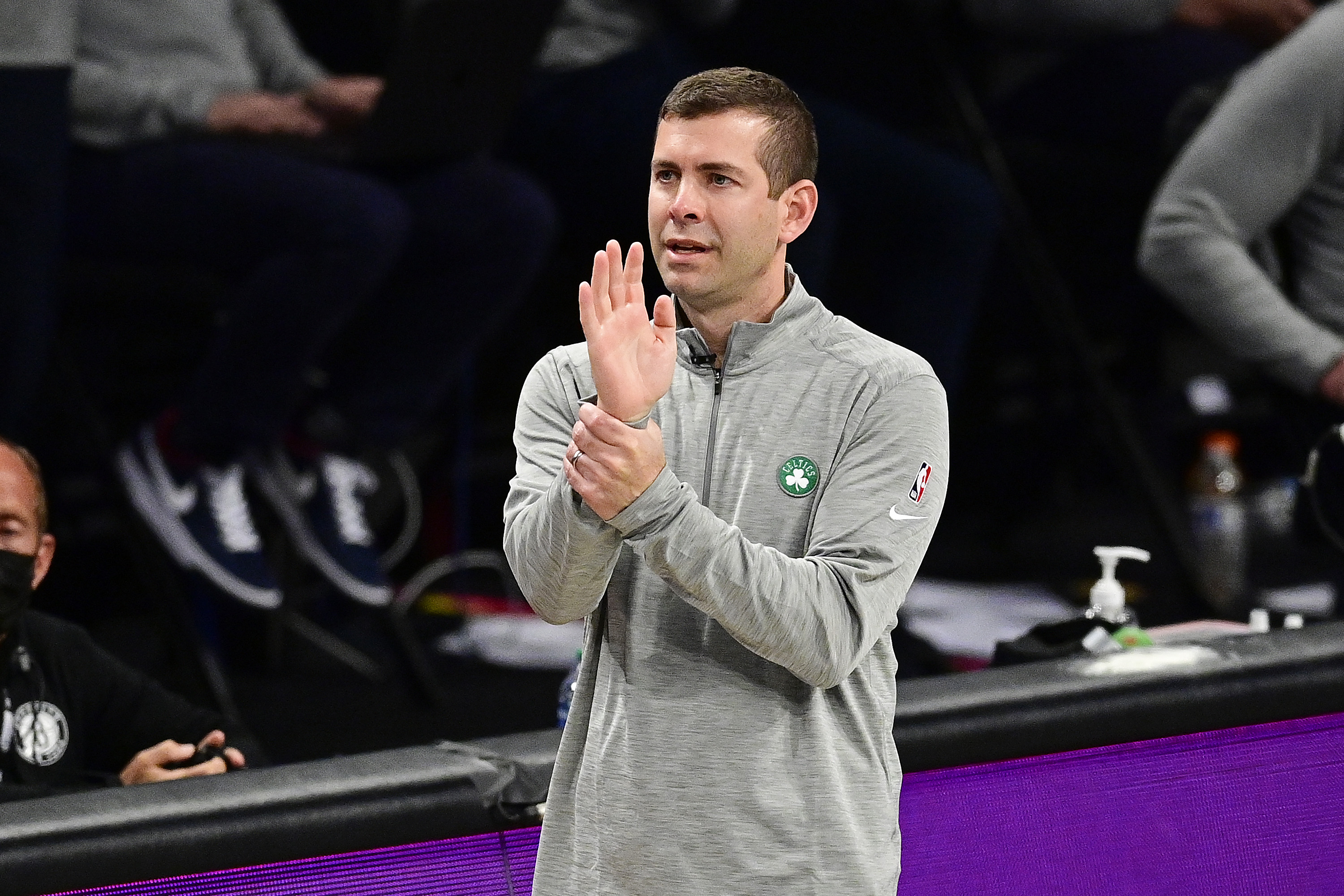 Stevens coached the Celtics for eight seasons, compiling a 354-282 record in the regular season. He was 38-40 in the postseason. The 2020-21 season may have been Stevens' most disappointing as Boston went 36-36. It came one year after they reached the Eastern Conference Finals.
With two young all-stars in Jayson Tatum and Jaylen Brown, the Celtics hovered around the .500 mark most of the year before finally settling there. Frustration built during the season with former point guard Kemba Walker stating the team wasn't giving an all-out effort each night.
Brown also showed his frustration after an ugly early-season loss. A reporter asked Brown if he was happy with the team's ball movement. Brown thought to himself for a while before issuing a "no comment."
Things were so bad during the year that Ainge went on a Boston radio station and said he should take the blame for the team's struggles. He said the roster he put together simply wasn't good enough. After the season, Ainge stepped down after 18 years in the Celtics' front office.
Brad Stevens said the first few weeks of his new role were a challenge
Things changed quickly for the Celtics when the Brooklyn Nets sent them home with a first-round playoff exit. Ainge stepped down from his role as President of Basketball Operations and Stevens immediately replaced him. Stevens, speaking with WEEI on Tuesday during the NESN-WEEI Jimmy Fund Radio Telethon, explained how challenging his new role was initially.
"There was a lot of angst in the first month," he said. "I had the least amount, even with the change, just because of all the people that are in the building going through a transition, and my coaching staff may or may not be retained.
"But as people have found their opportunities, as people have settled into how we function and work together, it's been a great challenge. The first couple of weeks were like drinking out of a fire hose, and then it slowed down."
Stevens eventually settled in. One of the first tasks he faced was hiring his replacement. He brought in Nets assistant Ime Udoka, known as a players' coach, to run the show.
Stevens had a tough time trading Kemba Walker
Stevens got right to work in his new role, hiring Udoka and trading Walker. Walker was a fan favorite but reportedly was upset with the front office for trying to trade him during the season. Stevens then made a move to create some financial flexibility by sending Walker to the Oklahoma City Thunder. The deal that brought back old friend Al Horford.
"Trading Kemba right off the bat was not fun, it was not an easy thing to do," Stevens said. "But obviously, the opportunity to get Al back, and some of the things it opened up the opportunity to do here, as we try to build toward the situation, it was just part of it."
Dealing former players and dealing with the salary cap has been the biggest challenge so far.
"The salary cap is no joke," Stevens said. "And as much as I've been around it the past eight years, I'm really lucky I have people working here — the Mike Zarrens, the Austin Ainges — and everybody else in our front office who does a great job."
Stevens has created some flexibility by extending Robert Williams and Marcus Smart. He also traded for Josh Richardson and then extended him. Only time will tell how Stevens has done so far.