The Boston Celtics Are Trading Kemba Walker for Old Friend Al Horford, Leaving Another Horford Family Member Ecstatic
Even before they hire a new coach, the Boston Celtics are reportedly making their first on-court move, and it's a big one. According to ESPN's Adrian Wojnarowski, the team is shipping disgruntled point guard Kemba Walker in a package deal for old friend Al Horford. The move is an exchange of two big contracts, but it certainly pumped up one other Horford family member.
The Boston Celtics welcoming the return of Al Horford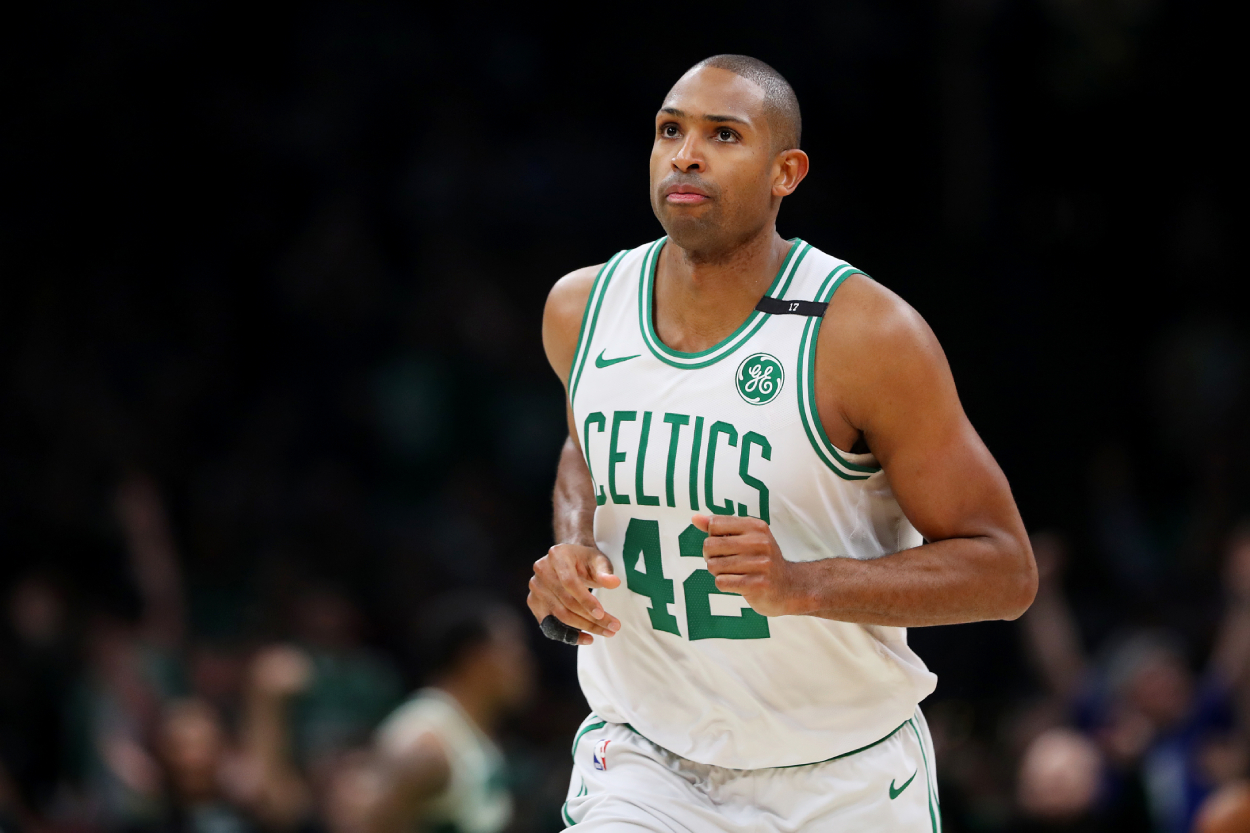 After a disappointing 2020-21 season, the Celtics needed to make some changes. They are wasting no time in doing so. Danny Ainge resigned as president of basketball operations immediately after the season. Brad Stevens, the team's coach for the last eight years, moved to the front office to replace Ainge, leaving the Celtics without a coach.
Stevens went right to work in his new role, pulling off his first trade. According to Wojnarowski, the Celtics are sending Walker, the No. 16 overall pick in the 2021 draft, and a 2025 second-round draft pick to Oklahoma City. In return, they get Al Horford, Moses Brown, and a 2023 second-round pick.
Horford was a fan-favorite in Boston from 2016-19. During his time in Boston, Horford averaged 13.5 points and 7.0 rebounds per game. He was an NBA All-Star during the 2017-18 season. In July of 2019, the Philadelphia 76ers inked Horford to a four-year, $97 million deal. The Sixers traded him to Oklahoma City in December.
There's another Horford family member ecstatic about the Celtics trade
Horford is returning. As of this writing, there's been no public response from him about returning to Boston. Horford began his career with nine seasons playing for the Atlanta Hawks before heading to the Celtics. He has since played for the Sixers and Thunder.
Anna Horford, Al's sister, is a huge supporter of her brother. She's also a big fan of the Boston Celtics, even when he wasn't a member of the team. She's thrilled he's making his return. "We're back baby," she announced on her Twitter page Friday morning.
Both Horfords are a great fit in Boston. Al's size will be needed, while Anna shows she's a true Celtics fan. She's outspoken on social media and even blasts Philadelphia fans. When one Sixers fan told her, "Philly never liked u anyway honey," she was quick to respond. "Philly doesn't even like Philly," she tweeted.
Anna Horford loved being a part of Boston. It showed during a recent trip to Iceland when she tweeted she had met someone from Boston there. "Of course I found the only Bostonians in Iceland & became best friends with them," she wrote.
What Al Horford's return means to the Celtics
Even though Horford was healthy last season, Oklahoma City shut him down for the final 28 games. The team is clearly trying to rebuild with draft picks and younger players. The Thunder finished with a 22-50 record.
According to ESPN, Horford has two years and $53.5 million left on his contract, with a partial guarantee of $14.5 million for 2022-23. Walker has two years and more than $73 million remaining on his deal.
Walker expressed his desire to be traded after the Celtics reportedly tried to deal him during the season. His time in Boston was marred by a balky knee that caused him to miss 29 games.
Wojnarowski tweeted the Celtics gain some financial flexibility in the exchange of high-priced contracts. Boston adds much-needed size to their frontcourt. The Celtics also reclaim a true fan in Anna.