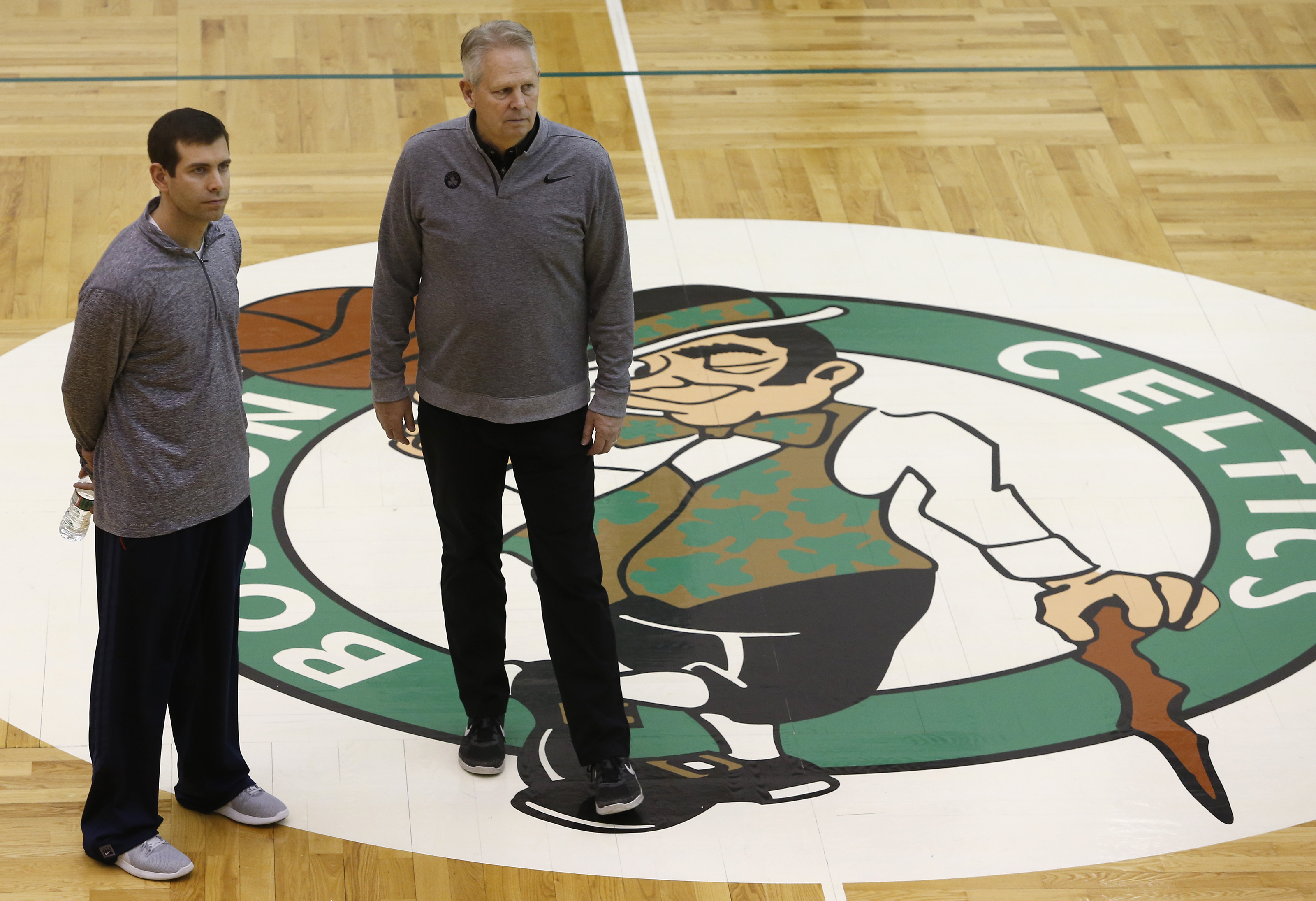 Boston Celtics Shockingly Shake Things Up, and Jason Kidd Appears to Be in the Middle of It
There is a major shakeup taking place with the Boston Celtics.
The shakeup with the Boston Celtics is going down. On Wednesday, Danny Ainge announced his retirement from his role as President of Basketball Operations after 18 years on the job. That was just the first domino. Head coach Brad Stevens will transition into Ainge's role, leaving a vacancy at the head coaching position. Initial speculation has Jason Kidd as a candidate for Stevens' old role.
The Boston Celtics had a very difficult year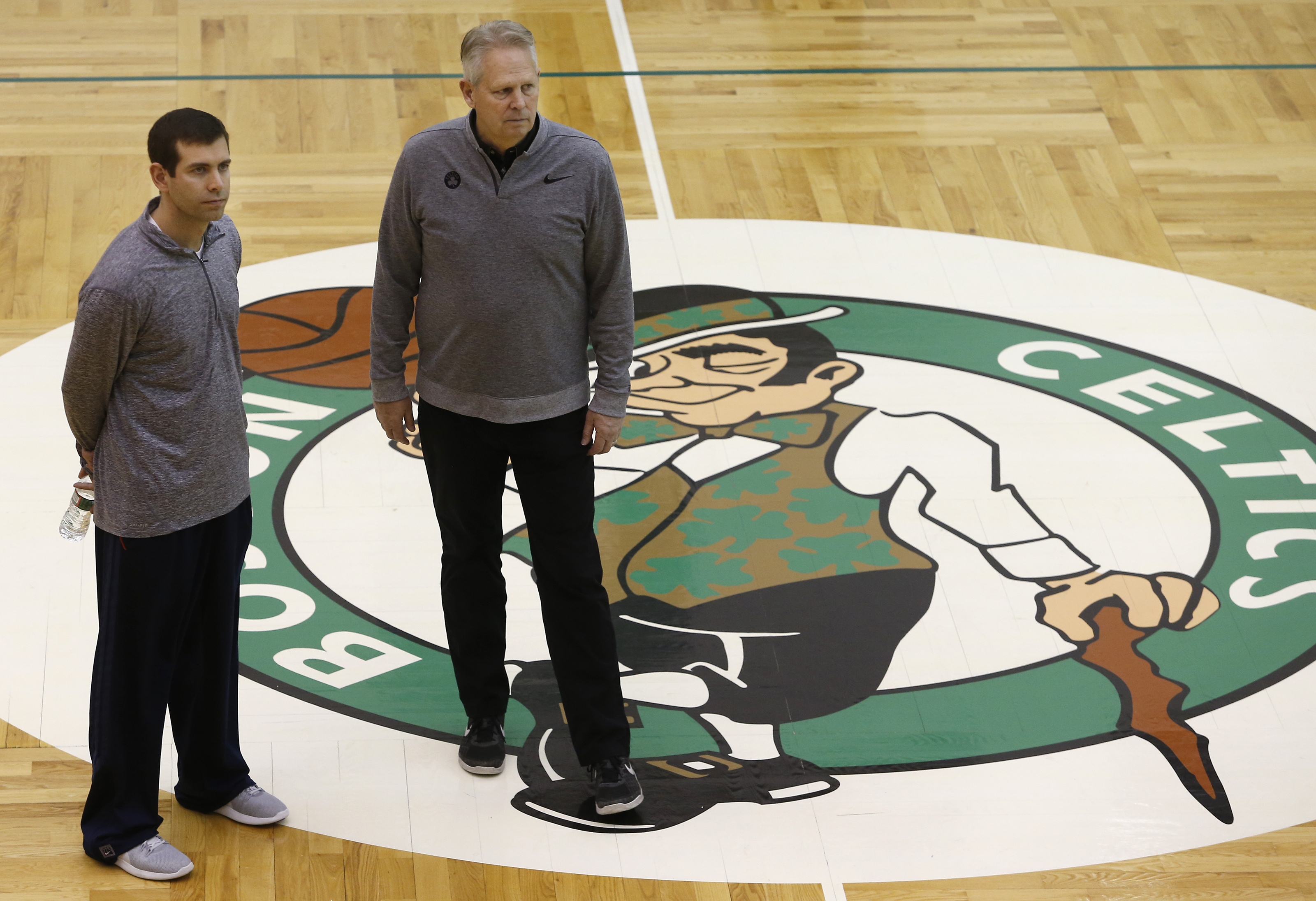 The Celtics may have been the biggest underachievers in the NBA this season. The season saw a talented Boston team hover around the .500 mark for most of the year before settling there at 36-36. The team entered the postseason at the seventh seed after winning its play-in game.
Throughout the year, there appeared to be turmoil in Boston. While the team was struggling, players appeared to be very frustrated. After one loss early in the season, A reporter asked Jaylen Brown what he thought about the team's ball movement. After 10 seconds of silence, the All-Star guard simply uttered, "no comment."
The team blew a 24-point lead in the second half against the New Orleans Pelicans for one of several embarrassing losses this year. Veteran point guard Kemba Walker called out his teammates for their lack of effort after an ugly loss to the Washington Wizards.
"(We) just need to play harder," Walker said after the game "That's it. We're not playing hard. We're not playing as hard as we know we can. When you play hard, great things happen. And right now, it just hasn't been consistent, our play. So like I said, we're going to continue to watch film and learn from our mistakes and get better."
Danny Ainge took the blame for the Boston Celtics' struggles
The Celtics reached the Eastern Conference Finals three out of the last four years, including last season. They have their two young guns, Jayson Tatum and Jaylen Brown, locked up to long-term deals. They have a nice supporting cast in Walker, Marcus Smart, and the very athletic Robert Williams.
The Celtics never got things going this year and Ainge took the blame for it. He simply said the roster he put together wasn't good enough.
"Our roster obviously is not good. I mean, we are a 14-14 team," Ainge said, according to Boston.com. "There's no if's, and's or but's about it. That's who we are. This team, where we are, 14-14, if there's somebody to blame, this is Danny Ainge to blame. This is not Brad Stevens. It's not Jayson Tatum or Jaylen Brown. It's not good enough right now. And we all know that. And, you know, we need to get better."
Stevens takes over for Ainge, while Jason Kidd mentioned as head-coaching replacement
Ainge stepped down from his role Wednesday and received nothing but praise from those within the organization.
"Danny has made all the difference over the past 18 years – our record of winning percentage and playoff victories is near the top of the league during that time. He has always been a relentless competitor and a winner. Red Auerbach told us Danny is 'lucky,' and he was right, but a lot of the luck came from his intense drive and his incredible basketball insights," said Wyc Grousbeck, Celtics Co-Owner, and Governor, according to NBA.com. 
With movement, comes speculation. Chris Haynes of Yahoo! Sports said former Nets and Bucks head coach Jason Kidd is expected to be a head-coaching candidate to replace Stevens. Kidd is an assistant with the Lakers. He last was a head coach with the Bucks during the 2017-18 season when he was fired after beginning the year 23-22.
Bucks star Giannis Antetokounmpo credited Kidd with making him a better player. "He was a big part of my success," Antetokounmpo said after the firing, according to Bleacher Report. "He trusted me, he put the ball in my hands, he motivated me on a daily basis, he pushed me to be great and not to be mediocre."