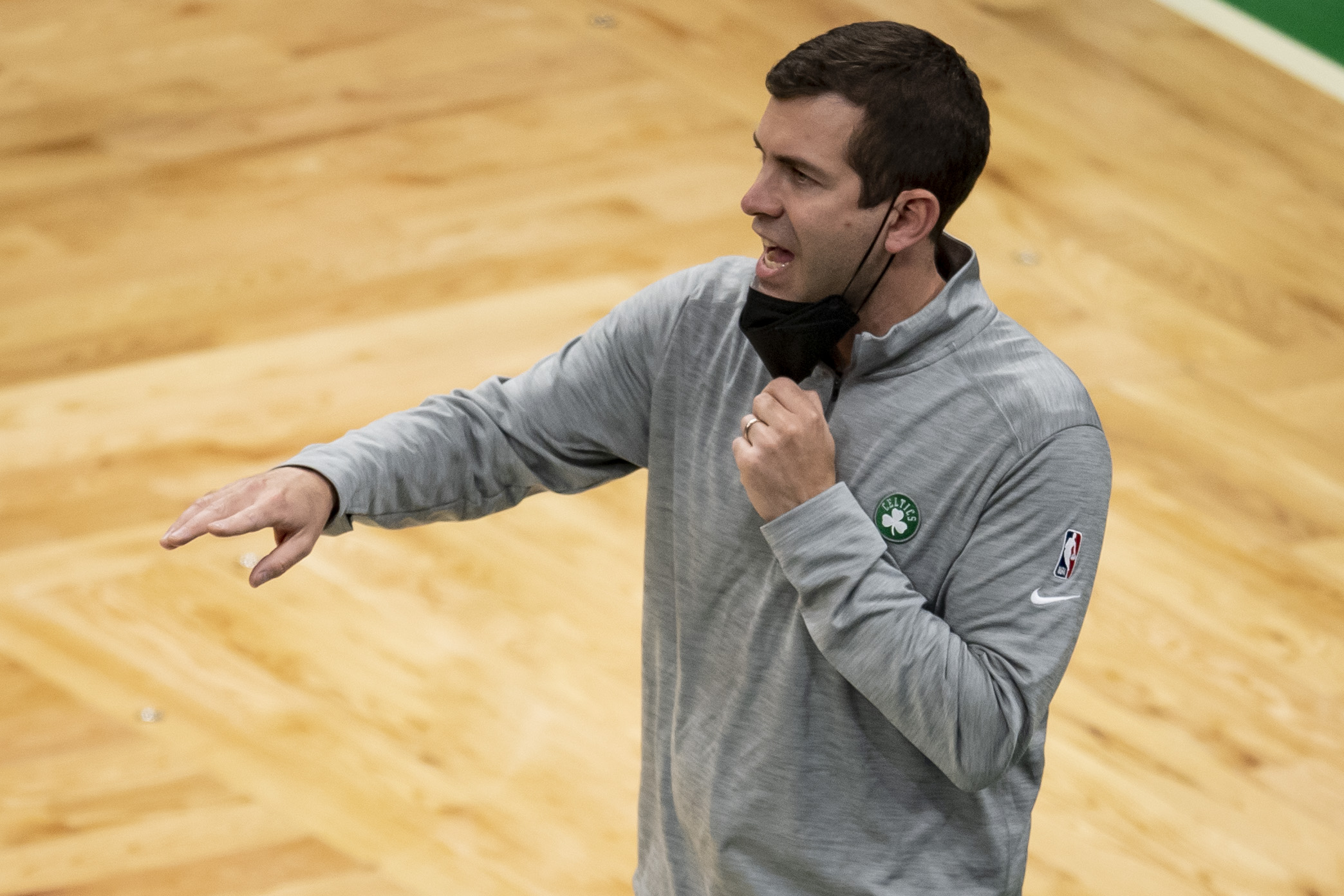 Brad Stevens Blasted for Lack of Celtics Pride Ahead of Matchup With Brooklyn Nets
Brad Stevens was blasted by former Boston Celtics player Kendrick Perkins for not having "Celtic pride" ahead of their playoff series against the Brooklyn Nets.
The Boston Celtics are ready to begin their second season after an ugly first one. Things aren't likely to get much better for them as they travel to face the second-seeded (and loaded) Brooklyn Nets in Game 1 on Saturday. Head coach Brad Stevens knows what his team is up against, and he was recently ripped by a former Boston player for his lack of "Celtic pride" when addressing his opponent.
Brad Stevens and the Celtics put themselves in a tough spot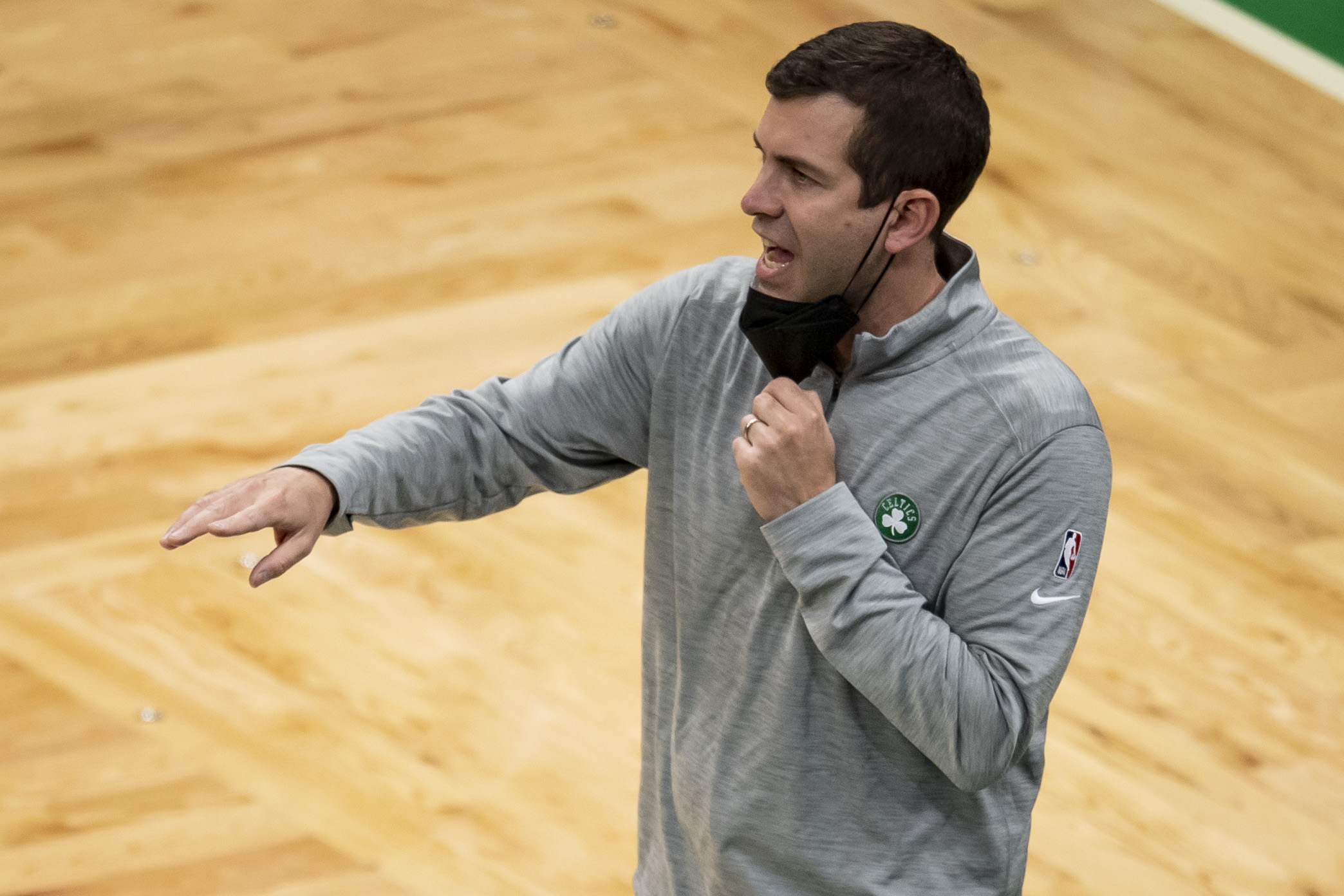 The Celtics might have been the most disappointing NBA team this year. With two All-Stars in Jaylen Brown and Jayson Tatum, the team hovered around the .500 mark all season before settling there at 36-36 at the end of the shortened season. Boston needed a play-in game victory to notch the seventh seed, earning itself a meeting with the highly talented Nets.
The season was marred by a series of frustration from players, coaches, and GM Danny Ainge. At one point, Ainge took the blame for the lack of success, saying he didn't do a great job of putting together the roster. Kemba Walker blasted the players for their lack of effort after a loss.
Brown, who is out for the remainder of the season with a wrist injury, also showed his frustration, perhaps at Stevens. After a midseason loss, Brown was asked what he thought about the team's ball movement. Following a lengthy pause, he simply said, "No comment."
Stevens gets blasted by former Celtics player Kendrick Perkins
Kendrick Perkins, a former Celtics player and current NBA analyst, has been critical of the team throughout the season. In addition to his work at ESPN, Perkins also does some Celtics coverage for NBC Sports Boston. He recently ripped into Stevens after the coach spoke about the first-round matchup with the Nets.
According to WEEI in Boston, Stevens has high praise for his opponent.
"It's hard to see those guys losing," said Stevens. "Those guys are the best of the best." He went on to say Brooklyn is "probably the most talented team that's been put together since I've been in the NBA."
While all of that may be true, those comments didn't sit well with Perkins.
During an appearance on First Take, Perkins blasted the coach. "If you love Brooklyn that much, why don't you go coach them?" he said. "I played for the Boston Celtics for eight-and-a-half years. It's the city of champions. They have something that's called Celtic pride. That wasn't Celtic pride. I wouldn't want to play with Brad Stevens. I can't go to war with a coach who is sitting there praising and glorifying an opponent I possibly could upset."
Perkins hasn't been the only one to criticize Stevens publicly
While Perkins ripped apart Stevens, he wasn't alone.
ESPN's Stephen A. Smith did so earlier this year, although he wasn't nearly as harsh. Smith prefaced his statement by saying Stevens knows what he's doing as a coach. He was just unsure if he had the leadership skills to take control of NBA players.
"Are you the kind of guy that can galvanize the troops and maximize the potential around you?" Smith said back in February. "He knows what the hell he is doing, but I'm talking about that leader of men that's able to peel something out of you that you might not even know that is inside of yourself.
"The great, great coaches figure out a way to do that over the years. It's something about you as a coach, where you shove aside the X's and O's because everyone knows what the other is doing. I have not seen that yet. As a result, I think you're going to hear a lot of noise about Brad Stevens if this stuff continues. You're going to hear a lot of people talking about why have we raved about Brad Stevens so much. You've got Jaylen Brown and Jayson Tatum. This is the sport of basketball and you should not be a .500 team with two studs like that."