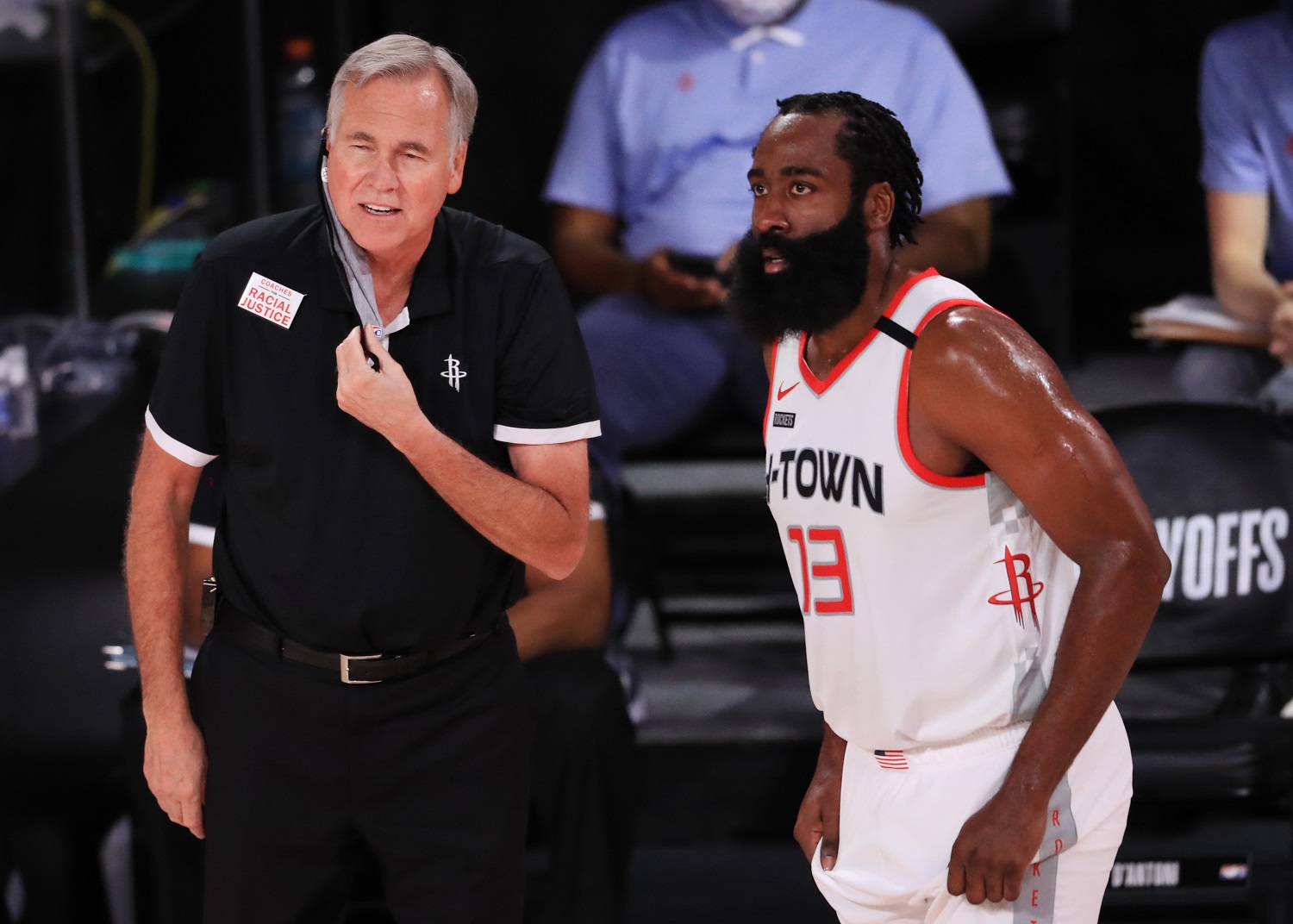 The Houston Rockets Are Reportedly Targeting a 'Veteran' to Replace Mike D'Antoni But Will James Harden Be Around For the New Hire?
As the Houston Rockets continue to search for a replacement for Mike D'Antoni, a rumor has surfaced that James Harden could join his former coach elsewhere.
As rumors continue to swirl on who will replace Mike D'Antoni as the head coach of the Houston Rockets, a new rumor has surfaced that not only involves D'Antoni, who left the franchise on September 13 after four seasons, and his potential new destination but former MVP James Harden as well.
Let's dive in, shall we?
Mike D'Antoni could be the next head coach of the Philadelphia 76ers
Just one day after the Houston Rockets were eliminated from the NBA postseason by the Los Angeles Lakers, Mike D'Antoni confirmed that he would not be returning to the team next season. The 69-year-old D'Antoni, who amassed a 217-107 record in his four seasons in Houston and had the Rockets one win away from the NBA Finals in 2018, rejected two contract extensions during this past season and is now being linked to the Philadelphia 76ers.
It's sometimes easy to forget that D'Antoni actually spent a season in Philly in 2015-2016 as an assistant coach under recently fired Brett Brown before taking the Rockets job.
The Houston Rockets are reportedly looking for a 'veteran coach'
As for the Houston Rockets and their search for a new head coach, a couple of names being thrown around at the moment are current Clippers assistants Tyronn Lue and Sam Cassell, both of whom have been linked to other openings as well.
ESPN's Adrian Wojnarowski has said that he feels that both Lue and Cassell will be given interviews but that the Rockets will likely speak to a number of other candidates as well as he feels Houston is looking for someone with prior head coaching experience, which would eliminate Cassell, who won two titles with the Rockets as a player, from contention (h/t SI.com).
"Houston, I think you're going to see more of a veteran coach there for that group. I think they'll interview a lot of people. Ty Lue and Sam Cassell with the Clippers are a couple, but a bunch more.

"They like interviewing a lot of people with the Rockets, traditionally, when they have an opening — and trying a lot of combinations of head coach and top assistant. They try to find people that complement each other."

Adrian Wojnarowski
The new hire will inherit a Rockets team that James Harden says is "a piece away" from truly contending for an NBA championship. But will the three-time scoring champion even be around to play for D'Antoni's replacement?
Could James Harden join Mike D'Antoni with the Philadelphia 76ers?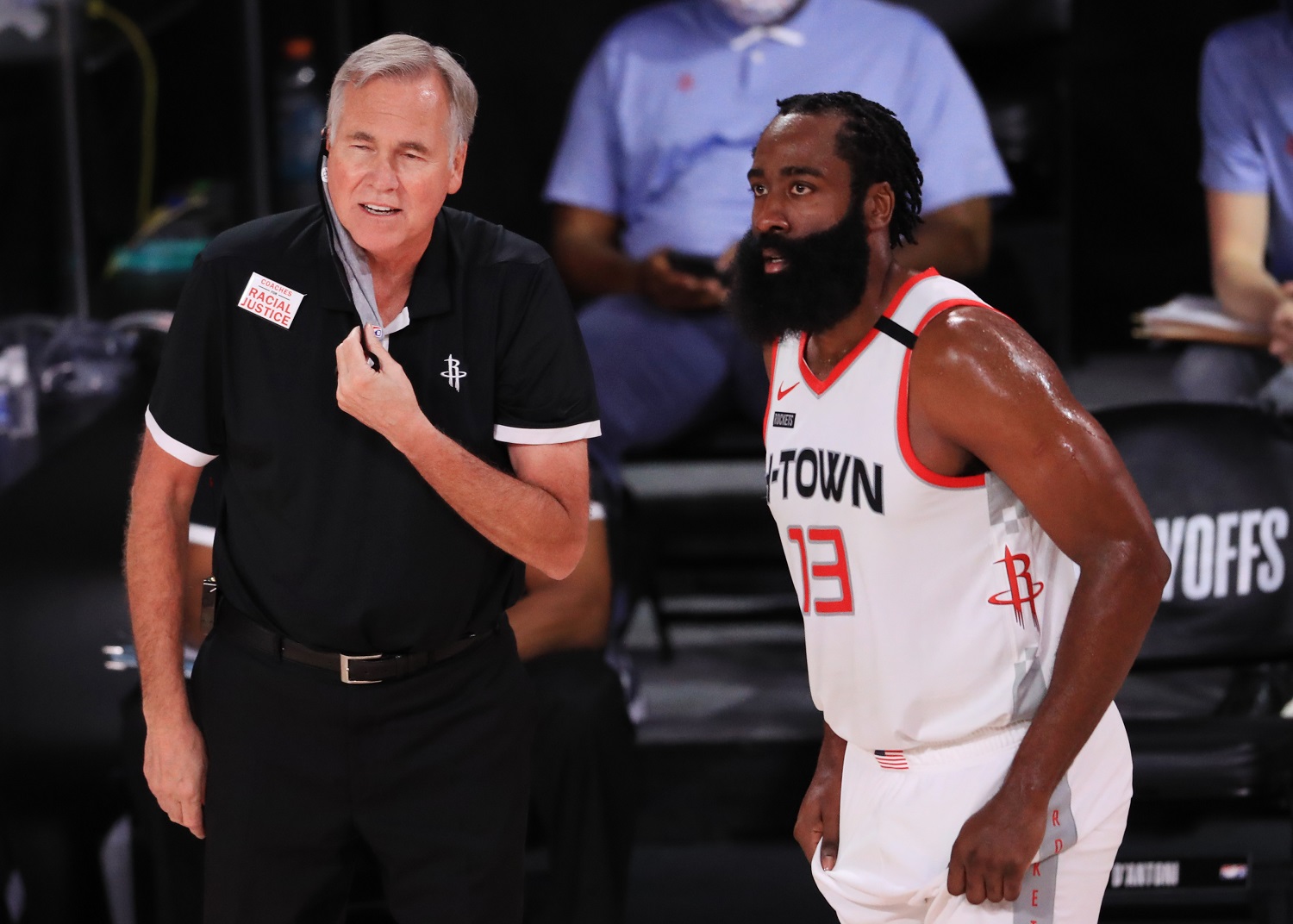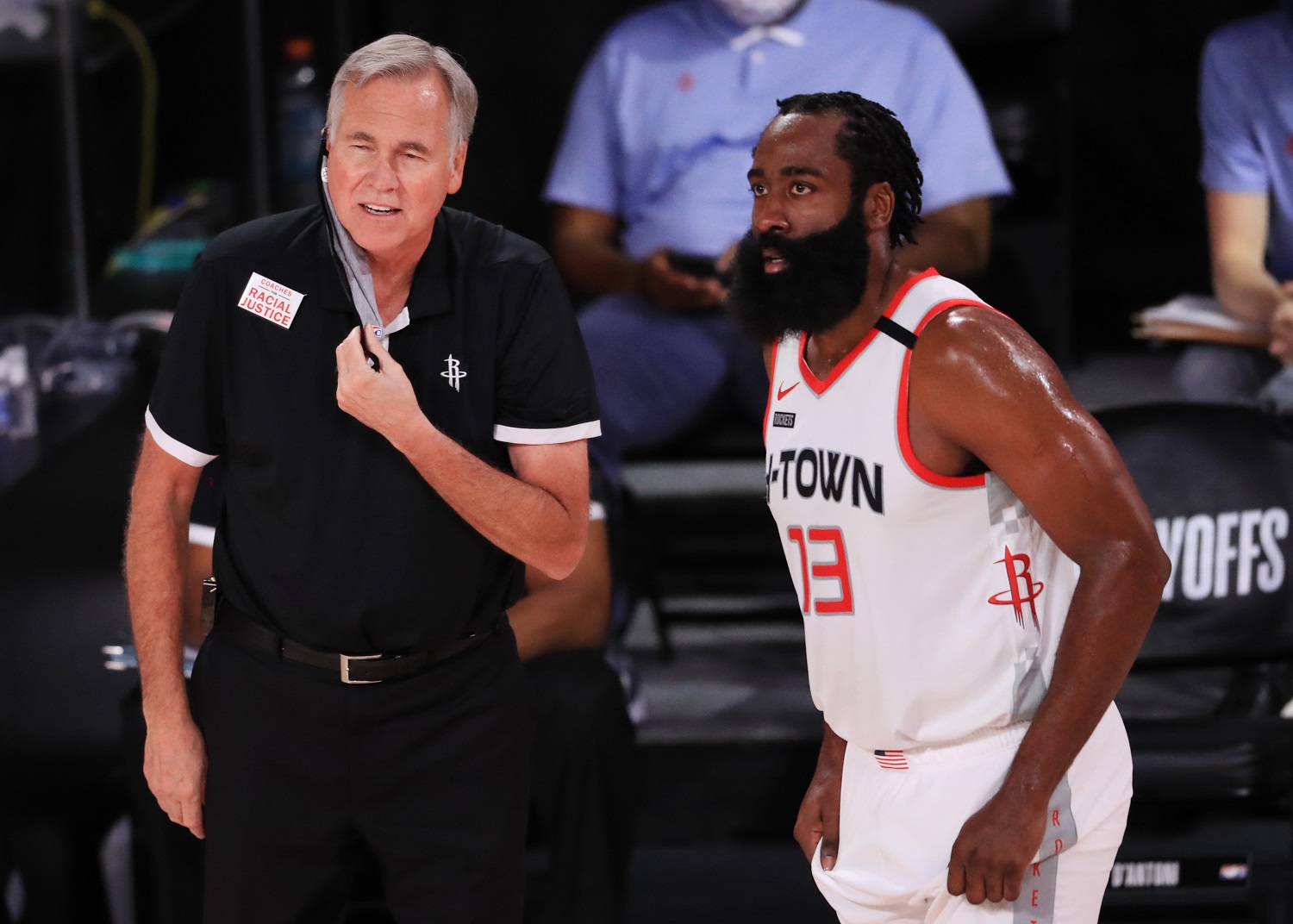 So here's the latest rumor involving both Mike D'Antoni and James Harden, which began with a tweet from John Clark of NBC Sports.
So as you can see in Clark's post, there's a chance that the 76ers feel that by bringing Mike D'Antoni into the mix, they could possibly end up getting James Harden as well. Harden was hoping that D'Antoni would return to the Rockets, which makes plenty of sense as D'Antoni's fast-paced offense fits Harden to a tee. James Harden enjoyed the best years of his career under Mike D'Antoni, winning three consecutive scoring titles and the NBA MVP, and D'Antoni would likely welcome a reunion. But even if D'Antoni does get the job in Philly, Harden joining the 76ers seems highly unlikely.
For one, James Harden can't become a free agent until 2022 (he has a player option for the 2022-2023 season) so the only way that the 76ers could bring him in now would be via trade. And that would mean giving up either Joel Embiid, who's only 26, or Ben Simmons, who just turned 24 in July, and likely other assets for a 31-year-old that's owed more than $85.5 million over the next two years.
However, if Mike D'Antoni becomes the next head coach of the 76ers, the team may look to move some of the current players as many wouldn't fit into the system that D'Antoni likes to run. But, again, this all seems highly unlikely that the Rockets would trade Harden ahead of his second season alongside Russell Westbrook.
But this is the year 2020 so you just never know what could happen, right?