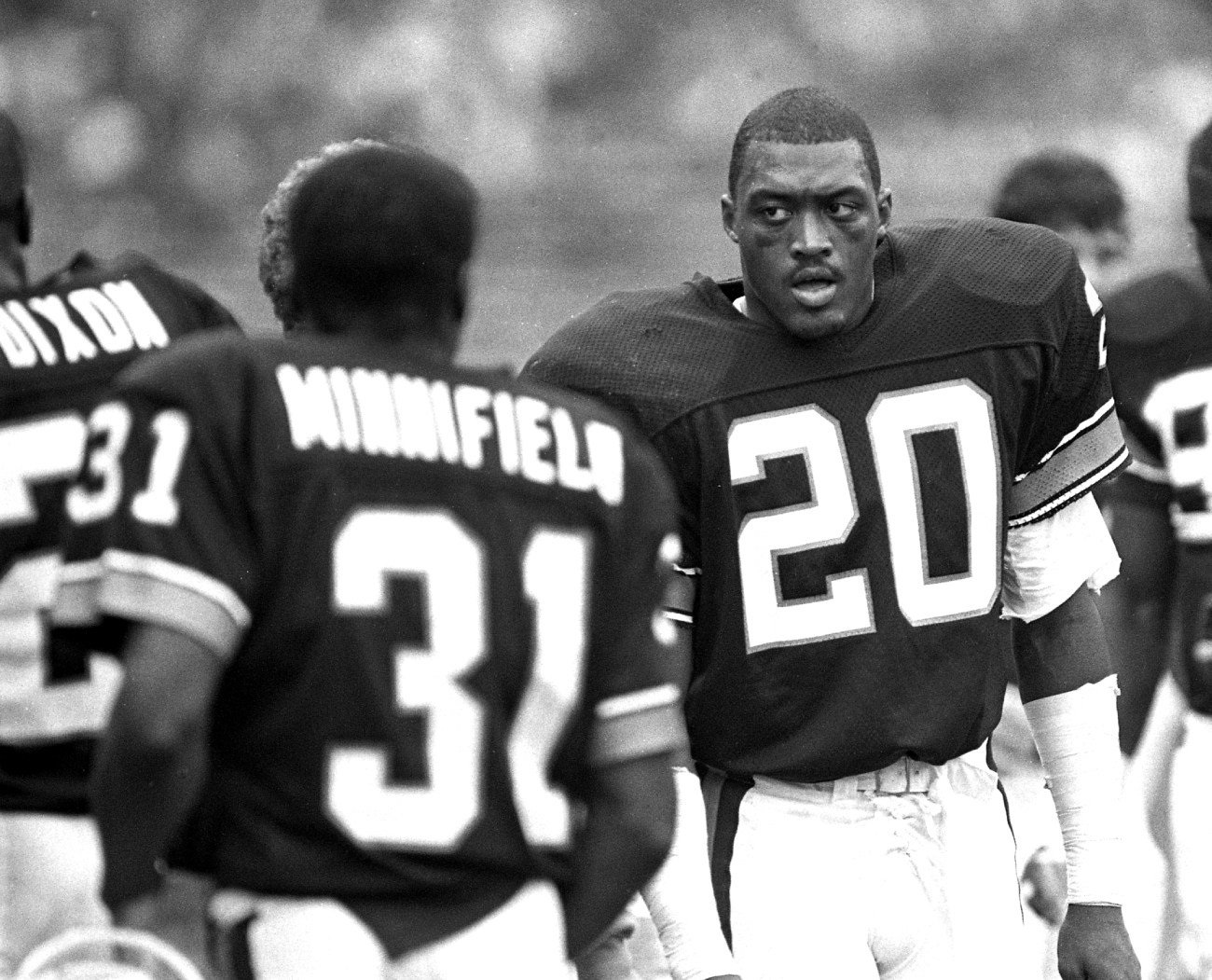 The Tragic Death of Cleveland Browns Safety Don Rogers a Day Before His Wedding
Don Rogers was a promising young safety for the Cleveland Browns who died tragically one day before his wedding.
Don Rogers seemingly had it all. He was a safety for the Cleveland Browns and was ready to begin his third season in professional football. Rogers was a promising young talent in the NFL and he was ready to embark on a new life off the field. One day before his wedding, Rogers tragically died of a heart attack that stemmed from cocaine usage in 1986. He was 23.
The football career of Don Rogers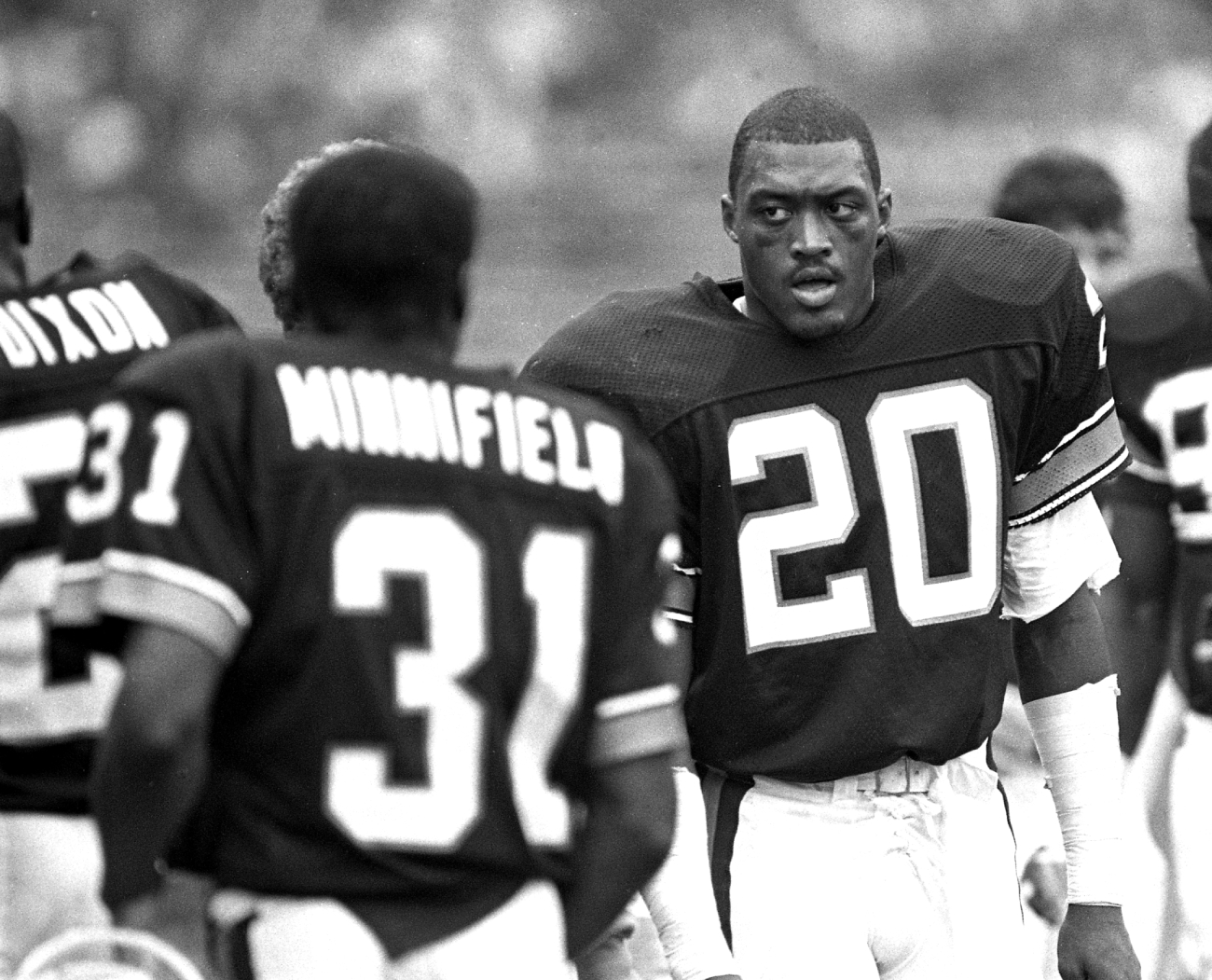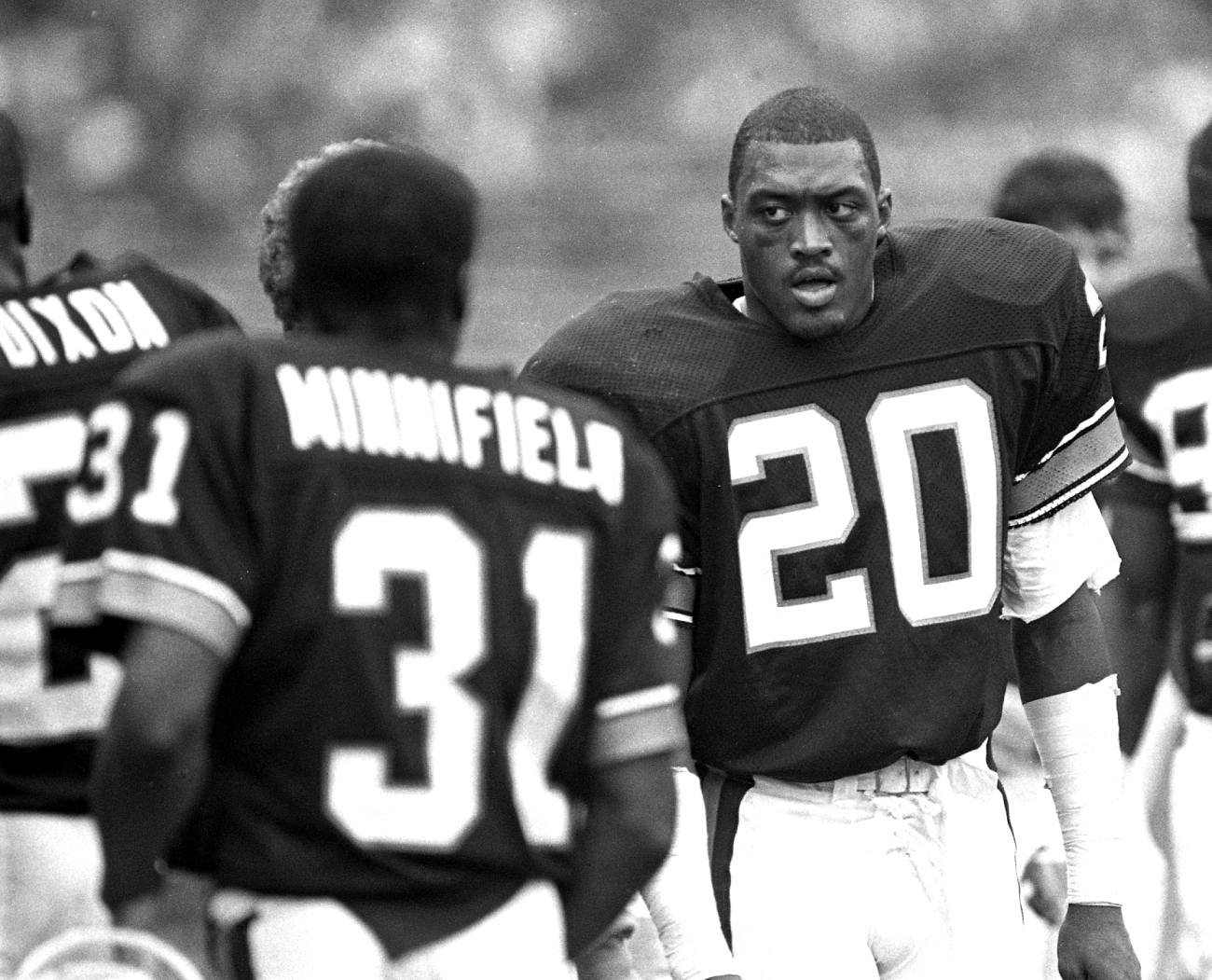 Don Rogers played three years of college football at UCLA. Rogers was a hard-hitting safety who had a nose for the football. In his three years playing for the Bruins, he racked up 14 interceptions. In his junior year, which turned out to be his final season at UCLA, Rodgers finished with seven picks.
Rogers was selected in the first round of the 1984 NFL draft. The Cleveland Browns took him with the 18th overall pick. He played two seasons with the Browns before his death. He was known for interception a Dan Marino pass during the Browns' playoff loss to the Miami Dolphins in 1985. Big things were expected out of Rogers and the Browns. It never happened.
"Don Rogers was one of the most magnificent players that God's created," quarterback Bernie Kosar said to ClevelandBrowns.com in 2016. "No disrespect to Ronnie Lott or anybody else, (Rogers) was in that league … He was big, he was strong, he was fast, he was a fantastic person. It was a personal and professional tragedy."
Rogers' death came eight days after the tragedy of Len Bias
Not only did the death of Don Rogers hit home with the Cleveland Browns, but it also had an eerie feeling around the sports world. Rogers died of a cocaine overdose one night before his wedding. Eight days earlier, Len Bias, the first-round pick of the Boston Celtics, also died of a drug overdose days after the Celtics took him with the second overall pick in the NBA draft.
"Everybody tried to look out for each other to do the right thing," Former Cleveland Browns running back Kevin Mack said in 2016. "And to hear that the night before his wedding was devastating, not just for our team but for his family and future wife."
Rogers teamed with cornerbacks Frank Minnifield and Hanford Dixon to form one of the NFL's top secondaries. "Don Rogers allowed us to do something that really would have changed probably the history of the Cleveland Browns as far as the Super Bowl is concerned," Minnifield said. "He allowed me and Hanford to play man-to-man. He could play the tight end 1-on-1 by himself. And that would have allowed us to add one extra person to the blitz package. But instead, when we lost Don Rogers, that meant we had to continue to double-team the slot and the tight end, basically never getting that opportunity to add that extra man to the blitz package."
Rogers' former teammate felt guilty after hearing of his death
Cody Risien, a former offensive tackle who played 11 years with the Cleveland Browns, was one of the last people to see Don Rogers before his unexpected death. Risien remembers Rogers seeming "troubled" and wishes he had tried to help.
"He seemed troubled to me. And I, I always think, you know, wow, I wish I'd had said more or wish I'd have dug more," Risien said to ClevelandBrowns.com. "You know, who knows, maybe I could have made a difference, but I always just feel sad that he seemed troubled and I wish I'd have picked up on it. He was such a talented young man and a talented player and well-liked."
Teammate Dan Fike, whose locker was right next to Rogers' heard the news of Rogers' death on a news report while he was out having dinner. "I had the chills thinking about what happened," Fike said. "I just saw him, you know? He was a guy that I sat next two that whole first year in the locker room. And, he was missed. He was always being missed, just 'cause he was that kind of guy. What a player, what a talent."