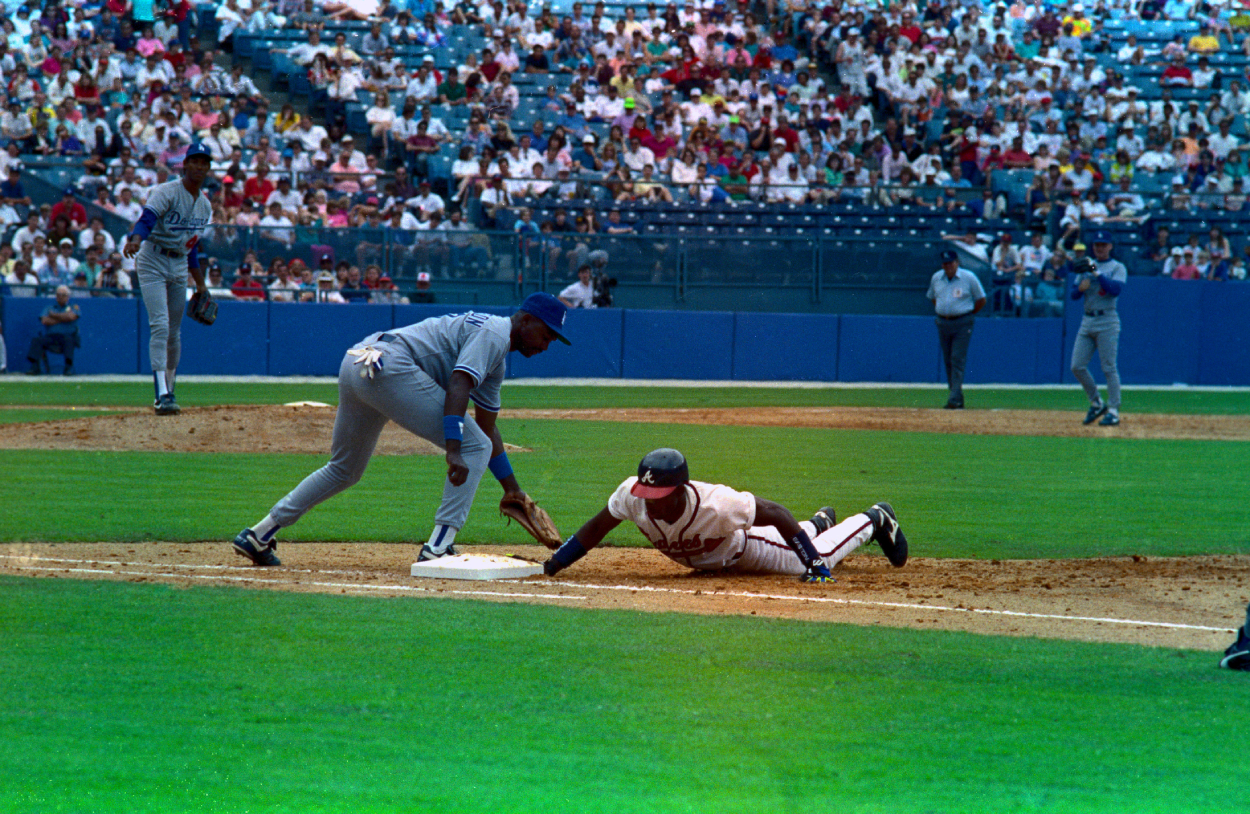 The Tragic Death of Mike Sharperson, Killed After Callup to Big Leagues
Mike Sharperson was dedicated to baseball. He got called back up to the big leagues in 1996, but was killed the day he was to report.
Mike Sharperson knew the end of his Major League Baseball career was ending. He had no idea, however, his life was about to end. Sharperson, an eight-year veteran of Major League Baseball, primarily with the Los Angeles Dodgers, had just gotten the call back up to the big leagues in 1996. It would have been his ninth year in the majors. He was getting ready to join his new team, the San Diego Padres, in Montreal when he was tragically killed in a one-car accident. He was 34.
Mike Sharperson was an MLB All-Star
He was by no means a superstar, but Mike Sharperson was good enough to be a Major League Baseball All-Star in 1992. Sharperson broke into the big leagues in 1987 after he was a first-round pick of the Toronto Blue Jays in 1981. He was the 11th player chosen in the draft.
Sharperson was traded to the LA Dodgers during the 1987 season. It was in LA where Sharperson made a name for himself. Sharperson's key to the big leagues was his versatility. He was an infielder by trade, playing all four positions and also played right field. He was a key role player for the Dodgers' 1988 World Series championship team.
Statistically, he had his best season in 1990 when he had a career-high 106 hits and finished with a .297 batting average. He was an MLB All-Star in 1992 when he hit .300 and drove in 36 runs in 128 games. He played seven seasons with the Dodgers.
Sharperson was killed while trying to make a comeback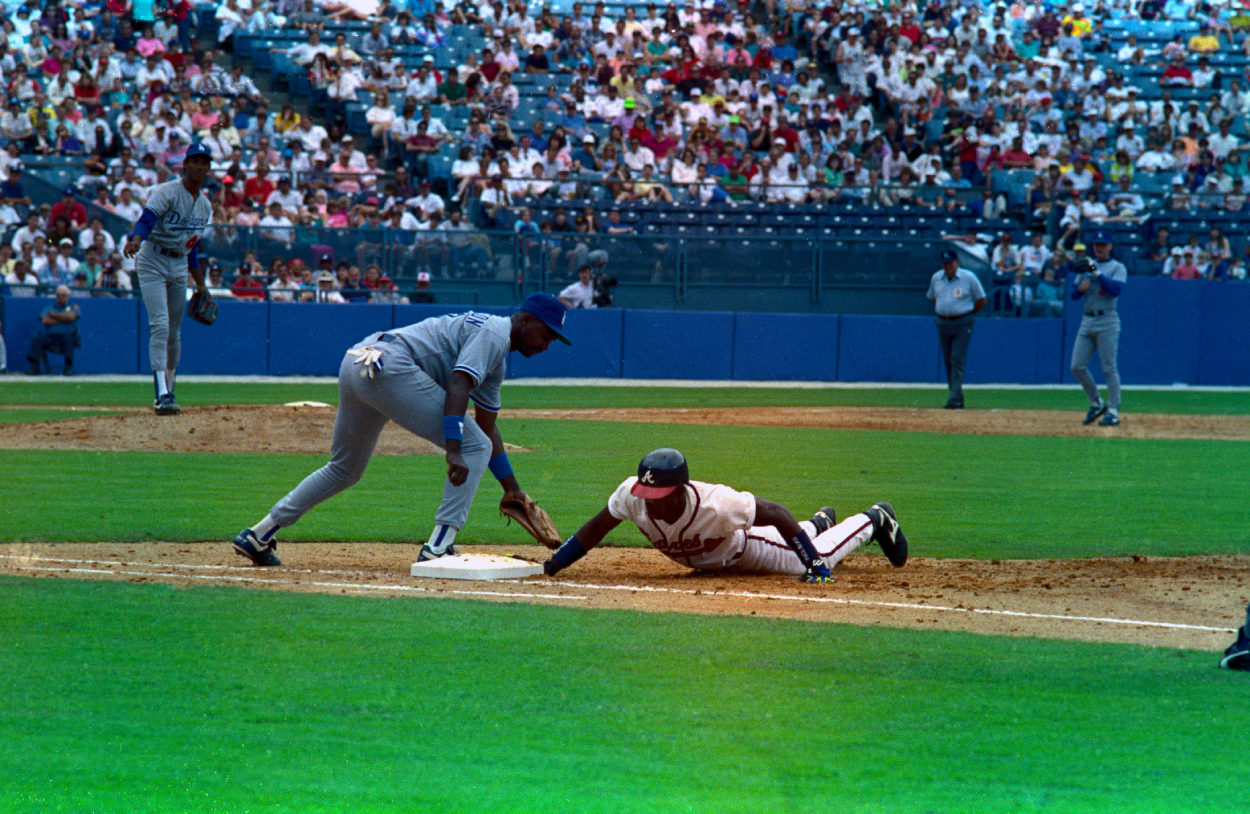 Mike Sharperson was released by the LA Dodgers prior to the 1994 season. He signed with the Boston Red Sox and the Chicago Cubs, but never made the big leagues. In 1995, he signed with the Atlanta Braves and played in seven games with them.
In 1996, Sharperson signed a minor-league league deal with the San Diego Padres. Sharperson got the call that he was headed back to the majors as an insurance policy in case Ken Caminiti wasn't able to return from a groin injury. He was playing for the AAA Las Vegas Stars and was told to meet the team in Montreal.
According to The Deseret News, Sharperson was driving and missed an exit. He tried to make a quick turn and lost control of the vehicle. Nevada Highway Patrol Trooper Steve Harney said Sharperson was southbound on Interstate 15 at about 2:45 a.m. when he apparently realized he missed his turn onto Interstate 215. A witness said Sharperson tried to make a right turn onto I-215, but he lost control in the rain and went into a dirt median, Harney said. He was taken to University Medical Center and died on the operating table at 5:05 a.m.
What they said about Mike Sharperson
According to Las Vegas Stars manager Jerry Royster, Mike Sharperson was not only a quality baseball player, but he was also a great person. Royster, like most, was crushed to hear the news. "This really, really hurts," an emotional Royster said back then, according to The Deseret News. "The guys are trying to sort this thing out. Baseball has lost a real friend. Baseball will definitely mourn the death of Mike Sharperson."
Royster said he was surprised at how much Sharperson had left in the tank as a baseball player. He loved Sharperson's desire to get back to the big leagues. "I wasn't sure what he had left," Royster said. "He came here and he proved what he had. He was the best player on our team if not in the league."
Longtime Dodgers manager Tommy Lasorda struggled with the news of Sharperson's death. "I was sick all day," Lasorda said when he was told. "I loved Mike Sharperson and I loved him and his family very dearly. He was a great guy to have on the team."