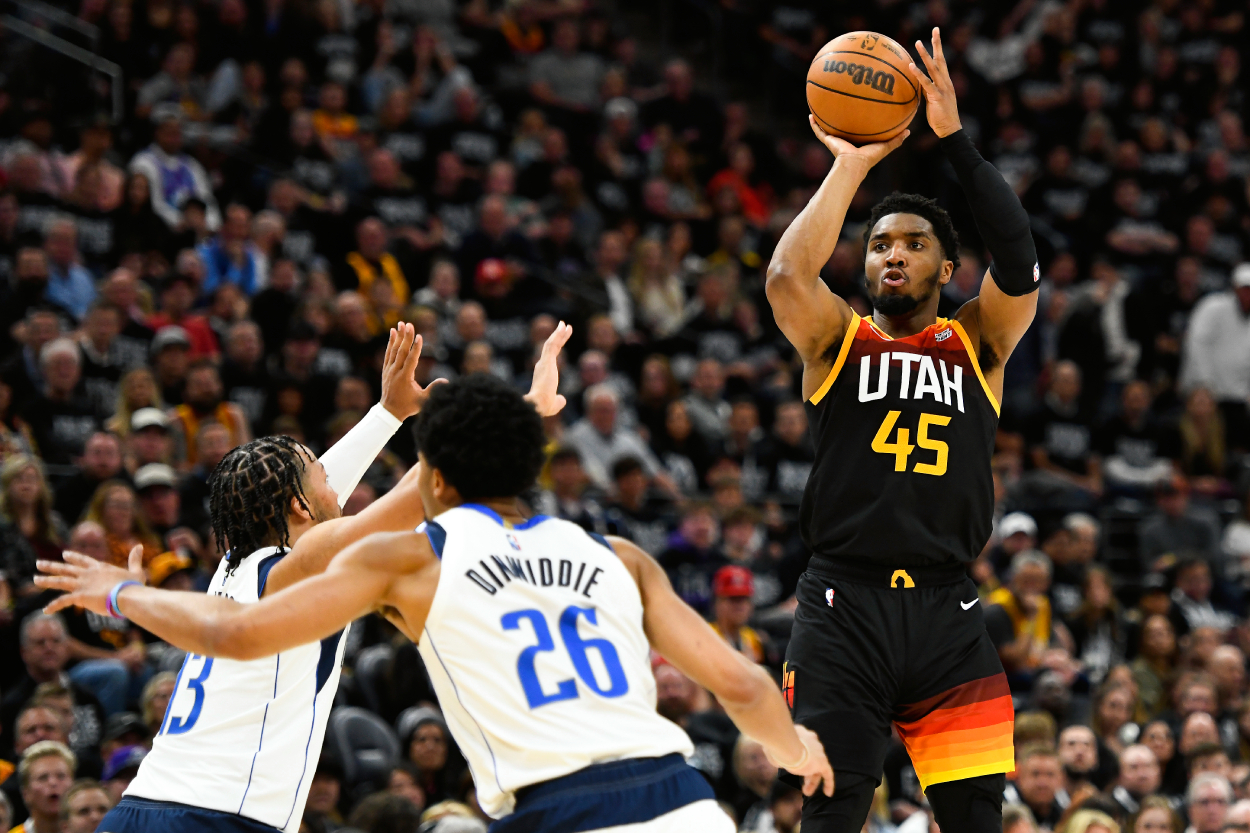 The Utah Jazz Elimination Pleases Nobody More Than Vernon Maxwell
Former NBA Vernon Maxwell couldn't be happier that the Utah Jazz got eliminated from the NBA postseason.
Man, Vernon Maxwell can hold a grudge, and it's all funny unless you're a Utah Jazz fan.
The Dallas Mavericks eliminated the Jazz from the NBA postseason on Thursday, and nobody was happier than Maxwell. The two-time NBA champion hasn't been in the league since 2001, but he remembers how Jazz fans treated him as an opponent. Twenty-one years after his last NBA game, Mad Max is still living up to his nickname.
The Utah Jazz were sent packing early again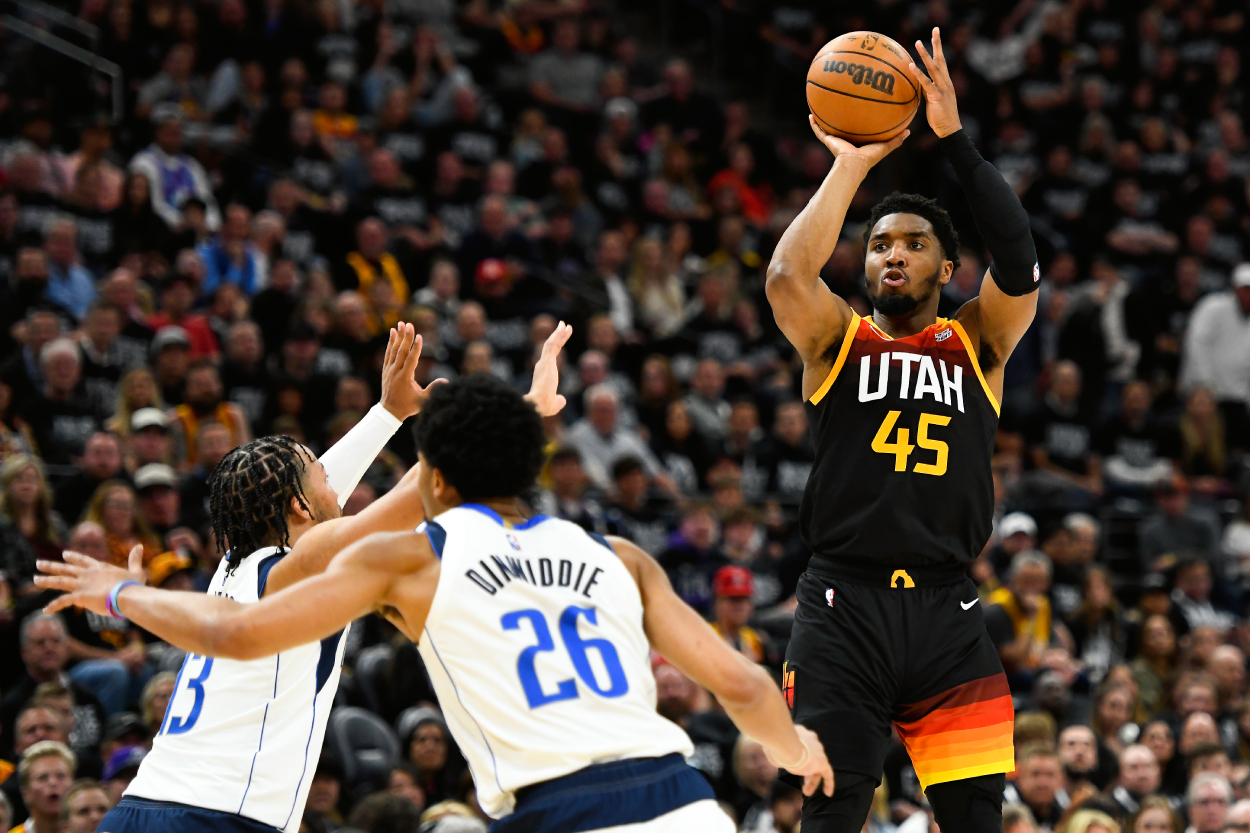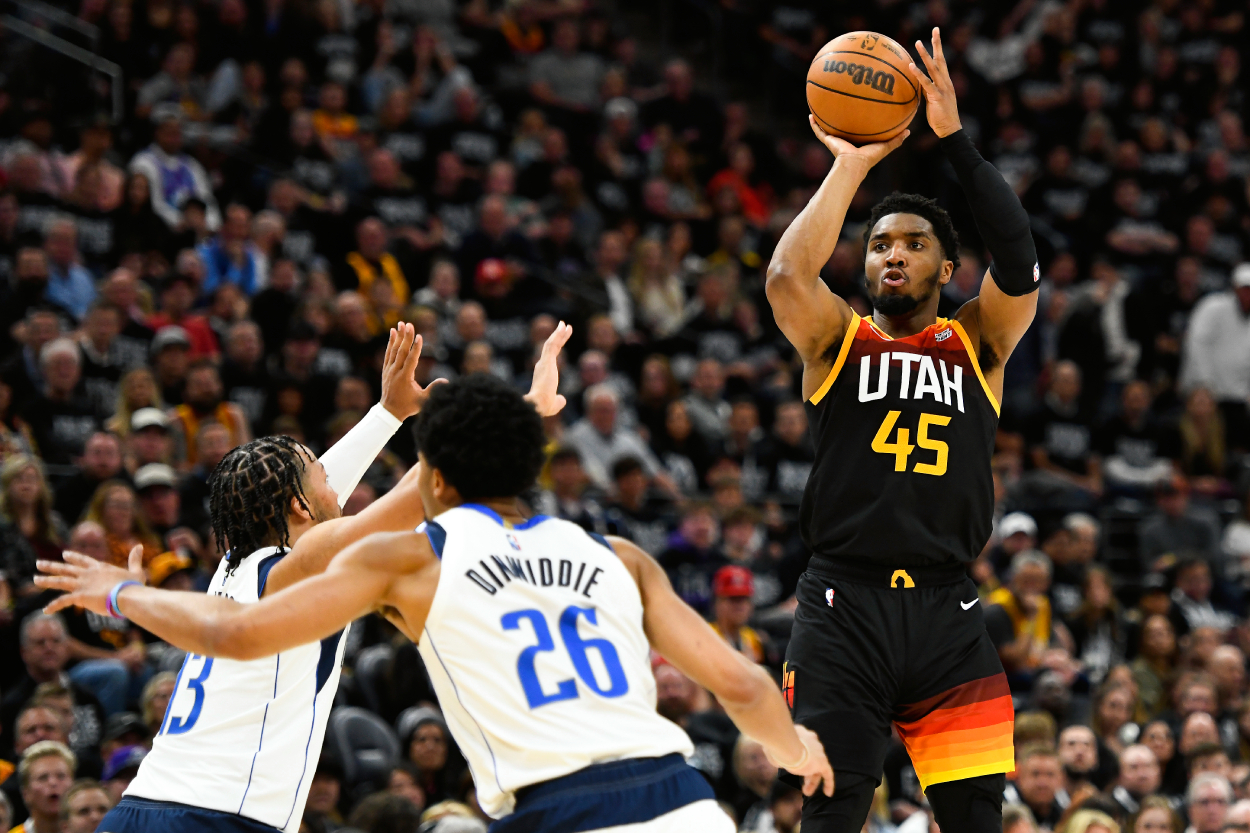 A year ago, the Jazz were one heck of a regular-season team. They earned the top seed in the Western Conference, but bowed out in the Western Conference Semifinals, losing to the Los Angeles Clippers in six games. In Game 6, they blew a 72-50 halftime lead and lost 131-119 after getting outscored 81-47 in the second half.
This year, they couldn't even make it out of the first round. Utah looked to be in a great position when Mavericks star Luka Doncic missed the first three games with a calf injury. It didn't matter much as the Mavs went 2-1 in those games.
Doncic and the Mavs ended Utah's season Thursday night with a 98-96 victory on the road. It was another early exit for the Jazz, who came in as the fifth seed.
"I'm speechless," said Jazz star Donovan Mitchell, per ESPN. "It's on me. I put a lot of pressure on myself, but I just wasn't who I needed to be. I need to be better."
It was the first time the Mavericks advanced past the first round since 2011.
The Utah Jazz loss left Vernon Maxwell ecstatic
Maxwell never played for the Jazz. He spent 13 years in the NBA, playing for eight different teams. He made his mark with the Houston Rockets, spending six seasons there and winning a pair of championships.
In a 2020 interview with GQ, Maxwell spoke about his disdain for Utah.
"There are so many bad memories about Utah," Maxwell said. "I know it's a long time ago, but I'm like an elephant. I don't forget s***."
That explains why the former Rockets guard was smiling from ear to ear after the Mavericks ended Utah's season. He took to Twitter and gloated while poking fun at the fan base.
"Danny Ainge confirmed after the game that the Jazz organization were seriously thinking of implementing a hygiene prerequisite for home games but quickly realized they would only have approximately 8-14 people in the stands for each game," Maxwell wrote.
He didn't stop there.
"Elon Musk should buy the NBA and remove the Jazz franchise from the league," he wrote. "Not because America hates Utah but because it makes me sad to see their fan base heartbroken year after year."
Maxwell explained why he's not a fan of Utah
In the GQ article, Maxwell opened up about why he's no fan of the Utah fan base. He was asked about some of the things that were said to him by Jazz fans when he was a player.
"Crazy ni****. Curse words. Talk about your mama. Talk about your kids. Just a lot of bad things they were doing," he said. "You'd try to tell security guards to go handle this stuff and the security guard would say 'that man paid his money for that ticket, he pretty much can say what he wants.'
"But s***, I'm a human being, too! I know we're out on the court and everybody thinks we're supposed to be invincible but nah, that's not the way it is. I've got feelings, too. That s*** hurts down deep inside."
He was also asked about the response he gets from Jazz fans after his Twitter Posts. Maxwell has been hammering those fans for years now.
"Death threats, all that s***," he said. "They want to kill me. I can't come to Utah. They hate me. I don't hate nobody. I don't know. I've gotta know you to hate you, because you must've done something to me to hate you.
"It's hard for me to have hate in my heart, but that's the way they feel and that's fine with me. I don't have a problem. If they do come at me, when they come they better come for real. S***, they'll print this s*** back up and I can get back to being Mad Max again. I'm Glad Max now."