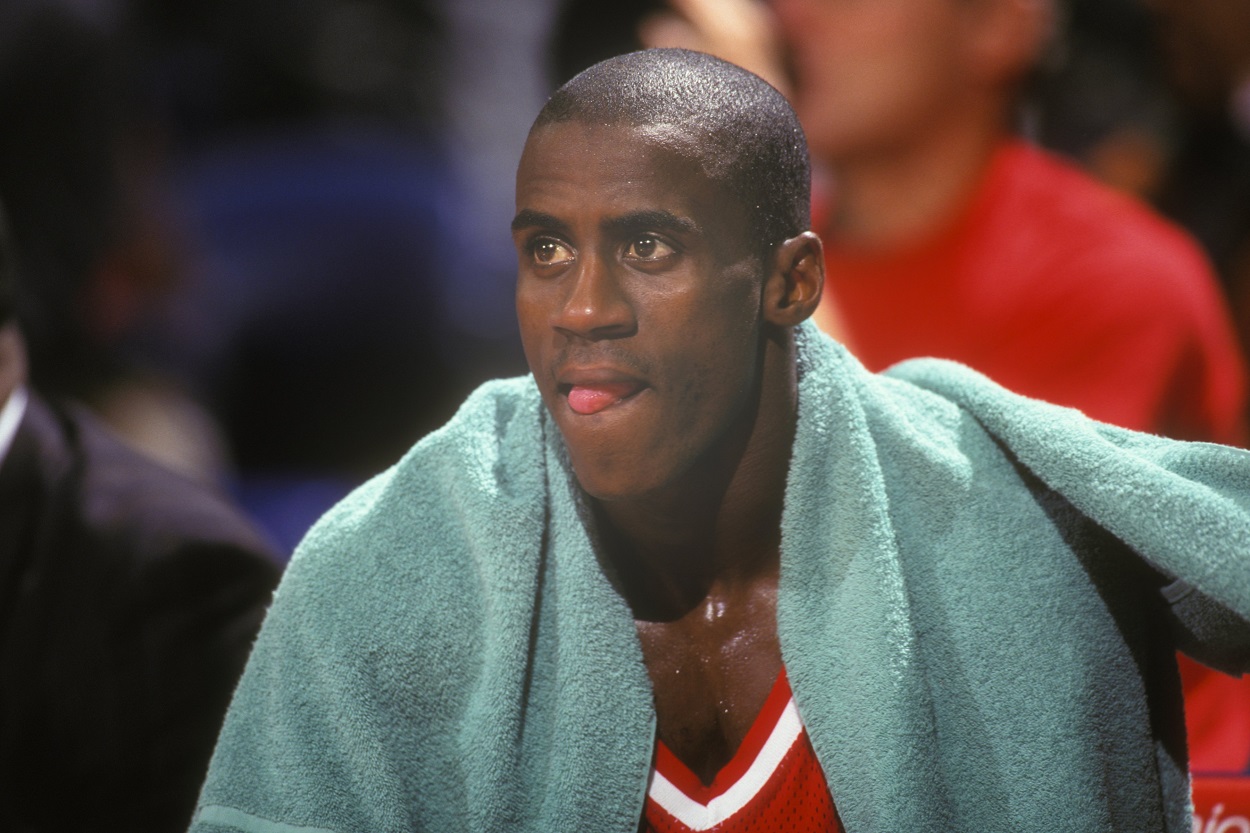 Controversial 2-Time NBA Champ Is Torching the Utah Jazz on Social Media, Calls Their Fans 'Farm Animals'
Two-time NBA champion Vernon Maxwell has long had a hatred for the Utah Jazz and recently called their fan base "farm animals."
As the midway point of the 2020-2021 NBA season approaches, the Utah Jazz own the league's best record at 26-7 and will also have the second-easiest remaining schedule following the All-Star break. Led by All-Stars Donovan Mitchell and Rudy Gobert, the Jazz have played beautiful basketball over the first couple of months of the season and have put themselves in a great position to be the top seed in the Western Conference when the postseason begins in May.
Jordan Clarkson is easily a strong candidate for Sixth Man of the Year as he's the second-leading scorer on the team behind Mitchell and veteran guard Mike Conley is having a strong season as well, as is Bojan Bogdanovic.
But despite all of the success Utah is having this season, none of it seems to impress two-time NBA champion Vernon Maxwell, who has been torching the Jazz and their fan base on social media this week. But this is nothing new for Mad Max as he's long had issues with Utah fans as he says he was insulted every time he played there during his 13-year career.
Vernon Maxwell's NBA career
For our younger readers who may not even know who Vernon Maxwell is, here's a quick recap of his NBA career.
Drafted by the Denver Nuggets in 1988 out of the University of Florida, Maxwell, who mostly played shooting guard, was immediately traded to the Spurs but played just a season and a half in San Antonio before being shipped to the Houston Rockets during the 1989-1990 season.
As one of Houston's main scoring options behind Hakeem Olajuwon, who actually once slapped Maxwell in the face, he played a key role in helping the Rockets to an NBA title in 1994 but left the team during the 1995 playoffs after a loss to none other than the Utah Jazz as he was upset about playing time after Houston brought in Clyde Drexler. The Rockets still went on to win the title without him and he did receive a ring for his contributions to the team prior to his departure.
Maxwell's decision to quit on his team certainly hindered his career as he bounced around the league for years, playing for Philadelphia, San Antonio for a second time, Orlando, Charlotte, Seattle, Sacramento, Seattle, Philadelphia again, and Dallas before retiring in 2001.
Vernon Maxwell had a number of controversial incidents during his career, including going into the stands and punching a fan who was heckling him in Portland, which earned him a $20,000 fine and a 10-game suspension, and a locker-room brawl with Gary Payton when the two teamed together in Seattle.
Mad Max abhors the Utah Jazz and their fan base
Vernon Maxwell makes no secret of the fact that he can't stand the Utah Jazz and their fan base, as evidenced by the fact that his "Pinned Tweet" on his Twitter account is this:
That particular tweet came on the heels of some insults he threw at Jazz fans back in 2017 and then there was this one from January 2020.
And those certainly aren't the only tweets he's sent out about Utah over the years. But Maxwell took things to a whole new level this week when he called Jazz fans "farm animals" when discussing how he was treated in Utah during his career.
Come on, Vernon, tell us how you really feel.
Vernon Maxwell says the Utah Jazz's biggest accomplishment was giving Michael Jordan food poisoning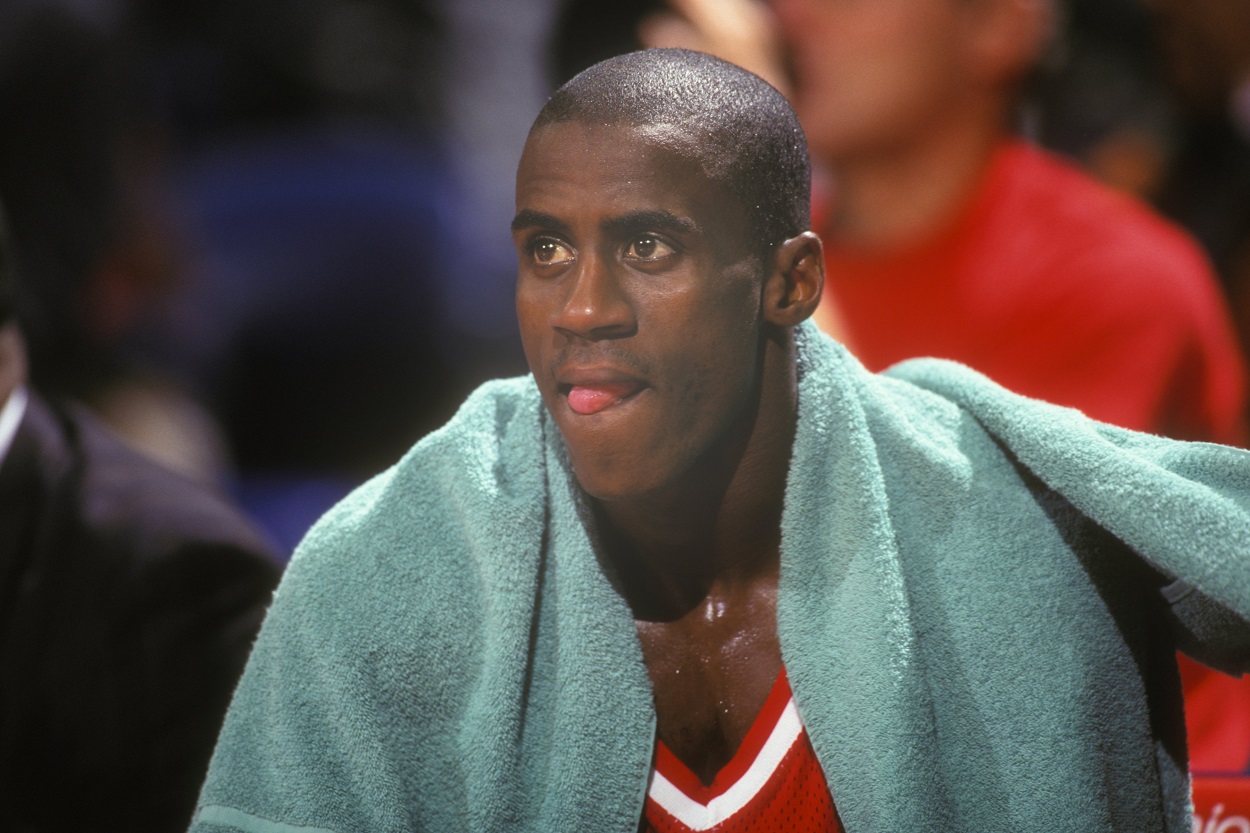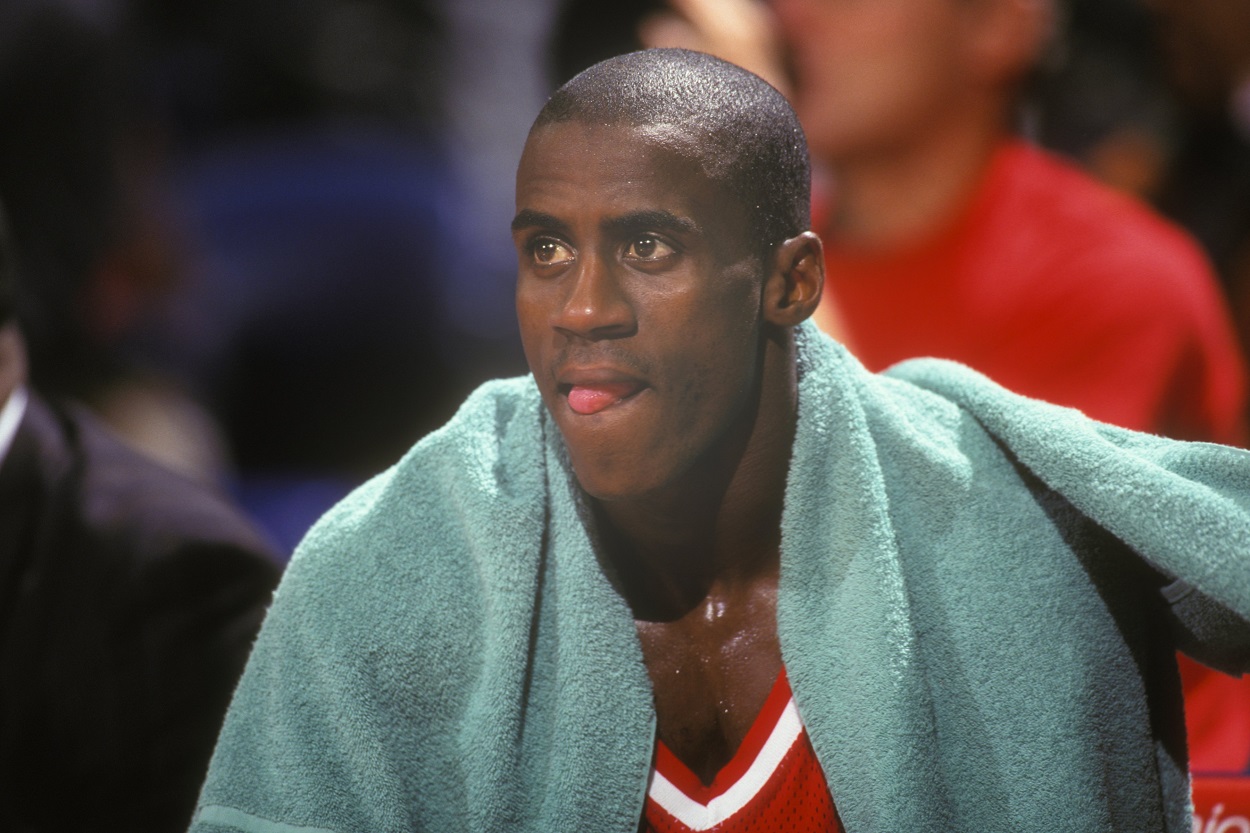 While Vernon Maxwell certainly has no problem insulting Utah Jazz fans, he really has no problem just insulting the franchise as a whole. He's referenced Utah's "ugly a– jerseys" in the past and this week also took a shot at this year's club and even brought Michael Jordan's famous "flu game" from the 1997 NBA Finals into the mix, which we all now know wasn't the flu but a case of food poisoning after eating some bad pizza at a Salt Lake City hotel.
Just ruthless stuff from Mad Max. One can only imagine what he'll tweet out over the next few months as the Jazz attempt to win their first-ever NBA championship but it will certainly be entertaining to follow.
Stats courtesy of Basketball Reference