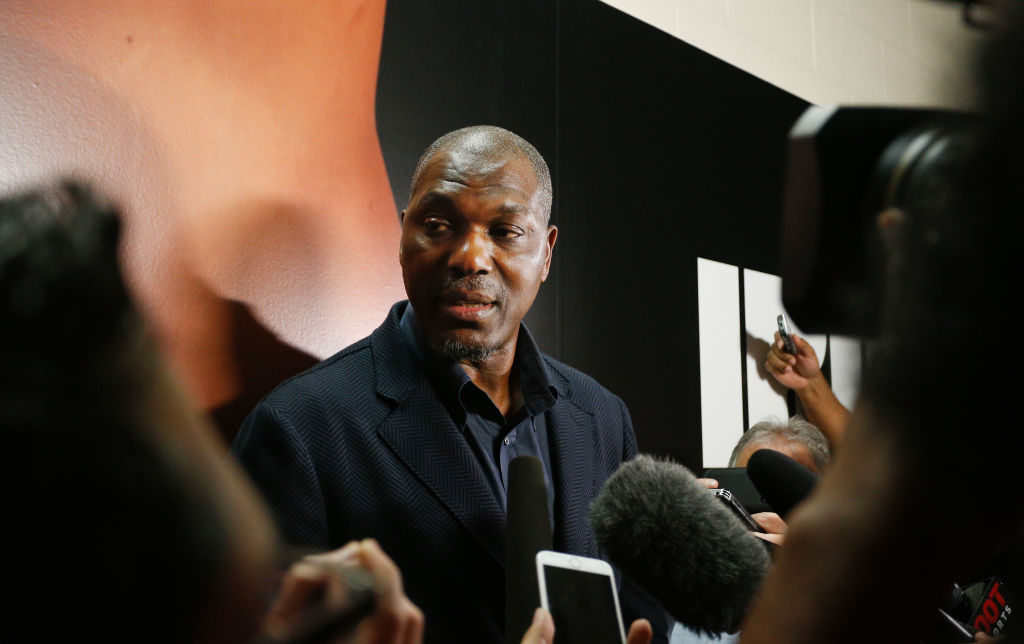 Typically Mild-Mannered Hakeem Olajuwon Once Slapped an Opponent and His Own Teammate
A look at two separate incidents in which Hall of Fame Houston Rockets center Hakeem Olajuwon slapped an opposing player and his teammate.
When thinking about two-time NBA champion and former MVP Hakeem Olajuwon, one normally wouldn't go to violence, right? After all, the former Houston Rockets center was typically mild-mannered throughout his 18-year career, rarely getting himself into incidents which seemed to plague so many others in the league.
But let's face it. Olajuwon, the first pick in the famed 1984 NBA draft that also included Michael Jordan, is still a competitor, a competitor that just happens to be seven feet tall and 250 pounds. So if anyone did decide to upset him, it's not as if he couldn't fight back. It's just that for the most part, he chose not to. Sure, there were a couple of times where he didn't really have a choice as guys were swinging on him. But then there were those really rare times in which Hakeem Olajuwon was the aggressor.
There were a couple of times that Hakeem Olajuwon had no choice but to fight
There were a couple of instances in which Hakeem Olajuwon got suckered into a fight. In the 1986 Western Conference Finals against the Los Angeles Lakers, Olajuwon was being guarded in the post by future Lakers GM Mitch Kupchak. Kupchak was known for his physical style of play, which Olajuwon certainly didn't take to, although he certainly didn't mind playing that way himself in his early days. As the two battled for position, Olajuwon slapped Kupchak's hand away and the Lakers center shoved him, prompting The Dream to throw a series of wild punches before he was tackled. Both were ejected. Upon further review, Olajuwon may have had a little more to do with starting that one.
But he certainly didn't start the fight with the Phoenix Suns' Antonio McDyess in March 1998. Again in a battle for post position, the two got in each other's faces but it was clearly McDyess that threw the first real shot. Olajuwon later said that he regretted the incident and agreed with the NBA's decision to fine and suspend him.
Hakeem Olajuwon lit up Utah's Billy Paultz in 1985
In the first round of the 1985 NBA playoffs, Hakeem Olajuwon and the Houston Rockets took on the Utah Jazz in a best-of-five series. In the deciding Game 5, Jazz center Mark Eaton went down with an injury, and Olajuwon and fellow Twin Towers member Ralph Sampson took advantage. They led the Rockets to a nine-point lead in the third quarter and all seemed to be in hand.
With Eaton down, Utah head coach Frank Layden put in veteran center Billy Paultz, who hadn't been a real threat in years. But he knew how to get under someone's skin, which is exactly what he did to the then-22-year-old Olajuwon. So Olajuwon simply turned around at one point and slapped him. He wrote about the incident years later in his autobiography, "Living the Dream: My Life and Basketball," and seems to have no problems with what he did.
"He wasn't part of their offense, all he was out there to do was get in my way. And he did. It was very irritating. He shadowed me, hung real close, and wouldn't give me any room to move. When I tried to get some space he would flop, fall back like I'd hit him with a brick, and the referee would call a foul on me.

"I don't like flopping; it is not real basketball. For some reason, that night the referees were letting him get away with it. He would flop, I'd get a foul. Flop, foul. They called me where he hit the ground and I hadn't even touched him. He was a pest. I couldn't even shrug him off because once I moved so much as an elbow Paultz would go crashing to the floor and the referee would whistle me again.

"I said, 'Well, if you're going to flop I might as well hit you for real.' Ralph Sampson got a rebound and as soon as Paultz came over to cover me and flop, I hit him. I gave him a real good shot."

Hakeem Olajuwon
Oddly enough, Hakeem Olajuwon was not ejected from the game but the tide turned following the incident and the Jazz went on to win the game and the series.
The Dream also once slapped teammate Vernon Maxwell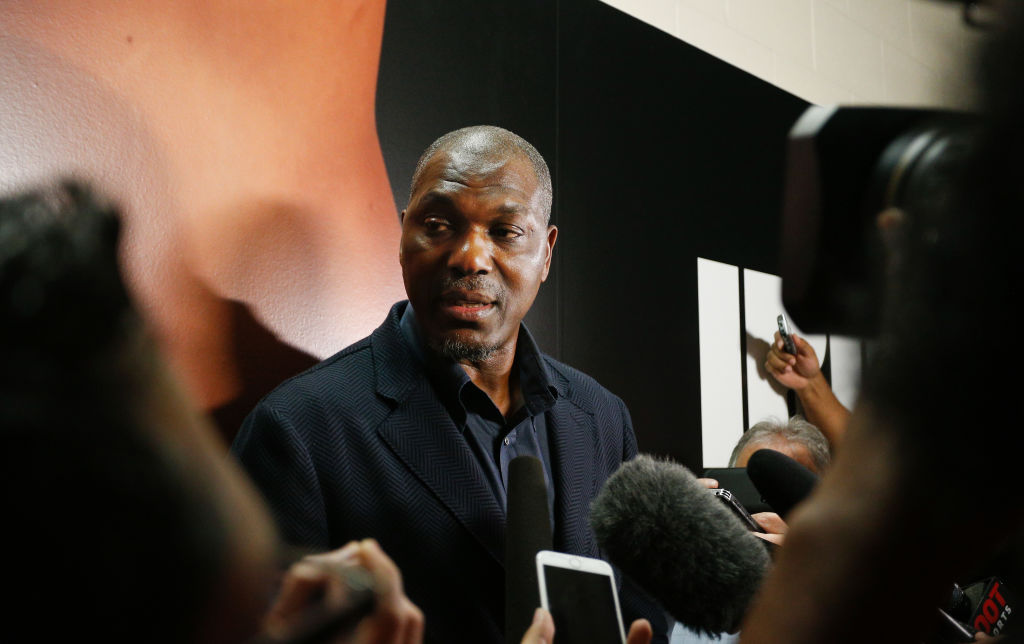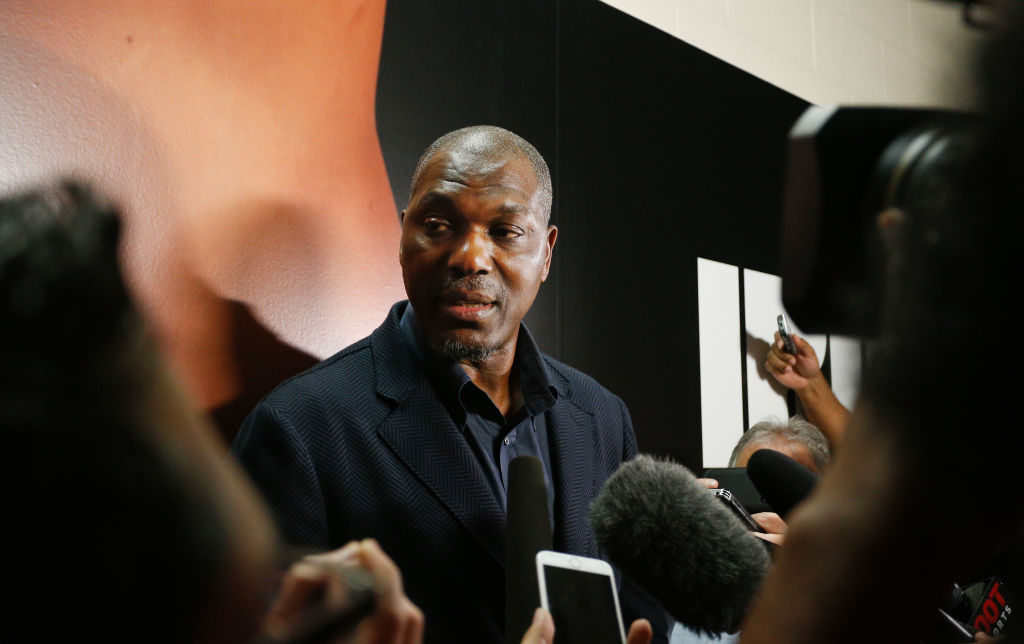 Perhaps an even better slapping story involving Hakeem Olajuwon involves the incident in which he assaulted his longtime Houston Rockets teammate, Vernon Maxwell.
Maxwell was known to spit on the court during games, a habit Olajuwon certainly didn't care for. During the first half of a road game, Olajuwon witnessed Maxwell spitting and confronted him about it in the locker room at halftime, telling him to class things up a bit. The ever-defiant Mad Max spit right there on the floor and immediately got slapped by the team leader before the rest of the Houston roster jumped in and broke things up. But this obviously didn't hinder the relationship too much as the duo went on to win a pair of NBA titles together. Sadly, no video exists of this one.