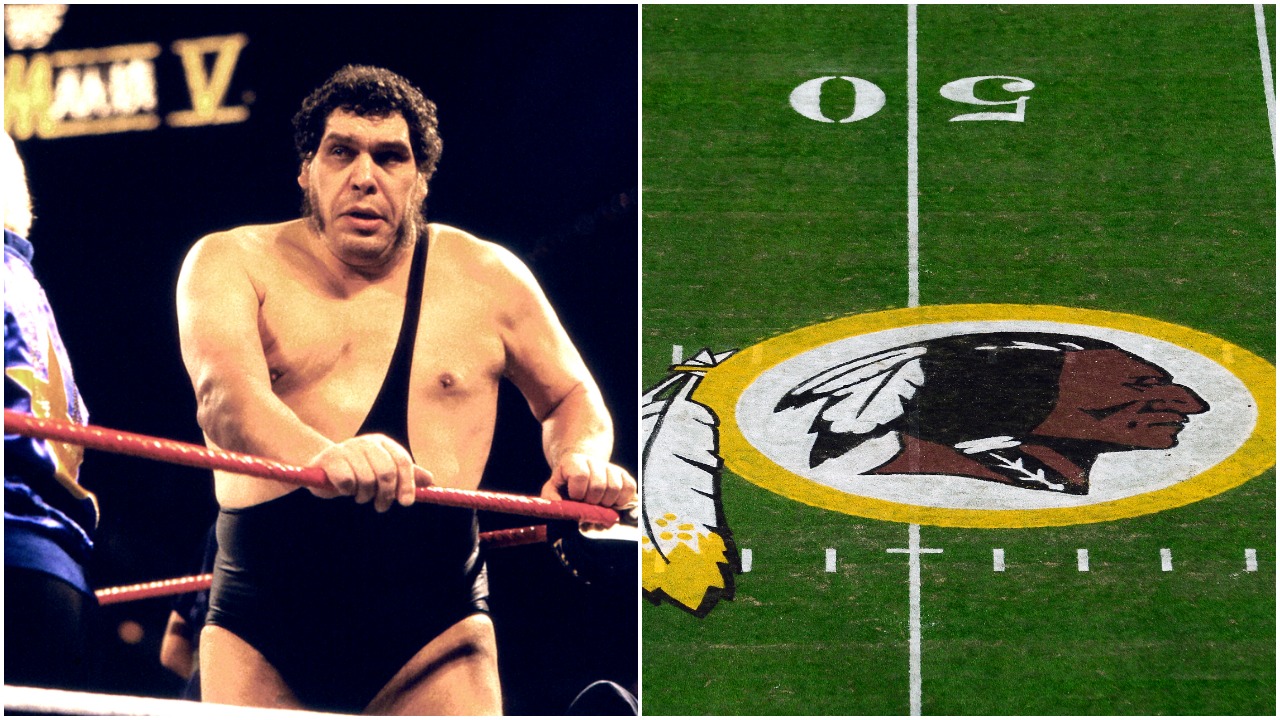 The Washington Redskins Were Once Interested in Andre the Giant as a Defensive Lineman
A look back on when the Washington Redskins were considering bringing in WWE legend Andre the Giant as a defensive lineman.
Throughout the years, the Washington Redskins have signed some big free agents, some that have worked out and some that certainly haven't. But 45 years ago, they nearly brought in what would have been literally the biggest free agent in NFL history, WWE Hall of Famer and cultural icon Andre the Giant.
No, seriously, this was a thing.
Andre the Giant was extremely agile in his early days in pro wrestling
While his acromegaly hindered his skill set in the latter part of his pro wrestling career, it's sometimes easy to forget that Andre the Giant was once a very agile person. Standing more than seven feet tall and weighing more than 400 pounds before his condition worsened, Andre wowed audiences around the world, not only with his freakish strength but also with his amazing athleticism, even using a dropkick as part of his offensive arsenal.
It wasn't until the mid-1970s that then-WWE owner and promoter Vince McMahon Sr. suggested that Andre become more of an "immovable object," suggesting that the "Eighth Wonder of the World" should lean more toward acting like a true brute as opposed to using the aerial maneuvers. But the word had spread about Andre's athleticism and the Washington Redskins wanted in on it.
The Washington Redskins wanted to bring in Andre the Giant as a defensive lineman
In 1974, the Washington Redskins had the NFL's fourth-ranked defense but then-head coach George Allen was still looking to add some more firepower to his defensive line. He met with his personnel director, Tim Temerario, and asked him to find somebody unusual, somebody that was tall yet agile that could also potentially be used to block kicks. That somebody was Andre the Giant. Temerario once explained how he came upon the legendary figure (h/t Redskins.com)
"After the draft, George Allen said he would like to sign someone unusual, maybe about seven feet tall. I had heard about this wrestler and traced him through Vince McMahon. When he told me how much Andre earned, I was a little bit put off. It would take a long time to get him ready, but I knew he was quick and had the agility to be a defensive tackle or end. We were interested, and I talked to Allen about it."

Tim Temerario on Andre the Giant
The Redskins even held a press conference to publicize the possible signing of Andre the Giant.
The Washington Redskins held a press conference to publicize the possibility of the 'Eighth Wonder of the World' joining the franchise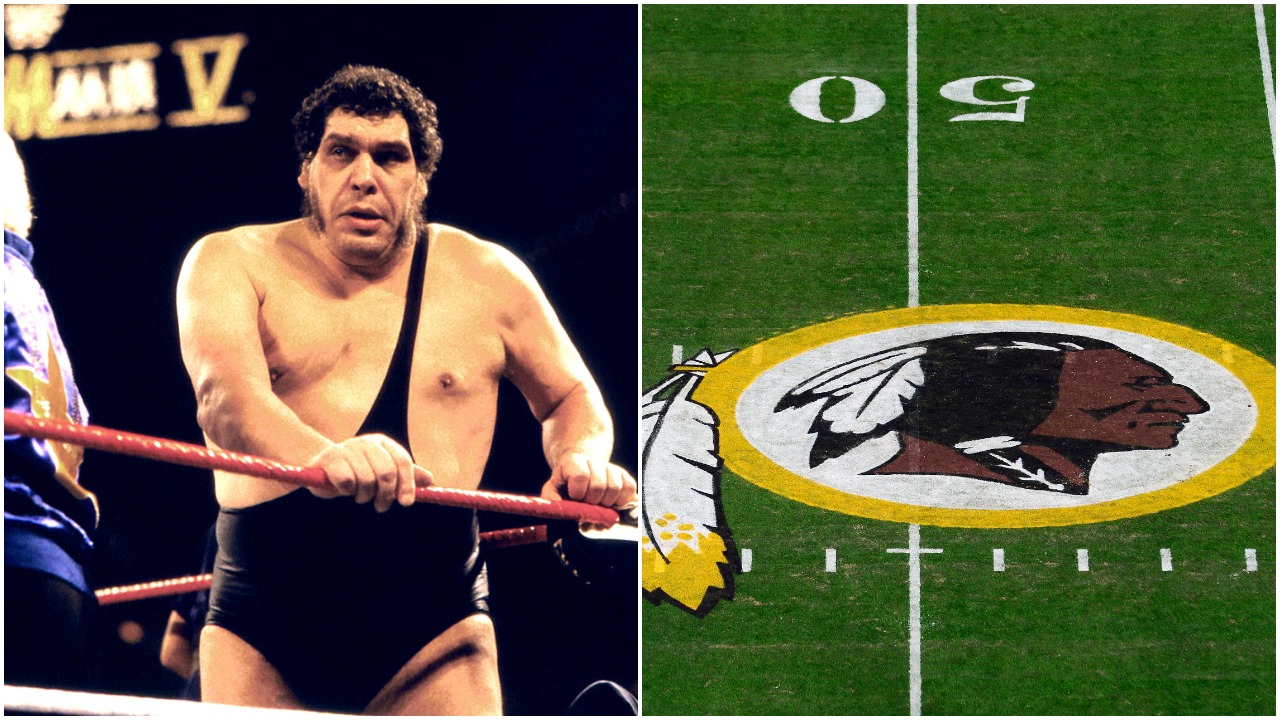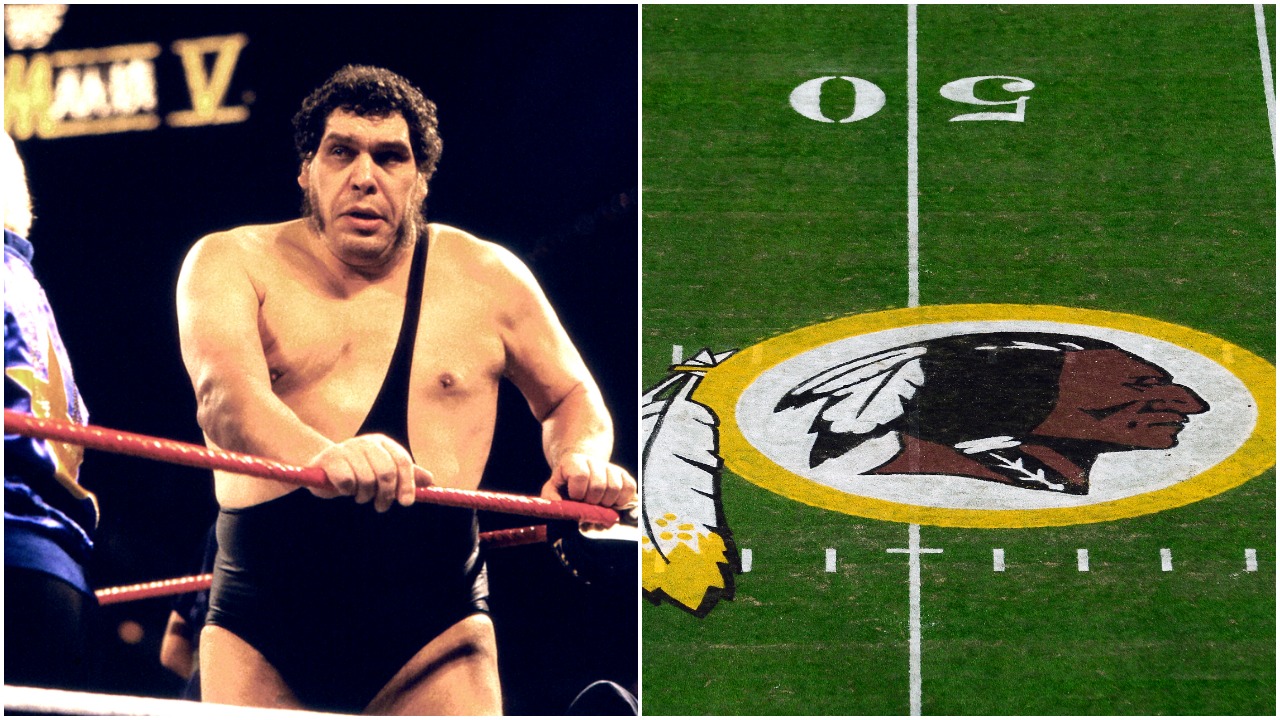 On July 8, 1975, the Washington Redskins hosted a press conference at Duke Zeibert's famous restaurant to let the public know that they really were interested in Andre the Giant and the "Eighth Wonder of the World" himself was there in attendance, albeit rather briefly. Future Hall of Famer and Super Bowl-winning quarterback Joe Theismann was also there that day and described what it was like to meet Andre.
"First of all when I shook his hand, I lost my arm. It's the biggest hand I've ever seen, it's the biggest head I've ever seen in my life. And he picked me up like anybody would pick up a baby. That was effortless. I just could not believe how big he was. I'm used to being around big people, [but] that's big people."

Joe Theismann on Andre the Giant
Obviously, the deal never materialized. Andre left the presser to get back to New York as he had a match at Madison Square Garden that night and never tried out for Washington, not that the Redskins could have afforded him anyway. At that time, Andre was making upward of $400,000 per year in the wrestling business. In 1975, that would have made him the highest-paid player in the NFL.