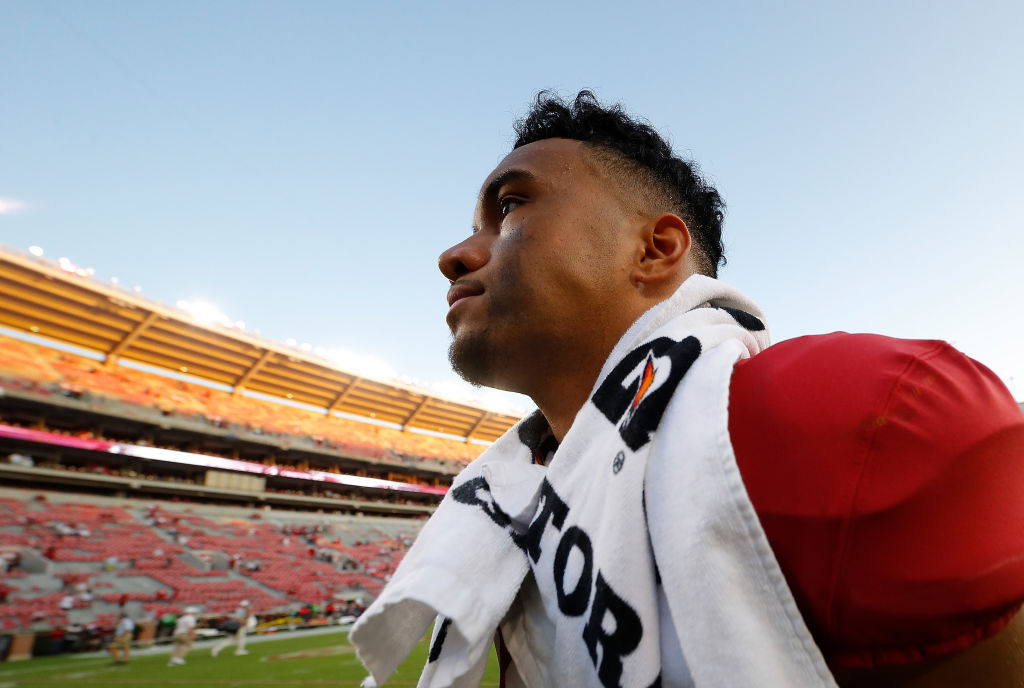 These Are the Most Popular Majors for College Football Players
While college football players may have a reputation for not attending class, many pursue majors of sincere interest.
The most understated part of the college football experience is the actual college aspect. While NCAA athletes may have a reputation for not attending class, many pursue majors of sincere interest. Some explore fields connected to business and athletics, while others study the arts and humanities.
Bleacher Report compiled the most popular majors among college football players. Collected from 14 ACC schools as well as Notre Dame, this research looked at hundreds of students and shows trends toward certain majors. It's a fascinating look into what these student-athletes do when they aren't competing on Saturdays.
10. Management
Management and sports management may deal with two different things. But for schools that don't have a sports management program, this major can help football players prepare for the business side of sports.
Although most players won't represent themselves, an understanding of management can help them learn what they may get into in the NFL. An interesting note: Bleacher Report found that some of the most popular majors varied by school. For instance, Boston College football players were prone to study management.
9. Finance 
Finance can help college football players who are considering an NFL career understand exactly what it means to be financially responsible. For college athletes who won't make it to the pros, a finance major can do great things in real-world settings, too.
8. Exercise science
This is of the most practical majors an athlete can have, especially if they're big on the fitness aspect of being an athlete. Exercise science can teach them how bodies work and help college football players understand exactly what's happening when they're on the field. 
7. Sport Management/sport administration
This major can help football players who don't necessarily plan on pursuing an NFL career get into the business side of sports. Athletes can learn the work of an agent and ensure they're properly represented. 
6. Business management
Business and management degrees combine two majors on this list and is an ideal situation for students who want to break into the private sector or start their own company regardless of where athletics takes them. 
5. Sociology/social sciences
As a modern generation of athletes become increasingly socially-conscious, it makes sense that more of them are pursuing majors that can help improve the world. Bleacher Report notes that Florida State football players gravitated to social science majors more than other colleges' athletes. 
4. Business
Many athletes are looking into their brand outside of sports. Although LeBron James did not attend college, he is currently the poster child for the businessman/athlete, and younger athletes are taking notice. 
3. Exploratory/general studies
Those who only plan on spending a year or two at school may never need to declare a major. For one-and-done athletes, all they need is a general education or an undeclared major.
2. Communication
This media-centric degree can help athletes open doors as sports broadcasters, public relations people, and television personalities. Many people in sports media were athletes in college who chose this path, and many of the most well-known are testaments to this path. 
1. Arts and sciences
Arts and sciences, or liberal arts, can mean a lot of things. It can be for those who try their hand at writing, anthropology, or literature. Because of this, it makes sense that many college football players gravitate toward these fields.