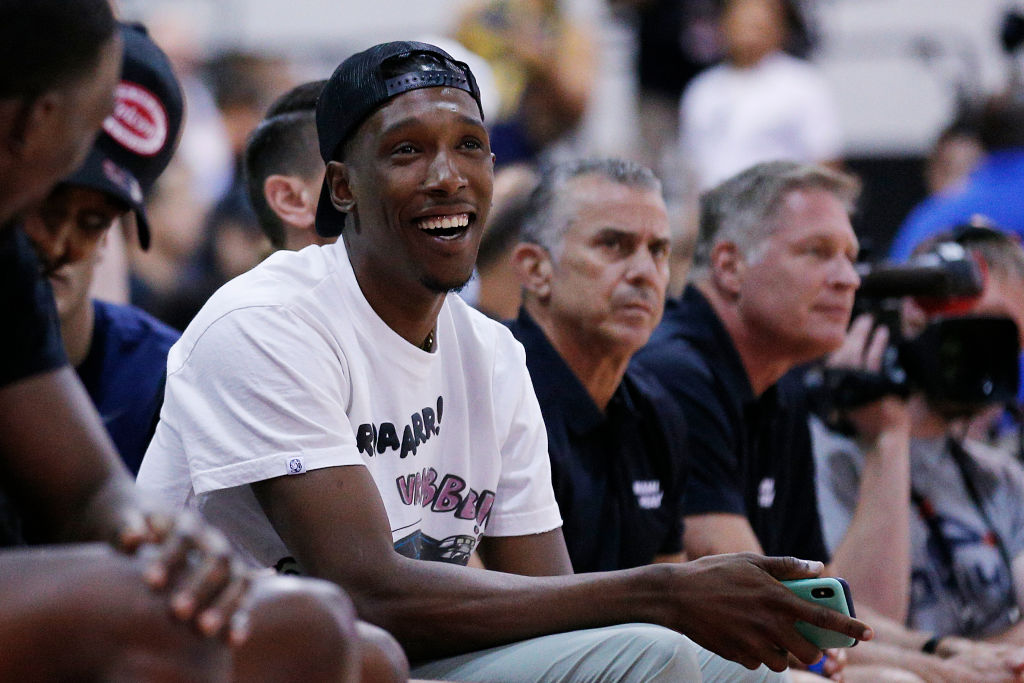 This Rising NBA Star Was Almost a Surgeon Instead
Before getting to the league, most NBA stars are focused on getting drafted. Instead, this player had dreams of being a surgeon.
Before getting to the league, most NBA stars are focused on getting drafted. For 76ers star Josh Richardson, he had other dreams on his mind. He wanted to become a surgeon.
When you think of NBA players, there aren't many possible surgeons coming to mind. Today we will focus on Josh Richardson's story and how he chose basketball over a surgical scrub suit.
Lightly recruited out of high school
Richardson was never viewed as a potential one-and-done player. Recruited by the Tennessee Volunteers, Richardson quickly made an impact in the SEC.
He saw little playing time as a freshman. But by his sophomore year, he was growing into one of the SEC's toughest defenders. He averaged eight points, four rebounds and one steal per game, starting in all 33 games that season.
His junior year saw him grow offensively, but his overall numbers were down in rebounding and steals. By the time he hit his senior year, he was arguably the best defensive player in the SEC, and wrapped up his college career averaging over a steal per game while earning two All-SEC Defensive team selections.
Focusing on pre-med classes
Although he was growing into a star on the court, Richardson used his scholarship to its full potential. In a previous interview, Richardson said: "I was kind of there to get my undergrad paid for, so I could keep it moving." Growing up he attended seminars specializing in orthopedic medicine and even went to workshops with kids who had similar interests.
This determination to enter the medical field would continue to grow, even though there was chatter about an opportunity in the NBA. Sometime during his junior year, he limited his college course load to focus on easier classes and steadily improved his game.
Josh Richardson gets drafted
When the Miami Heat drafted him in the second round of the 2015 NBA draft, many thought Richardson would simply become a three-and D player. One thing casual fans may not know about the culture in Miami is that there is an emphasis on hard work, effort, and player development.
Richardson would fit right in with players such as Hassan Whiteside, who was quickly becoming one of the NBA's dominant interior defenders.
Improving his game
After coming off of the bench his rookie season, Richardson became the focal point for the offense in Miami. He averaged 16 points per game in 2018-19 and shot a career-high 86% from the charity stripe. With his hard-working personality, there is little reason to doubt that he'll keep on improving year after year.
A new dynamic duo?
By trading for Jimmy Butler, the Miami Heat are telling the Eastern Conference they are back in contention for a Finals berth. When Jimmy Butler's effort is there you are looking at one of the top-15 players in the NBA regardless of position. He has a mental toughness that isn't seen in most players and can get the most out of his teammates on both ends of the floor. 
Miami had to give up something to land the NBA superstar, so they gave up Richardson as part of the deal. Now he heads to Philadelphia to team up in the backcourt with Ben Simmons. Simmons inability to shoot anywhere outside of the paint should do wonders for Richardson's game, and we think he can put up 20 points per game this season.
How do you think Josh Richardson will do next year?
Are you a fan of Josh Richardson's after reading this story? We think the NBA star can help the 76ers in an unpredictable East and it will be a fun 2019-20 regular season. For more news regarding the top players in the league, be sure to check out our NBA section.