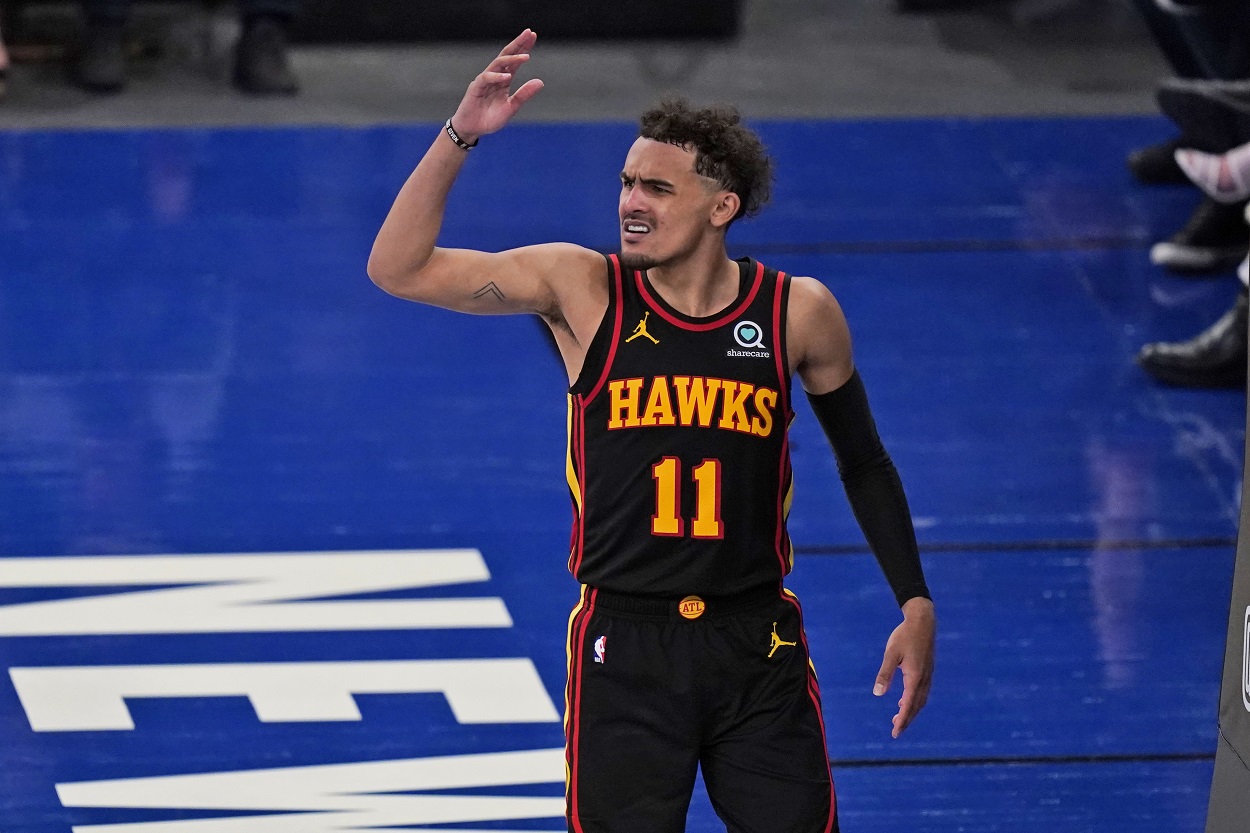 Trae Young Joined LeBron James in a Pair of Highly Exclusive Clubs With His Incredible Performance in the Hawks' Game 1 Victory Over the Knicks
Trae Young joined LeBron James in a pair of highly exclusive NBA postseason clubs with a brilliant performance for the Hawks in their Game 1 victory over the Knicks.
Atlanta Hawks star Trae Young waited three long seasons to make his debut in the NBA playoffs and what a debut it was. And the fact that it came in Madison Square Garden only made it that much more special. Young showed off all aspects of his rapidly maturing game on Sunday and ruined the New York Knicks' long-awaited return to the postseason with a fantastic performance that not only gave his team a 1-0 lead in the best-of-seven series but also put the 22-year old in a highly exclusive club that includes at least two future Hall of Famers and another that includes only LeBron James.
Trae Young had a fantastic season and led the Hawks to their first appearance in the NBA playoffs in four years
Taken with the fifth overall pick in the 2018 NBA draft by the Dallas Mavericks, Young was soon after traded to the Hawks for Luka Doncic and has become an absolute star in Atlanta. After averaging 19.1 points and 8.1 assists his first season, he was an All-Rookie First Team selection in 2019 and became an NBA All-Star for the first time in 2020, averaging 29.6 points and 9.3 assists. However, that individual success didn't lead to much overall success for the team as the Hawks finished 29-53 and 20-47, respectively, in those two seasons.
But things have changed in Atlanta as the team added a number of pieces around their superstar and Young adjusted beautifully during the 2020-2021 season. He took three fewer shots per game than he did a season ago, which is why his scoring average dipped to a still-solid 25.3 points per game, but his all-around game vastly improved and it helped the Hawks to their first division title in six years and their first postseason berth in four years.
'Ice Trae' looked like a veteran in the Hawks' Game 1 victory over the Knicks
Young and the Hawks began their first-round series in New York on Sunday with approximately 15,000 fans in attendance at Madison Square Garden to see their beloved Knicks play their first postseason game in eight years.
The live crowd directed a lot of that pent-up frustration at Young but the 22-year-old just fed off of it and delivered a brilliant performance in his postseason debut. When he needed to score, he did, making 11 of 23 shots from the floor and nine of nine from the foul line. If he needed to dish, he did that as well as he recorded 10 assists by finding open teammates on the perimeter or those slashing to the rim on the pick-and-roll. He also hit the boards and grabbed seven rebounds.
And we all saw what he did in the clutch as he hit a game-winning floater with 0.9 seconds remaining, silencing the hostile MSG crowd to give the Hawks a 107-105 victory and a 1-0 lead in the best-of-seven series. Young may only be in his early 20s but he looked like a grizzled veteran on Sunday and made a little history in the process.
Young joined LeBron James in a pair of elite NBA postseason clubs with his Game 1 performance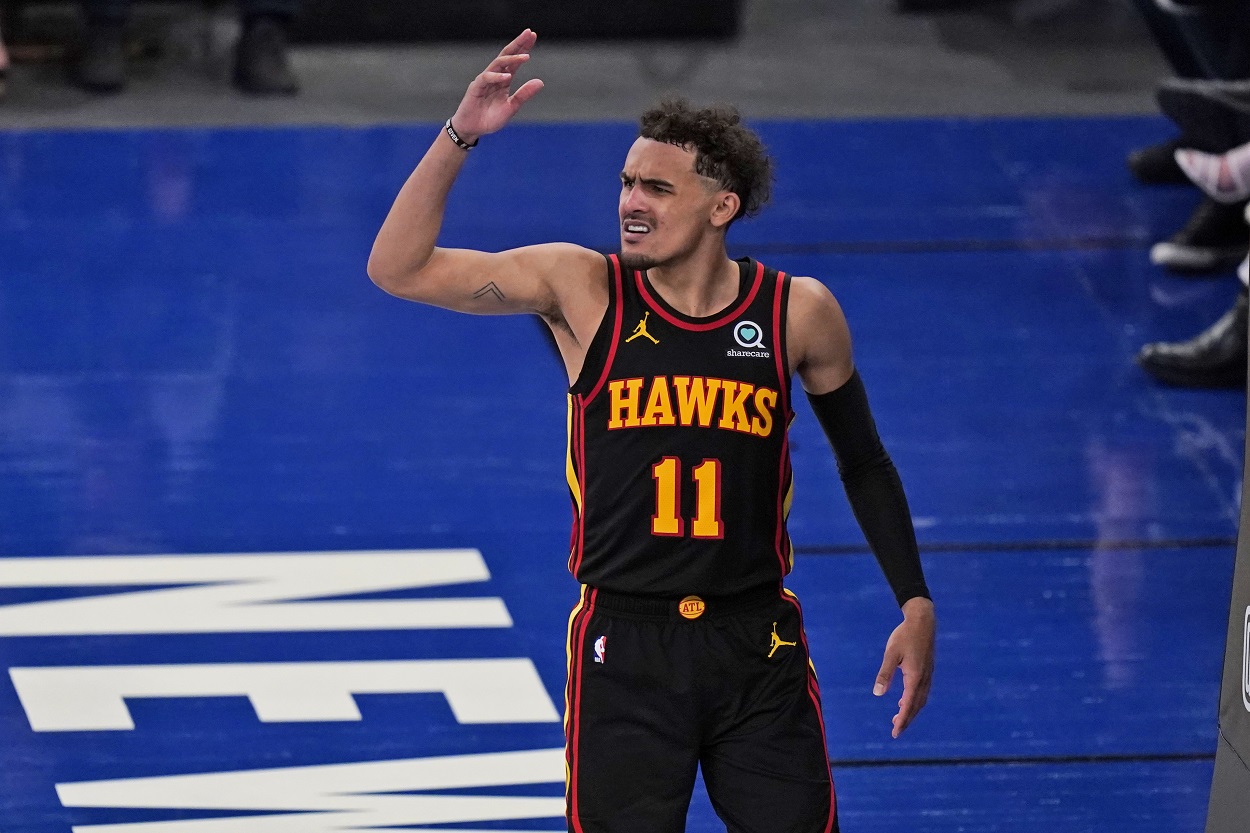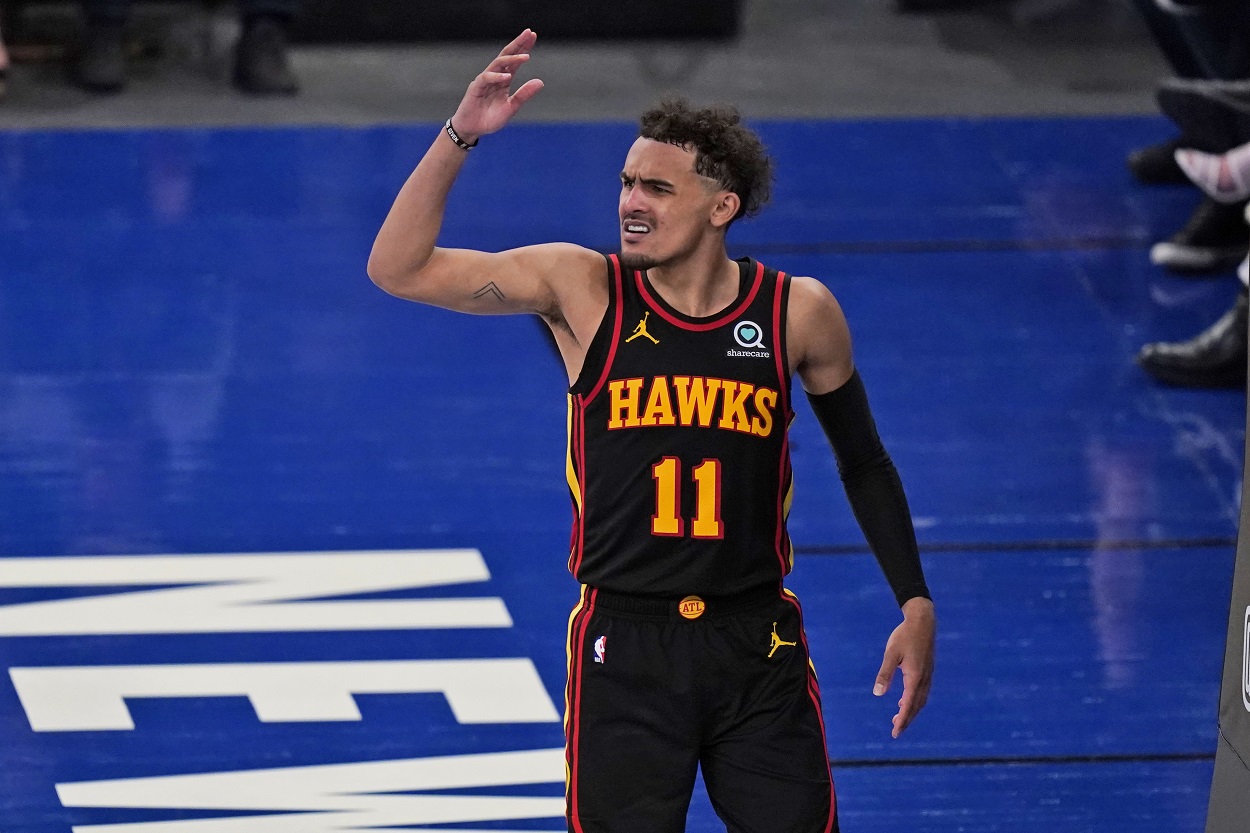 With his performance on Sunday, Young became just the fourth player in NBA history to record at least 30 points and 10 assists in a postseason debut, joining LeBron James, Chris Paul, and one of his opponents on Sunday, Derrick Rose. He also became just the second player to post at least 30 points, 10 assists, and five rebounds in a playoff debut, the other being LeBron, who recorded 32 points, 11 assists, and 11 rebounds in his first-ever playoff game with the Cavs in a 97-86 win over the Wizards on April 22, 2006.
Game 2 between the Hawks and Knicks from MSG is set for 7:30 p.m. Eastern on Wednesday night and will air on TNT.
Stats courtesy of Basketball Reference