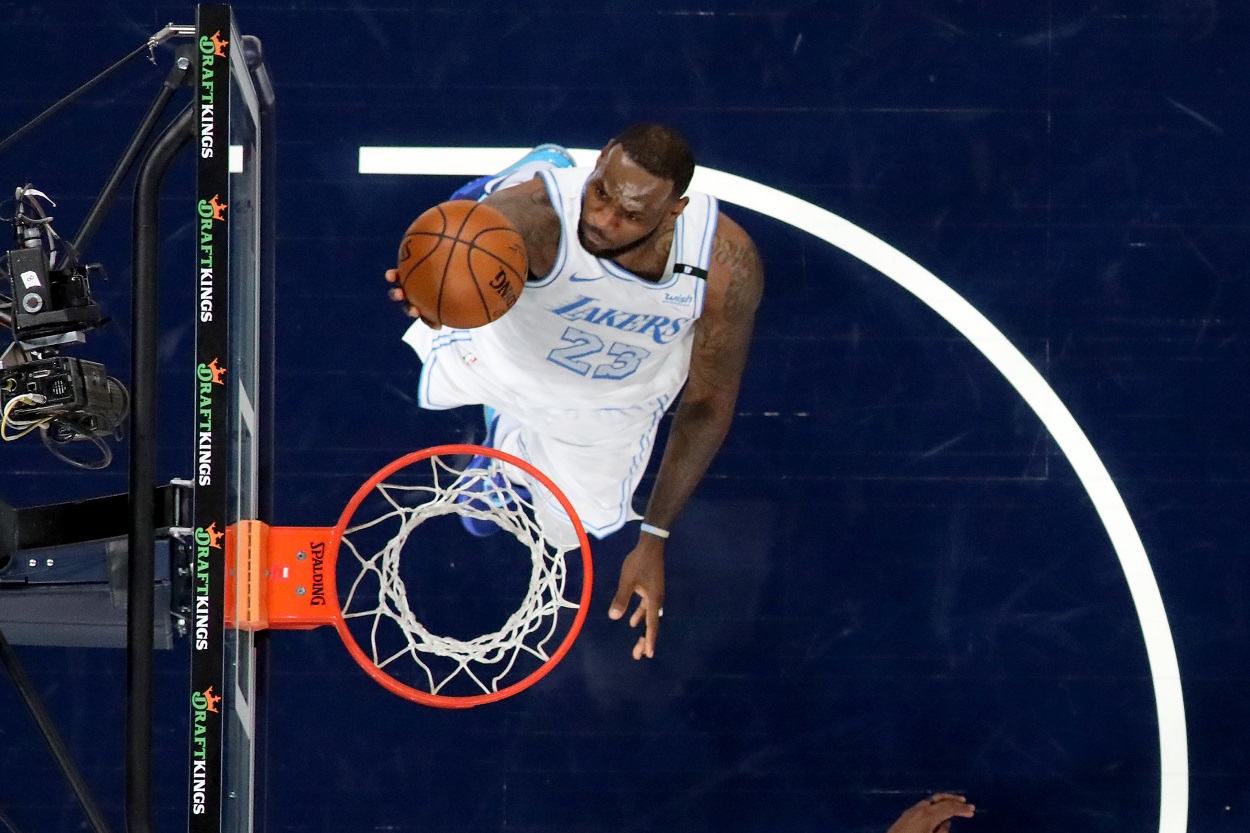 LeBron James Extended a Remarkable NBA Record in the LA Lakers' Win on Sunday and Names His Pick for NBA MVP
LeBron James extended one of his remarkable NBA records in the Lakers' win on Sunday and offered up his pick for 2021 NBA MVP.
LeBron James and the Los Angeles Lakers certainly didn't have the season anyone expected. Injuries hit the Lakers hard all year long, leading to a 42-30 record and a seventh-place finish in the Western Conference, which sets up a date with Stephen Curry and the Golden State Warriors in the all-new play-in tournament. James was certainly a major part of the injury issues for LA as he appeared in just 45 games, easily the lowest total of his career.
James tweaked his injured right ankle in the Lakers' regular-season finale on Sunday, a 110-98 victory over the Pelicans, but not before adding to an already impressive NBA record he's owned for years. Afterward, LeBron said he'd be ready to roll for Wednesday's matchup with the Warriors while also making his pick for NBA MVP.
LeBron James secured his 17th straight season averaging 25 points or more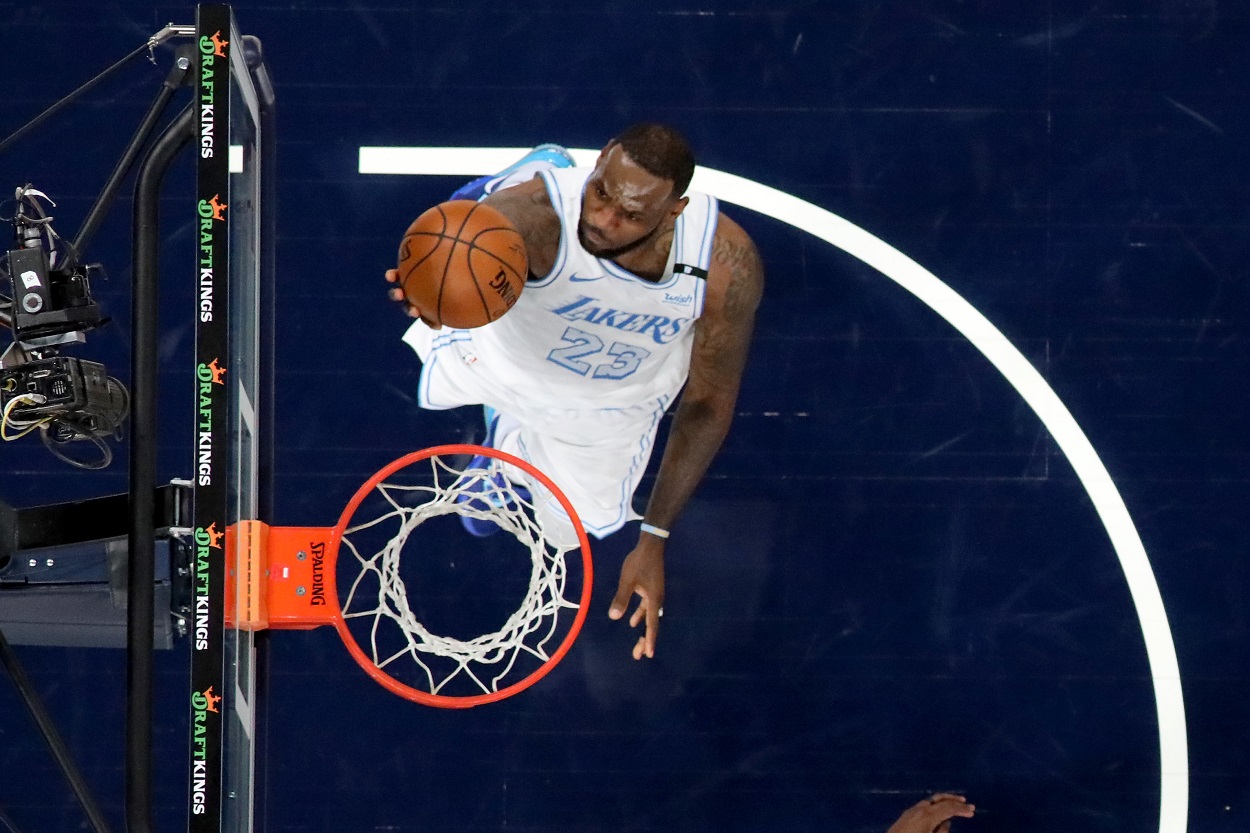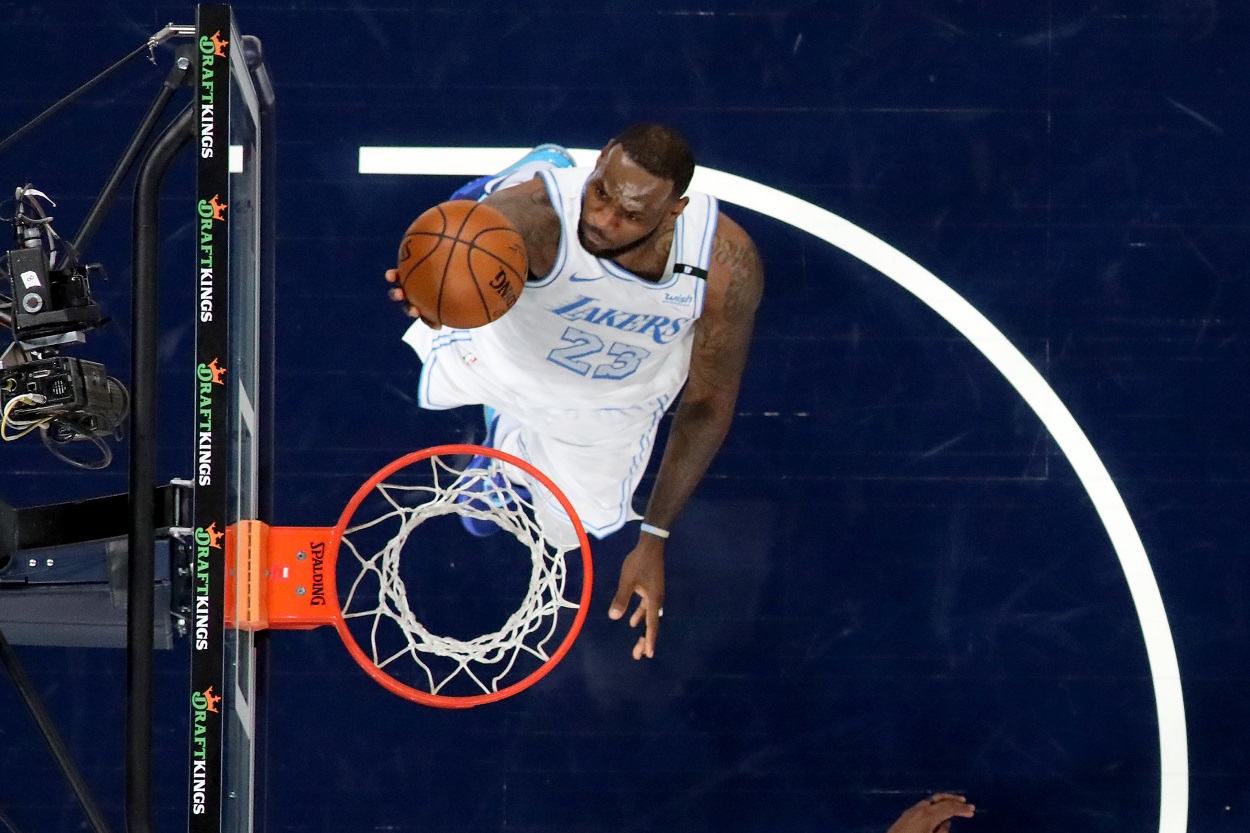 LeBron played 27 minutes in Sunday's finale against New Orleans, the Lakers' fifth straight victory, and played well, shooting 11-for-22 from the floor, 2-for-5 from beyond the arc, and 1-for-2 from the foul line for 25 points. He scored a total of 1,126 points on the season, which averages out to 25.02 points per game, giving him 17 consecutive seasons in which he's averaged at least 25 per contest, adding to an NBA record he's solely owned since 2017.
The previous record of consecutive seasons averaging at least 25 points per game was 12, which was held by Karl Malone. The only season in which LeBron didn't average at least 25 was his rookie year of 2003-2004 when he posted 20.9 points per game.
James says he'll be ready to go for the Lakers-Warriors play-in matchup on Wednesday
With just under seven minutes to play in Sunday's Lakers victory, James scored his final points of the night on a layup following a spin move against two Pelicans defenders. But as he came down, LeBron landed on Nickeil Alexander-Walker's foot and fell to the floor, where he remained for a short time before checking out of the game for good.
Naturally, there was cause for concern as James has missed all but four games since first injuring his right ankle back on March 20 against the Hawks. Following the win over New Orleans, however, LeBron claimed he'd be ready to go for Wednesday's play-in matchup with the Warriors.
"I'll be fine.

"I'll be in the lineup on Wednesday. The time is now and I'm ready for it."

LeBron James
James went on to say he doesn't care about where the Lakers are seeded and that he's "starting to feel a little better about our situation" as the team as a whole is as healthy as it's been in months.
LeBron says Stephen Curry is this year's NBA MVP
As for Wednesday's play-in matchup, LeBron certainly knows what it's like to face off with the Warriors in a big-game situation as he faced them in four straight years in the NBA Finals. And while there may not be quite as much on the line as the loser still gets another chance to make the actual Western Conference bracket, James knows who he's up against in Curry and says the two-time NBA MVP, who just won his second scoring title, deserves to win the award a third time for what he's done in helping Golden State get to this point.
"We're playing, in my opinion, the MVP of our league this year in Steph.

"Just look what he's done this year.

"Everybody counted him out this year, everybody is saying without Klay he can't lead a team on his own…He's done that and more…If Steph is not on Golden State's team then what are we looking at?"

LeBron James
LeBron and the Lakers host Curry and the Warriors on Wednesday night at 10:00 p.m. Eastern/7:00 Pacific on ESPN.
Stats courtesy of Basketball Reference