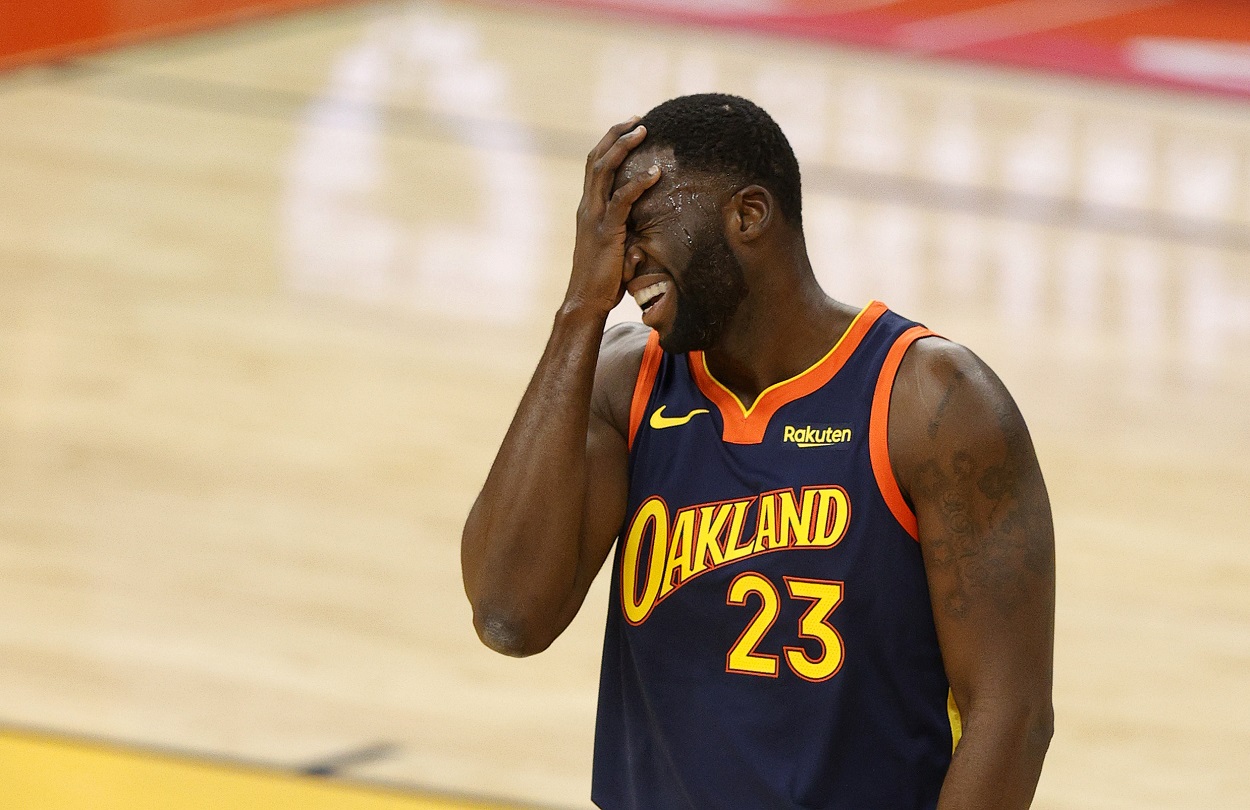 Warriors Star Draymond Green Is Getting Torched on Social Media for Arguably His Most Outrageous Claim to Date
Golden State Warriors star Draymond Green says he's the best defender in NBA history and is getting taken to task on Twitter over the comments.
Golden State Warriors forward Draymond Green has never had a problem with confidence and certainly has never had a problem with speaking his mind. The three-time NBA champion has said some outlandish things in the past but his latest comments might just take the cake as the three-time All-Star claims he's the best defensive player in NBA history, a claim that has Twitter in an uproar.
Draymond Green is a five-time NBA All-Defensive selection and was the 2017 Defensive Player of the Year
Before we get into Draymond Green's specific comments, let's take a quick look at his resume. Yes, it's true that Green is a phenomenal defender. As the Golden State Warriors have had plenty of people over the last decade that can put the ball in the basket, the former Michigan State star has clearly been the driving force behind the Dubs' defense and has certainly earned his three championship rings.
Since joining the Warriors in 2012 following a successful career at Michigan State, where he earned Big Ten Player of the Year honors that same year in addition to being named to the conference's All-Defensive Team, Green has been a five-time NBA All-Defensive selection (three First Team, two Second Team) and was named the 2016-2017 Defensive Player of the Year. He led the league in steals that season, averaging two per game, and also recorded 1.4 blocks per night.
What makes Green so special on the defensive end is that he can guard all five positions, which most wouldn't see possible from a player who stands just 6'6″. But the three-time All-Star will get down in the paint and body up with the biggest centers in the league and can also hit the perimeter to match up with point guards, which could be one of the reasons why Green said what he said this week.
Draymond Green says he's the best defender in NBA history
So what exactly did Draymond Green say? Was it one of those roundabout comments that could be misconstrued in some way? Absolutely not.
On Tuesday's episode of the Dubs Talk podcast, Green just simply came out and said that he truly believes he's the greatest defender in NBA history (h/t NBC Sports).
"I think I'm the best defender to ever play this game. 100 percent. That's my opinion.

"I also think I view the game a lot differently than most people view the game because I think I just see it from a different perspective. I think when you look at the things that make a good defender…reaction time, toughness, being able to see the picture long before it develops, and most importantly, in order to finish a defensive possession, you got to rebound, and I think I rebound well.

"When I look at all the facets that make up the defensive side of the ball, I think I'm great in every facet that makes up that side of the ball."

Draymond Green
Not really mincing words, is he? As far as the rebounding thing goes, Green is certainly good enough in that aspect but he's far from elite as he's averaged 6.9 rebounds over the course of his nine-year career with the Warriors.
Green went on to say that he'd put himself "up against anyone" as far as being the best defender in NBA history goes and plenty of folks on Twitter aren't having any issue coming up with names.
Twitter is having a field day with the comments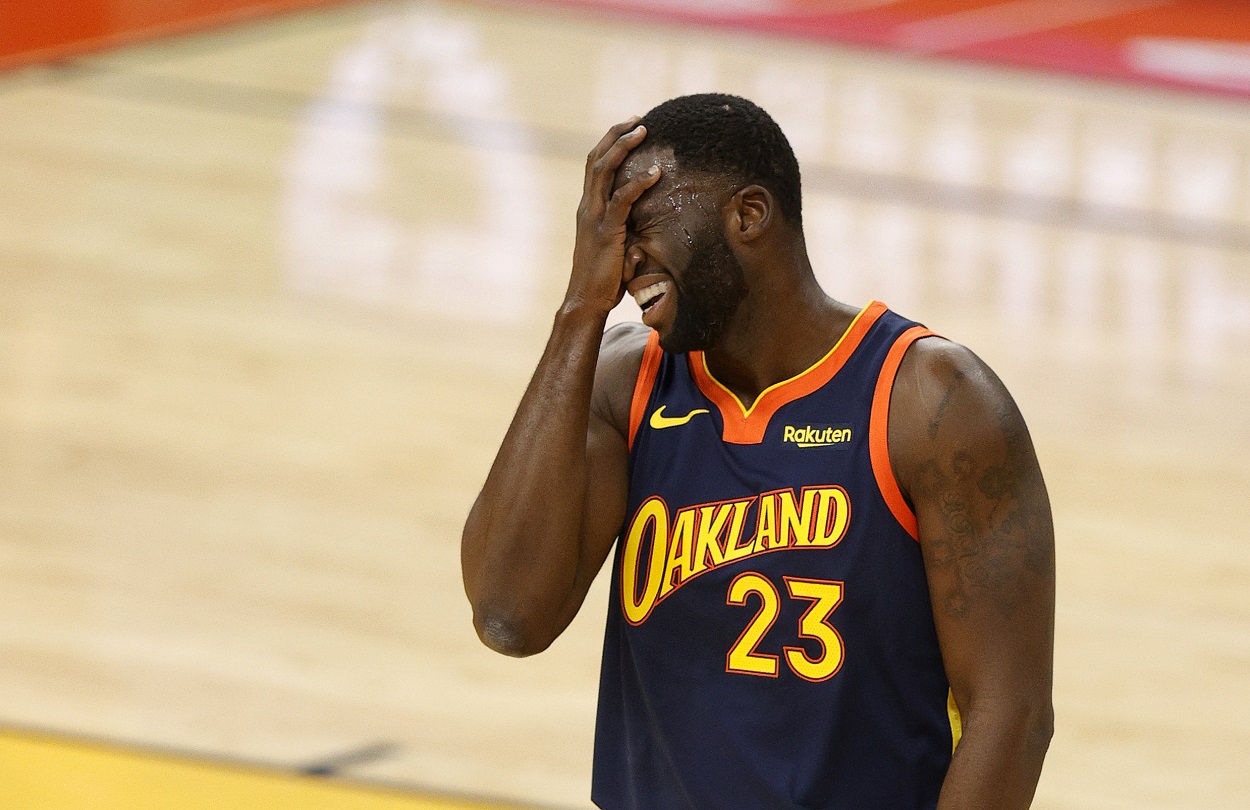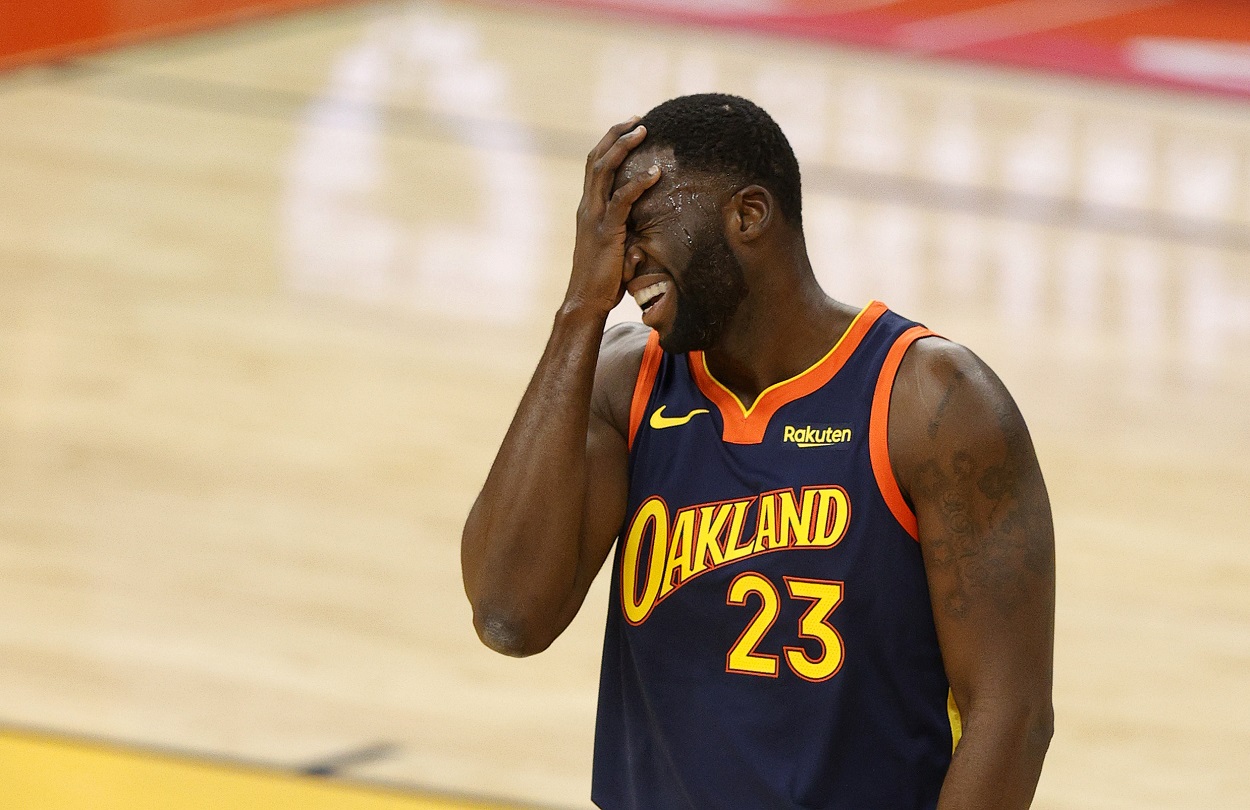 As it happens when any big-name athlete says just about anything, Twitter responded to Draymond Green's comments just as one would expect. Numerous Hall of Famers were thrown out there as being better defenders, such as Bill Russell, Hakeem Olajuwon, Dennis Rodman, Ben Wallace, Tim Duncan, Gary Payton, Kevin Garnett, Scottie Pippen, John Stockton, and Michael Jordan, among plenty of others. And, no, that's not a ranking of any kind on our end…just a few examples.
Here's a few of our favorite responses that have been posted thus far.
Trust us, there's plenty more out there just like these.
There's certainly no denying that Draymond Green is an elite defender. But the best ever? Yeah, not so much. In time, he could certainly move up the list, which could even happen this year as he's once again put himself in a great position to win NBA Defensive Player of the Year. But at this point in time, he's really not even close.
Stats courtesy of Basketball Reference