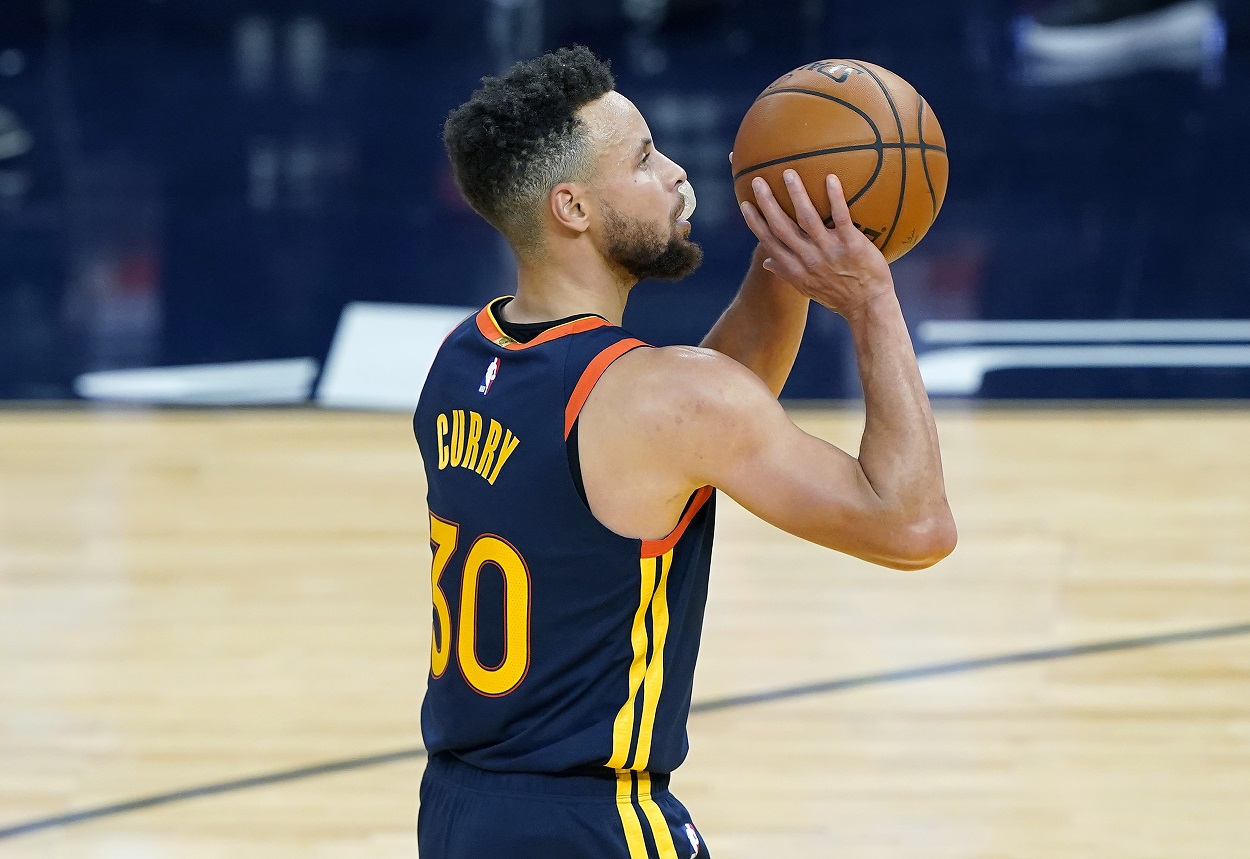 Stephen Curry Is Approaching a Huge Milestone for the Golden State Warriors
Golden State Warriors star Stephen Curry is on the cusp of a major franchise milestone.
Golden State Warriors superstar Stephen Curry has already accumulated a resume worthy of the Hall of Fame. The second-generation star, who turns 33 on March 14, is a two-time NBA MVP, a three-time NBA champion, a seven-time All-Star, a six-time All-NBA selection (three First Team, two Second Team, one Third Team), and a member of the highly-exclusive 50-40-90 club.
However, despite all of his accomplishments in a Warriors uniform, Curry is not the franchise's all-time leading scorer, although that's going to change very soon.
Stephen Curry already owns a number of Warriors records
While Stephen Curry may not be the franchise's all-time leading scorer just yet, he does already own a number of Warriors records. Including Golden State's Sunday night loss to the LA Lakers, Curry unsurprisingly owns the franchise record for 3-pointers made with 2,659 and attempts with 6,136.
Curry also owns the franchise record for free-throw percentage. After hitting four of five from the charity stripe on Sunday night, he's now hit 2,740 of 3,019 free throws, which is good for 90.8%.
But not every record the two-time MVP owns is a good one as he's also the Warriors' all-time leader in turnovers with 2,286.
Stephen Curry will soon pass Wilt Chamberlain as the Warriors' all-time leading scorer
As the Warriors were blown out by the Lakers on Sunday night, Stephen Curry scored just 16 points as he played only 26 minutes. With those 16 points, Curry has now scored 17,423 regular-season points in his career.
Wilt Chamberlain is currently the Warriors' all-time leading scorer with 17,783 points. So if Curry can maintain his 29.5-point average moving forward, he would pass Wilt on April 1 when Golden State visits Miami to face Jimmy Butler and the Heat, assuming he plays every game up to that point anyway.
Not to take anything away from what Curry is about to accomplish, Chamberlain's total will always be more impressive as he reached his total in 429 games with the Warriors over five and a half seasons. Curry is in his 12th season with Golden State and has played 733 games with the franchise. And he'll never touch Wilt's per-game average as Chamberlain averaged 41.5 points per game during his tenure with the club.
Again, that's not a knock on Stephen Curry as he's truly an amazing scorer and should be extremely proud of what he's about to accomplish. Wilt was just that dominant back in the day.
He's also inching closer to Ray Allen's all-time 3-point record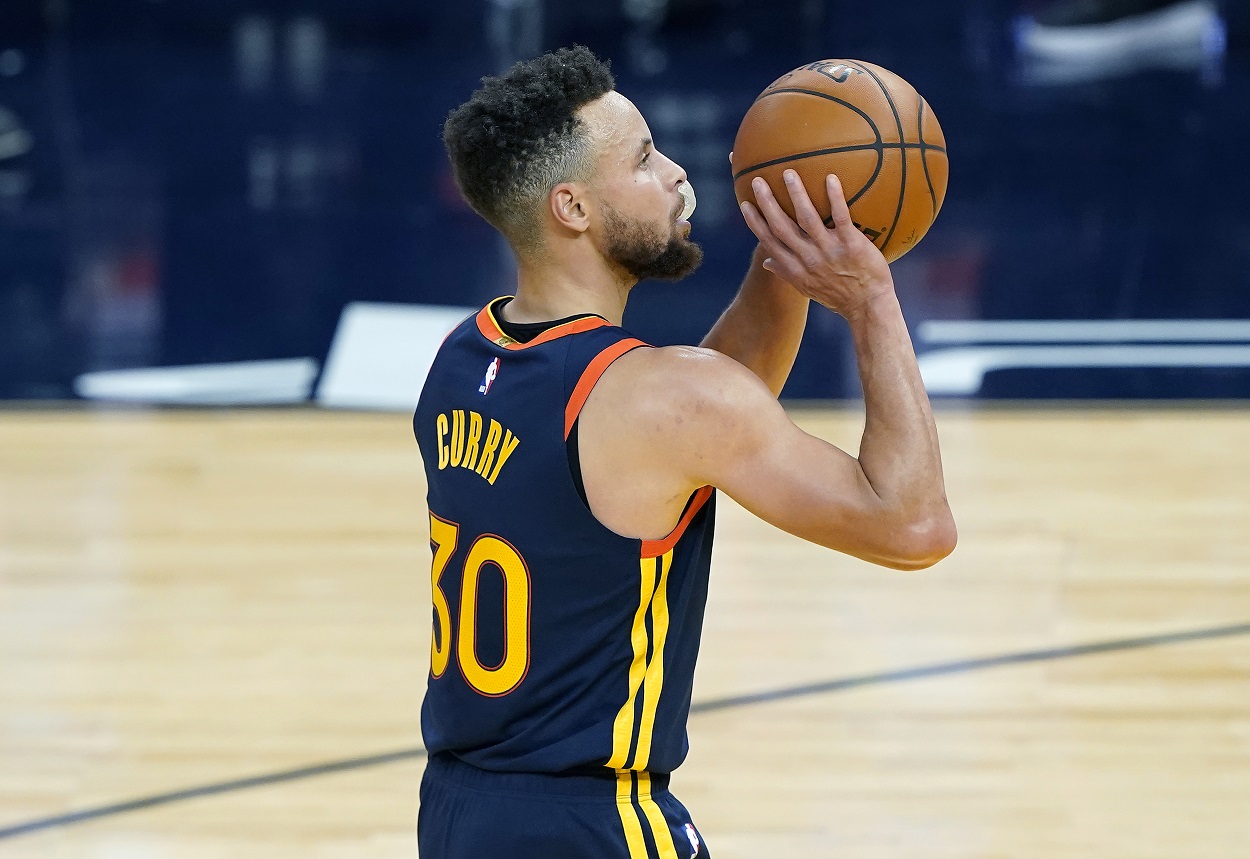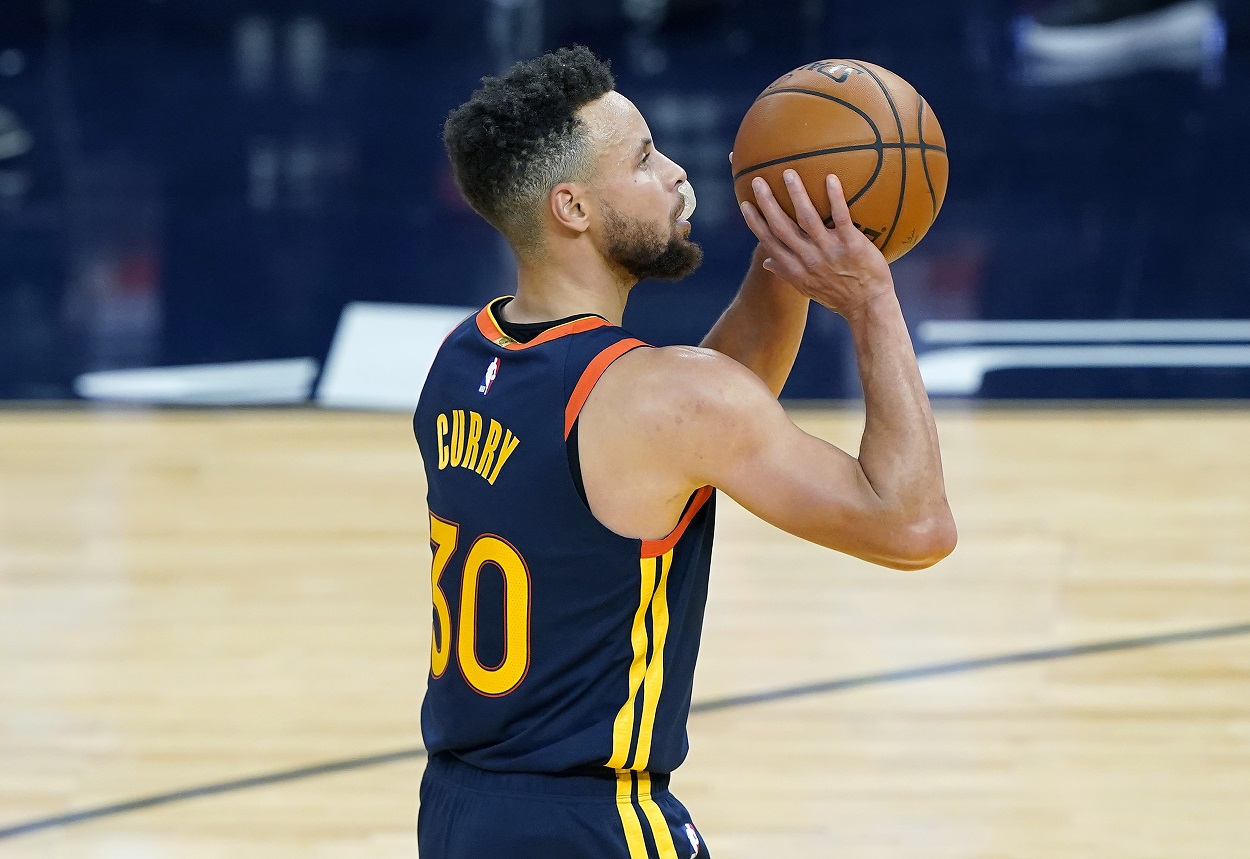 As it's only a matter of time before Stephen Curry becomes the Warriors' all-time leading scorer, it's also inevitable (again, assuming he stays healthy) that he'll become the NBA's all-time leader in 3-pointers made.
Following Sunday night's game, Curry now sits 314 behind Ray Allen, who ended his incredible career with 2,973. Steph won't be catching Allen this year but he should set that record sometime during the 2021-2022 season.
Stats courtesy of Basketball Reference