An Unexpected Warriors Sharpshooter Has Emerged as the Newest Splash Brother Alongside Stephen Curry
The Golden State Warriors look like NBA title contenders again after an impressive 21-4 start, and Stephen Curry is the biggest reason why. The two-time league MVP looks to be on his way to a third, but an unexpected name is bringing Golden State to another level thanks to a renewed shooting touch.
Andrew Wiggins — that's right, Andrew Wiggins — is on his way to the best shooting season of his career. His recently unearthed jumper could be the key for the Warriors' chances of getting back to the NBA Finals this year.
Andrew Wiggins is looking like Stephen Curry from 3-point land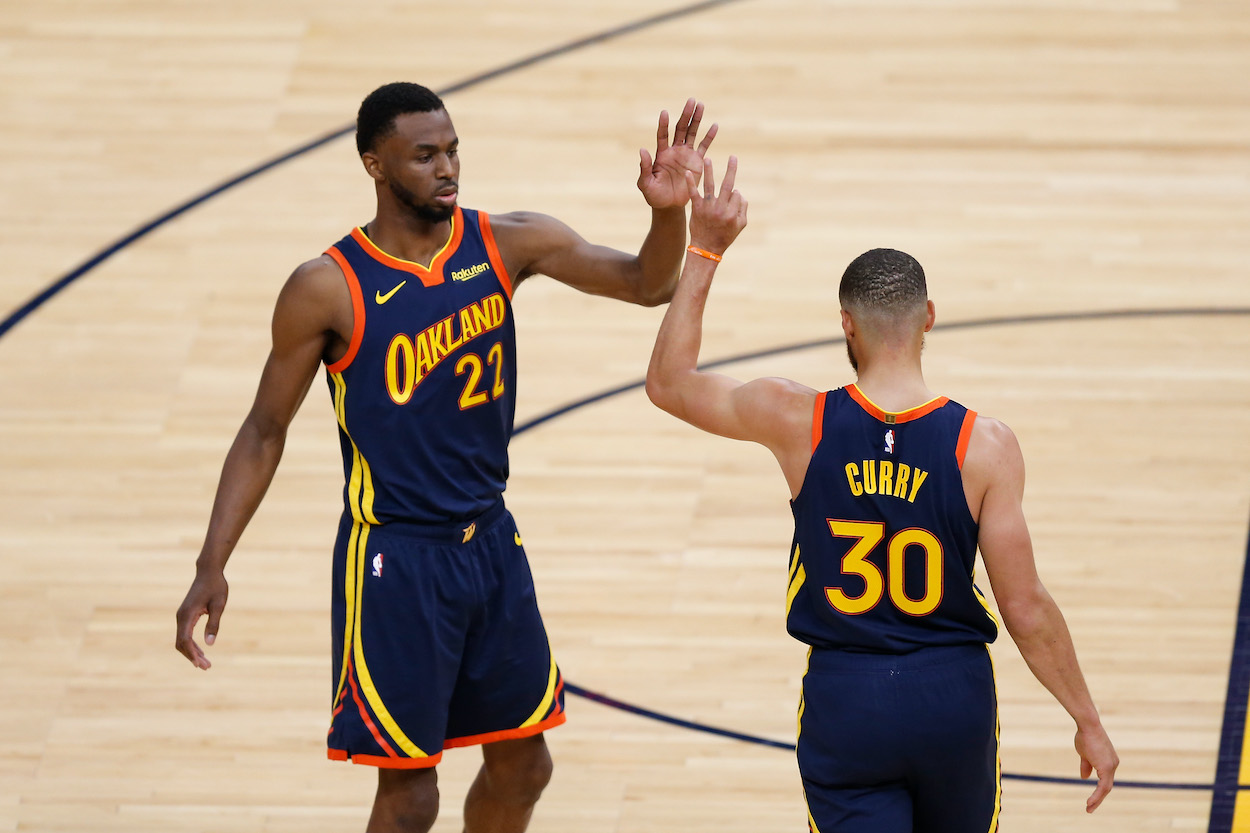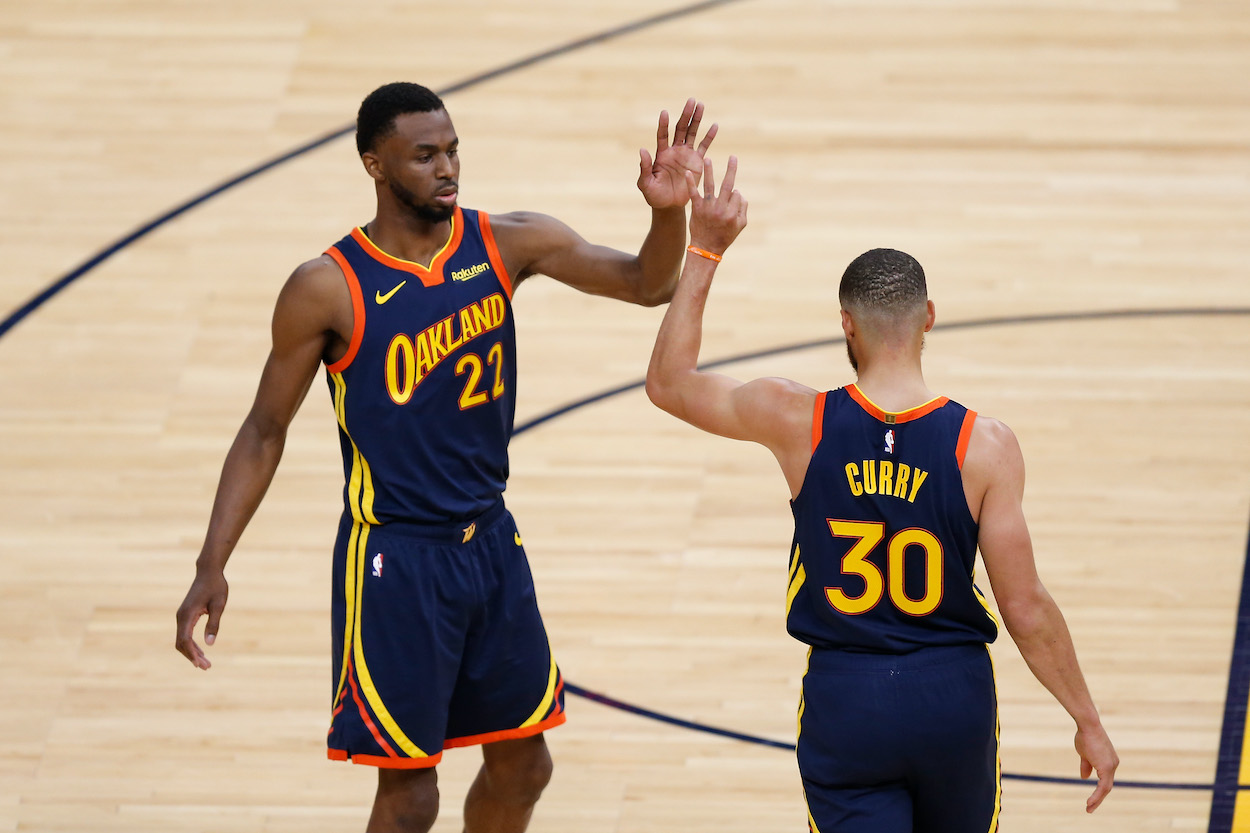 Curry and Klay Thompson have been the leaders of Golden State's shooting prowess over the last few seasons, while Wiggins was always the slasher who could take smaller defenders off the dribble. Wiggins has always been a supreme offensive talent, but he's never been more than a mediocre 3-point shooter.
Until now.
Through 25 games this season, Wiggins is shooting 41.5% from beyond the arc, which is just ahead of Curry for the second-best percentage on the team behind Otto Porter Jr. The 26-year-old has only shot better than 36% once in his career, so his start to the season has been a revelation for the Warriors.
Wiggins is also shooting a career-high 48.7% from the field. He's been picking his spots more carefully and not hesitating to catch and shoot as he has in years past.
"The biggest thing I'm seeing from Andrew is that he's just catching and shooting," Kerr said recently, per NBC Sports. "He's always been a pretty good 3-point shooter, but maybe more a little bit off the dribble. And the thing is, he's gotten better with us when he's open. He's just catching and shooting."
Wiggins takes his place as the newest Splash Brother
On Monday night against the Orlando Magic, Wiggins officially proved his improved shooting isn't a fluke.
The talented forward went off for 28 points on 9-of-17 from the floor and 8-of-10 from deep. His eight threes in the game marked a career-high.
Wiggins has now made 15 of his last 25 3-point attempts, and the Warriors continue to roll in large part due to his hot shooting from deep. With Thompson still out of the lineup, Wiggins has taken his place as the second Splash Brother alongside Curry.
Who would've thought?
The Warriors are back to their dominant selves
Wiggins has been a valuable piece of the Warriors puzzle over the last few years, but his below-average outside shot was holding him back from becoming a star in Golden State. Well, that one weakness is now one of his biggest strengths, and Golden State is the most dominant team in the NBA because of it.
Through 25 games, the Warriors lead the NBA with a 12.9 net rating. They sit atop the Western Conference standings and will only get stronger as the season progresses. Thompson is set to make his long-awaited return to the court in the next few weeks, and with Wiggins turning into a feared 3-point shooter himself, this offense will be the most unguardable group in the league.
If Wiggins can continue his hot shooting, Golden State should be the favorite to lift the Larry O'Brien Trophy next summer.
All stats courtesy of Basketball Reference.
Like Sportscasting on Facebook. Follow us on Twitter @sportscasting19.