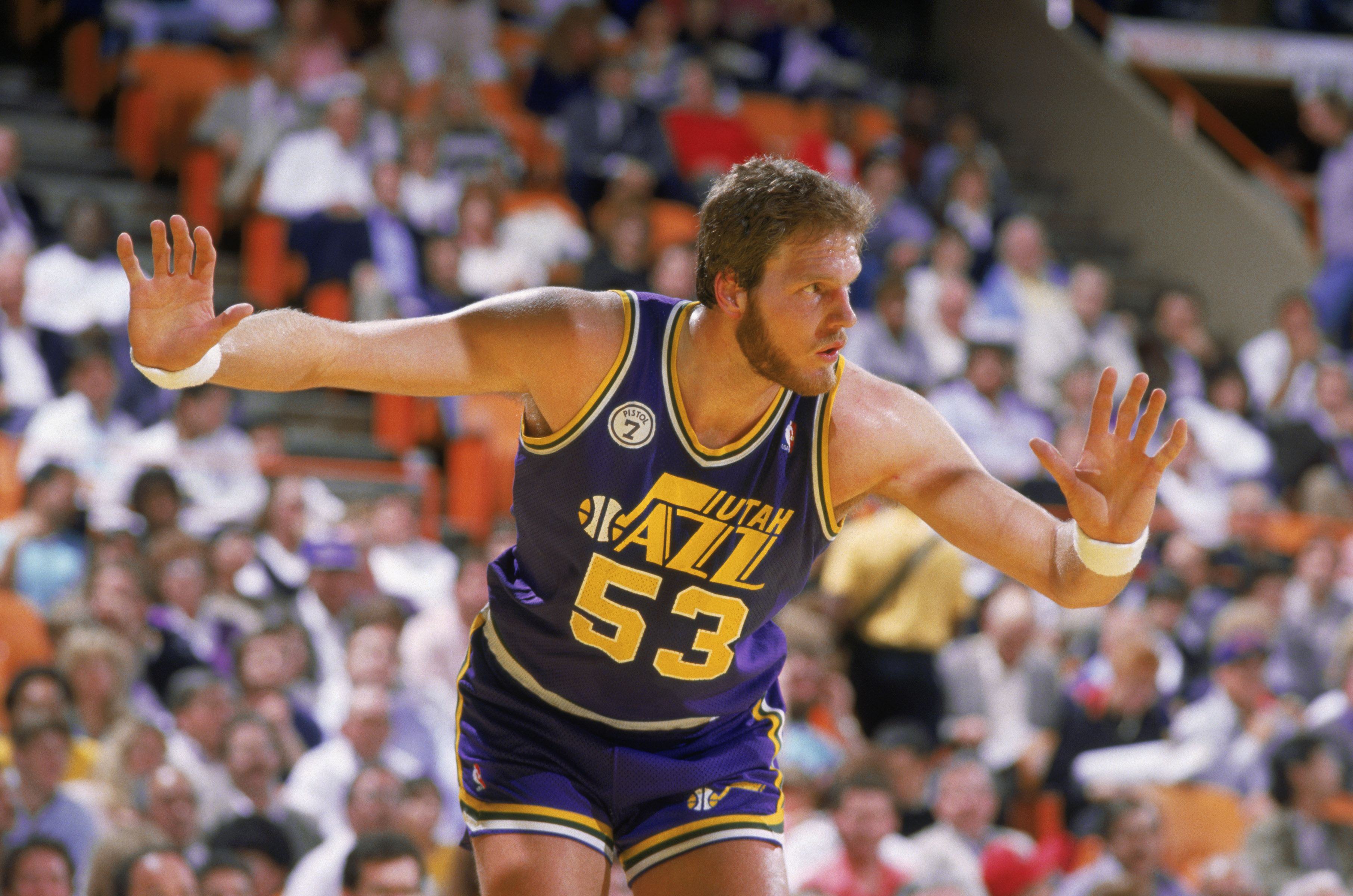 Utah Jazz Receive Devastating News Ahead of Their Playoff Meeting With the Grizzlies
The Utah Jazz received some tough news Saturday before their playoff meeting with the Memphis Grizzlies.
The Utah Jazz battled back to tie their playoff series with the Memphis Grizzlies after All-Star Donovan Mitchell sat out Game 1. The team enters Saturday's Game 3 tied at a game apiece but will be on the road and playing with a heavy heart. The Jazz received word of the shocking death of former great Mark Eaton, who was found lying in the middle of the road Friday night.
Mark Eaton was one of the game's best defensive players for the Utah Jazz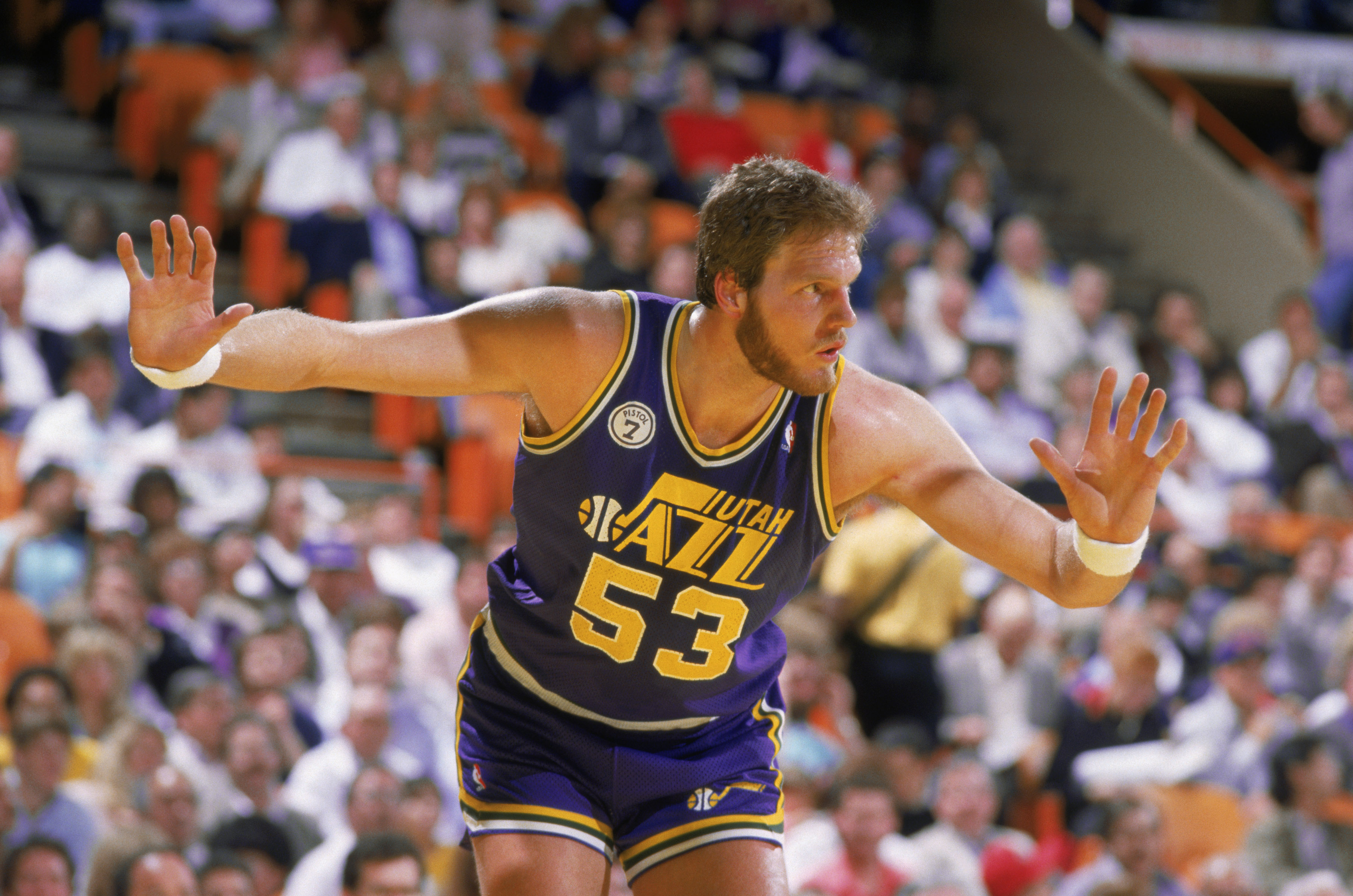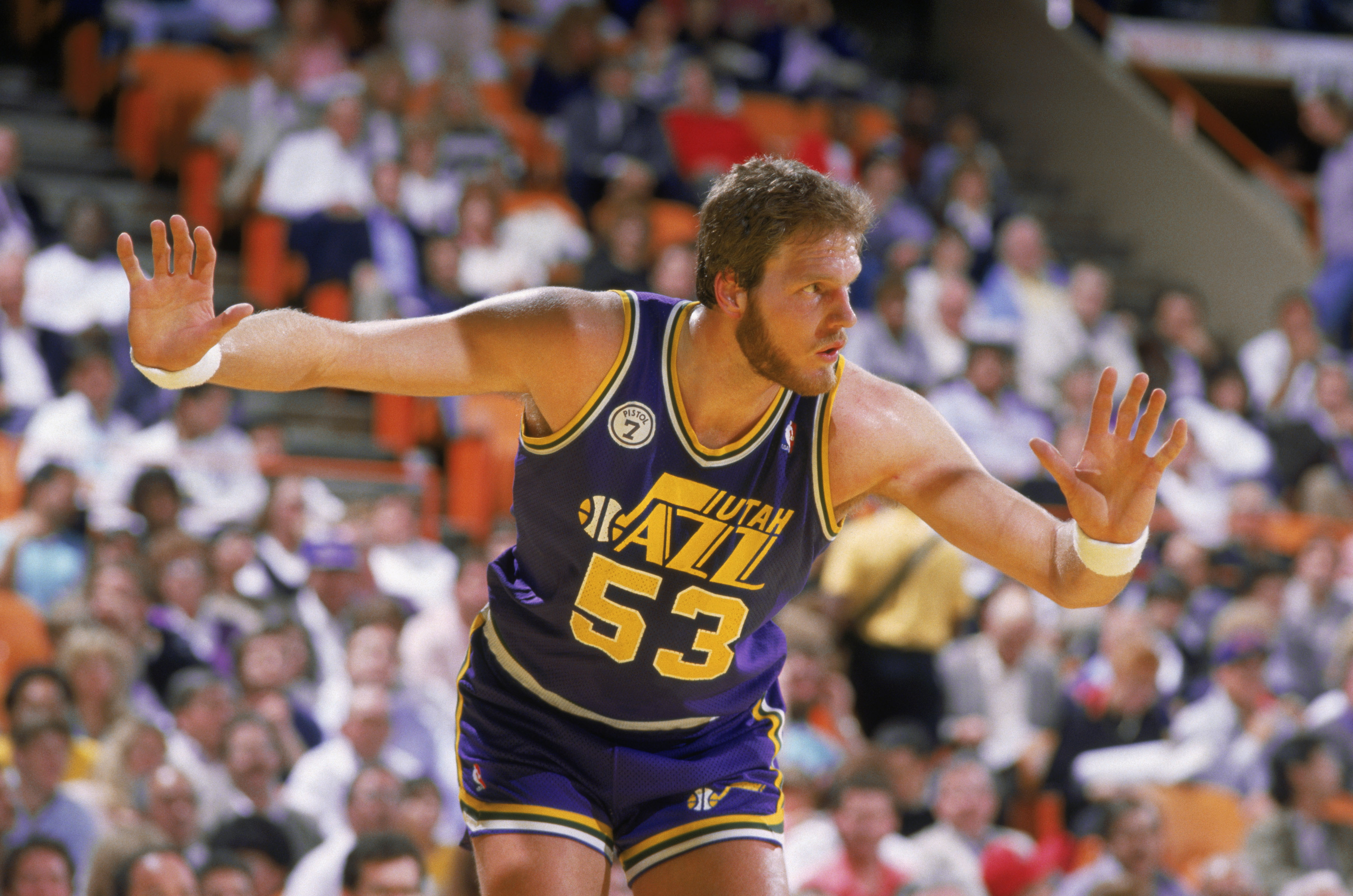 Eaton played his college ball at UCLA. The 7-foot-4 center was a fourth-round pick of the Jazz in the 1982 NBA draft. Never known as a scorer, Eaton made his living on the defensive side of the ball. In his second year in the NBA, he led the league with 4.3 blocks per game. Four times in his career, he led the league in that category.
Eaton was a defensive force in the middle. His career average of 3.51 blocks per game remains the best in league history. He was named the NBA's Defensive Player of the Year during the 1984-85 and 1988-89 seasons. He was named an All-Defensive team selection in five seasons.
For a big man, he was as durable as they come. He played 338 consecutive games. He made his lone NBA All-Star appearance during the 1988-89 season when he averaged 6.2 points, 10.3 rebounds, and 3.8 blocks per game. Eaton finished his career with averages of six points, 7.9 rebounds, and 3.5 blocks per game.
Eaton died after a bicycle crash at age 64
On Saturday, the Jazz announced Eaton died at a hospital after apparently crashing his bike in Summit County, Utah. Police said Eaton was found lying in the road before being transported to a local hospital, where he later died.
"The Utah Jazz are profoundly saddened at the unexpected passing of Mark Eaton, who was an enduring figure in our franchise history and had a significant impact in the community after his basketball career," the Jazz said in a statement, according to NBA.com. "Mark played his entire 11-year NBA career with the Jazz, and his number was retired as an NBA All-Star and two-time NBA Defensive Player of the Year.
"His presence continued around the organization as a friend and ambassador while giving back as a businessman and volunteer to his adopted hometown in Utah. We extend our deepest condolences to his wife Teri and their extended family. Mark will be greatly missed by all of us with the Jazz."
The Jazz retired Eaton's No. 53 jersey during the 1995-96 season.
Eaton was a mentor to Utah Jazz center Rudy Gobert
Eaton still holds the record for most blocks in a season. He swatted away 456 shots during the 1984-85 campaign. During a 2019 interview, he said he couldn't believe his record still stood with all the quality centers who have played the game.
"It kind of astounds me," Eaton said then. "I always thought there would be someone that came along and knock me off the block. It's remarkable. I don't think about it a whole lot, but sometimes I look at all the great centers that have come along and nobody has come close to breaking that record. It's kind of crazy."
Eaton has played a big role in mentoring Jazz center Rudy Gobert. Gobert is widely known as one of the greatest defensive stars in the NBA today. "I will text Rudy on occasion and tell him your job is to guard the entire team," Eaton said in 2019. 'The paint is your house. Don't let anybody in there. I love watching him. He's so exciting."
Gobert was crushed when he heard the news of Eaton's death. "To my great mentor and friend @markeaton7ft4, one of kind and an amazing human being, I'm grateful for your presence in my life over the years," Gobert wrote via Twitter. "Gonna miss our conversations. But I know you'll be watching."
Stats courtesy of Basketball Reference.