Vin Scully Was the GOAT of Baseball Broadcasters but Still Gives Red Sox Fans Nightmares
When it comes to baseball announcers, put former Los Angeles Dodgers broadcaster Vin Scully right at the top. Scully, the voice of baseball, died Tuesday night. He was 94.
Scully called Dodgers games in LA and Brooklyn for 67 years. He also was in the booth for World Series games, a painful reminder for Boston Red Sox fans.
Vin Scully called the 1986 World Series between the Boston Red Sox and the New York Mets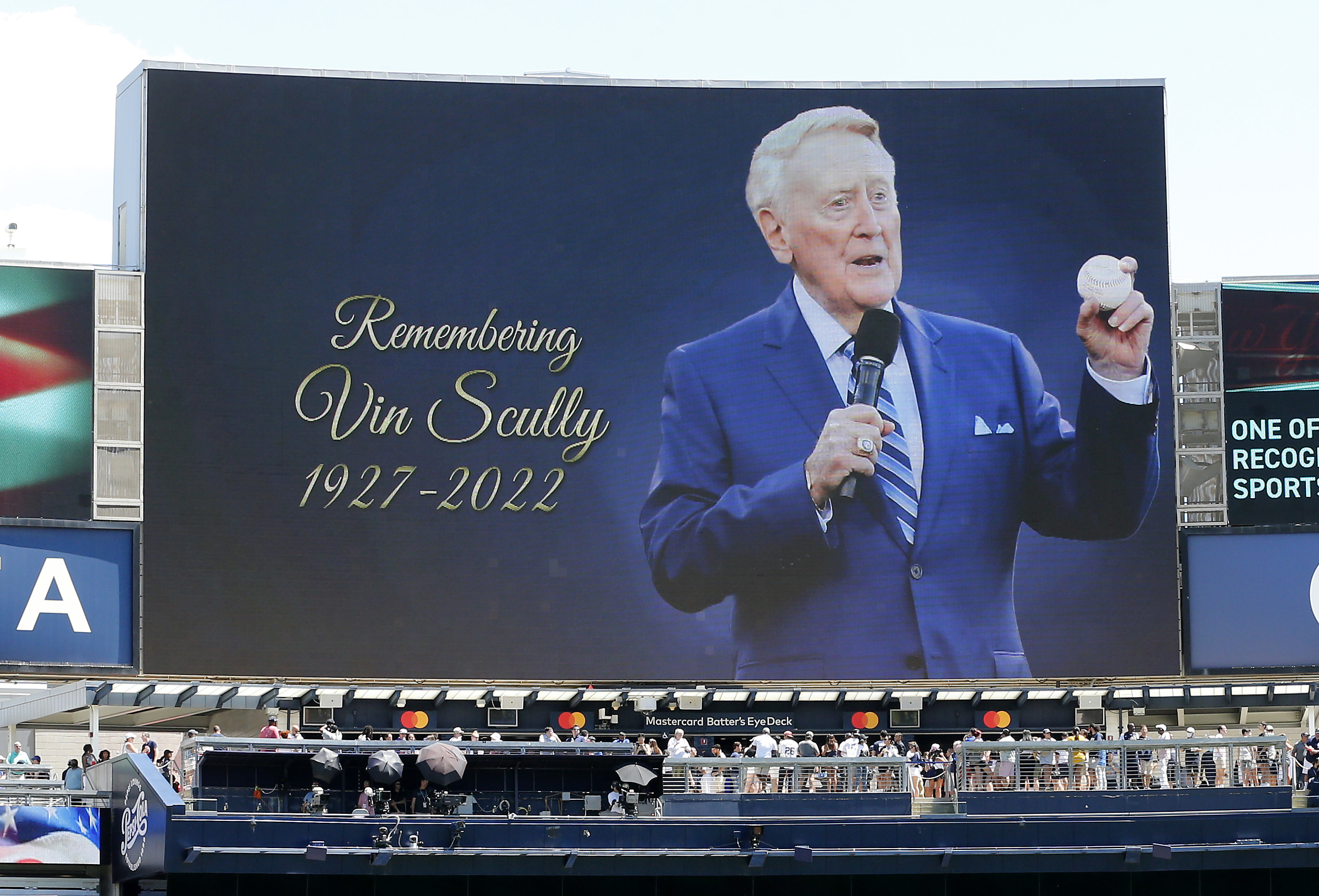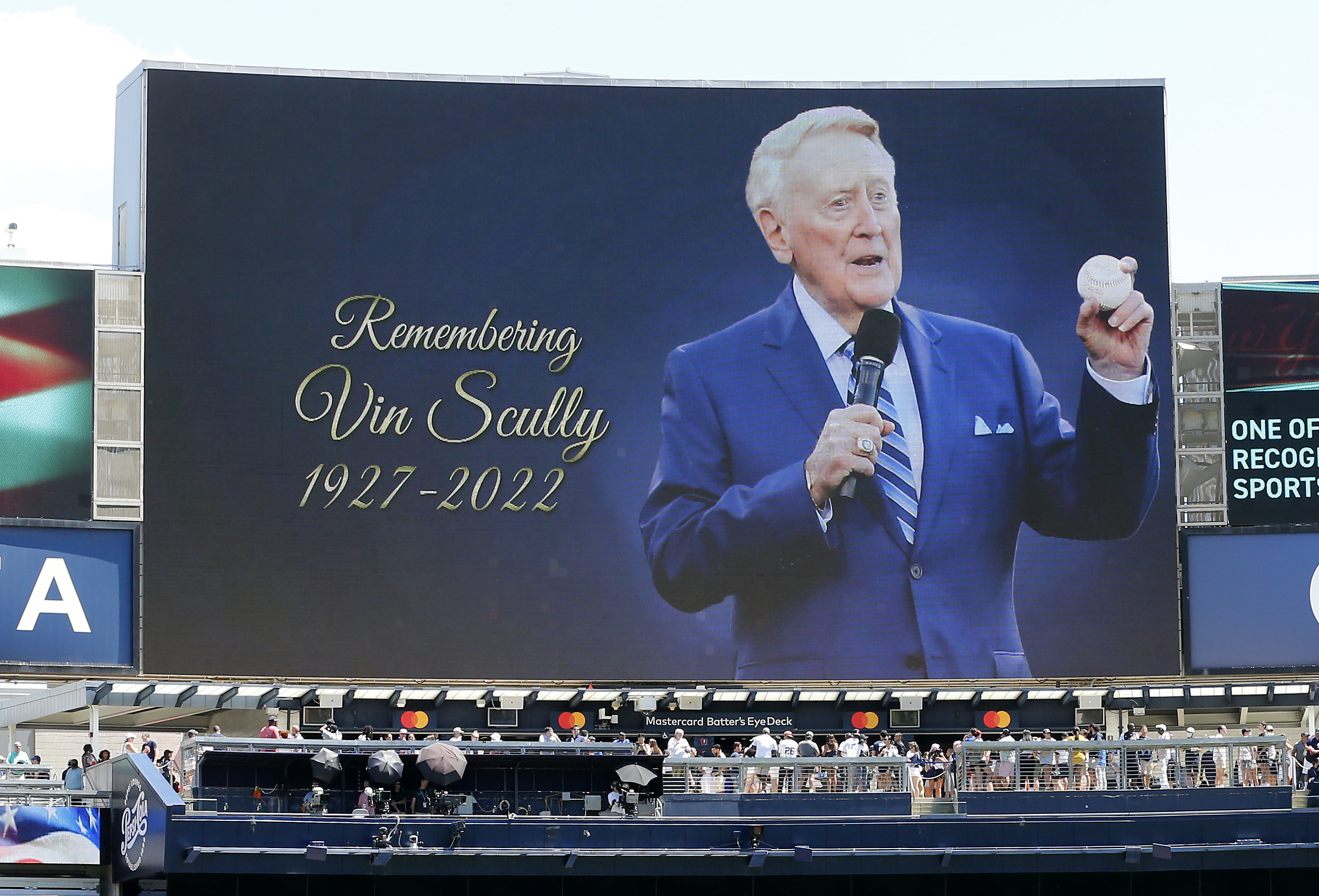 The beginning of the end for the 1986 Red Sox was when Scully uttered, "A little roller up along first…" in the 10th inning of Game 6. For Red Sox fans, it's always been the Bill Buckner Game.
The Sox were three outs from winning the World Series, and they had a two-run cushion. Leading 5-3 in the bottom of the 10th inning, the Sox retired the first two Mets batters. A young Calvin Schiraldi then surrendered three straight hits as the Mets cut the deficit to 5-4.
With runners on first and third, veteran reliever Bob Stanley came in to face Mookie Wilson. Stanley threw a wild pitch on a 2-2 count that allowed Kevin Mitchell to come home with the tying run. Ray Knight advanced to second base. On the 10th pitch of the at-bat, Wilson hit that little roller up along first. The ball scooted between the legs of Buckner as Knight scored the winning run.
Scully had the call.
"Behind the bag, it gets through Buckner," Scully said. "Here comes Knight, and the Mets win it."
The Mets celebrated the win as if they actually won the World Series. That actually happened the following game after winning Game 7.
Scully also had a hand in more Red Sox fans' misery
Scully's name also triggers a memory many Red Sox fans would like to forget. In 2015, beloved Red Sox announcer Don Orsillo was inexplicably let go by NESN. Many fans were outraged over the move.
Orsillo wasn't unemployed long. The San Diego Padres scooped him up, and Padres fans have Scully to thank. Orsillo told the story during the Padres game against the Colorado Rockies.
"He told me to go to San Diego," Orsillo said. "After my experience in Boston had ended there, I had reached out to him because I needed advice. I was kind of at a crossroads personally in my career, not sure what to do.
"I had worked with one team in one city for 15 years, and he said, 'You need to go to San Diego, you'll love it there.' And he was one hundred percent right. One hundred percent."
Scully was the best at what he did. Even scarred Red Sox fans can agree on that.
Like Sportscasting on Facebook. Follow us on Twitter @sportscasting19 and subscribe to our YouTube channel.
RELATED: World Series Memories: 35 Years Ago, Bill Buckner Infamously Had a Ball Slip Through His Legs, Giving the Mets New Life Against the Red Sox