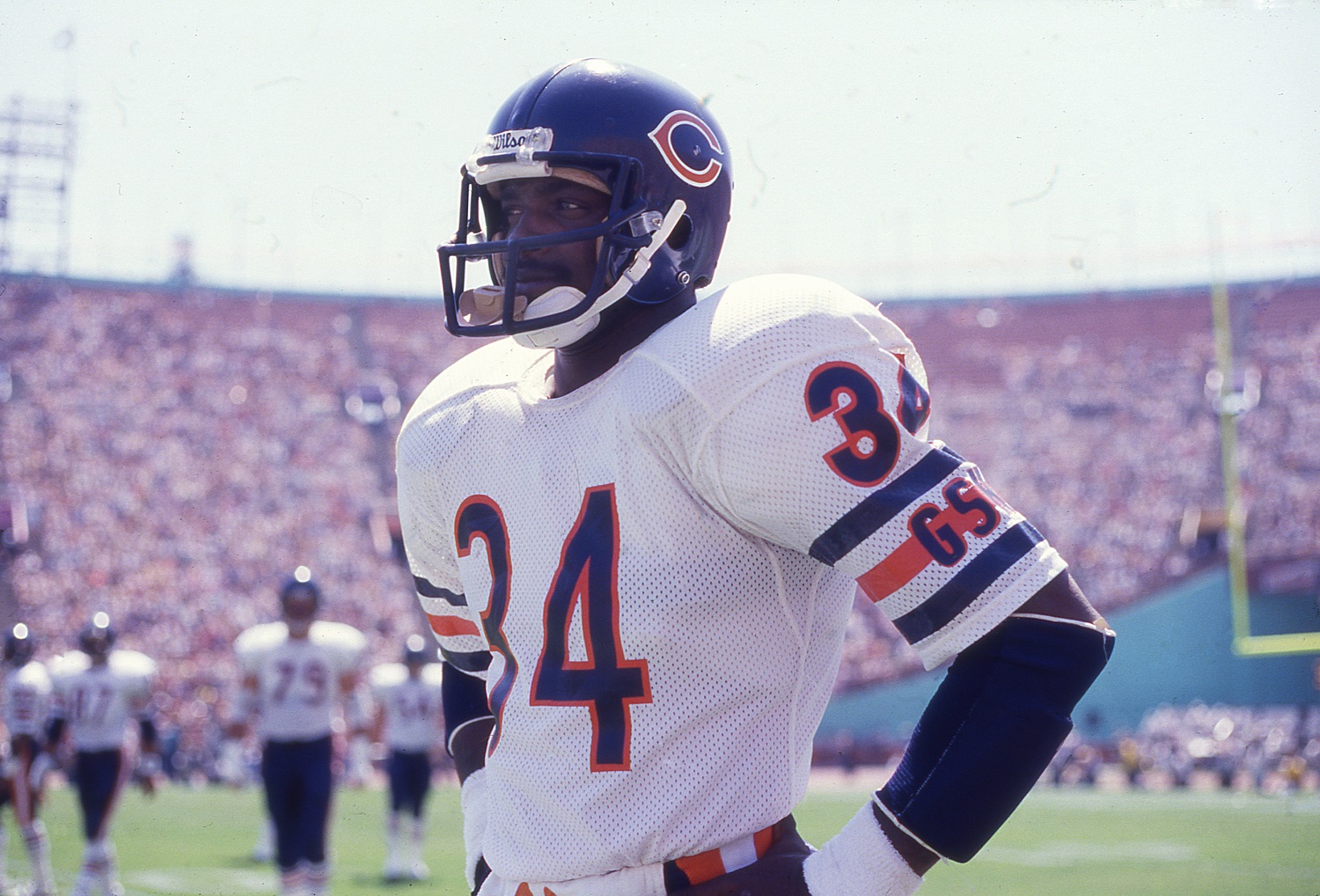 Walter Payton Had His Own 'Flu Game' and Broke an NFL Record Previously Held by O.J. Simpson
Long before Michael Jordan came to the Windy City, Chicago Bears running back Walter Payton had his own 'flu game' and broke an NFL record.
When discussing the most incredible games in Chicago sports history, many people go to the famous "Flu Game" from Michael Jordan in the 1997 NBA Finals against the Utah Jazz.
But two decades before, legendary Chicago Bears running back Walter Payton had a "Flu Game" of his own and broke an NFL record previously held by O.J. Simpson.
Walter Payton won NFL MVP in 1977
In his rookie campaign with the Chicago Bears in 1975, Walter Payton ran for just 679 yards, one of the lowest totals of his Hall of Fame career. The following year, he earned his first Pro Bowl selection, rushing for 1,390 yards and 13 touchdowns.
He was becoming one of the game's elite players and solidified his position as the league's premier running back in 1977, becoming (at the time) the youngest player to win NFL MVP.
Payton put up phenomenal numbers for the 9-5 Bears in 1977. He rushed for 1,852 yards and 14 touchdowns, both of which led the NFL, averaging 5.5 yards per carry and an incredible 132.3 yards per game on the ground. He also led all running backs in receiving yards with 339, which he did for four consecutive seasons from 1976-1979, and tacked on an additional two touchdowns, giving him 16 in total on the year.
"Sweetness" also had the best single-game performance of his career in 1977 and did so with a 101-degree fever and flu-like symptoms in his own version of the "Flu Game."
Walter Payton broke O.J. Simpson's single-game rushing record with a 101-degree fever and flu-like symptoms
On November 25, 1976, O.J. Simpson broke his own NFL single-game rushing record by running for 273 yards against the Detroit Lions on Thanksgiving Day. That record wouldn't even last a year.
On November 20, 1977, the Chicago Bears hosted the Minnesota Vikings in a crucial NFC Central matchup. Unfortunately, Walter Payton entered the game with a 101-degree fever and flu-like symptoms.
But being who he is (he missed just one game in his 13-year NFL career), Payton wasn't about to let that keep him out of a game with significant playoff implications. And then he simply went out and had the best game of his career.
Payton torched the Vikings' defense that day at Soldier Field, rushing for 275 yards and the Bears' lone touchdown on 40 carries, breaking Simpson's record by two yards, in a 10-7 Chicago victory.
It certainly doesn't get the attention that Michael Jordan's "Flu Game" does, but it's easily one of the most incredible performances in Chicago sports history. The Bears ended up tied with the Vikings atop the division at the end of the season and made their first postseason appearance in 14 years.
His record stood for nearly 23 years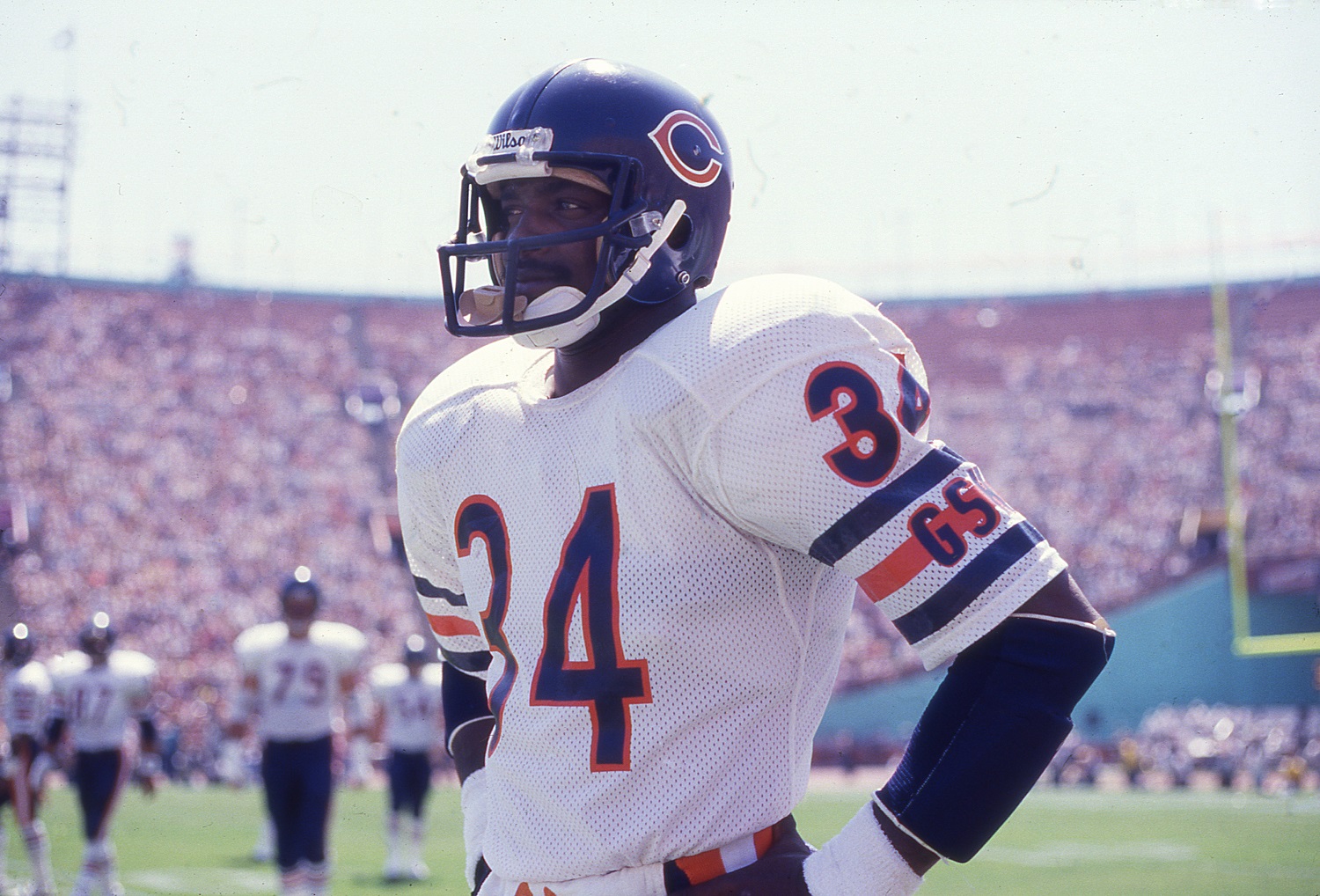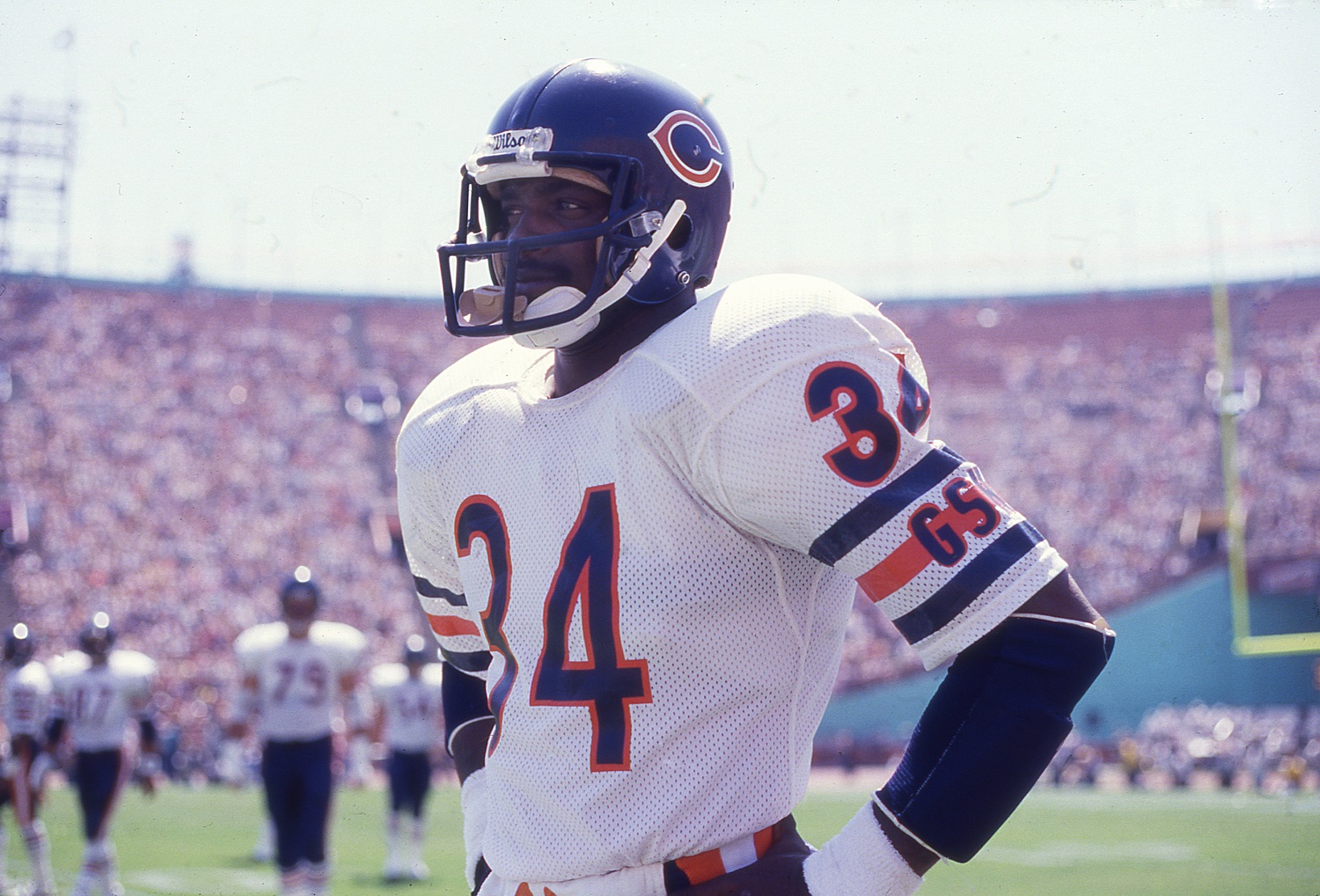 Walter Payton's single-game rushing record stood for close to 23 years until it was broken by the Cincinnati Bengals' Corey Dillon on October 22, 2000, who ran for 278 yards against the Denver Broncos. Adrian Peterson currently holds the record with his 296-yard performance in 2007 against the San Diego Chargers.
Have thoughts on this topic? Keep the conversation rolling in our comments section below.