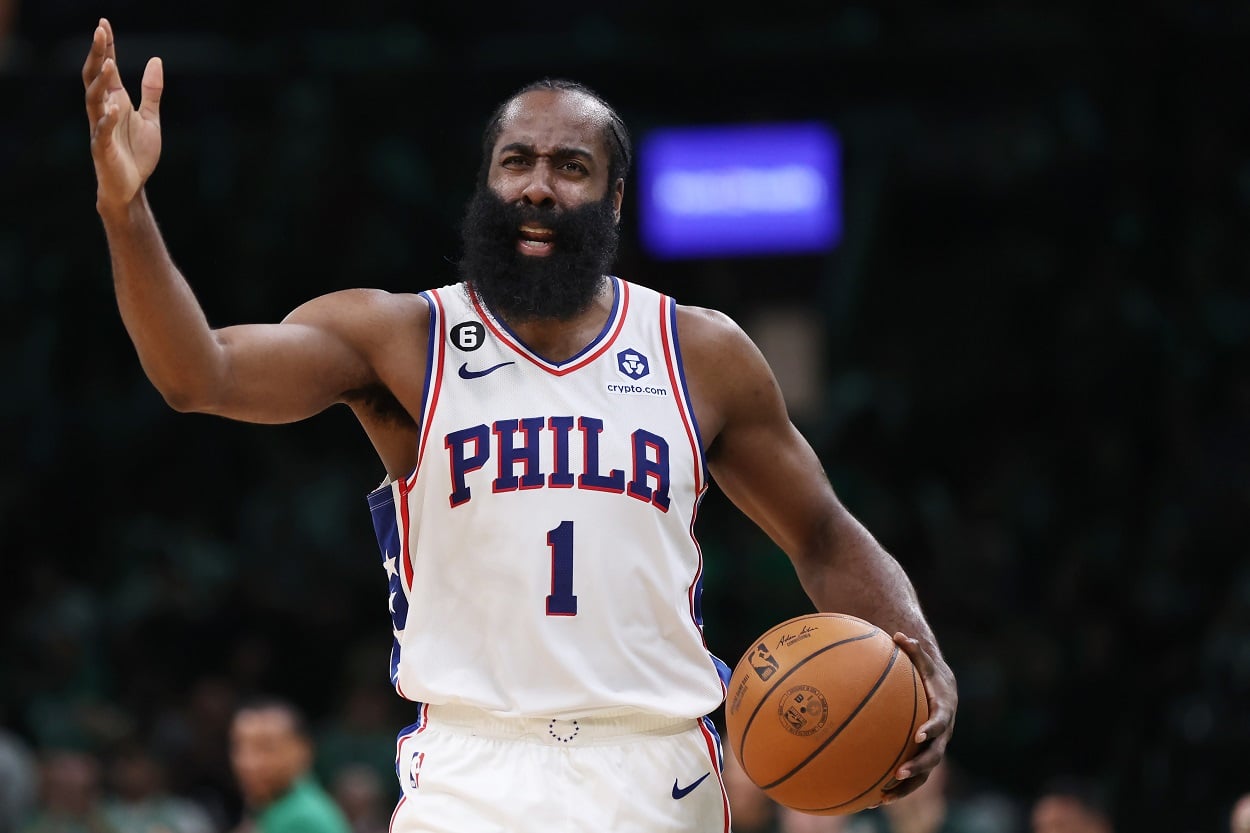 WATCH: James Harden Makes a Fool of Himself in the 76ers' Opening Night Loss to the Celtics
James Harden had a solid season opener for the 76ers but made a fool of himself on one play against the Celtics.
Overall, James Harden looked fantastic in the Philadelphia 76ers' season opener against the defending Eastern Conference champion Boston Celtics. And not just in a basketball sense, as the 10-time NBA All-Star clearly looked considerably slimmer than he has in recent years.
Also free from the hamstring injuries that limited him to just 21 games in a Philly uniform after coming over from the Brooklyn Nets, Harden put on a show in the TD Garden on Tuesday night. And he was quite efficient, shooting 9-for-14 from the floor, 5-for-9 from the 3-point line, and a perfect 12-for-12 from the foul line, tying Jayson Tatum and Jaylen Brown for a game-high 35 points.
However, there was one play with just over two and a half minutes remaining in the first half, in which Harden made himself look like an absolute fool.
It didn't start that way, however, as the 2018 NBA MVP put a move on Marcus Smart that put the reigning Defensive Player of the Year on the floor, which was impressive. But having a hot hand, Harden got cocky. He paused for a bit, gave a little shimmy, and then let this shot fly:
Yikes.
Of course, less than two minutes later, he did this:
Wide open? Barely makes contact with anything. Defenders draped all over him? No problem. Yeah, that's about right.
In the end, none of it really mattered, as Harden and the Sixers lost 126-117. I'm sure we'll have plenty more highlights — good and bad — from "The Beard" as the season rolls on.
Have thoughts on this topic? Keep the conversation rolling in our comments section below.