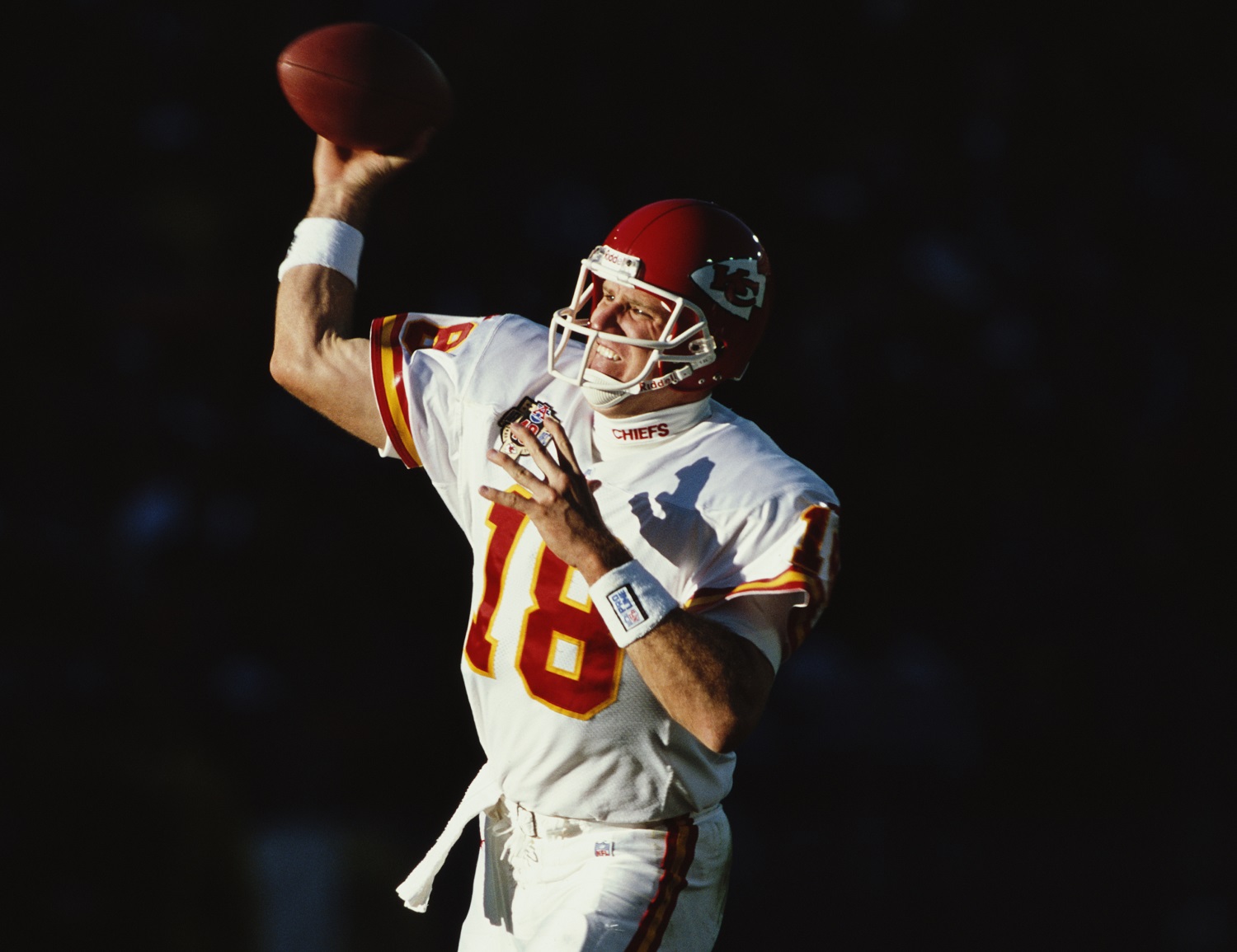 What Happened to Former Kansas City Chiefs Pro Bowl Quarterback Elvis Grbac?
A look at the career of former 49ers, Chiefs, and Ravens quarterback Elvis Grbac and where the one-time Pro Bowler is today.
Elvis Grbac will certainly never be seen as an all-time great NFL quarterback but he had himself a decent career and definitely has one of the coolest names in NFL history. Come on, the guy's name is Elvis.
In eight NFL seasons with the San Francisco 49ers, Kansas City Chiefs, and Baltimore Ravens, he won a Super Bowl, earned a trip to the Pro Bowl, set a few passing records, and left the game with a winning record as a starter.
So where is Elvis Grbac today?
Elvis Grbac was teammates with Desmond Howard in high school and at Michigan
Born in Cleveland, Ohio, in 1970, Elvis Grbac attended St. Joseph High School, where he played both basketball and football alongside Desmond Howard.
Grbac initially wanted to stay in his home state to play college football for Ohio State but changed his mind when the Buckeyes fired head coach Earle Bruce. He instead chose to join Howard at the University of Michigan and had a solid career with the Wolverines.
From 1989 to 1992, he threw for 6,460 yards and 71 touchdowns. He helped the Wolverines to the Rose Bowl in three of his four seasons and was obviously also the quarterback that helped Desmond Howard win the Heisman Trophy in 1991. Elvis Grbac left Michigan as the school's all-time leader in passing yards, passing touchdowns, pass completions, and pass attempts, all of which have since been broken.
He had a solid NFL career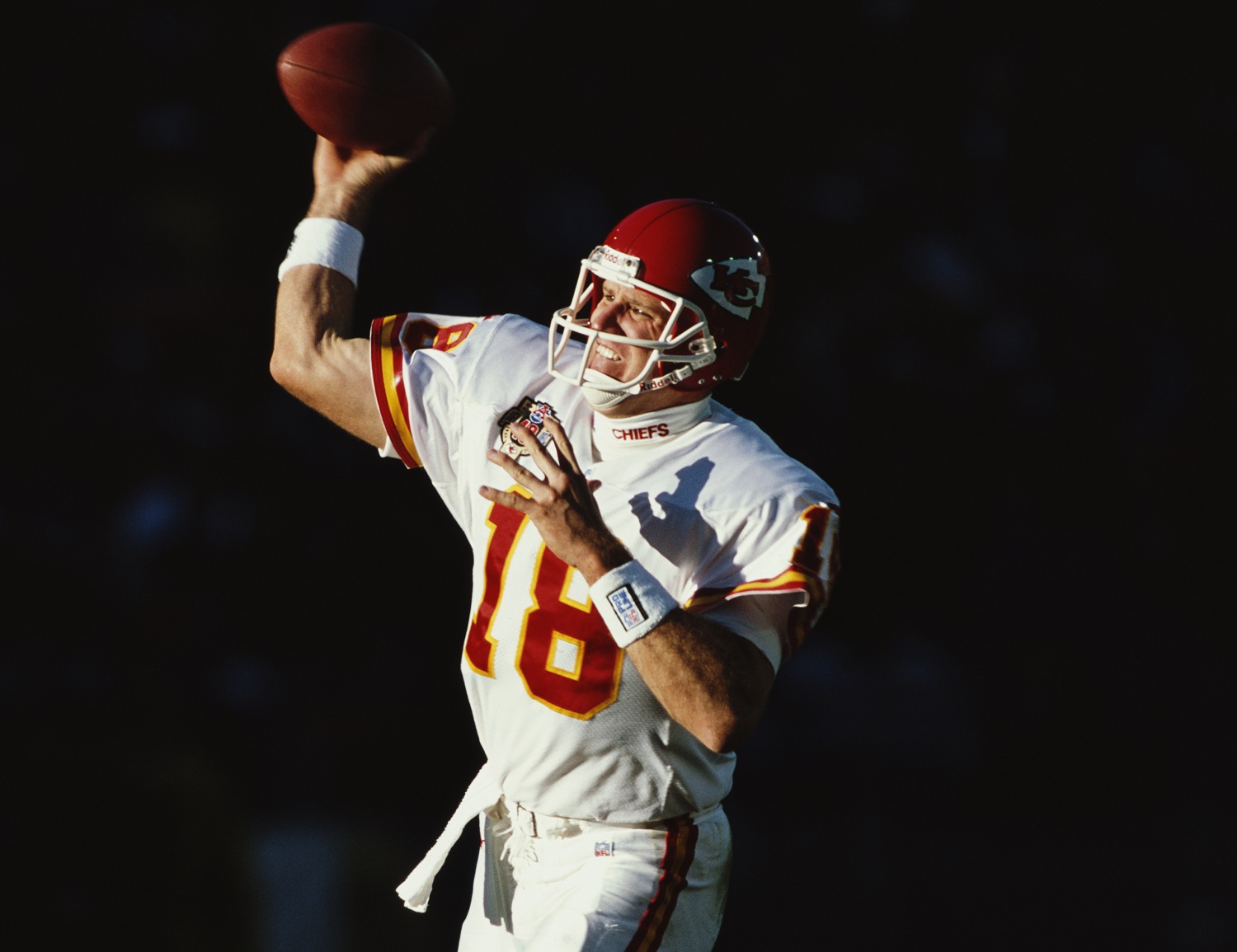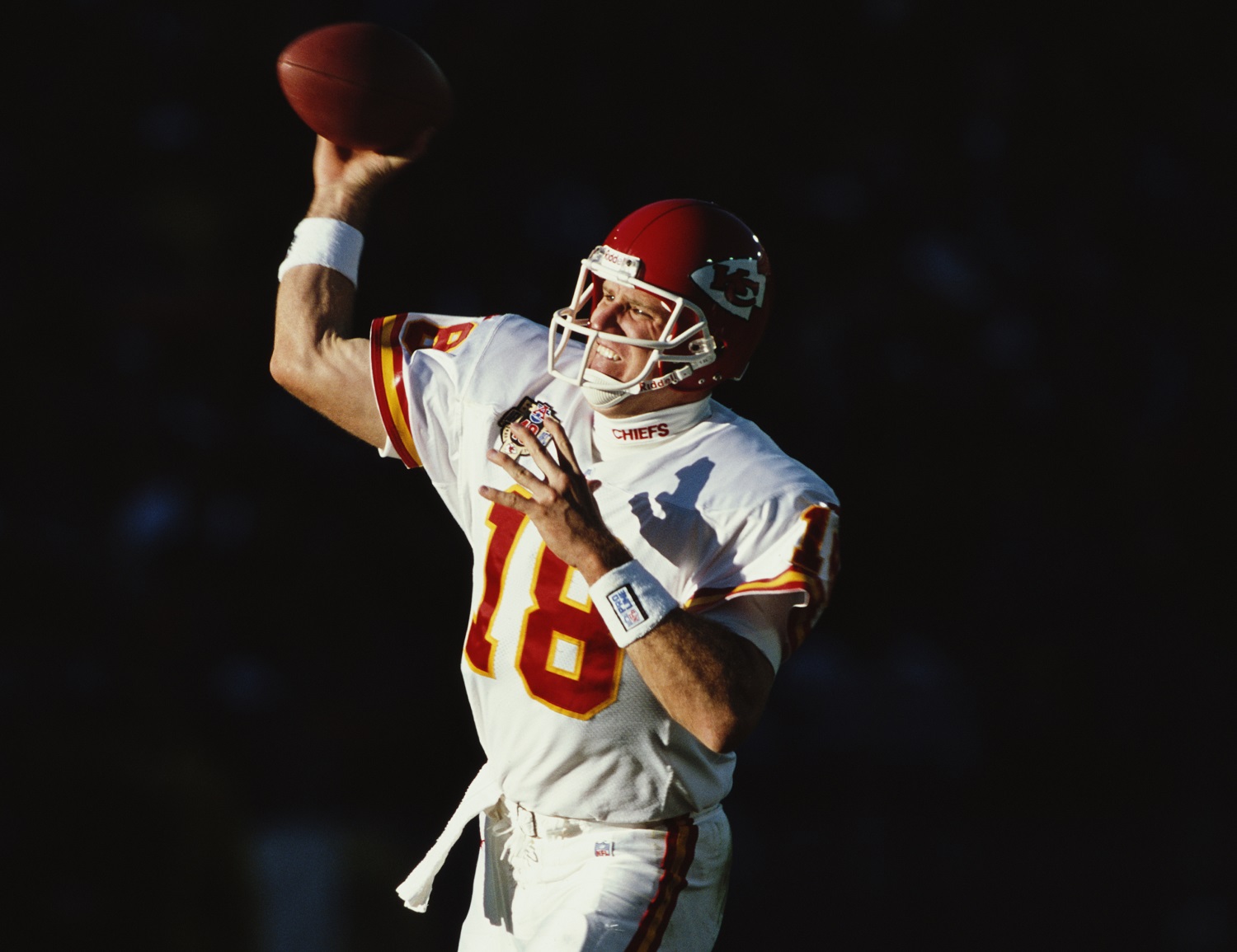 Elvis Grbac was taken in the eighth round of the 1993 NFL draft with the 219th overall pick by the San Francisco 49ers. As the Niners had Steve Young at quarterback, Grbac obviously didn't see a ton of playing time but he played well when he was called upon to perform. In three seasons in San Francisco, Grbac appeared in 42 games and posted a 6-3 record as a starter. He completed 66% of his passes and threw for 3,098 yards and 18 touchdowns. He earned a Super Bowl ring in 1995 when the 49ers defeated the San Diego Chargers.
Seeing the talent he possessed, the Kansas City Chiefs signed Elvis Grbac to be their starting quarterback ahead of the 1997 season. He started 10 games that season, going 8-2, and threw for 1,943 yards and 11 touchdowns. However, in the six games he was forced to miss due to injury, Rich Gannon stepped in and played quite well, which created a bit of a quarterback controversy. In the end, Grbac ultimately won the job and Gannon was later released.
Over the next three seasons, Grbac continued to play decent football, although the Chiefs couldn't duplicate their success from the 1997 season. In his final three years in Kansas City, Elvis Grbac was 18-19 as a starter but did earn a Pro Bowl selection following the 2000 season, his final year with the team, a season in which he threw for 4,169 yards and 28 touchdowns, both career highs. Grbac still holds a number of franchise passing records for the Chiefs, including the most passing yards in a single game (504).
Elvis Grbac played one final NFL season in 2001 with the Baltimore Ravens. He was 8-6 as a starter that year and threw for 3,033 yards and 15 touchdowns before being released for salary cap reasons. The Broncos showed some interest in signing him as a backup to fellow Michigan alum Brian Griese but Grbac chose to retire instead.
Elvis Grbac finished his NFL career with a 40-30 record as a starter and threw for 16,774 yards and 99 touchdowns.
Where is Elvis Grbac today?
After spending some time as a quarterbacks coach at St. Ignatius High School in his hometown of Cleveland, Elvis Grbac had a true homecoming in 2019 when he became the athletic director and head football coach at his alma mater, now called Villa Angela-St. Joseph (VASJ). Grbac led the Vikings to a 6-4 record in his first season on the sidelines.
Stats courtesy of Sports Reference