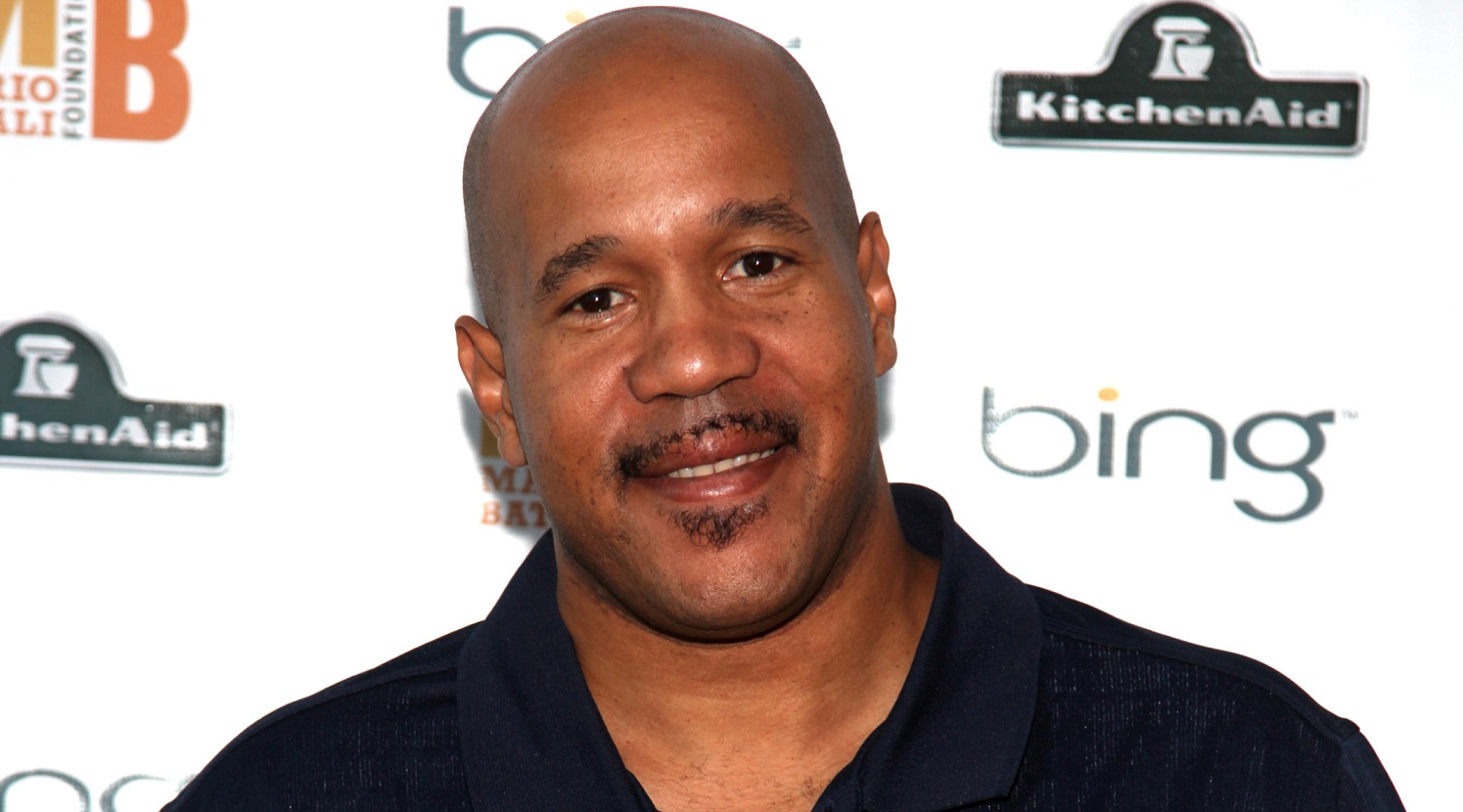 What Happened to Hank Gathers' Former Teammate Bo Kimble?
A look at the life and career of Bo Kimble and where the former star of Loyola Marymount, where he teamed with the late Hank Gathers, is now.
Playing alongside the late, great Hank Gathers, Bo Kimble was part of one of the most exciting NCAA basketball teams in history at Loyola Marymount in the late 1980s and early 1990s. While his NBA career was cut short due to injury, the former All-American did find some success in Europe before finishing his playing career in the CBA.
So where is Bo Kimble today?
Bo Kimble and Hank Gathers put Loyola Marymount basketball on the map
Bo Kimble and Hank Gathers were teammates for a long time. They played prep ball together at Dobbins Technical High School in Philadelphia, leading the team to a city title in 1985, and then enrolled at USC upon graduation. However, they played just one season for the Trojans, combining to average just over 20 points. Head coach Stan Morrison was fired following the 11-17 campaign and was replaced by George Raveling, who revoked their scholarships. They were forced to sit out a year after transferring to Loyola Marymount but once they returned to the court, Kimble and Gathers became the centerpieces for what turned out to be one of the most exciting teams of all time.
Bo Kimble and Hank Gathers thrived for the Lions under head coach Paul Westhead, who had implemented a fast-paced style of play that would later be the subject of an ESPN documentary aptly titled Guru of Go. Kimble averaged 22.2 points in 1987-1988, just below Gathers' 22.5, in helping Loyola Marymount to just its third NCAA Tournament appearance in history.
The following season, Kimble averaged 16.8 points per game as Gathers became the focal point of the offense, averaging 32.7 points per game. The Lions averaged 112.5 points per game in 1988-1989 and again made the NCAA Tournament, marking the first time the school made consecutive appearances in the big dance. Loyola Marymount made it three trips in a row the following year and averaged 122.4 points. Bo Kimble led the nation in scoring in 1989-1990, averaging 35.3 points, and was named a consensus Second-Team All-American.
Following the tragic death of Hank Gathers in the Lions' WCC Tournament against Portland, Kimble led Loyola Marymount on an improbable run to the Elite Eight in the NCAA Tournament and began shooting his first free throw of every game with his left hand to honor his fallen friend, who had switched to shooting his foul shots with his off-hand after struggling from the line for quite some time. Kimble made every single attempt he took with his left hand.
He played just 105 games in the NBA
Bo Kimble was taken with the eighth overall pick in the 1990 NBA draft by the Los Angeles Clippers but wasn't given much of a chance to shine at the pro level. He averaged just 16.9 minutes per game, starting 22 of the 62 games in which he appeared, and scored 6.9 points per game. He played in just 34 games the following year due to suffering multiple injuries, starting none of them, and was then traded to the New York Knicks ahead of the 1992-1993 season. Kimble appeared in just nine games for New York and was released at the end of the year. In total, Bo Kimble played 105 games in the NBA and averaged 5.5 points and 1.5 rebounds.
With no NBA suitors, Bo Kimble took his talents overseas and played 15 games for CRO Lyon in France and averaged 20.4 points. He came back to the U.S. and played for four different teams in the CBA before calling it a career in 1998.
Where is Bo Kimble today?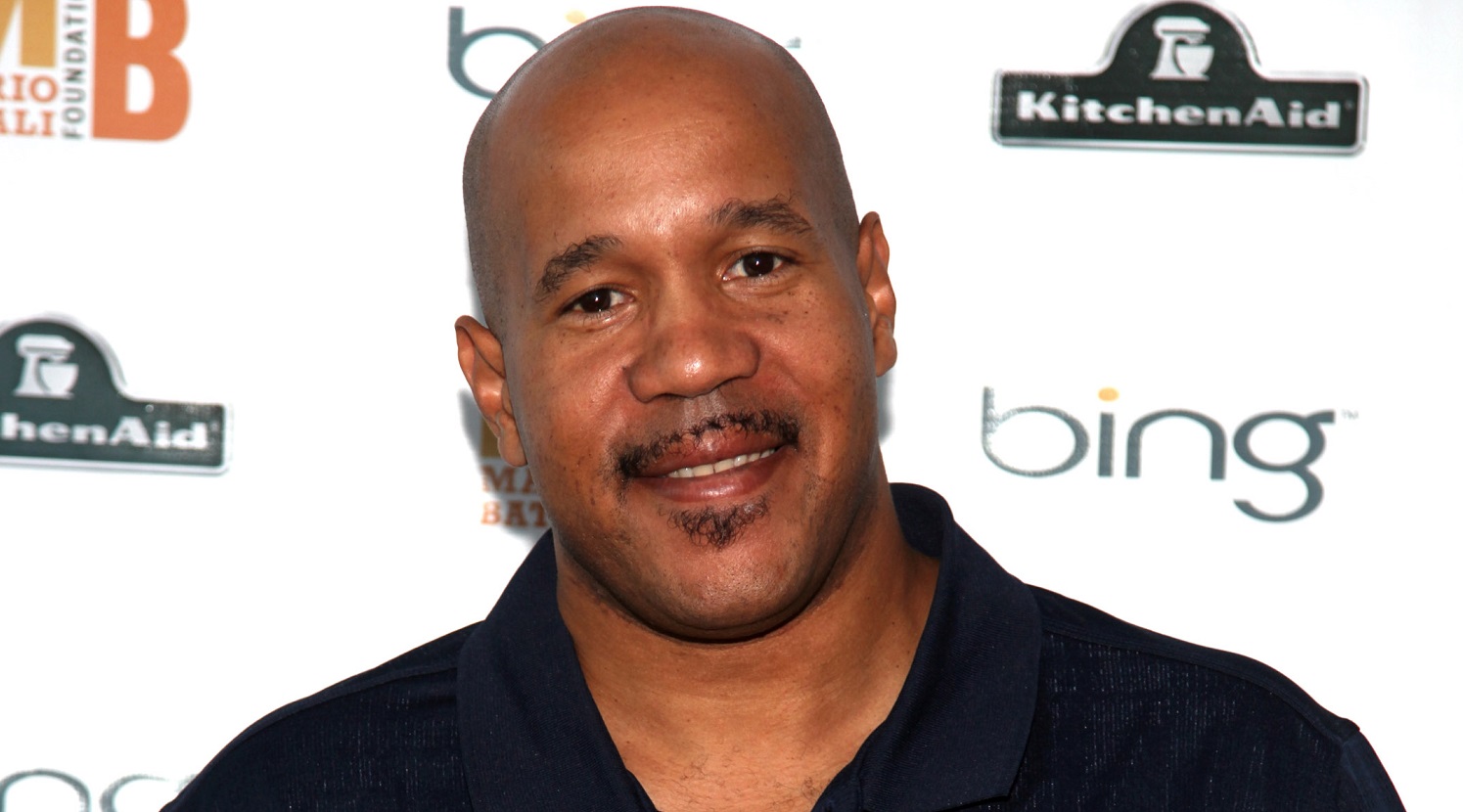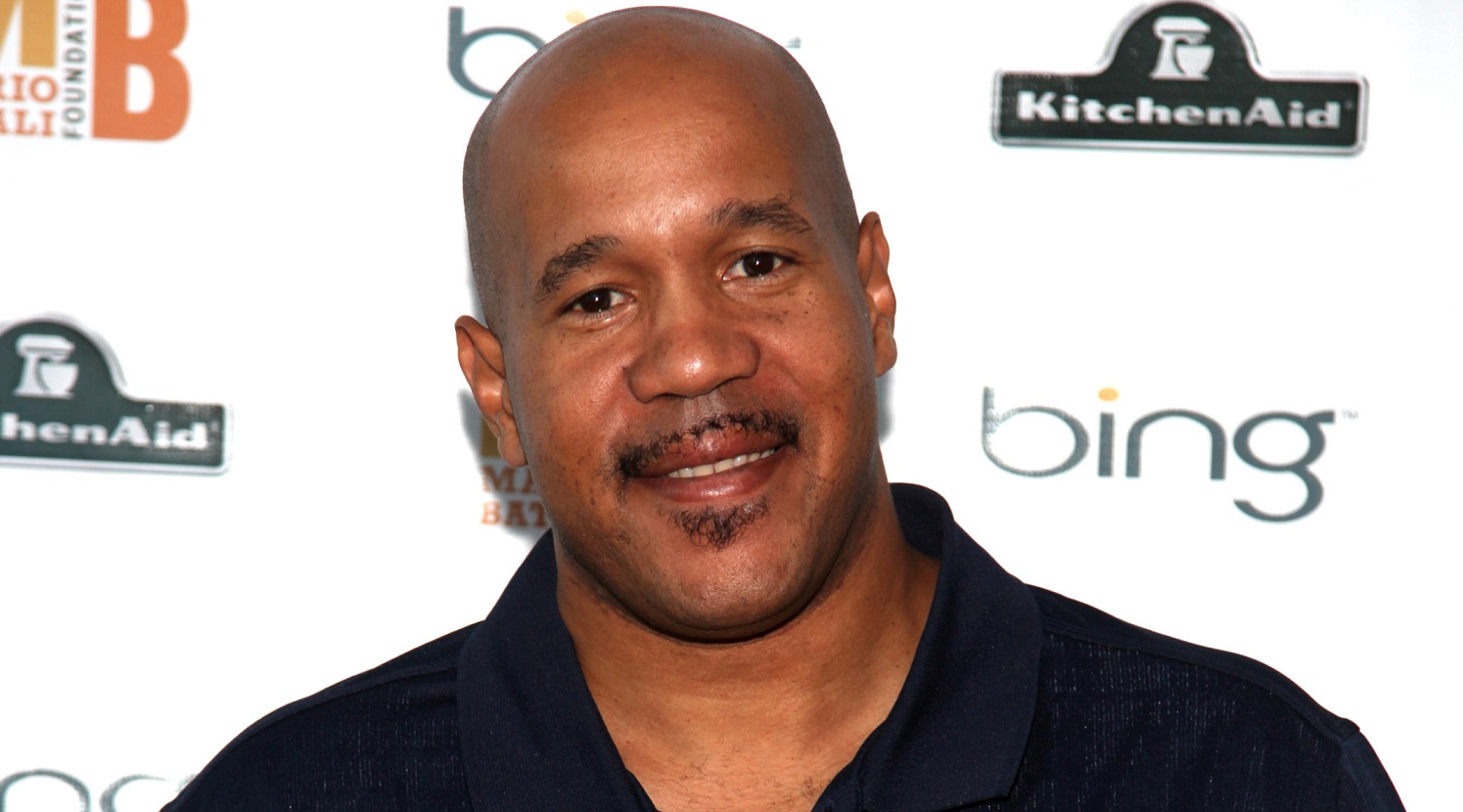 Bo Kimble continues to honor the memory of Hank Gathers through the 44 for Life Foundation, a non-profit organization he co-founded (he also sits on the board) that was designed to help decrease the death rate of those suffering from life-threatening heart conditions.
In 2011, Kimble traveled to Holland, Michigan, following the death of Fennville High School player Wes Leonard, who collapsed on the court and died just moments after hitting a game-winning shot. He helped counsel Leonard's teammates, obviously knowing what they were going through.
Five years later, in 2016, Kimble made headlines when he pleaded with Chris Bosh, who had endured blood clotting issues for the better part of two years, to retire. Bosh was being pressured to retire but wanted to continue playing. Bo Kimble simply told him that there were so many other things that he could do with his life and that he shouldn't risk playing any longer, especially since he had already accomplished so much. Bosh never did play another NBA game.
These days, Bo Kimble, now 54, is back in Pennsylvania and, in addition to doing speaking engagements for the foundation, works as a business consultant. His No. 30 was retired by Loyola Marymount, as was Hank Gathers' No. 44, and he was on hand this past February when Loyola Marymount unveiled a statue honoring Gathers just days before the 30th anniversary of his death.