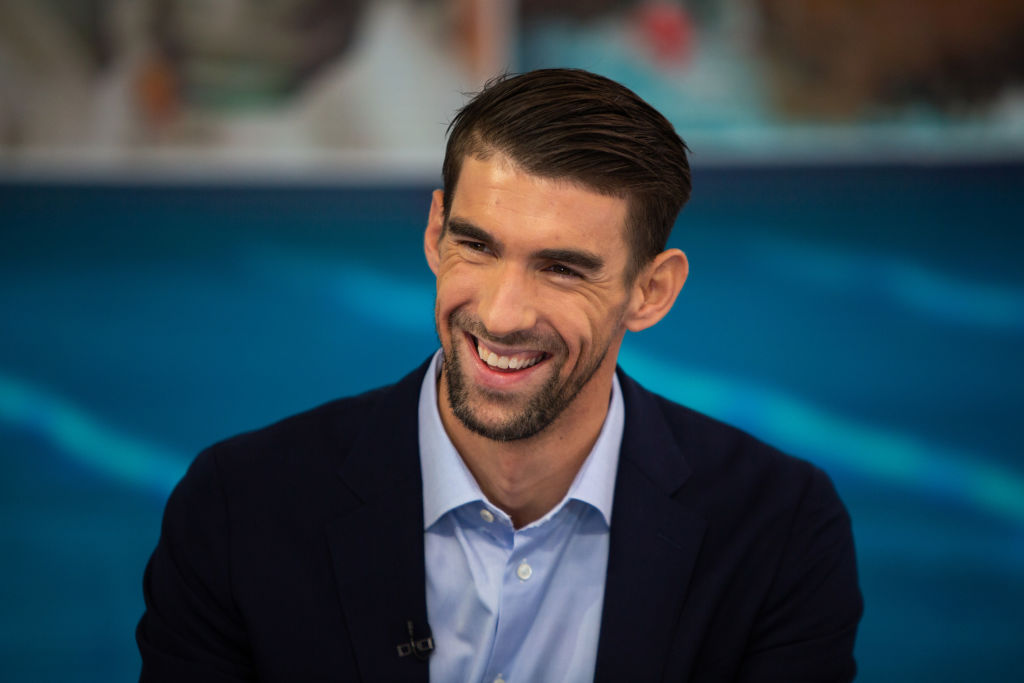 What Is Michael Phelps' Net Worth and Where Is the 23-Time Olympic Gold Medalist Now?
A look back on the career of 23-time Olympic gold-medal swimmer Michael Phelps, his net worth, and where he is today.
Michael Phelps is easily the most decorated Olympian in history. Think about this for a minute. Most would say that Usain Bolt is one of the greatest Olympians in history, correct? He has eight gold medals to his name and is an absolutely phenomenal athlete.
Michael Phelps has nearly triple the number of gold medals that Usain Bolt has with 23. In total, Phelps won an incredible 28 medals over the course of his career at the Olympics. That's more medals than 160 countries have won since the modern Games began in 1896.
While he made the Olympic team as a 15-year-old ahead of the 2000 Summer Olympics in Sydney, he truly made his mark in 2004 in Athens and then became a household name with a record-breaking performance in Beijing in 2008. He took that success and made a fortune out of it.
Ask most people to name a swimmer and the conversation usually starts with Phelps' name. A lot of them end with it as well as he's easily the most popular swimmer of all time. So exactly how much money has Phelps made in his career and how has the 23-time gold medalist been spending his time in retirement?
After his first run in Sydney, Michael Phelps dominated in Athens and Beijing
By the time he was 10 years old, Michael Phelps was already setting records for his age group with a national mark in the 100-meter butterfly. He began working with coach Bob Bowman in Baltimore and made his first Olympic team in 2000 at the age of 15, the youngest to do so in swimming in 68 years. He didn't win a medal in Sydney but finished fifth in the 200-meter butterfly.
Four years later in Athens, Phelps was seen as one of the best swimmers in the world and proved it. He won his first gold medal by setting a new world record in the 400-meter individual medley. He went on to win five more gold medals during those Games and tacked on two bronze as well.
By the time the Beijing Games rolled around in 2008, there was no doubt that Michael Phelps was the best swimmer in the world and he put on a show for the ages, winning a record eight gold medals, breaking Mark Spitz's record of seven set in 1972 in Munich. Phelps won five individual medals and three relay medals. With every medal won in Beijing by Phelps, a new Olympic or world record was set. It's easily the best performance in a single Olympics by any athlete in any sport.
Phelps retired after the 2012 Olympics but returned for the 2016 Games
In 2012 in London, Michael Phelps had no desire to attempt eight events again and settled on six. He added four golds and two silvers to his total count and was the most successful swimmer at the Olympics for the third time in a row and promptly retired.
That retirement lasted nearly two years. In 2014, Phelps returned to the pool and won three gold medals at the Pan Pacific Championships. This signaled that he was preparing for one final Olympic run in 2016 in Rio and that turned out to be the case. Knowing it would be his last Olympic run, Michael Phelps was chosen to be the flag bearer for the United States at the opening ceremonies, which was actually the only one he attended in his career.
At the age of 31, which is supposed to be way past the prime of a swimmer, Phelps won five more gold medals and a silver. He capped off his Olympic career as part of the 4×100-meter medley relay team with Ryan Murphy, Cody Miller, and Nathan Adrian. The team set a new Olympic record and sent Phelps out in style with his 23rd gold medal.
How much is Michael Phelps worth and where is he today?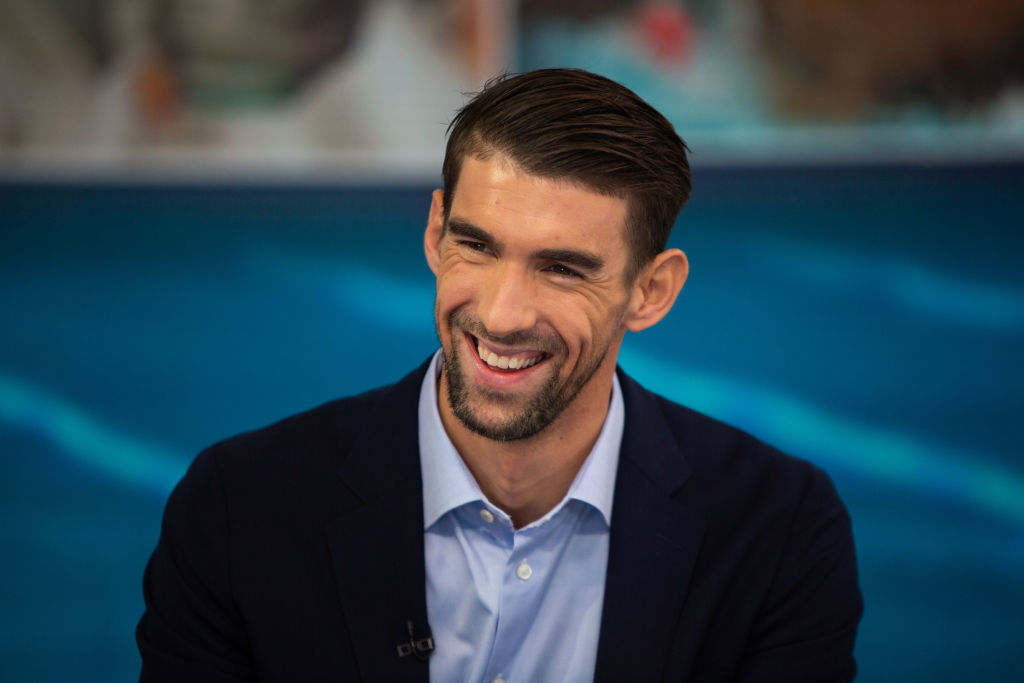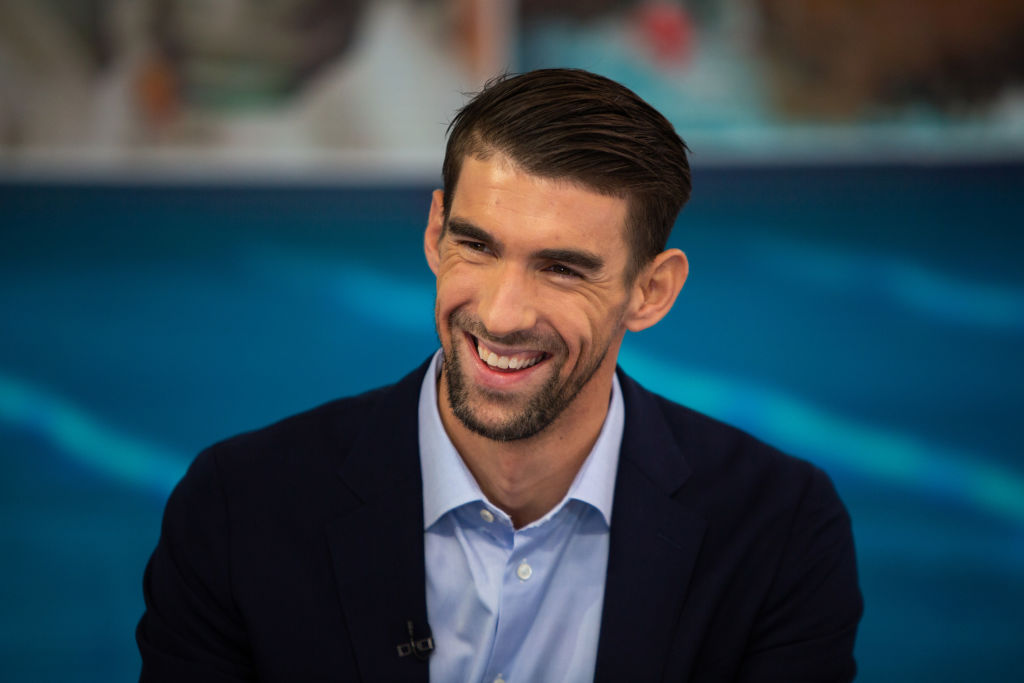 The sport of swimming certainly doesn't carry the big salaries as other sports do but Michael Phelps has certainly made his fair share of cash outside the pool. Throughout the years, he's signed endorsement deals with the likes of Subway, Speedo, Wheaties, Visa, Under Armour, and Omega. According to Celebrity Net Worth, Michael Phelps is worth approximately $80 million.
When Speedo gave Phelps a million-dollar bonus for beating Mark Spitz's record in 2008, he used the money to set up the Michael Phelps Foundation, which helps to promote healthy lifestyles for children, a foundation which still exists to this day. He has three children with his wife, Nicole, and resides in Arizona, where he's sometimes helped out his former coach, Bob Bowman, with the Arizona State University swim team.