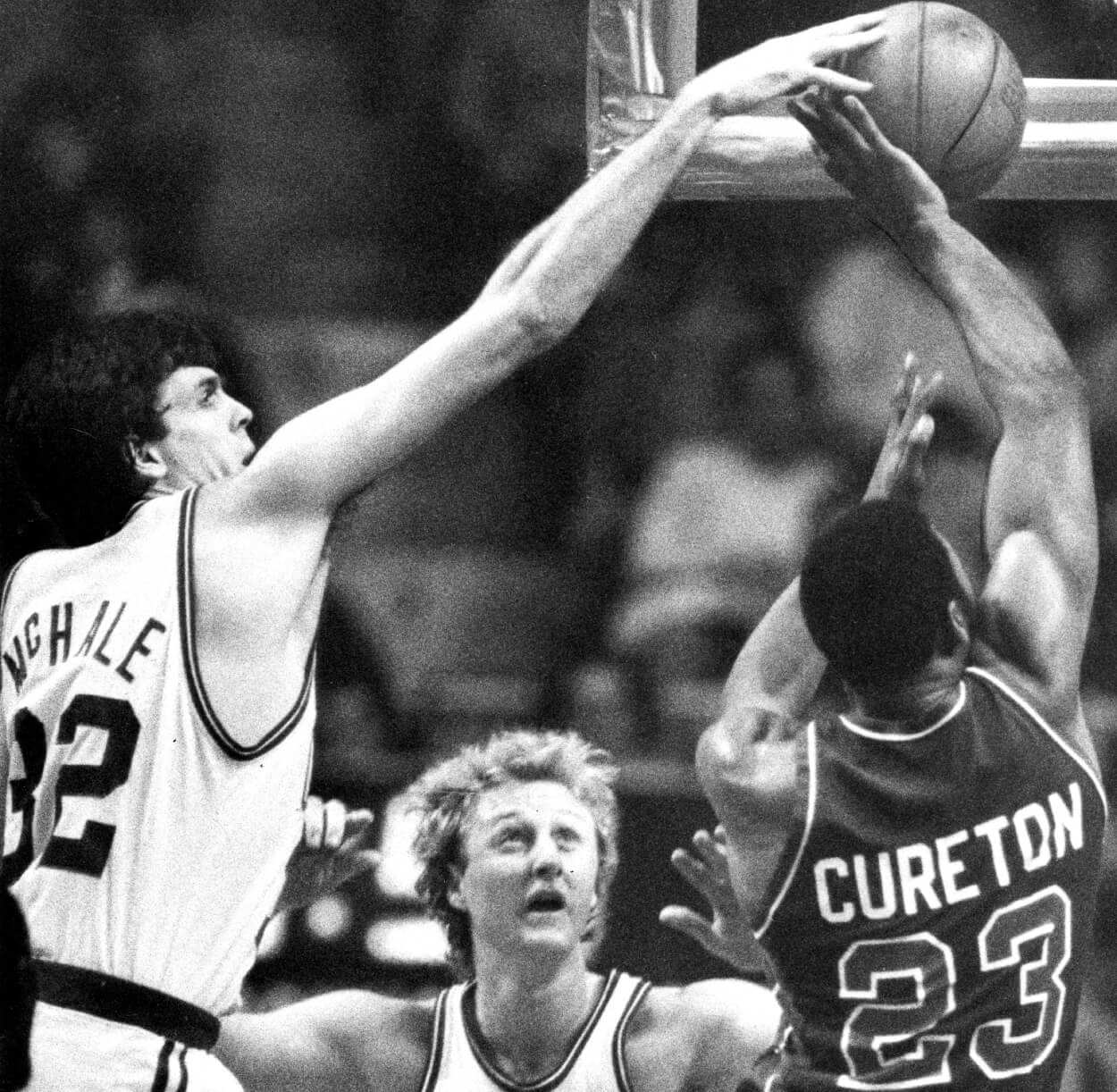 When It Came to Larry Bird's Health and Retirement, Kevin McHale Got His Wish
Kevin McHale got his wish as former Boston Celtics star Larry Bird never turned into the Everly Brothers.
They came into the NBA one year apart and won a championship in their first year together with the Boston Celtics. Larry Bird and Kevin McHale made up two-thirds of arguably the best frontcourt in league history.
Bird and McHale won three championships and grew old together during a physical decade of basketball in the 1980s. They battled it out in games and in practice. Two of the biggest jokesters and trash talkers, Bird and McHale retired from the NBA within a year of each other. As their playing days drew near, McHale had one wish for his legendary teammate.
Kevin McHale joined Larry Bird after one of the greatest trades in Boston Celtics history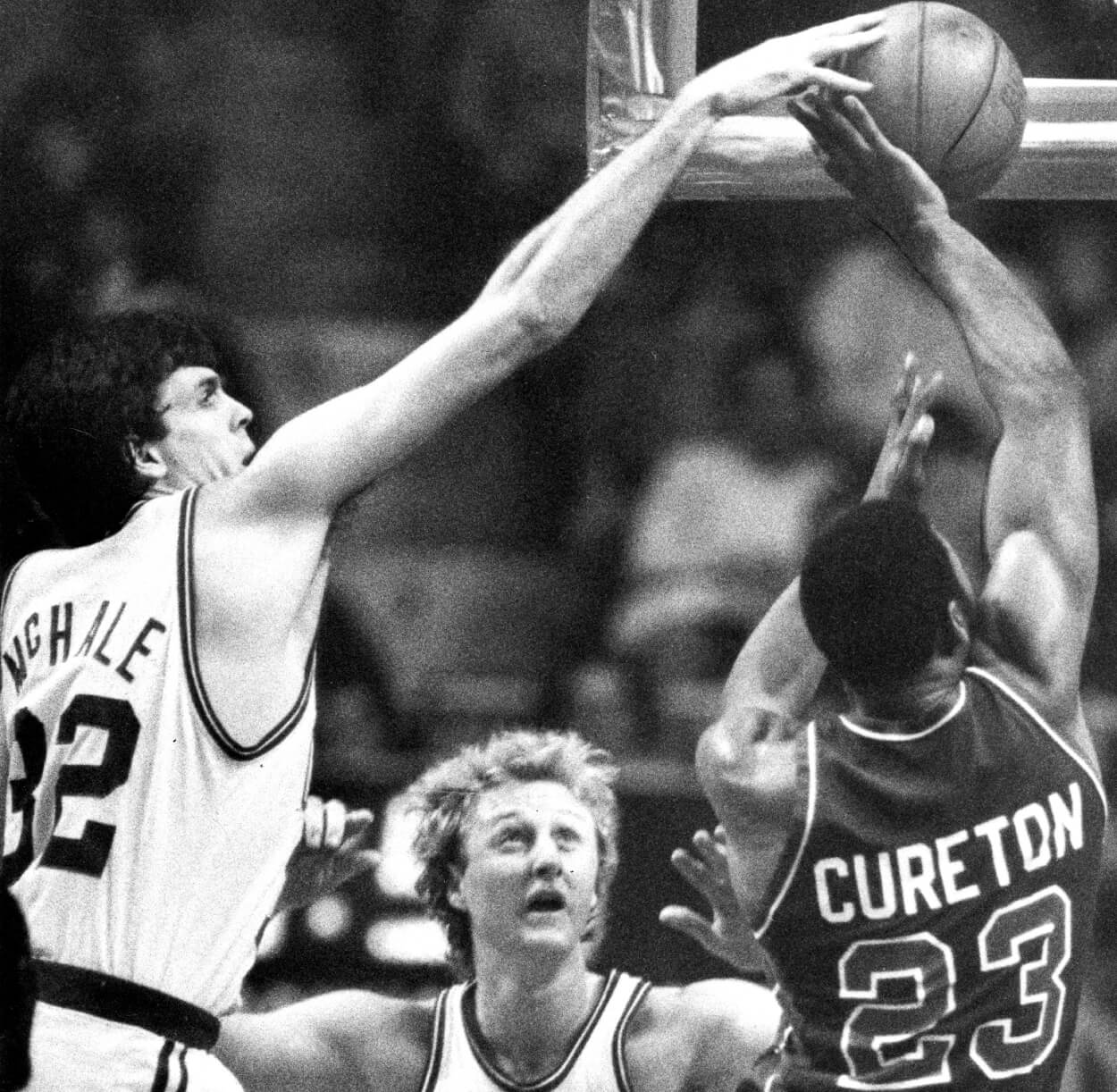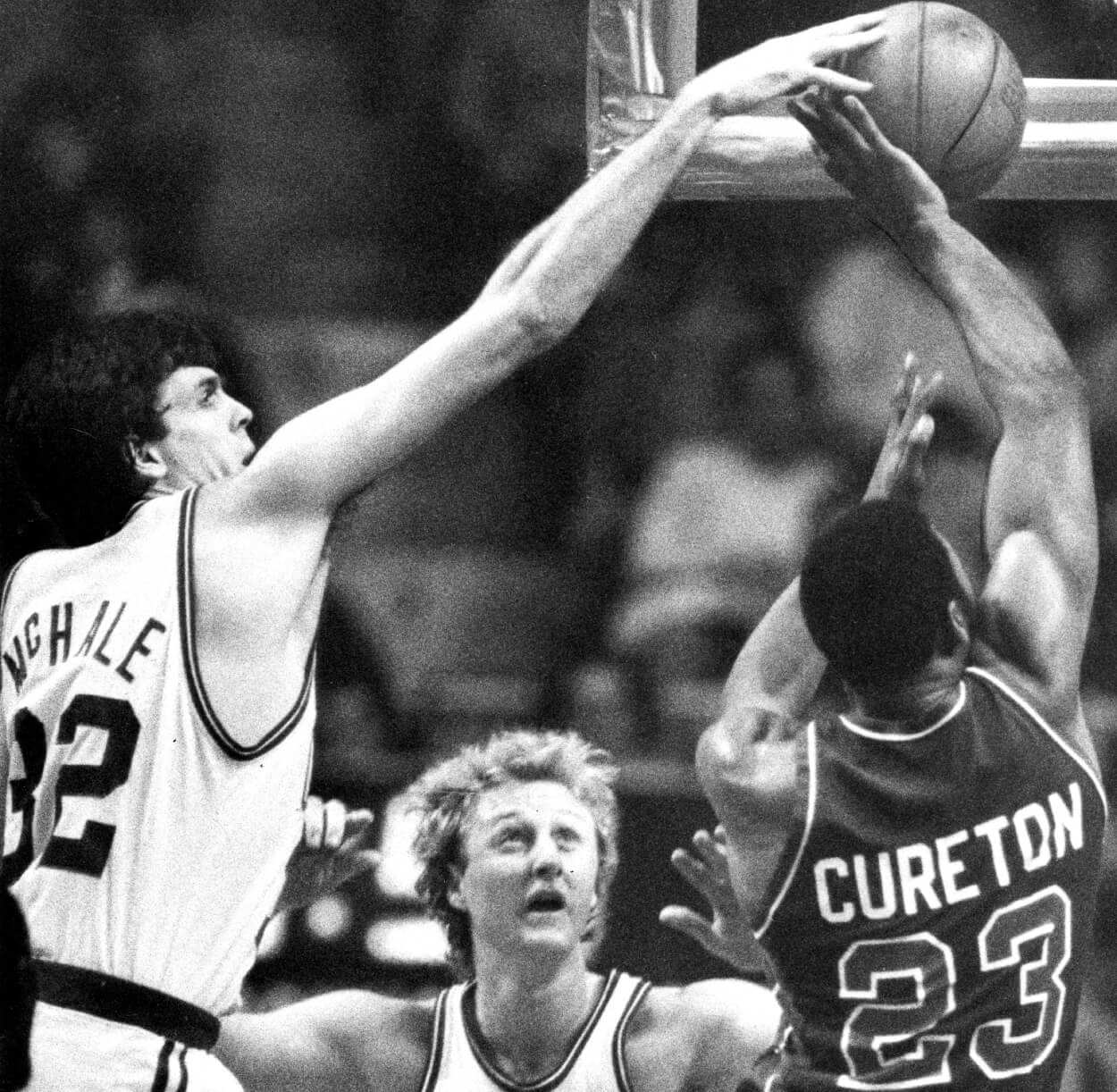 Larry Bird came into the league with as much hype as anyone in recent years. Drafted by Red Auerbach as a junior, Bird elected to remain at Indiana State for his senior year. He joined the Celtics for the 1979-80 season and captured Rookie of the Year honors after averaging 21.3 points and 10.4 rebounds. With Bird in Boston, the Celtics improved from 29 wins the previous season to 61.
The following year, Auerbach pulled off one of the best trades in franchise history. Boston had the top pick in the 1980 NBA Draft and sent it with the No. 13 pick to the Golden State Warriors. In return, the Celtics received veteran center Robert Parish and the third overall pick. With that No. 3 pick, the Celtics selected McHale.
Bird, McHale, and Parish have set the standard for NBA frontcourts. In their first year together, they won the NBA title, defeating the Houston Rockets in six games. Led by their talented trio, the Celtics also won championships in 1984 and 1986.
The Celtics went to four straight NBA Finals from 1984 to 1987. The Detroit Pistons ended Boston's reign of the Eastern Conference in 1988. From there, injuries took their toll, and it was downhill for Boston.
McHale played through the 1987 NBA Finals with a fractured foot. Bird missed all but six games of the 1988-89 season after having surgery on both heels. He retired after the 1991-92 season after playing through various injuries, mainly a back injury that limited his mobility. McHale hung 'em up the following season.
As retirement drew close, McHale had one wish for Bird
Nobody likes to see a star become a shell of himself. McHale hoped Bird would eventually see the writing on the wall and not try and push through the pain on the basketball court.
He figured Bird had too much pride to try to prolong his career just for the sake of playing longer. And he was right. After playing just 45 games in his final season, Bird decided to call it a career. Although it pained McHale and the other Celtics to see him go, McHale knew leaving early was much better than leaving too late. He said so, even in 1986, when Bird won the last of his three straight MVPs.
"He is happy playing basketball," McHale said then, per Sports Illustrated, "but one thing I know is that you won't see Larry in his 15th season getting 20 minutes. And you shouldn't.
"I don't want him to be the Everly Brothers, just hanging around after their prime. Larry Bird is like Elvis. He's got to get out while he's the King."
McHale got his wish. Bird never became the basketball version of the Everly Brothers. He left as the king, and to many Celtics fans, he still is.