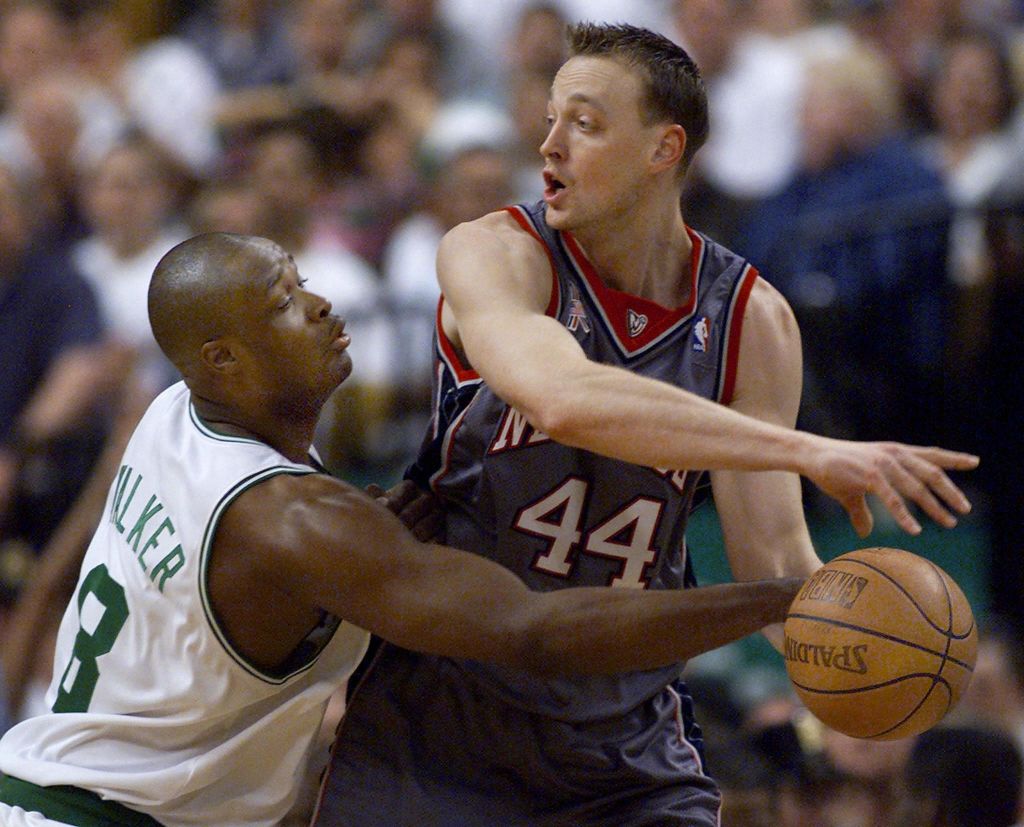 Where Is Former NBA Player Keith Van Horn Today?
Keith Van Horn had an All-American career at Utah before helping the New Jersey Nets make it to the NBA Finals in 2002. He retired from the game in 2006. Where is he today?
In the 1997 NBA Draft the San Antonio Spurs selected Tim Duncan as the first overall pick. We all know how that turned out. The No. 2 pick that year was Keith Van Horn. Van Horn played ten years, which included helping the then-New Jersey Nets reach the NBA Finals in 2002. Then in 2006, at age 30, Van Horn left. Where is Keith Van Horn today?
Keith Van Horn becomes a star in Utah
When Keith Van Horn first stepped foot on the University of Utah campus, head coach Rick Majerus knew he had a special player. Van Horn proved him right his freshman season averaging a Utah-freshman record 18.3 points on 51 percent shooting and 8.3 rebounds per game. He did all of it with a heavy heart as his father also died his freshman year.
The next three seasons Van Horn guided the Utes to the NCAA Tournament. In 1997, his senior season, he averaged 22.0 points and 9.5 rebounds per game and helped lead Utah to a 29–4 finish and No. 2 national ranking, the highest in school history. The Utes advanced to the NCAA Tournament's Elite Eight that season and Van Horn was named a consensus first-team All-American, and ESPN's College Player of the Year.
He finished his career as the first player in WAC history to be named Player of the Year three times (1995-1997) and became the all-time leading scorer in University of Utah and WAC history with 2,542 points. He averaged 20.8 points and 8.8 rebounds in his collegiate career. In 1998, Utah retired his No. 44 jersey and in 2012 he was inducted into Utah's Crimson Club Hall of Fame.
Van Horn's life as an NBA journeyman
With all those impressive numbers, NBA teams took notice. In the 1997 NBA Draft, the Philadelphia 76ers selected Van Horn with the No. 2 overall pick, despite the fact Van Horn had refused to work out for the team. The Sixers never intended on him playing in Philadelphia and traded him to the New Jersey Nets in an eight-player deal.
In New Jersey, Van Horn rewarded the Nets his rookie season averaging 19.7 points and 6.6 rebounds per game and helping the club make the playoffs for the first time in several years. He was named to the NBA's All-Rookie First Team. 
Van Horn played five seasons with the Nets, including 1999 when he averaged a team-leading 21.8 points (fifth in the NBA) and 8.5 rebounds per game. Several years later, Van Horn was instrumental in helping the club defeat the Boston Celtics in the Eastern Conference Finals in six games. He led the team in rebounding and finished second in scoring before they lost in the Finals to Kobe Bryant, Shaquille O'Neal and the Los Angeles Lakers. 
For the last half of his career, Van Horn split time between Philadelphia, New York, Milwaukee, and Dallas. Following the 2005-06 season, in which Van Horn and the Mavericks made it to the NBA Finals, he called it quits at age 30. He still had game. He also had a growing family that became more important. 
"I knew it was starting to take a toll, just on the overall family. It hurt my kids in terms of feeling like they had a home. I really felt uncomfortable every couple of years taking them out of schools. So maybe not necessarily for my career or as an individual, but just as a father and a husband, it was best that I stop."
Van Horn now connected to the game and his community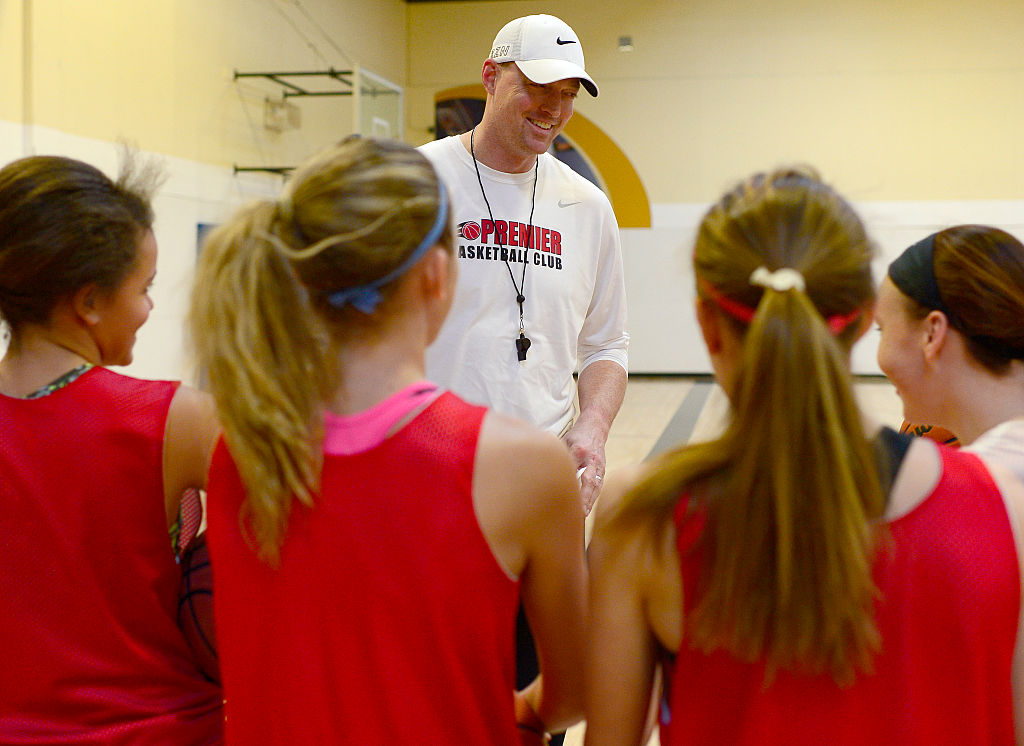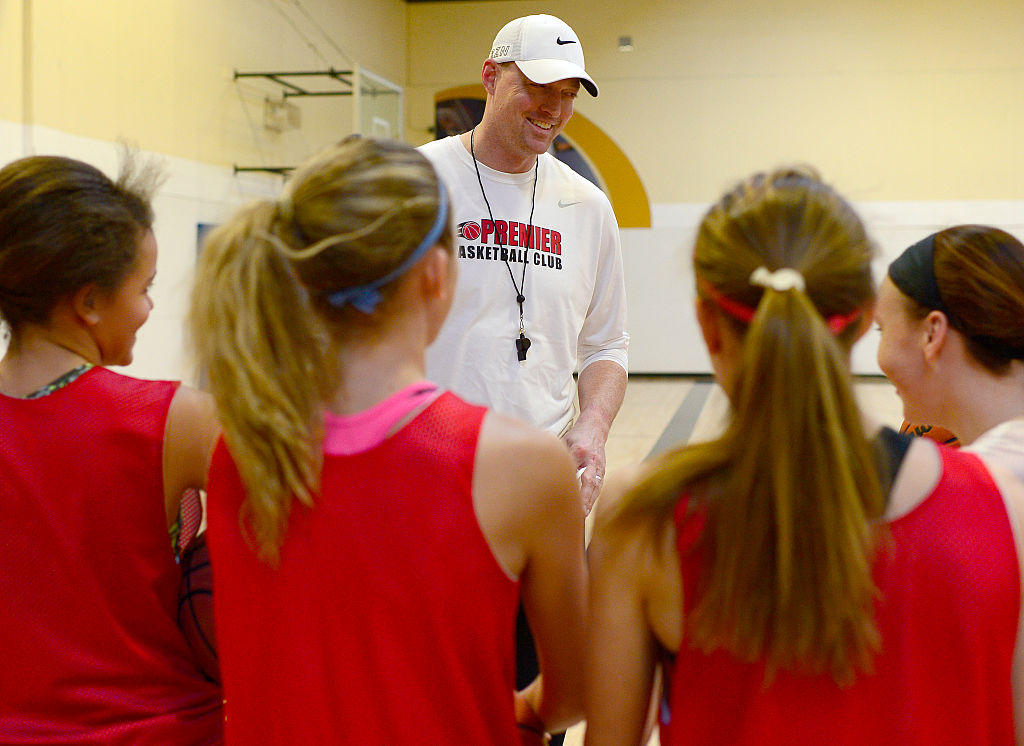 Van Horn transitioned seamlessly into life after basketball helping his wife Amy raise their four children. He also took some of his $84 million earned in the NBA and began investing in a variety of businesses. One of his first ventures was the Lincoln Hills Fly-Fishing Club in Colorado.
The club sold memberships and access to a property west of the Rockies considered to be the best fly-fishing in Colorado. After several years, Van Horn sold out the business to his partner and pursued other ventures including a software company and a youth basketball program.
Today, Van Horn operates the Colorado Premier Basketball Club, a non-profit youth basketball program that serves more than 1,000 kids—boys and girls ages 3 to 19—in the Denver area. The club provides leagues, coaching, camps and tournaments and focuses on creating positive experiences for its athletes that will contribute to their becoming outstanding adults.
Van Horn and his wife are also very active in giving back to the local community through their Keith and Amy Van Horn Charitable Fund. Through the fund they support other non-profit organizations with financial resources that allow them to improve the lives of those they serve in a lasting and sustainable way.
Through the years the organization has supported the Huntsman Cancer Institute, as well as U-Fit, a family-centered program designed to serve children and youth with special needs.
Since Van Horn made the decision to retire from the NBA 14 years ago, he hasn't looked back. He's discovered that life after basketball can be just as rewarding, especially when it includes having an active role in your children's lives and in your community. Add in a little fly-fishing near the Colorado Rockies, and Van Horn is doing just fine.