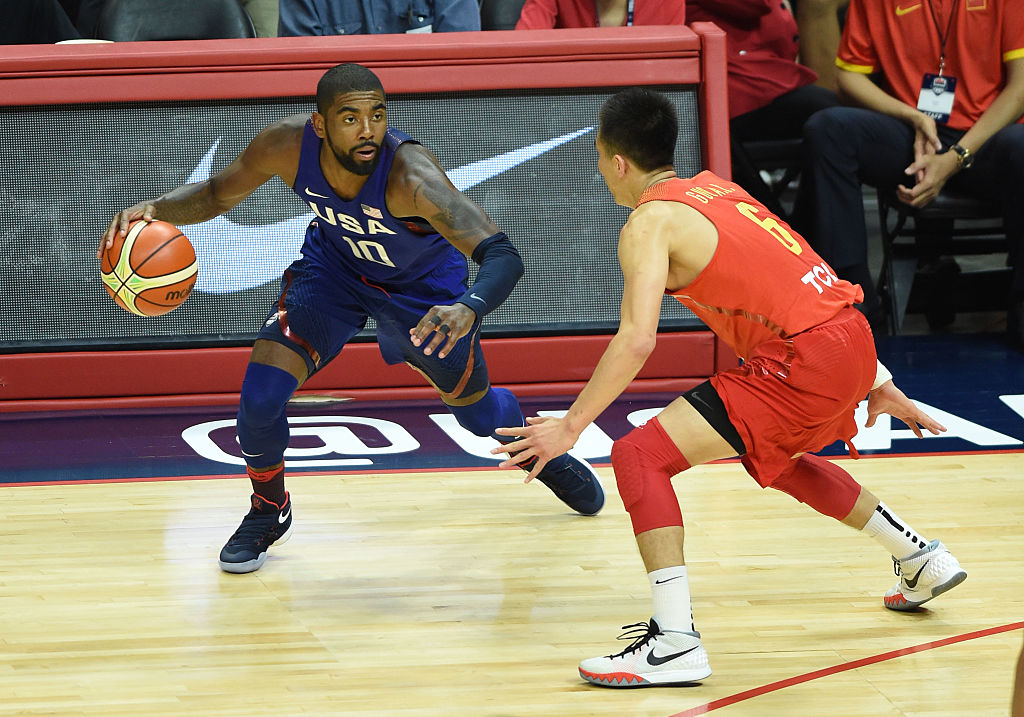 Which NBA Players Will We see on Team USA at the Basketball World Cup?
Several NBA stars chose not to play for Team USA at the 2019 FIBA World Cup. So who should be expect to see when the games start?
The FIBA Men's Basketball World Cup is just a few weeks away, and the projected Team USA roster has fans of the team a little worried. There is currently only one NBA All-Star out of the bunch, and it isn't as star-driven as we are used to seeing. Still, that doesn't mean Team USA isn't a heavy favorite to win it all. Let's take a look at the projected starting lineup for each position.

When does the tournament take place?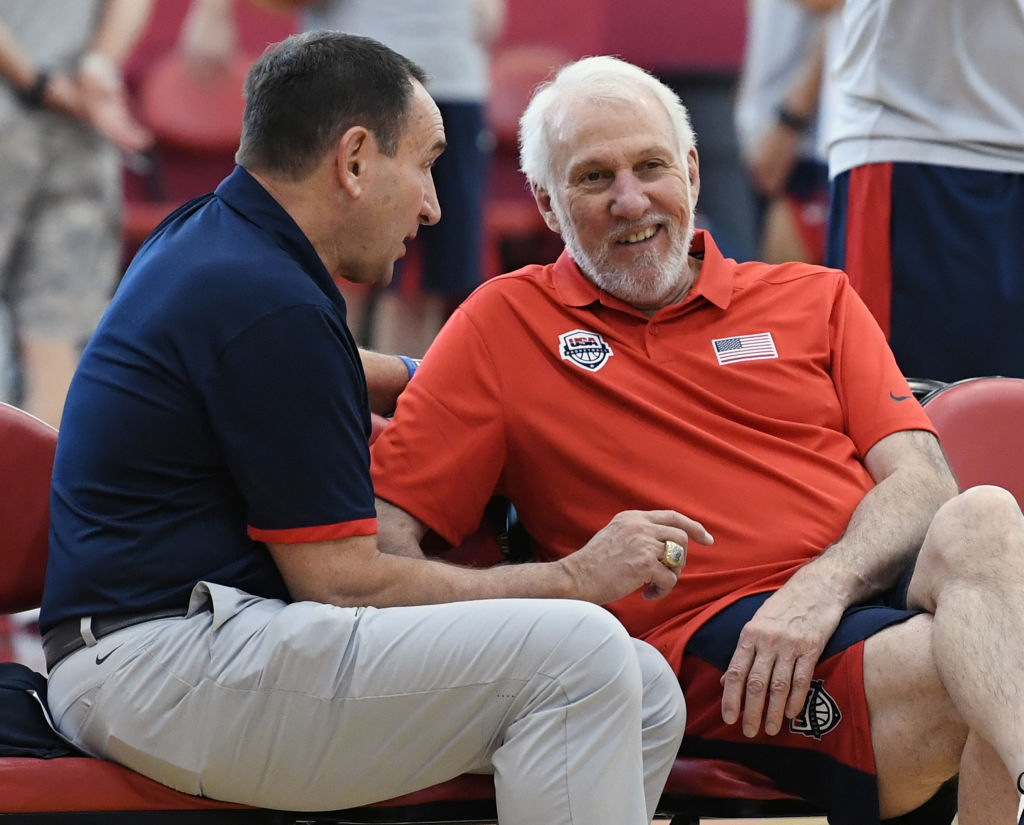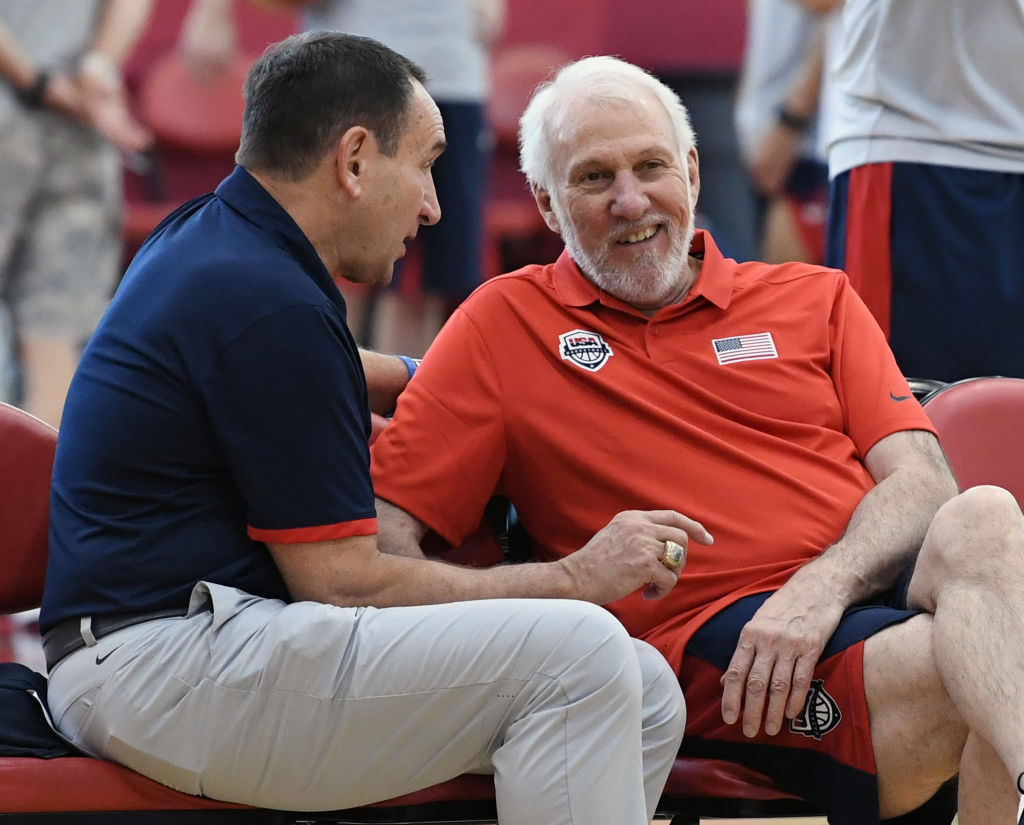 The FIBA World Cup takes place in China from August 31 through September 15. This will mark another milestone for basketball growing globally in Asia. Rui Hachimura made history as the first Japanese player to get selected in the NBA draft lottery, and we expect fans to come out in full force during the tournament.

Who's coaching the team?
Gregg Popovich takes over for Mike Krzyzewski, who led the team since 2008. Popovich brings immediate respect to the team's players, as one of the games greatest coaches with the San Antonio Spurs.

Wish NBA stars bailed on the tournament?
LeBron James, Steph Curry, Kawhi Leonard, Damian Lillard (shockingly), and Kyrie Irving are just a few of the names not heading to training camp. That isn't all that surprising, as most NBA superstars only gear up for the Olympics, but to be turned down by players such as C. J. McCollum and rookie Zion Williamson comes as a major surprise to most fans.

Projected starting lineup
Here's who we think will be at the top of the depth chart for the FIBA World Cup

Point guard: Kemba Walker, backup Kyle Lowry
Although Lowry is the veteran and just came off of winning a championship with the Toronto Raptors, we expect recent All-NBA player Walker to get the nod at point guard. He was an All-Star starter this past season and put up 26 points and seven assists per game for the Hornets.

The only concern we may have is his ability to shoot from 3-point range, as international defenses play a lot more zone. We still think Walker can be an X-factor for Team USA and help them win the tournament.

Shooting guard: Donovan Mitchell, backup Marcus Smart
Mitchell should be the leading scorer for Team USA when the tournament closes. His offensive game is unparalleled with anyone else on the roster, and we expect him to take a majority of the shots in crunch time. Marcus Smart is an excellent defender, and he always seem to make his teammates better. Don't be surprised when Mitchell and Smart are both on the floor at the same time.

Small forward: Jayson Tatum, backup Jaylen Brown
We are picking Tatum over Brown just because of his ability to score effortlessly. Tatum can put up points in bunches, and he should be the second-leading scorer for the Celtics next season behind Walker. Brown is very athletic and is growing as a defender, and we are excited to see how he can perform on the international stage. Look for a few posterizing dunks before the tournament is over.

Power forward: Julius Randle, backup Kyle Kuzma
This was a tough choice because the three top players at power forward are all very consistent and efficient. Thaddeus Young is the odd man out and will get very limited minutes in blowouts. Randle averaged 22 points per game and can be a mini-version of Draymond Green. Randle can play in the high-post and could open up easy passing lanes for Mitchell and Tatum to score from the baseline. 

Center: Myles Turner, backup Andre Drummond
This was a tough one because you can be okay with either one starting. Drummond would be able to fill a DeAndre Jordan type of role for Team USA, but we will go with Turner has the starter. He has developed a jump shot , and he won't be scared to step out of the paint against international bigs on defense.