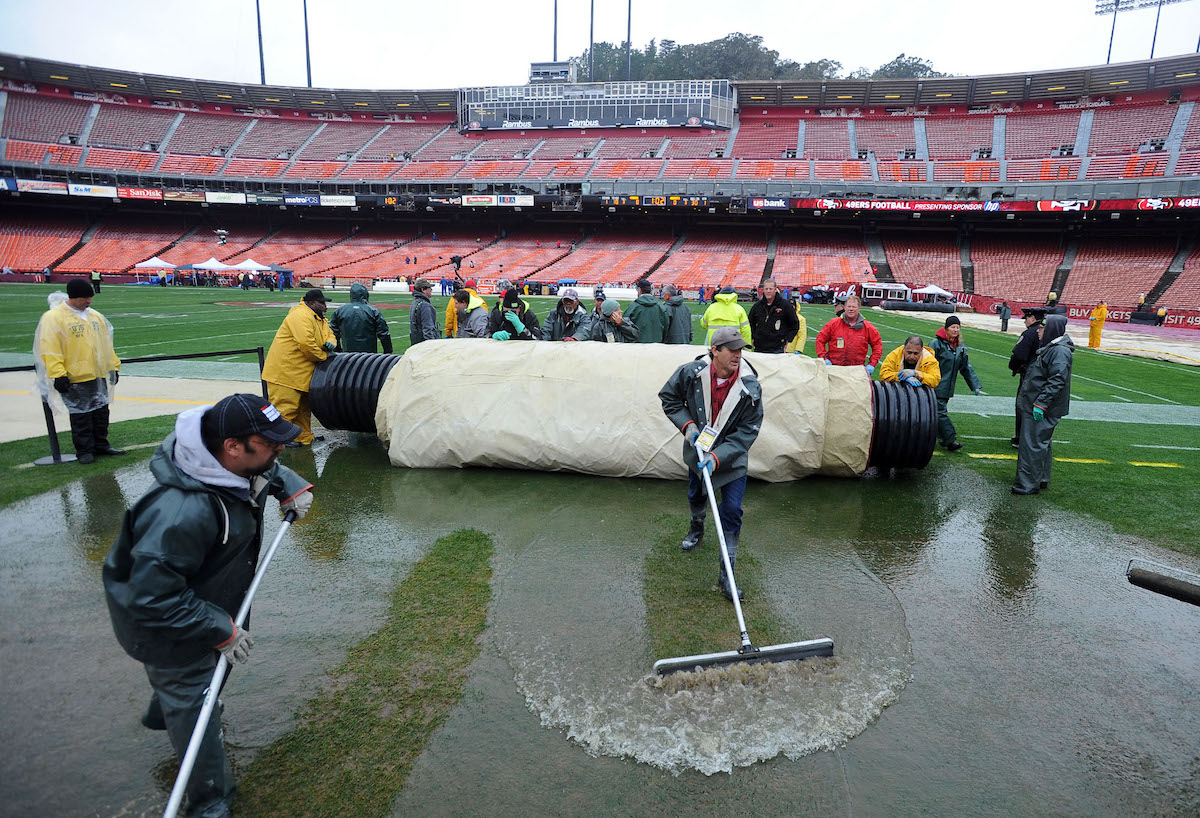 Which NFL Teams Have Turf Fields?
More and more NFL teams are choosing to utilize artificial turf on their fields rather than natural grass.
Much of the discourse surrounding the NFL has been focused on player safety and how to minimize the threat of concussions. While those concerns are valid and must be thoughtfully dealt with, head injuries stemming from collisions are not the only way players get hurt. 
More and more teams are choosing artificial turf on their fields rather than natural grass. While the synthetic stuff has its benefits, all evidence shows it can harm NFL players' bodies and career trajectories. 
Artificial turf has been a part of U.S. sports stadiums for decades 
Turf was developed in the 1950s as a means of helping urban cities cover asphalt on playgrounds and give suburban kids a safe, recognizable place to play, as Joe Pompliano reports for Huddle Up.
Sports franchises didn't take long to join in on the trend. The Houston Astrodome, used by the Astros and the Oilers, was built in 1965 and became the first pro sports venue to use an artificial surface (aka AstroTurf) after the original grass surface died. 
The Philadelphia Eagles were the first team to use artificial turf in the NFL arena after Franklin Field implemented it in 1969. (The Oilers were in the AFL at the time.) 
There are currently 8,000 artificial turf fields in the United States. From a capitalist perspective, it's easy to see why owners gravitate toward this investment. Turf fields are initially expensive, but upkeep is much cheaper than grass over time.
It also provides more flexibility to host money-making events like concerts or conventions during the offseason. Artificial turf is better in the long run if you want to maximize your earning potential as an owner. 
Exactly half of the NFL is using synthetic grass
The potential financial windfall convinced the following 16 teams to utilize synthetic turf in their home stadium: 
Atlanta Falcons
Buffalo Bills
Carolina Panthers
Cincinnati Bengals
Dallas Cowboys
Detroit Lions
Houston Texans
Indianapolis Colts
Los Angeles Rams
Los Angeles Chargers
Minnesota Vikings
New England Patriots
New Orleans Saints
New York Jets
New York Giants
Seattle Seahawks
There's every chance that number will rise in the future, but these surfaces have severe consequences for the athletes who inspire such devotion to the NFL. Complaints about playing on turf have existed for decades. Current players such as Odell Beckham Jr., Nick Bosa, and others blame serious injuries on synthetic grass. 
NFL Players Association President JC Tretter wrote an open letter to the league last year saying, "Artificial turf is significantly harder on the body than grass." The former center had the statistics to back up his argument:
"Based on NFL injury data collected from 2012 to 2018, not only was the contact injury rate for lower extremities higher during practices and games held on artificial turf, NFL players consistently experienced a much higher rate of non-contact lower extremity injuries on turf compared to natural surfaces.

Specifically, players have a 28% higher rate of non-contact lower extremity injuries when playing on artificial turf. Of those non-contact injuries, players have a 32% higher rate of non-contact knee injuries on turf and a staggering 69% higher rate of non-contact foot/ankle injuries on turf compared to grass."
It's clear that most NFL players would prefer to avoid playing on turf altogether. But like every other conflict in the league, whatever is deemed best for the business usually wins out. 
Real grass requires a higher level of maintenance than turf fields
The remaining 16 teams that still have natural grass have teams of groundskeepers to maintain the field and ensure the players can compete without worrying about the ground beneath their feet.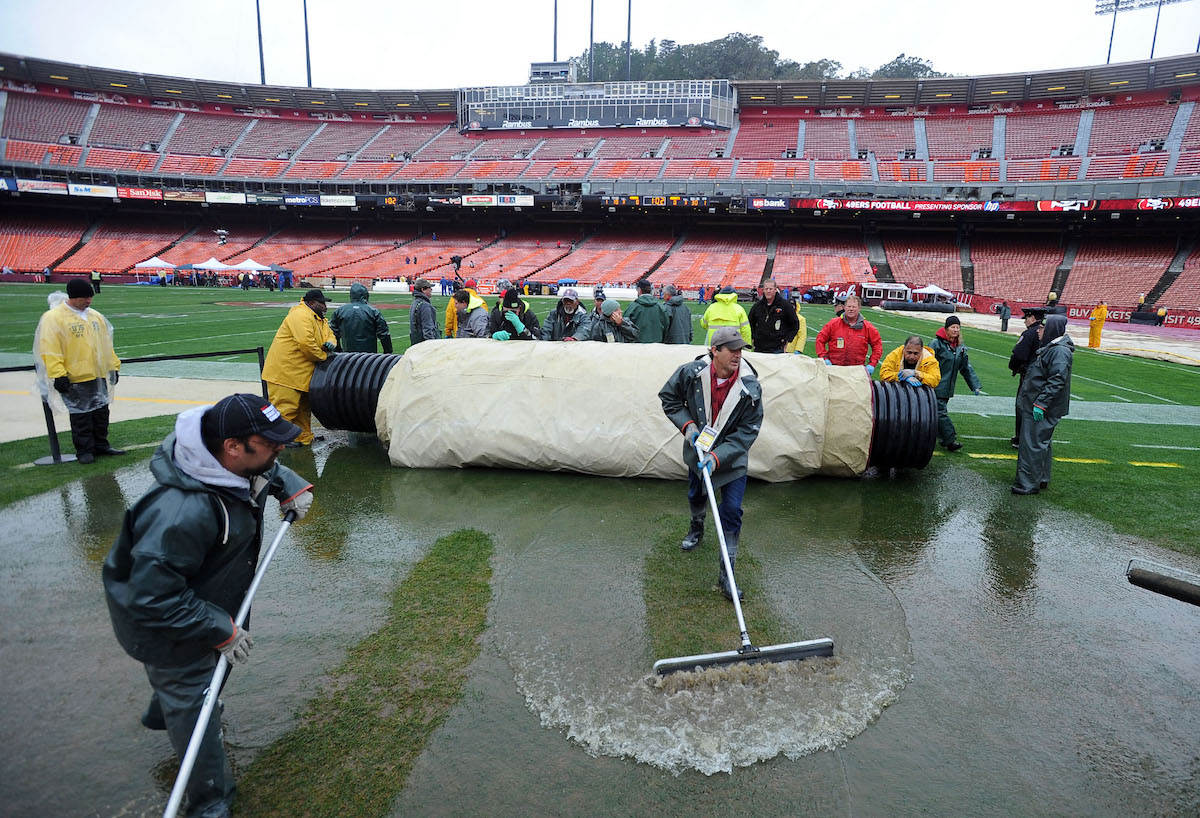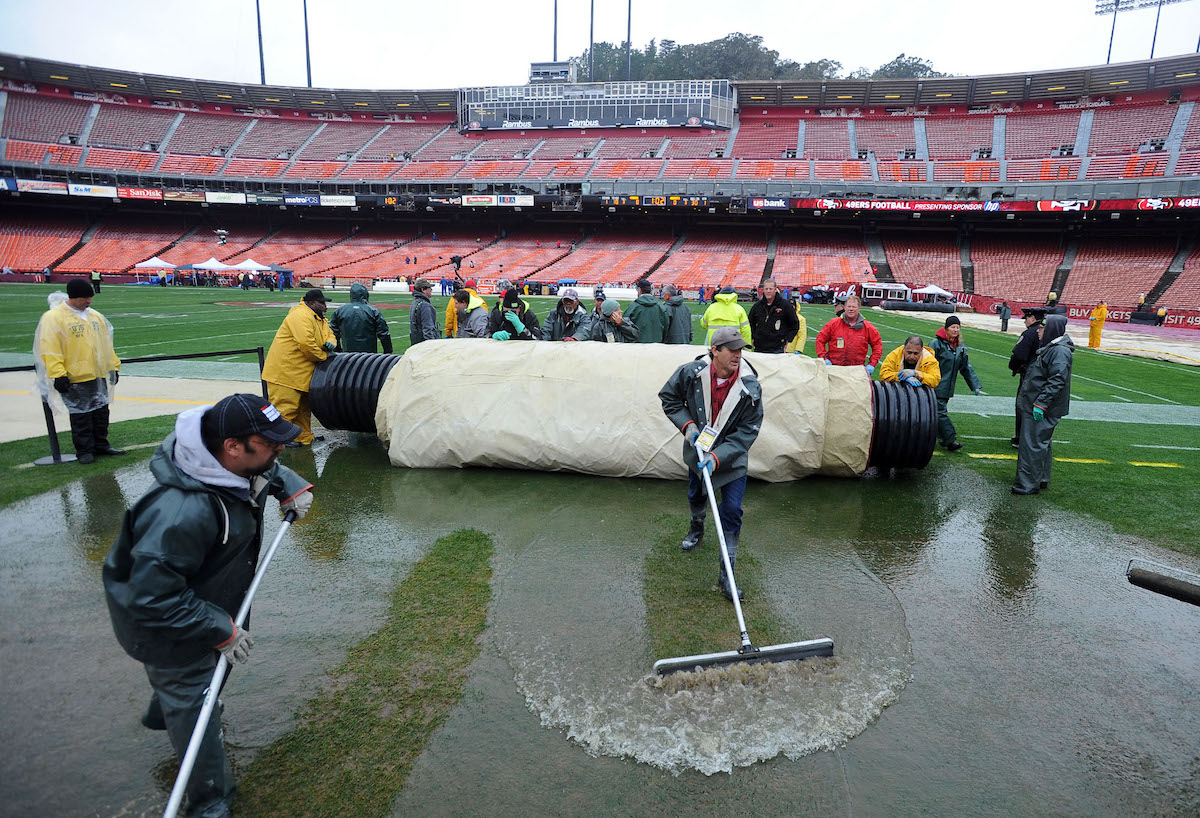 Two franchises, in particular, have found creative ways to keep grass fields healthy in difficult circumstances. The Las Vegas Raiders and Arizona Cardinals play in domed stadiums, making it tough for the grass to receive the right amount of sunlight. (Arizona's State Farm Stadium has a retractable roof, but they don't want to keep it open all the time.)
As a workaround, the teams have made the field itself retractable. During the week, they take it outside via a system of electric motors to do maintenance work and provide easy access to sunlight before moving it back into the stadium for gameday. The whole process only takes about an hour.