The Most Awkward Coin Toss in NFL History Ended with a Career-Ending Injury
The NFL has seen some wild and cringe-worthy injuries in its long history, leaving many players unable to compete ever again. Most of these career-ending injuries happened in a high-speed collision or awkward landing. Perhaps one of the weirdest NFL injuries ever happened during a coin toss in 1940. In a horrible twist of fate, Turk Edwards never played another game after that fateful day.
Who was Turk Edwards?
Albert Glen "Turk" Edwards was an all-American offensive tackle that played for the Washington State Cougars from 1929-31. After leaving college, reports the Pro Football Hall of Fame, he went to the Boston Braves to play professional football. The Braves eventually moved to Washington D.C., becoming the Redskins, and eventually the Washington Football Team we know today. 
Edwards saw major success in his nine NFL seasons, winning plenty of accolades for his incredible performances. Eventually, he received hall of fame recognition in 196. Edwards would've played much longer if it weren't for a weird career-ending injury that took place in his ninth and final season. 
How did Edwards get injured during a coin toss?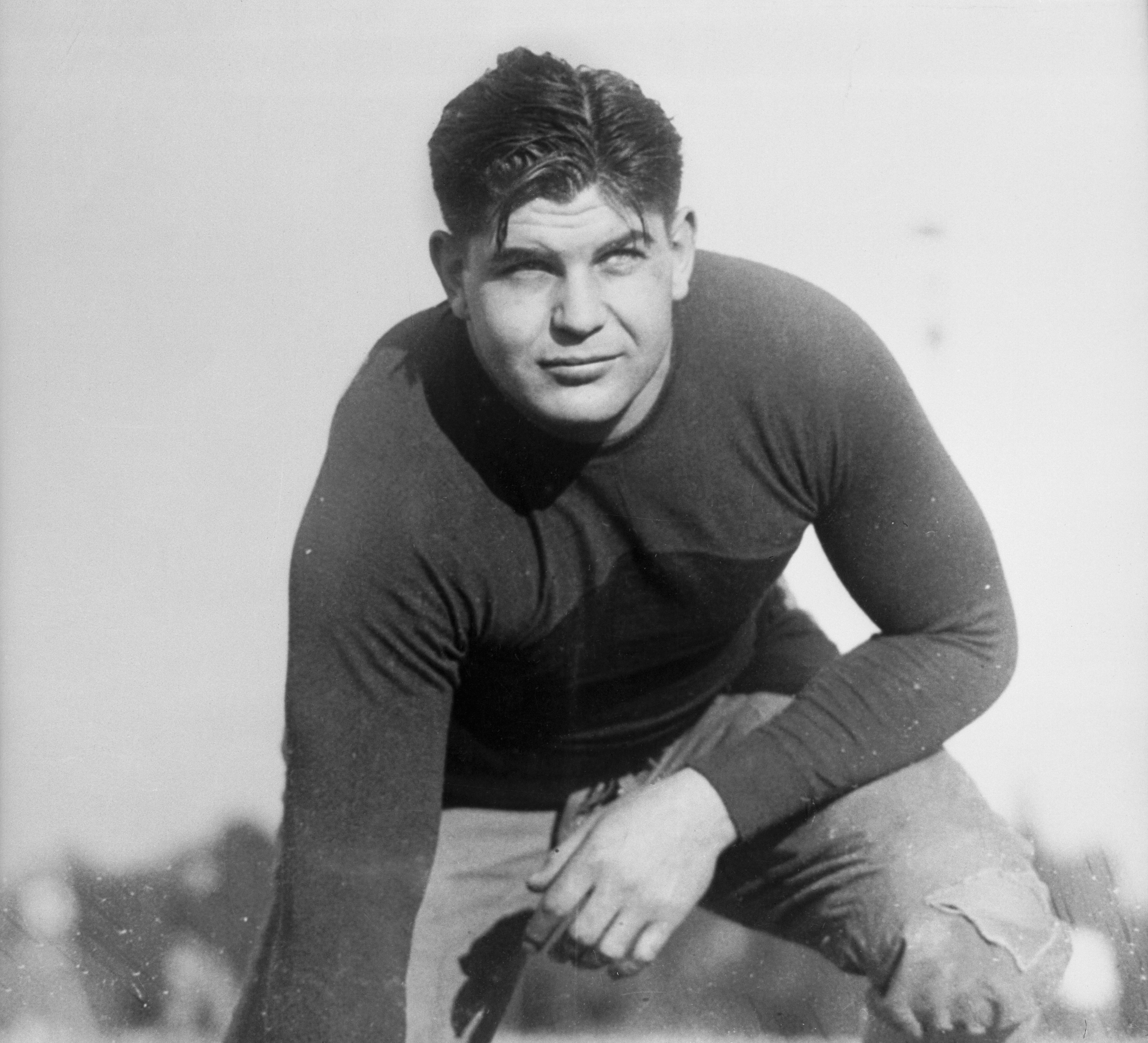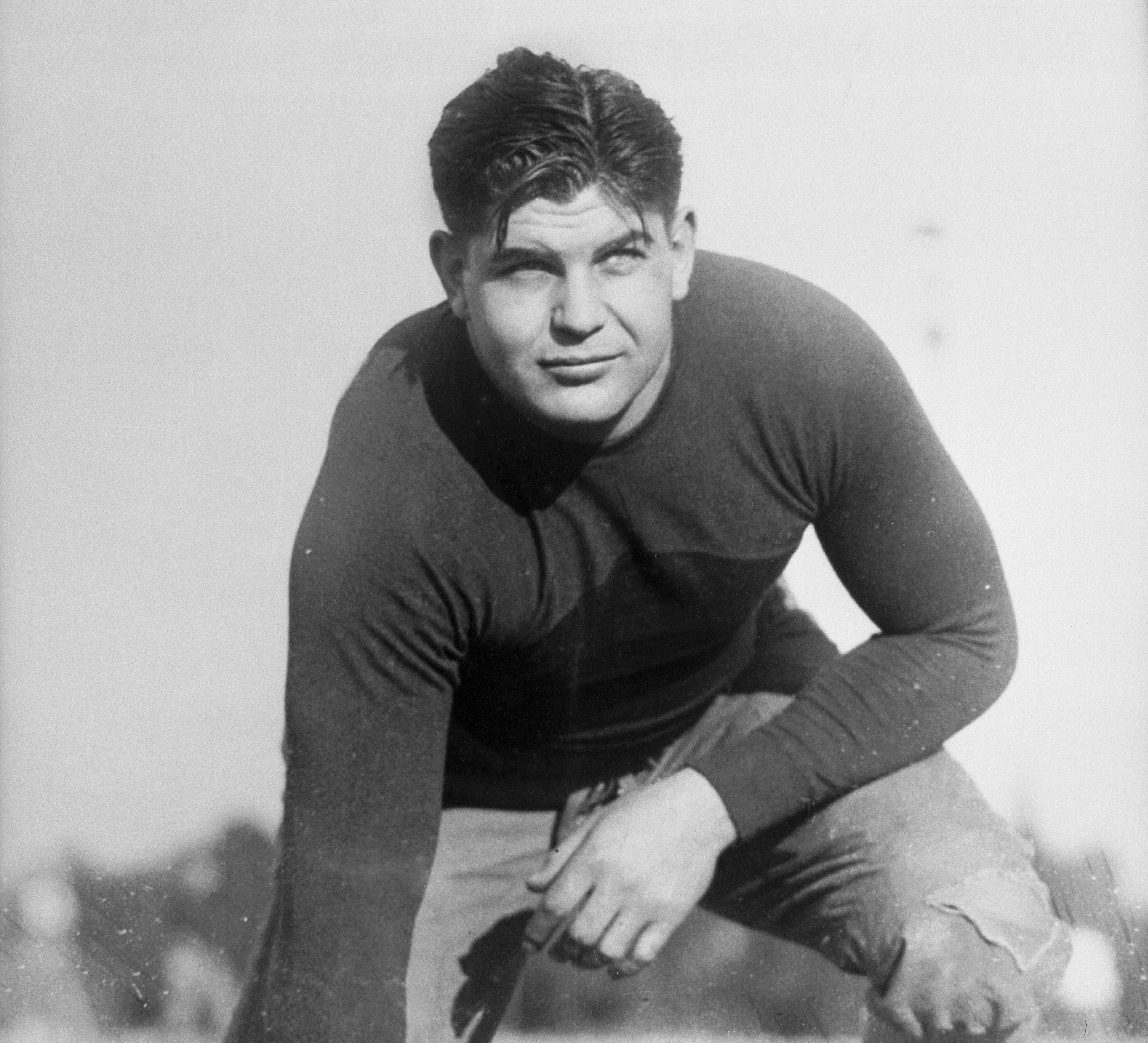 What could've possibly happened during that coin toss that led such a beloved athlete to lose his ability to play football? In the 1940 Washington Redskins versus New York Giants game, Edwards met in the middle of the field as team captain to oversee the coin toss. After the toss ended, Edwards pivoted to return to his team's sideline, and his cleat got stuck in the turf. 
Unfortunately, Edwards suffered from bad knees, possibly from all the squatting involved when playing as an offensive and defensive lineman for so many years. According to Sports Illustrated, Edwards tore his knee ligaments when his cleat embedded itself into the turf, and he was never able to play professionally again. 
Edwards did return to the NFL as an assistant coach for the Washington Redskins, later taking on the role of head coach. He eventually retired in 1948. Edwards wasn't the only NFL player to have a negative coin toss experience. 
Phil Luckett's botched coin toss in 1998
In 1998, the Detroit Lions faced the Pittsburgh Steelers on Thanksgiving, and the game eventually went into overtime. The Steelers had the coin toss call, and running back Jerome Bettis called "tails" while the coin was in the air. Phil Luckett, the referee, misheard the call and incorrectly gave the ball to the Lions at the start of overtime. Bettis, understandably confused and angry, argued that he had called tails, but Luckett persisted and the Lions went on to kick a game-winning field goal.
Luckett's miscall has gone down in infamy for Steelers fans, and it led many players and coaches to question the merits of the overtime rules. Eventually, OT rules changed to permit both teams at least one crack at the possession of the ball before the game officially concludes. 
Jerry Jones' $300,000 bet on a coin toss
RELATED: Jerry Jones' Incredible Net Worth Is More Than the Wealth of Many Countries
Jerry Jones, the unimaginably wealthy owner of the Dallas Cowboys, once bet $300,000 on a coin toss and lost. In the long run, however, the risk and initial loss paid off. When Jones saw an opportunity to purchase the Dallas Cowboys from Bum Bright he quickly plunged negotiations. Those negotiations didn't go as smoothly as Jones had hoped, and Bright and Jones ended up agreeing to settle their differences of $300,000 by leaving them to fate: a coin toss. Jones ended up losing the toss, costing him a large sum of money, but eventually granting him ownership of the Dallas Cowboys. 
Coin tosses don't always go as planned, but they do make for some interesting NFL history.