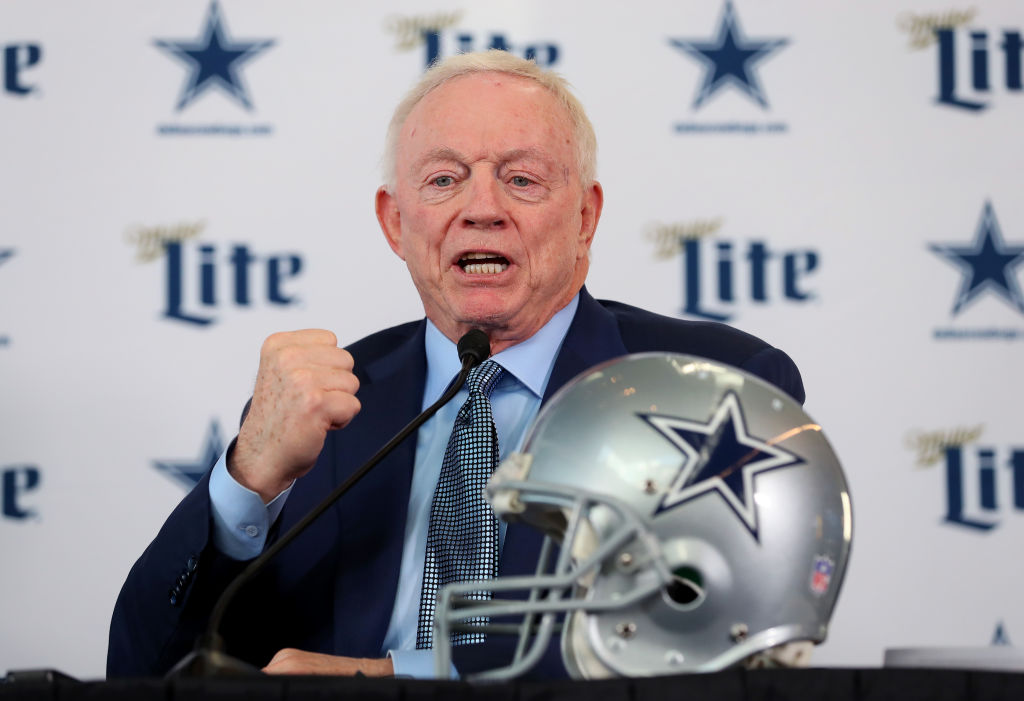 Jerry Jones' Incredible Net Worth Is More Than the Wealth of Many Countries
Jerry Jones spent $150 million to purchase the Dallas Cowboys in 1989. Now, they are worth $5.5 billion. What is Jerry Jones' net worth?
When Jerry Jones purchased the Dallas Cowboys in 1989 for $150 million, many thought he was crazy. It was the first time anybody had ever paid more than $100 million for a sports team. More than 30 years later, the Cowboys are the most valuable team in the world, and Jones, by himself, is worth more than many countries. What is Jerry Jones' net worth?
Jerry Jones earns first million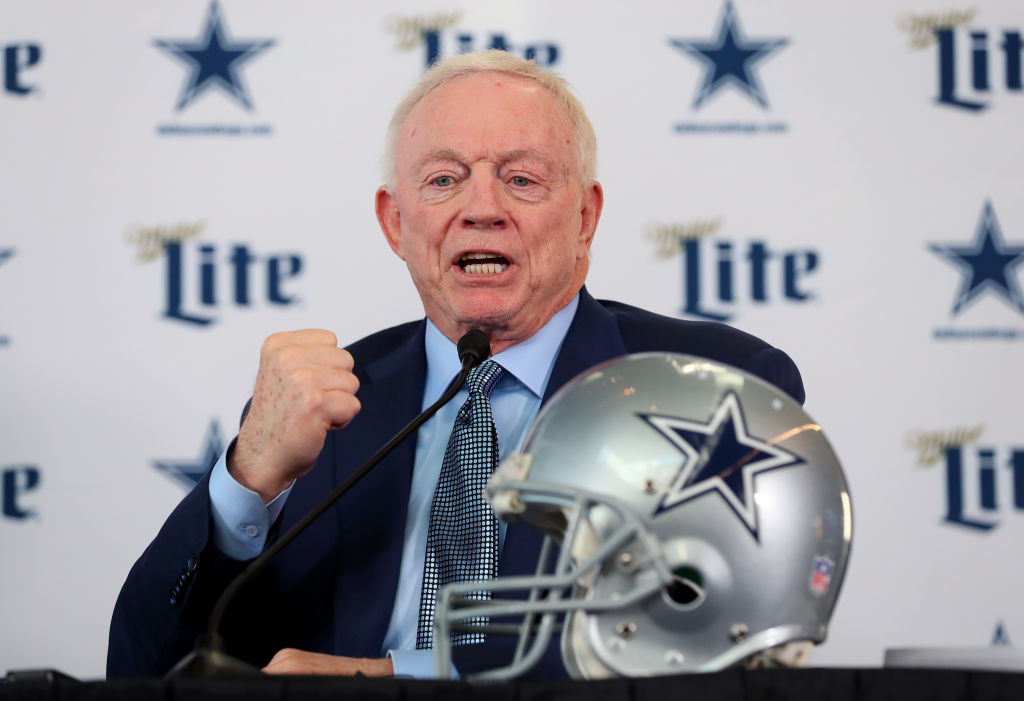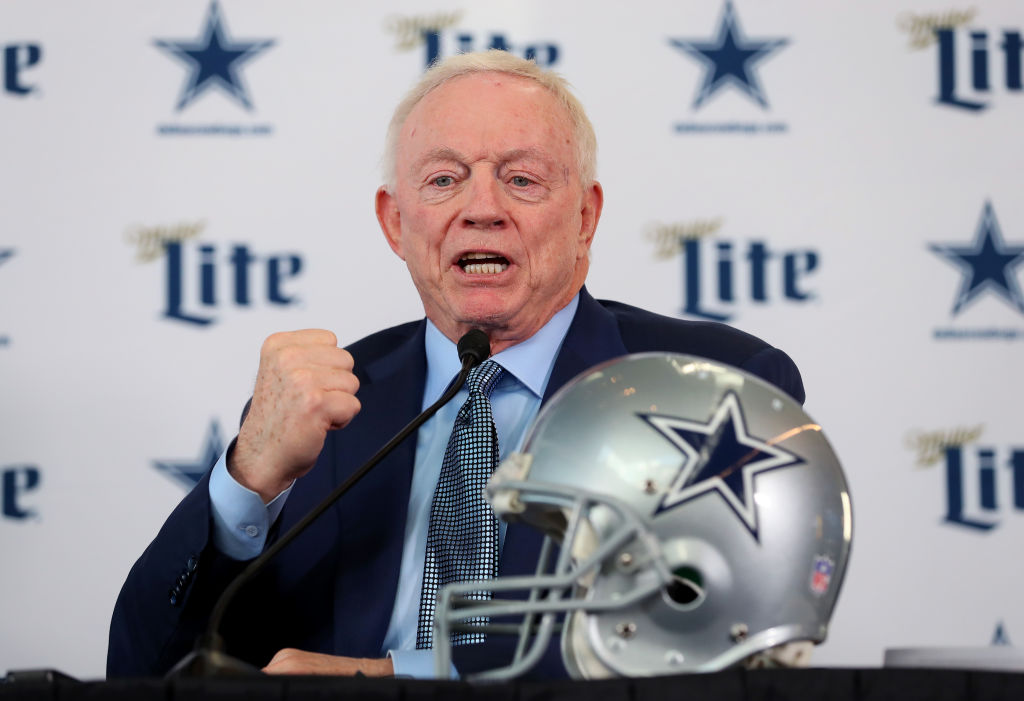 Jerry Jones first made a name for himself as the co-captain of the University of Arkansas 1964 national championship football team. Upon graduation, Jones borrowed a million dollars from Jimmy Hoffa's Teamsters union to open up a chain of Shakey's Pizza Parlor restaurants in Missouri. The business failed.  
Following that initial failure, Jones opted to work in the family business, a life insurance company. After several years working in the family business and still wanting to pursue business on his own, Jones launched an oil and gas exploration company in Arkansas.
It was a huge success as Jones struck oil on 13 of his first 13 oil drillings. He made millions. Throughout the 1970s, his oil business did exceptionally well, aided by the Arab Oil Embargo of 1974, which sent gasoline prices soaring. In the late 1980s, Jones learned about a sputtering business that another successful oil tycoon was trying to sell. The timing couldn't have been more perfect.
Jones spends record amount purchasing Dallas Cowboys 
In February 1989, Jerry Jones bought the Dallas Cowboys from fellow oilman H.R. Bright. Jones came in and quickly established who was in charge promptly dismissing legendary head coach Tom Landry, a move that angered many fans. Jones didn't care. It was business, plain and simple.
While the Cowboys began a quick turnaround on the field with the hiring of head coach Jimmy Johnson and drafting top-level talent in Troy Aikman, Emmitt Smith, and Michael Irvin, behind the scenes Jones battled the NFL over its merchandise arrangement. He understood the Cowboys brought in 25 percent of the NFL's merchandise revenue but only received a portion of the profits. He signed deals with Nike and Pepsi, a director competitor of the league's beverage sponsor Coca-Cola.
The NFL sued, but Jones won, and in the process, generated millions of dollars in revenue for the Cowboys franchise. Those millions combined with the success of the team on the field in the 1990s and the value of the Cowboys skyrocketed. Today, the team is currently valued at $5.5 billion.
What is Jerry Jones' net worth?
While Cowboys games are where you can find Jones on Sundays in the fall, he's still active in other business ventures throughout the year. He's still involved in the oil business, and in 2018, Jones became the controlling shareholder in Comstock Resources, a publicly traded Texas oil and gas company.
He's also added retail and residential real estate projects in Dallas to his diverse portfolio, and is also co-owner of 75 Papa John's pizza franchises. He's an avid art collector with pieces by Picasso, Renoir, and Matisse. One of his most prized paintings is Norman Rockwell's "Coin Toss," which he paid $1.9 million in 1989. Today, it's valued at $18.5 million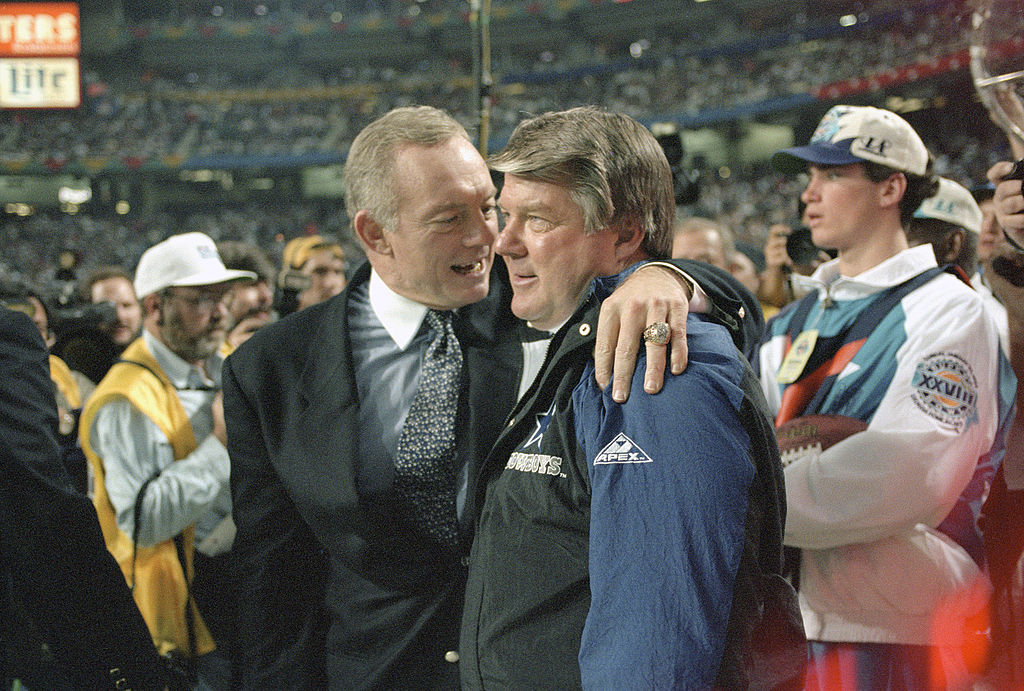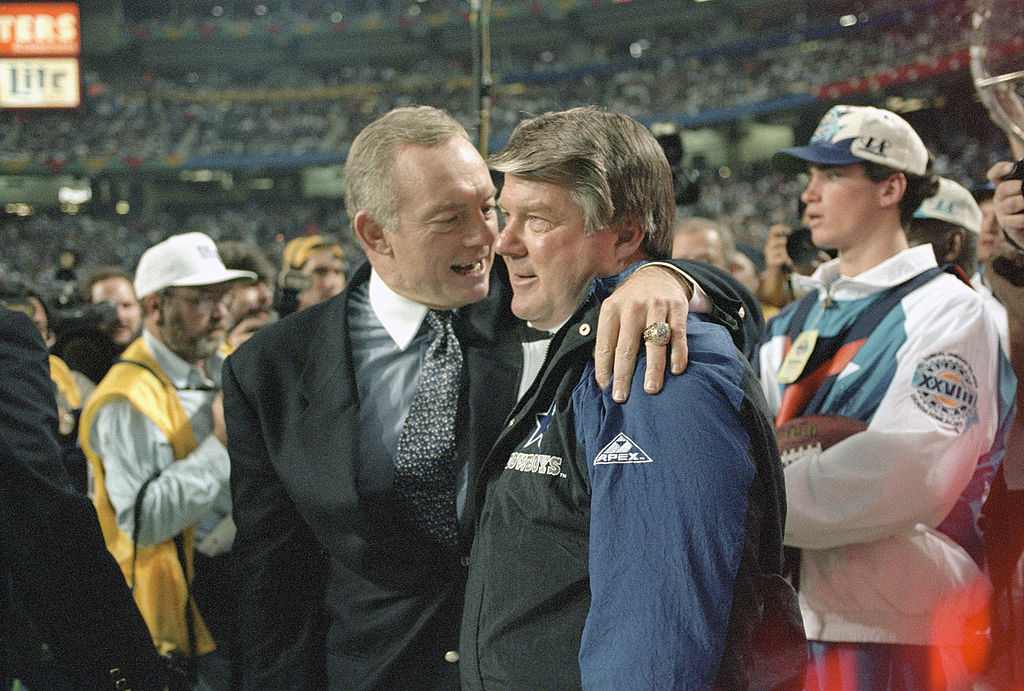 The 77-year-old Jones resides in Highland Park, a suburb of Dallas, in a home with an estimated value of $20 million. He also owns a $250-million yacht and a $50-million Gulfstream jet. All of his assets combined, Jones has a net worth of approximately $8.4 billion. His net worth is more than the total wealth of many countries in the world including Chad, Samoa, Aruba, and Haiti.
Love him or hate him, and there's a lot in each category, the legacy of Jerry Jones will be remembered as someone who took a gamble and paid more money than anyone had before to purchase a sports team, and that risk has paid off in spades.