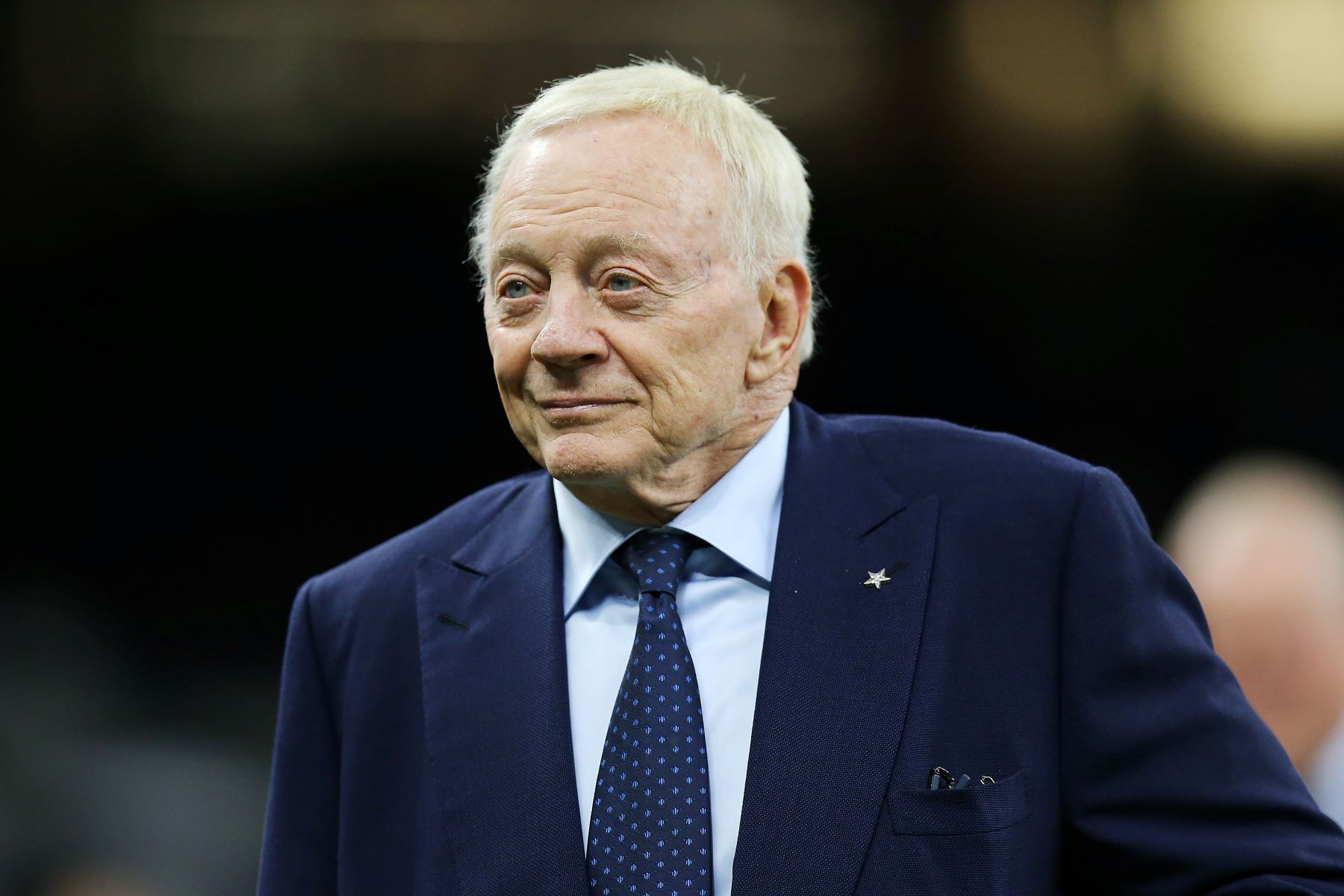 Jerry Jones
The owner, president, and general manager of the Dallas Cowboys comes from humble beginnings in North Little Rock, Arkansas, where his parents owned two supermarkets. A promising offensive lineman, Jerry Jones co-captained the 1964 national championship football team for Frank Broyles' Arkansas Razorbacks. Jones saw his post-college business ventures largely fail until he founded Jones Oil and Land Lease, which prospects for natural resources.
After amassing millions over the next two decades, the football enthusiast bought the Dallas Cowboys for $140 million. Jones fired longtime coach Tom Landry and hired his old Arkansas teammate Jimmy Johnson. A '90s dynasty culminated in three Super Bowl wins as players like Troy Aikman, Emmitt Smith, and Michael Irvin became household names. Jones continues to garner critics, as well as admirers, as his shrewd business dealings impact both the Dallas Cowboys and NFL overall.
Team owner: Dallas Cowboys
Acquired team: 1989
Accomplishments: Three-time Super Bowl champion (1992, 1993, and 1995 seasons), 1993 Outstanding Team ESPY Award, 2014 NFL Executive of the Year, entered the Pro Football Hall of Fame in 2017
Other roles: President, General Manager
Spouse: Eugenia Jones (m. 1963)
Net worth: $10.6 billion
---
Visit the Pro Football Hall of Fame's profile on Jerry Jones.
Read the latest articles about Jerry Jones: