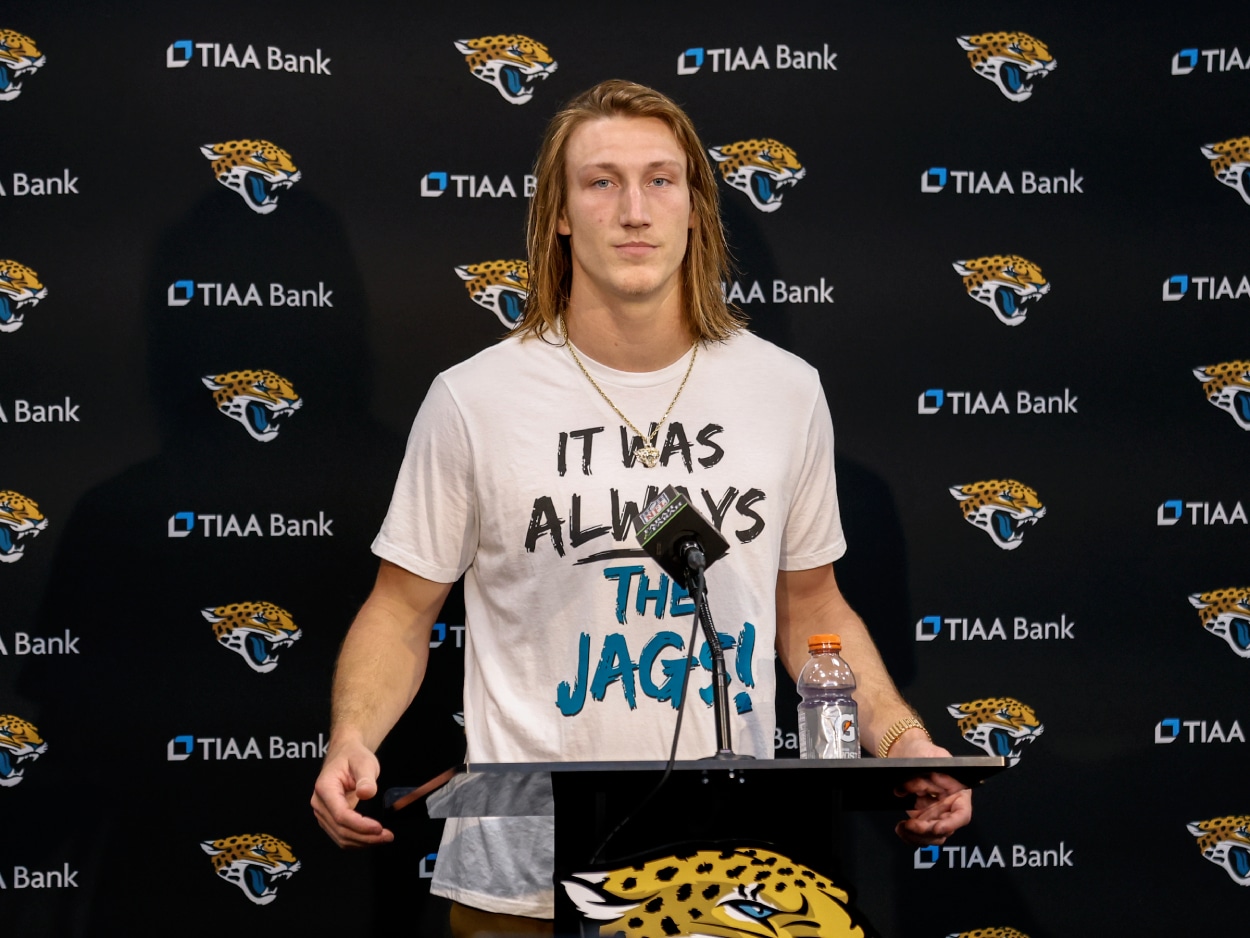 While Complimenting Jaguars Fans, Trevor Lawrence May Have Struck a Nerve With Kansas City's
Things could get awfully loud in Kansas City this weekend for Trevor Lawrence and the Jacksonville Jaguars.
The Jacksonville Jaguars are riding high. Led by their young quarterback Trevor Lawrence, the Jags rallied from a 27-0 deficit last weekend to pull off a miraculous comeback at home against the Los Angeles Chargers, winning 31-30.
Playing in front of a hyped-up crowd, Lawrence threw four touchdown passes to erase the 27-point deficit and earn a Saturday date with the top-seeded Kansas City Chiefs at GEHA Field at Arrowhead Stadium. While Lawrence gave plenty of credit to his home crowd during last week's win, he may have touched a nerve with the Chiefs fans.
Trevor Lawrence and the Jaguars face their toughest test of the season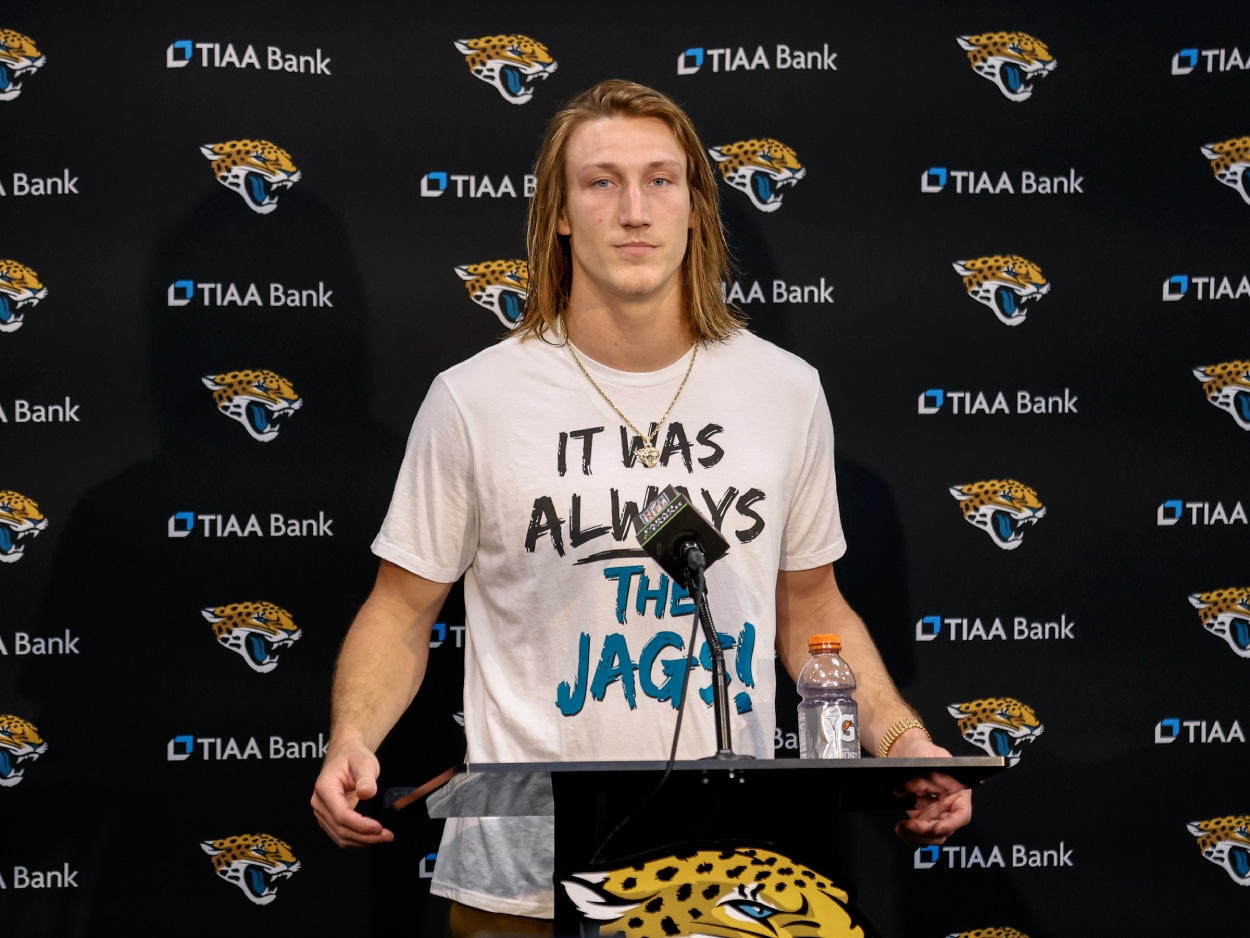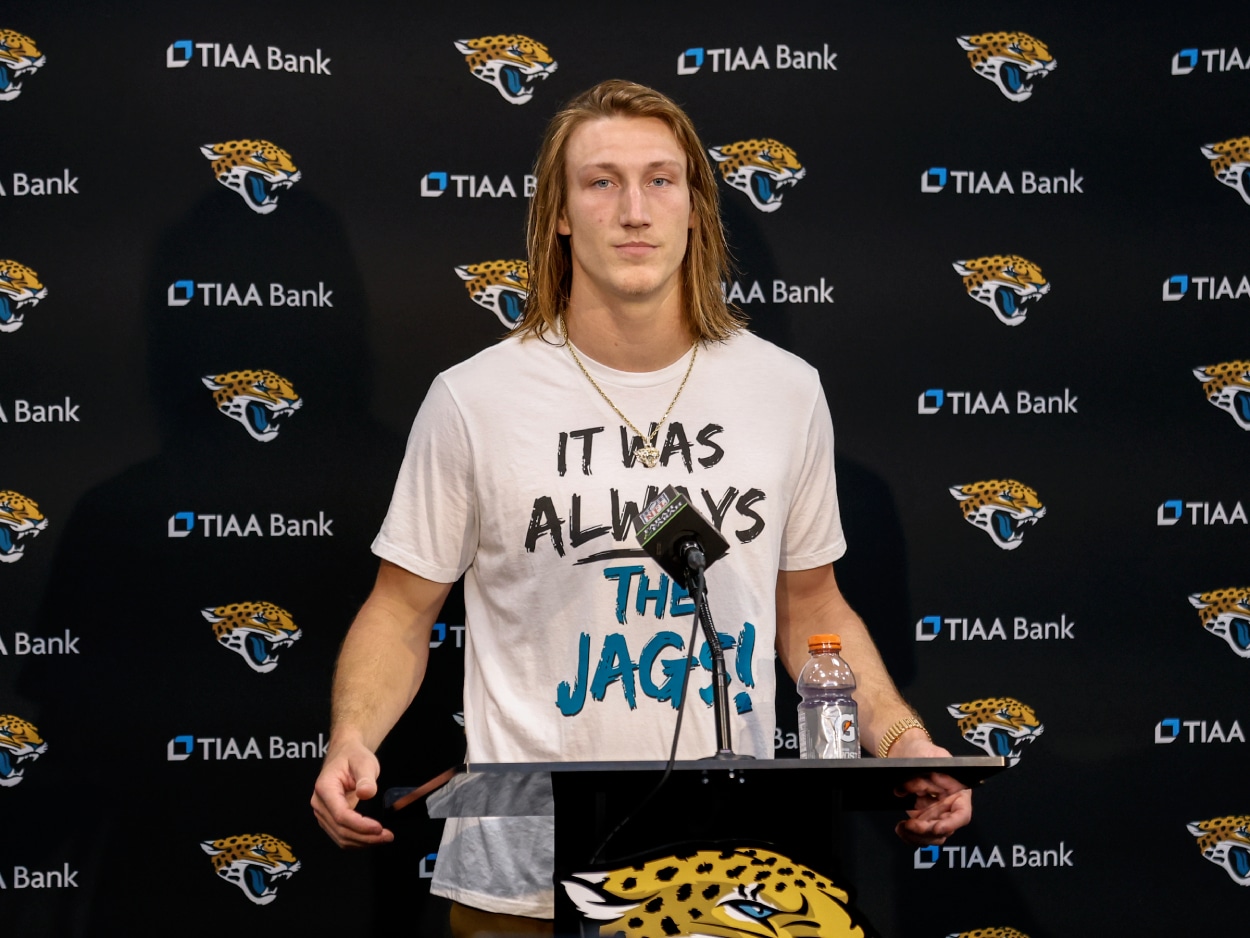 The Jaguars survived their last two must-win games and face their third straight on Saturday. Two weeks ago, Jacksonville won an ugly home game against the Tennessee Titans to capture the AFC South title and earn an automatic playoff berth. Last week, they were left for dead as the visiting Chargers cruised early but faltered late as the Jags pulled off the shocking comeback.
This week is a different story. The Jags hit the road and face the favorites to win the Super Bowl.
The Chiefs are well rested after securing the conference's only playoff bye. They went 14-3 this season and have the likely MVP running the show in quarterback Patrick Mahomes.
The teams are familiar with each other, as they squared off against each other earlier this season. In Week 10, the Jags traveled to Kansas City and dropped a 27-17 decision. The Chiefs jumped out to a 20-0 lead and never looked back. Mahomes threw four touchdown passes in the win.
There is a lot more riding on Saturday's game. The winner advances to face either the Buffalo Bills or the Cincinnati Bengals to play for the right to go to the Super Bowl.
Lawrence may have struck a nerve with Chiefs fans when he praised Jacksonville's
Lawrence and the Jags know they'll be in hostile territory this weekend. Although they experienced it in November, the stakes are much higher this time around.
Chiefs fans are known to be some of the most passionate and loud groups in the NFL. According to KMBC News in Kansas City, Arrowhead Stadium is in the "Guinness Book of World Records" for being the loudest sports stadium in the world, recording 142.2 decibels.
While Lawrence intended to give Jaguars fans props ahead of Saturday's showdown, he seemed to sell Chiefs fans short.
"I can't imagine Arrowhead Stadium will be much louder than our fans were here on Saturday, honestly, but that was on defense, not offense," Lawrence said during a press conference.
As innocent as that comment sounds, it fired up some Chiefs fans and also drew some responses from media personalities.
"Ya'll think Jacksonville is just as loud as Arrowhead with your little 42,000 fans and a swimming pool?" Shannon Sharpe asked on Undisputed. "Man, ya'll better stop it."
"We gotta get out there and make it impossible for them to even hear their own huddles, then I think we can really impact the game in a positive way," said Chiefs fan Lynn Schmidt, per KSHB 41 Kansas City.
Lawrence's comment was innocent enough, but Chiefs fans will certainly use it to their advantage Saturday.