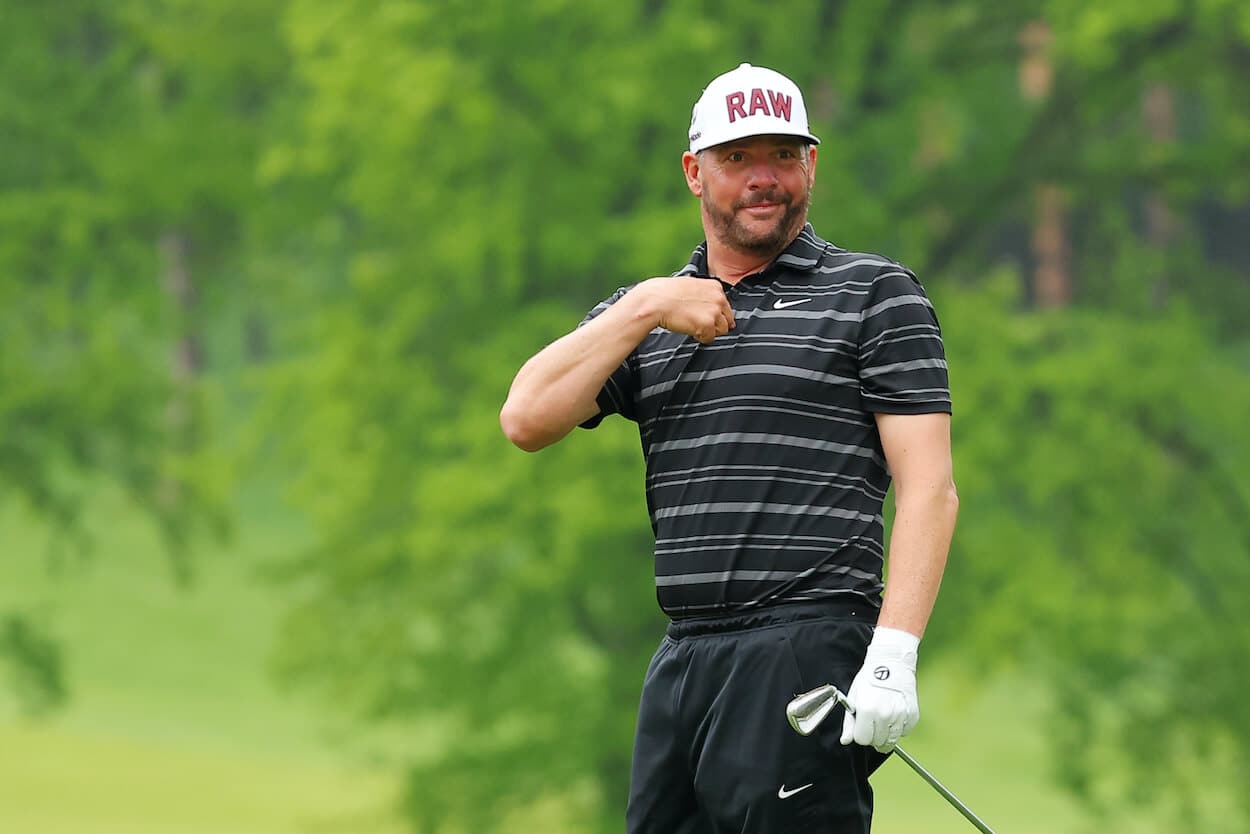 Who Is Michael Block, the PGA Pro in Line for a Life-Changing Payday at the PGA Championship?
Here's everything you need to know about Michael Block, the man stealing the show at the 2023 PGA Championship.
It's Sunday at the 2023 PGA Championship, and the top of the leaderboard is littered with familiar names. Four-time major champion Brooks Koepka leads by one at 6 under par, while Corey Conners and Viktor Hovland (-5) are hot on his tail searching for their first major. Major winners Bryson DeChambeau (-3), Justin Rose (-2), Scottie Scheffler (-2), and Rory McIlroy (-1) are also in the hunt with one round to play at Oak Hill Country Club.
Then there's 46-year-old Michael Block at even par, and if you've never heard that name before, you're not alone.
Block isn't a PGA Tour player, nor has he ever been. So, who the heck is this guy stealing the show at the PGA Championship?
Who is Michael Block?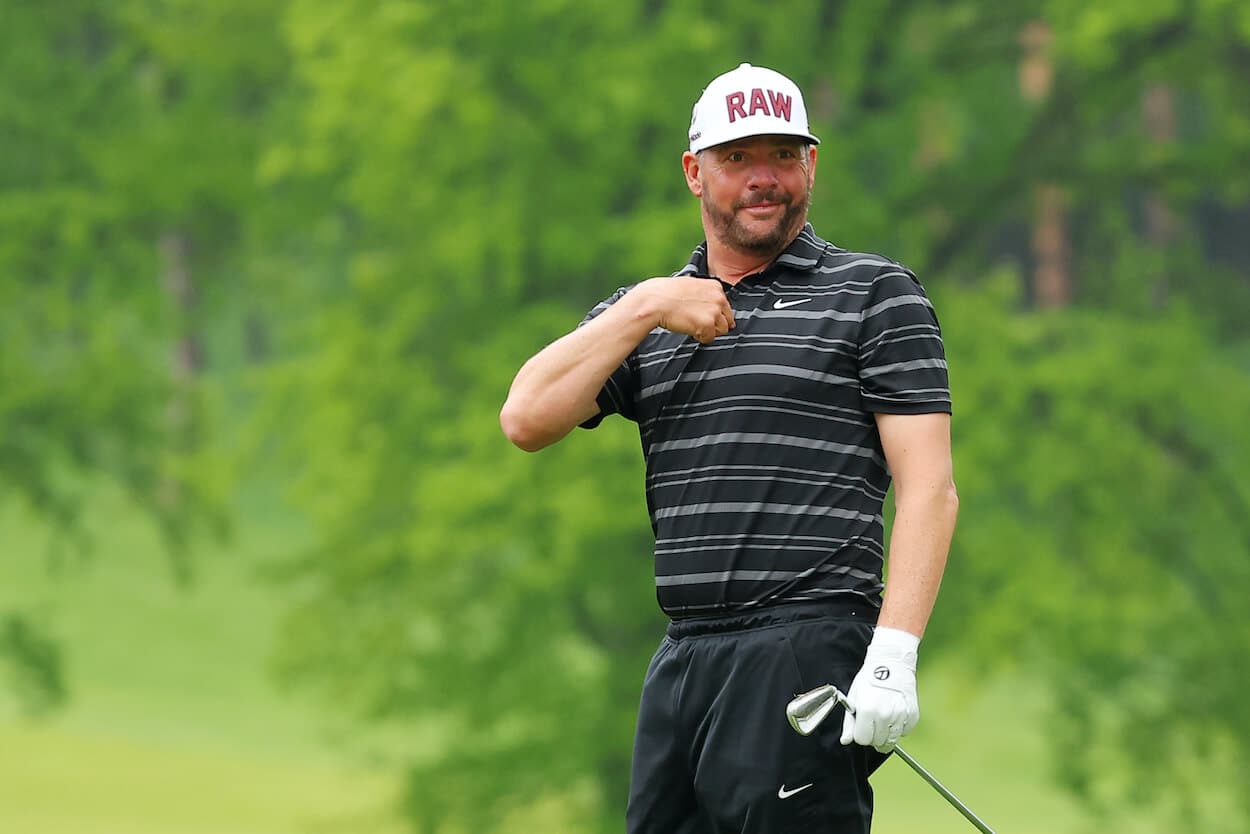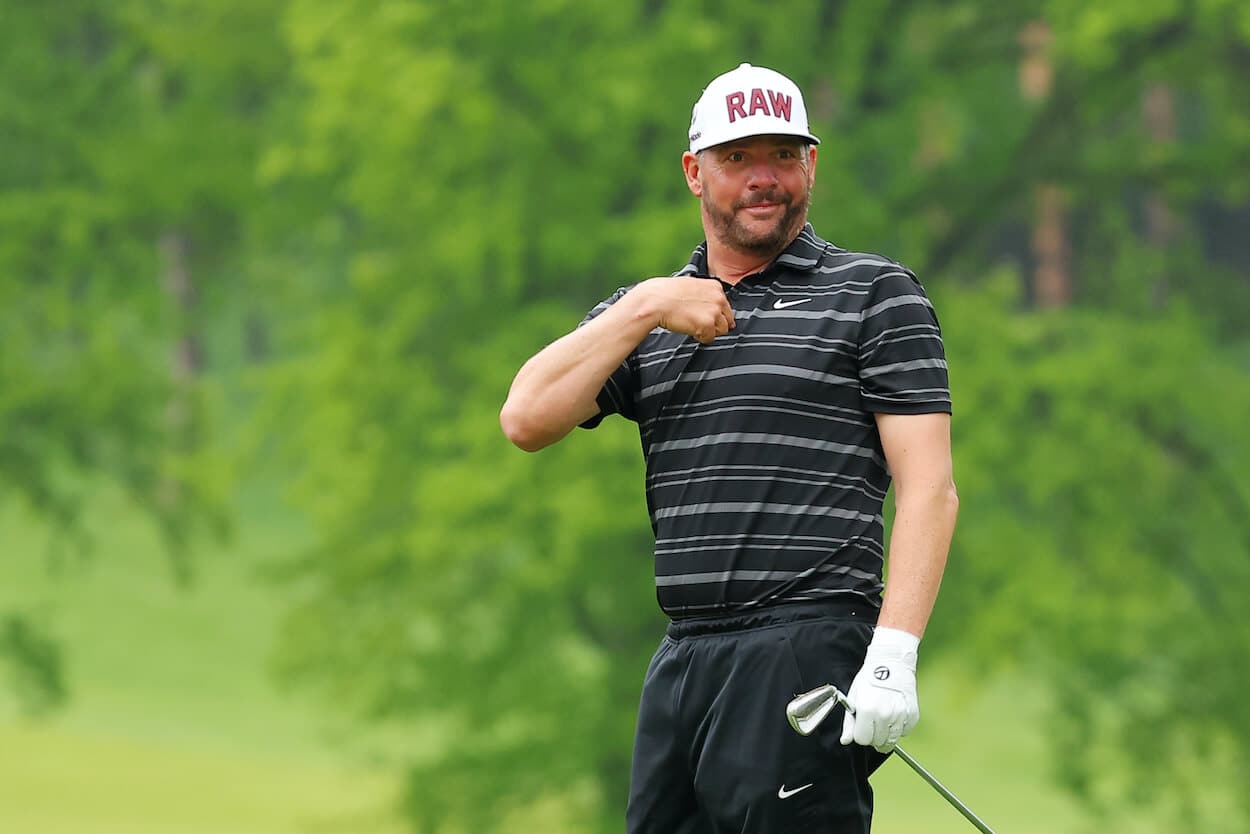 Even if you're a die-hard golf fan, this is likely the first time you're learning about Michael Block. The 46-year-old golfer is the head professional at Arroyo Trabuco Golf Club in Mission Viejo, Calif. He charges $125 for a 45-minute lesson and $500 for a nine-hole session, but those prices might be going up after this week.
Block qualified for the 2023 PGA Championship by finishing T2 in the 2023 PGA Professional Championship. It's just his 26th start on the PGA Tour dating back to 2007. In the previous 25, he made the cut only four times and never finished better than T69. Heading into the PGA Championship at Oak Hill, Block had missed 14 straight cuts on the PGA Tour dating back to 2015.
His goal for the week was simply to make the cut and finish as the top club pro in the field. Those expectations have shifted a bit after three rounds.
Block easily made the cut with back-to-back rounds of even-par 70 on Thursday and Friday, while none of the other 19 club pros made the weekend. Then, he kept the magic rolling with another 70 during a rain-soaked third round that frustrated most of the best players in the world. The Cinderella story will enter Sunday's final round at even par and just six strokes back of the lead.
And his playing partner? Oh, just Rory McIlroy.
Michael Block is in life for a life-changing payday at the PGA Championship
In 25 career PGA Tour starts, Block has totaled just $38,038 in winnings. The biggest check he ever received at a golf tournament was $75,000 nearly 10 years ago. He's on pace to shatter that number at Oak Hill.
Block will start his final round in a tie for eighth place on the leaderboard. A top-10 finish would give him a minimum payday of $465,000, and he'll make six digits as long as he stays inside the top 32. But why not set the bar even higher?
A top-three finish for Block would give him more than $1 million in winnings. A two-way tie for third would give him Special Temporary Membership on the PGA TOUR, and a top-four finish would get him into next year's Masters.
There's a ton on the line for Block this Sunday, but he's just focused on having fun and soaking up every last moment of this magical week. How can you not root for this guy?