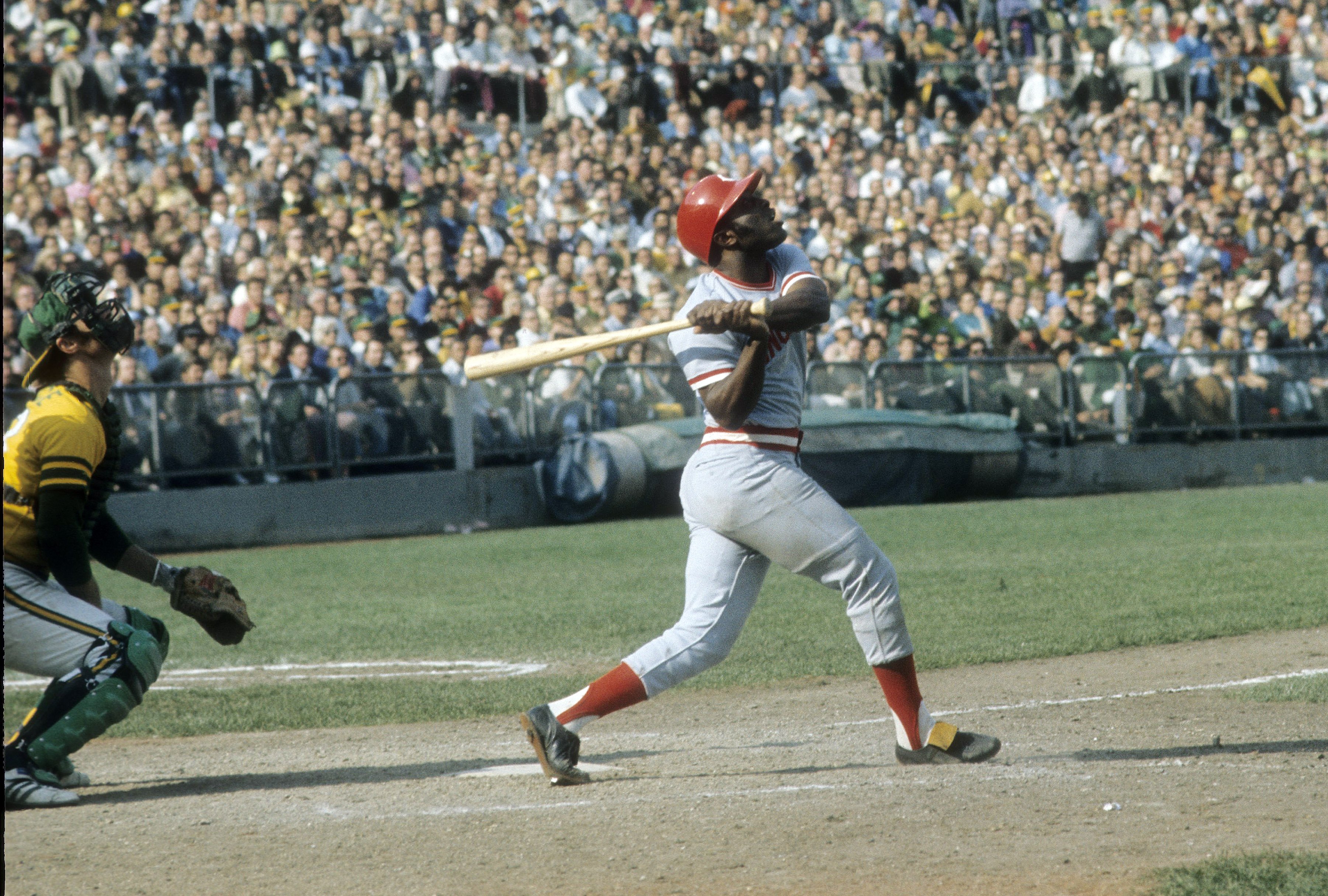 Why Did Joe Morgan Flap His Back Elbow While Batting?
Why did Cincinnati Reds Hall-of-Fame second baseman Joe Morgan always flap his back elbow while he was at the plate?
He had one of the strangest baseball habits in Major League Baseball. Former MLB All-Star second baseman Joe Morgan, a two-time World Series champion with the Cincinnati Reds who played 22 years on the big leagues, died Sunday at 77. Why did Morgan, a 10-time MLB All-Star, always flap his back elbow while he was batting?
Joe Morgan inducted into the Hall of Fame in 1990
Joe Morgan made his Major League Baseball debut on Sept. 21, 1963, when he was 20 years old. He appeared in a combined 18 games during the 1963 and 1964 seasons before finishing second in the Rookie of the Year voting in 1965. Morgan played with the Houston Astros through the 1971 season before being traded to the Cincinnati Reds in November of 1971 at baseball's winter meetings.
Morgan became a big part of Cincinnati's Big Red Machine, teaming with Pete Rose, Johnny Bench, Tony Perez, and Dave Concepcion. The Reds won consecutive World Series titles in 1975 and 1976. Morgan played a major role in those championships as he was named the National League Most Valuable Player during both of those seasons.
Beginning with his first season in Cincinnati, Morgan made eight straight MLB All-Star Game appearances. Morgan was an excellent defensive second baseman, winning five Gold Glove Awards. He was very disciplined at the plate, leading the league in walks four seasons. His best season came in 1976 when he had career-highs in both home runs (27) and RBIs (111) in 141 games. He also led the league in on-base percentage at .444. Morgan was inducted into the National Baseball Hall of Fame in 1990.
Johnny Bench praises Morgan
Johnny Bench, a Hall-of-Fame catcher and former teammate of Joe Morgan, had nothing but praise for the second baseman. According to the Cincinnati Enquirer, Bench, in 2018, said Morgan was "the best ballplayer I've ever played with or ever seen." He reiterated that statement Monday, one day after Morgan's death.
"When you wanted a hit, he got a hit," Bench said on an episode of MLB Network's High Heat. "When you needed a stolen base, he got a stolen base, and when we needed a home run, he got a home run. He's a Gold Glover, he's an MVP, he was the key, he was everything. He was as good of a ballplayer as I've ever seen, ever played with, ever played against and the person himself was just as good."
Bench said he and Morgan stayed in touch after their playing days were long over. He praised Morgan for being a family man and stressed that Morgan was very important to him. "We've been talking since I retired, since our playing days," said Bench. "You had to admire him for all the things he did on the field but to think what he did off the field, and what a family man he was. I talked to (so many people) who knew how important he was in my life."
Why did Joe Morgan always flap his elbow at the plate?
While Joe Morgan's numbers speak for themselves, he was well-known for his little elbow quirk while at the plate. His back elbow would always flap like a chicken as he awaited the pitch. The flapping came under the advice of former teammate Nellie Fox.
Bench noted how much Morgan admired Fox. "Nellie Fox was his hero," Bench said on High Heat. "He wanted to be proven as a little man that he could do all of the same jobs – he could do everything that everybody else could."
According to the Society for American Baseball Research, it was Fox who told Morgan to flap his elbow. Early in his career, Morgan was keeping his back elbow too low. Fox suggested Morgan flap the elbow to help him keep it up. Morgan took the advice and it became his trademark throughout his 22-year career in the big leagues.