Did Ken Griffey Jr. Make More Money on the Cincinnati Reds or Seattle Mariners?
Ken Griffey Jr. had the sweetest swing in MLB history. He was also one of the greatest players to ever play the game. Griffey had an excellent career with the Seattle Mariners and then played well for the Cincinnati Reds. However, did Griffey end up making more money with the Mariners, who he spent over 12 seasons with, or did he make more money with the Reds, who he spent over eight seasons with?
Ken Griffey Jr. was the best player in baseball with the Seattle Mariners
The Seattle Mariners selected Ken Griffey Jr. straight out of high school in the first round of the 1987 MLB draft. He then made his debut with the team in April 1989.
In Griffey's first season, he hit .264 to go with 16 home runs and 61 RBIs. However, during the 1990 season, Griffey became one of the best players in baseball. 
In 1990, Griffey earned his first of 11 consecutive All-Star selections. He hit .300 or better each season from 1990 through 1992, along with 22 home runs in both the 1990 and 1991 seasons, and 27 home runs in 1992.
However, in 1993, Griffey became one of the best home-run hitters in the league. He hit 45 home runs in 1993 to go with 109 RBIs and a .309 batting average.
Then from 1997 through 1999, Griffey led the American League in home runs in three straight seasons. He hit 56 in both 1997 and 1998, and 48 in 1999. Griffey also hit .284 or better in each of those seasons.
The 1999 campaign, however, was the last season Griffey played with the Mariners before being traded to the Reds. In his 11 seasons with Seattle before going to Cincy, the Mariners only went to the playoffs twice. The team reached the ALCS in 1995.
Ken Griffey Jr. could not stay healthy with the Cincinnati Reds
The Seattle Mariners traded Griffey to the Cincinnati Reds in February 2000. He grew up in Cincinnati as his dad, Ken Griffey Sr., won back-to-back World Series titles with the Reds in 1975 and 1976. Griffey then also signed a nine-year deal with the Reds, worth $116.5 million, according to The Washington Post.
Griffey earned his 11th consecutive All-Star selection with the Reds in 2000 as he hit .271 to go with 40 home runs and 118 RBIs.
However, after Griffey played in 111 games in 2001, he only played in 70 in 2002, 53 in 2003, and 83 in 2004. He still earned an All-Star selection in 2004, though, as he hit 20 home runs and had 60 RBIs in those games.
Griffey then played in a little over three more seasons with the Reds from 2005 to 2008. He hit 35 home runs to go with 92 RBIs and a .301 batting average in 2005. Griffey then batted .252 and hit 27 home runs in 2006, and he hit .277 in 2007 to go with 30 home runs and 93 RBIs.
The Reds then traded Griffey to the Chicago White Sox during the 2008 season. After that season, he returned to the Mariners in 2009, and played in 117 games that season, hitting 19 home runs and 57 RBIs. He then played in 33 games with the Mariners in 2010. Griffey, however, retired in June 2010.
Griffey never went to the postseason with the Reds, and played in ALDS with the White Sox in 2008. For his career, Griffey hit 630 home runs, which is seventh all-time. He also had a .284 career batting average, and 1,836 career RBIs.
Did he make more money on the Mariners or Reds?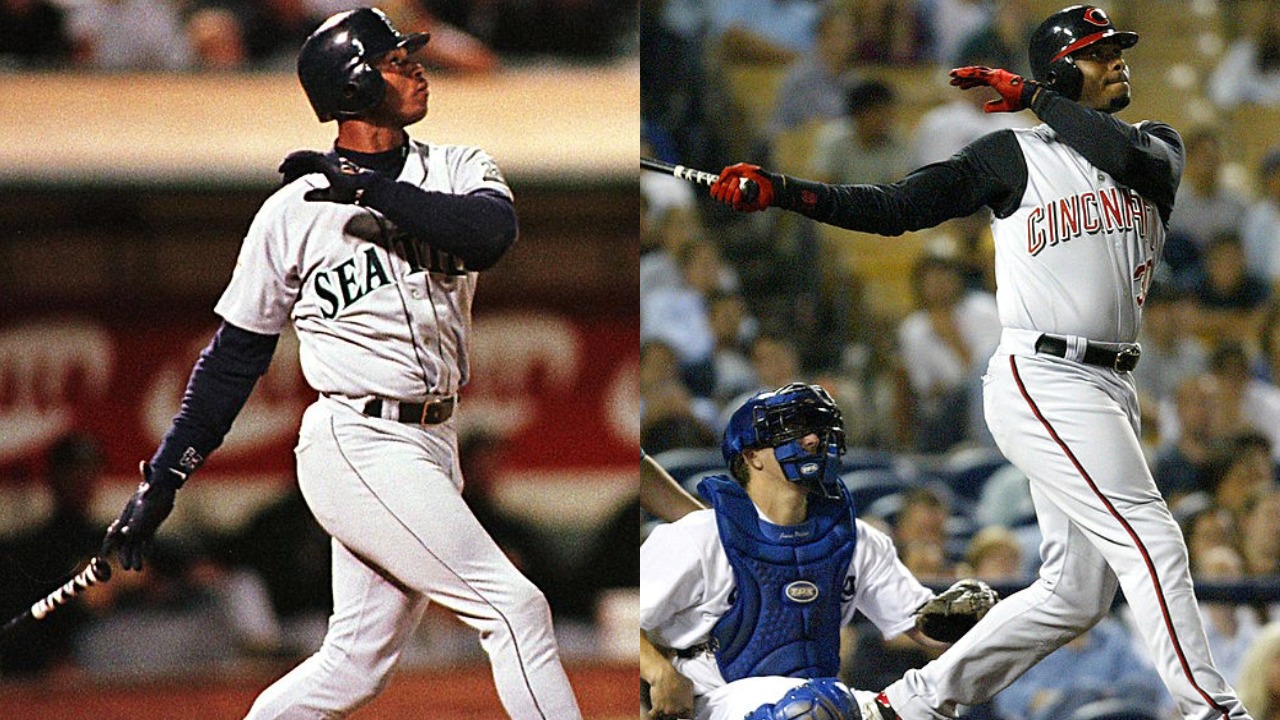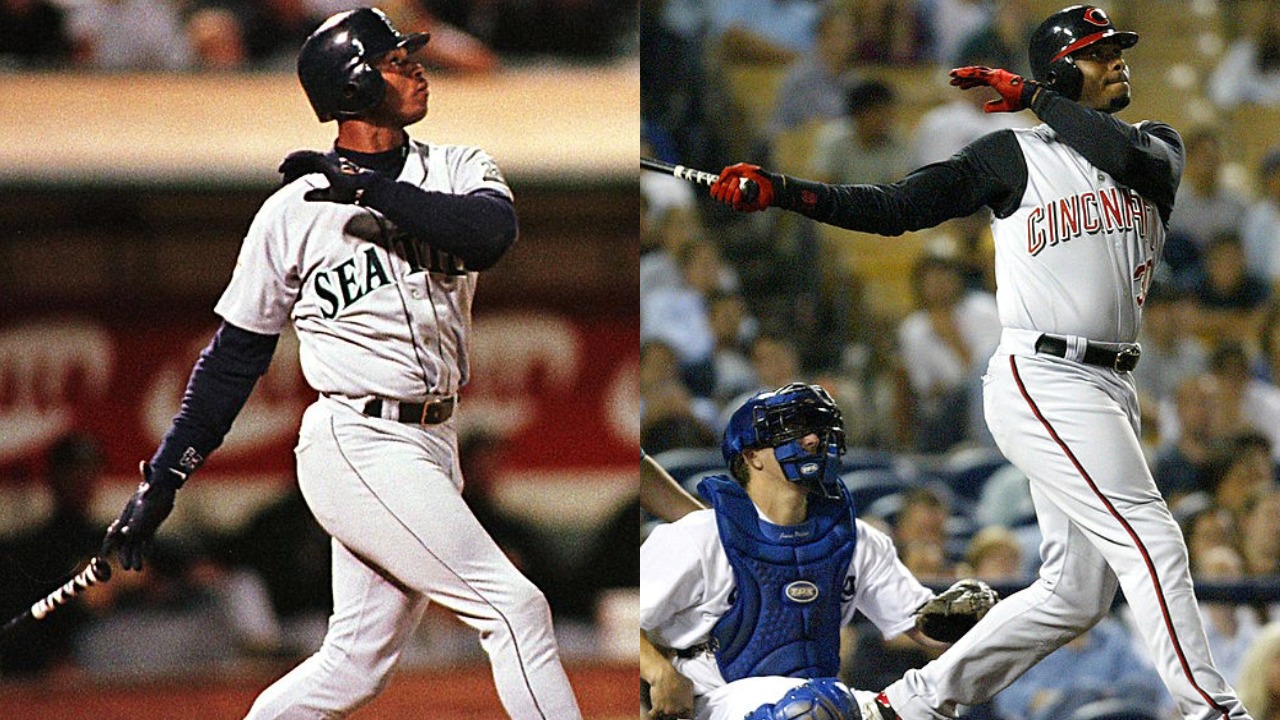 Ken Griffey Jr. earned a lot of money in his baseball career, but did he make more money with the Mariners or Reds?
In the time he spent with the Mariners, Griffey earned an estimated $55.9 million, according to Spotrac. That, however, does not even compare to what he made with the Reds. 
Griffey signed that $116.5 million deal in 2000 with the Reds. The team, however, deferred half of the money to be paid over time, according to WLWT. So, the Reds are still paying him and will still pay him an estimated $3.59 million through 2024, according to Spotrac.
So far, Griffey has earned an estimated $92.5 million from the Reds, and will still receive just under an estimated $18 million more from the team over the next five seasons, according to Spotrac.
In total, with the Mariners, Reds, and White Sox, Griffey has so far made over an estimated $154.4 million, according to Spotrac. After he is done getting paid by the Reds in 2024, that number will be at over an estimated $172.41 million. 
Ken Griffey Jr. was one of the greatest players to ever play in the MLB. His sweet swing ended up paying off big time for him.
Stats courtesy of Baseball Reference