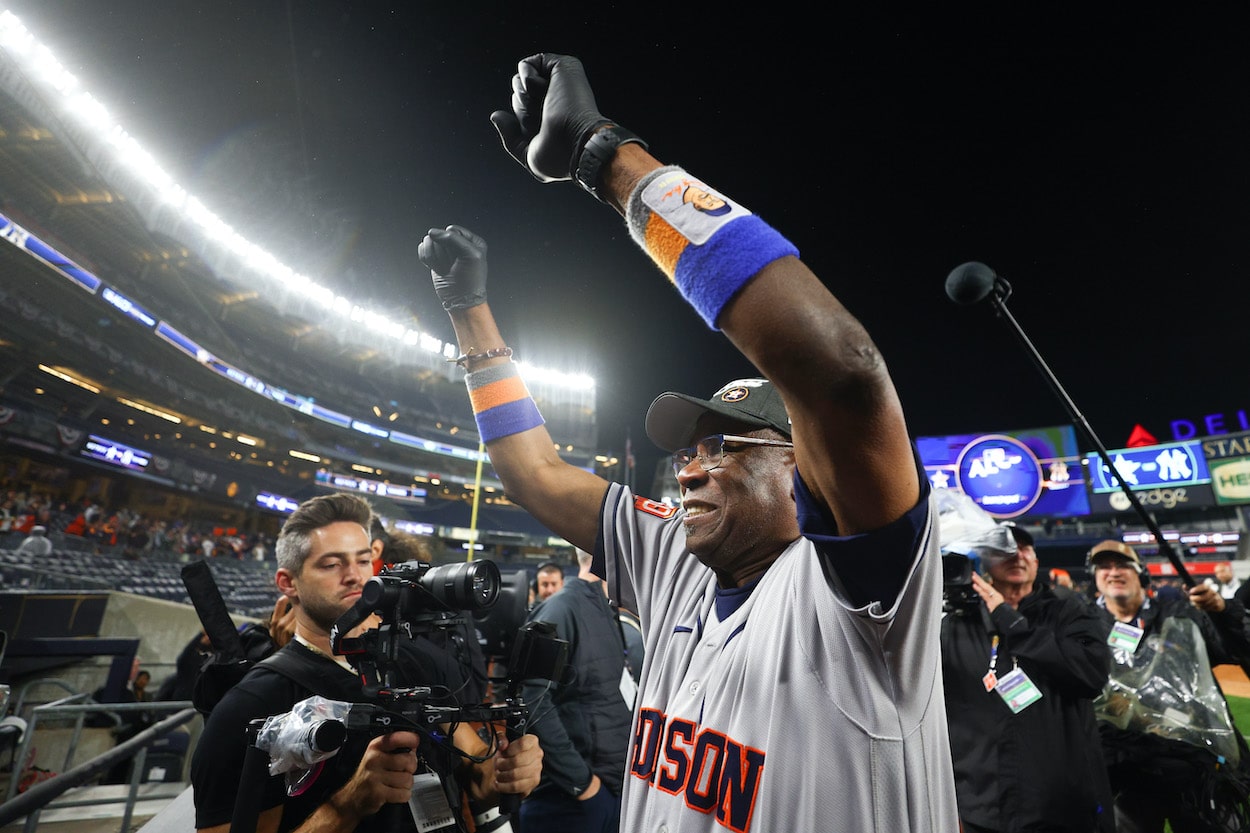 Why Does Dusty Baker Wear Gloves While Managing the Houston Astros?
What's up with Dusty Baker and his black gloves?
Dusty Baker is 73 years old. He's been managing professional baseball teams on and off since 1993, and he hasn't played in the MLB himself in 36 years. But in Baker's mind, he's still out there fielding fly balls, ripping doubles into the gap, and stealing bases with his players.
You can see it in the way he dresses up for games. The Houston Astros manager wears blue and orange wristbands on both arms and a Fitbit on his wrist to keep track of his physical activity. But that's not all. Baker also dons black, rubber-looking gloves while managing the Astros from the dugout.
So, why does Dusty Baker wear gloves during games?
Why does Dusty Baker wear gloves during Astros games?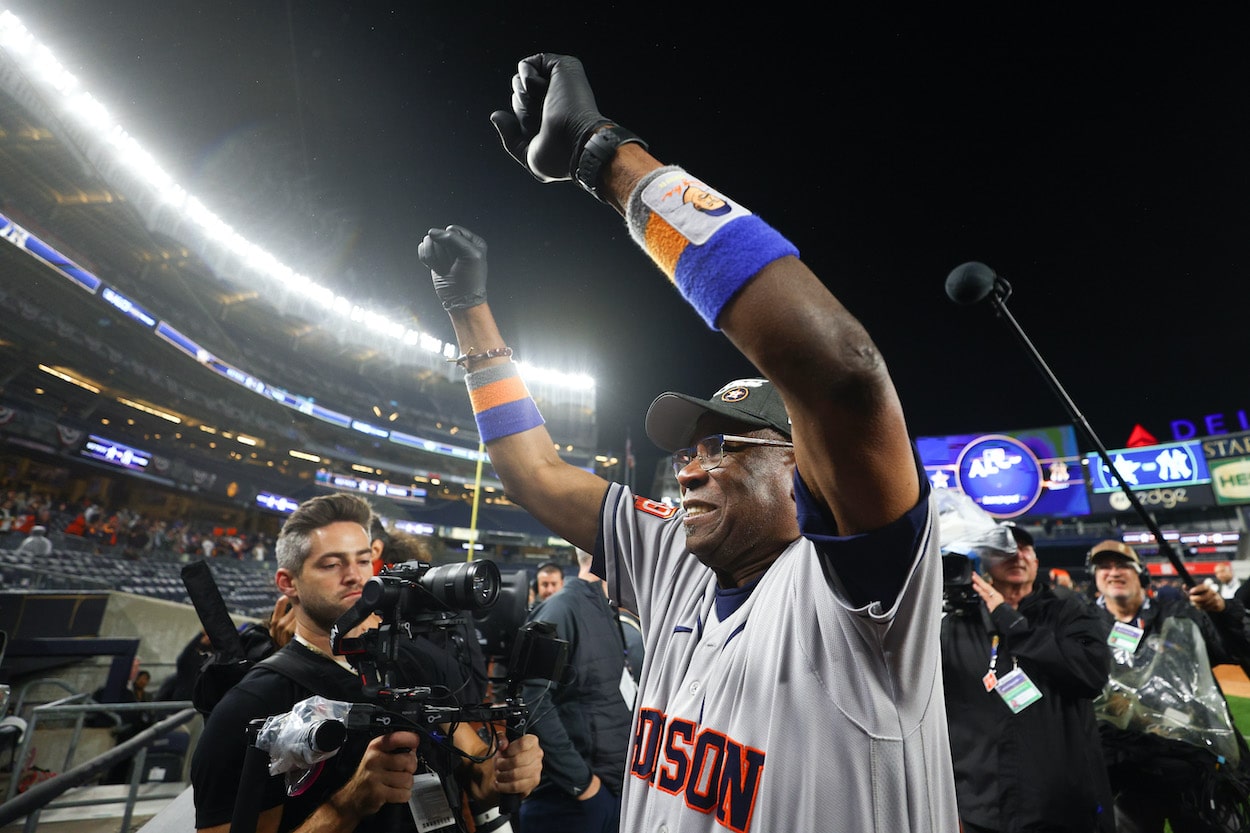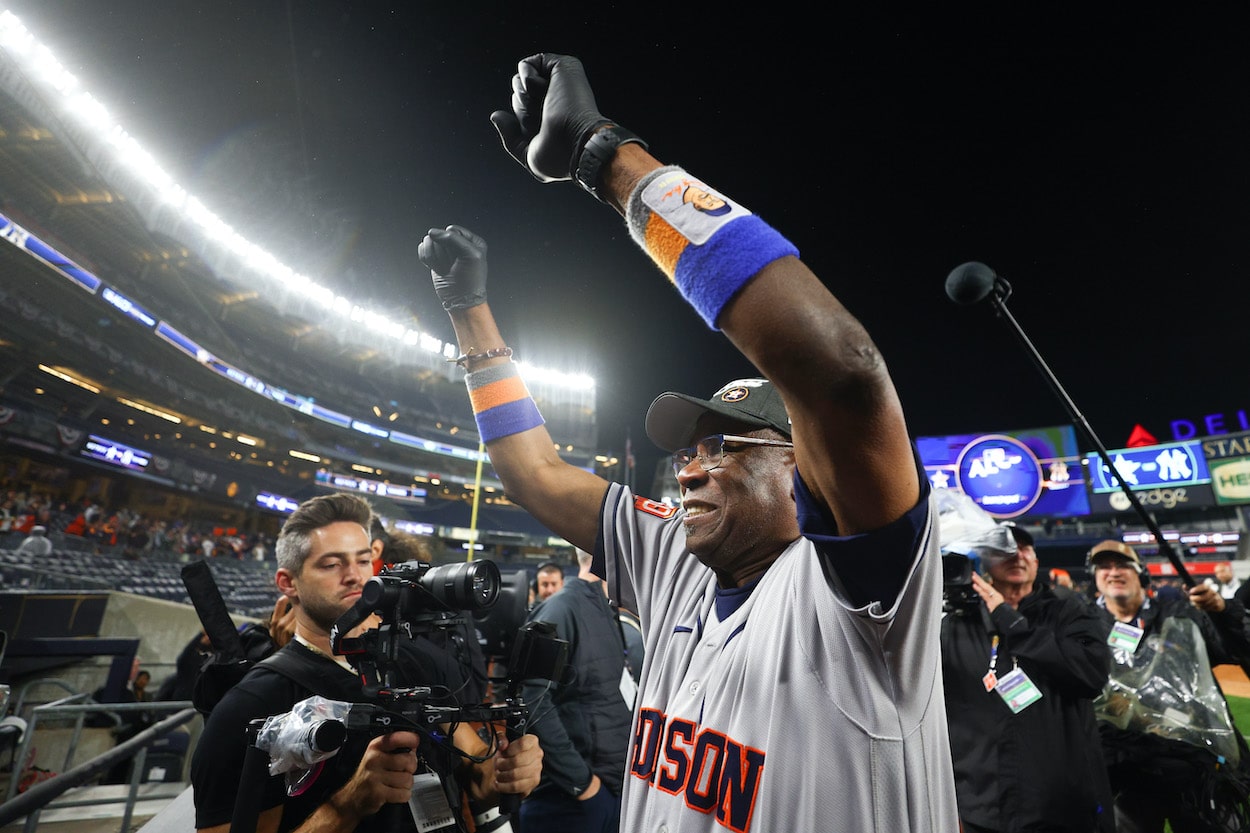 Every manager in the MLB rocks a different style while sitting in the dugout, but none of them wear gloves during games. Well, none of them expect Baker.
Baker has sported black gloves in the dugout nearly every game since 2020. But why? Well, he's never explicitly stated a reason himself, but his wife, Melissa, told Sporting News it's a precaution against COVID-19.
Baker also wears an Astros mask during games to protect himself from the virus.
"I still wear a mask because I had cancer 20 years ago and I had a stroke seven years ago," Baker said in 2021, per The Houston Chronicle. "Some of the fans get on me, 'Take your mask off.' … You don't have to wear it, but it's in my best interest to wear it."
Baker beat prostate cancer back in 2002 and suffered a mini-stroke while in a hospital in 2012. Ten years later, he's leading the Astros to the World Series in search of his first championship as a manager.
Have thoughts on this topic? Keep the conversation rolling in our comments section below.