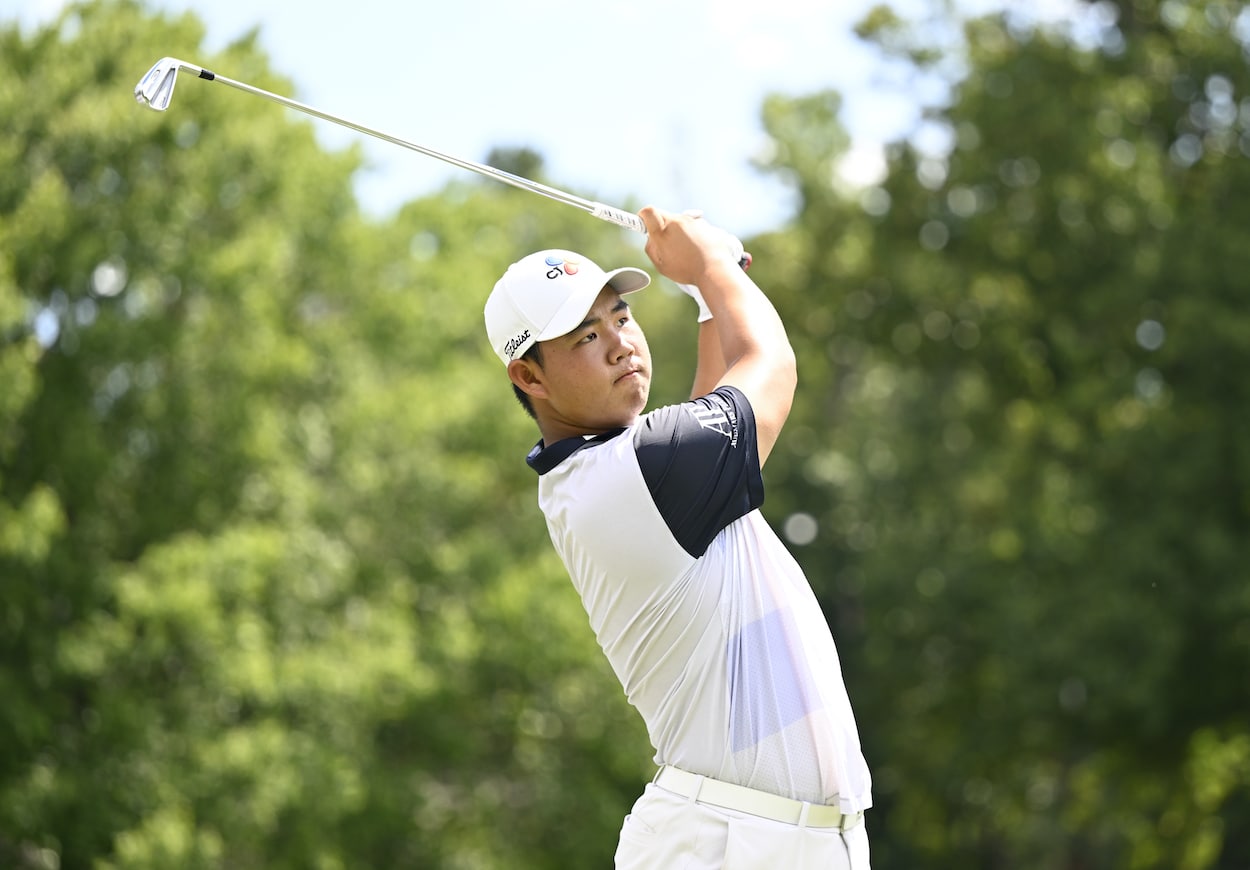 Why Does Golfer Joohyung Kim Go by the Name 'Tom'?
Joohyung Kim's nickname comes from his fascination with a fictional train.
At this time last year, Joohyung Kim was a fairly unknown golfer trying to work his way on the PGA Tour. Now, he's the 34th-ranked player in the world and quickly making a name for himself on golf's biggest stage.
That name is Joohyung, but he prefers Tom. Tom as in Thomas the Tank Engine. Yes, really.
Why does Joohyung Kim go by the name "Tom"?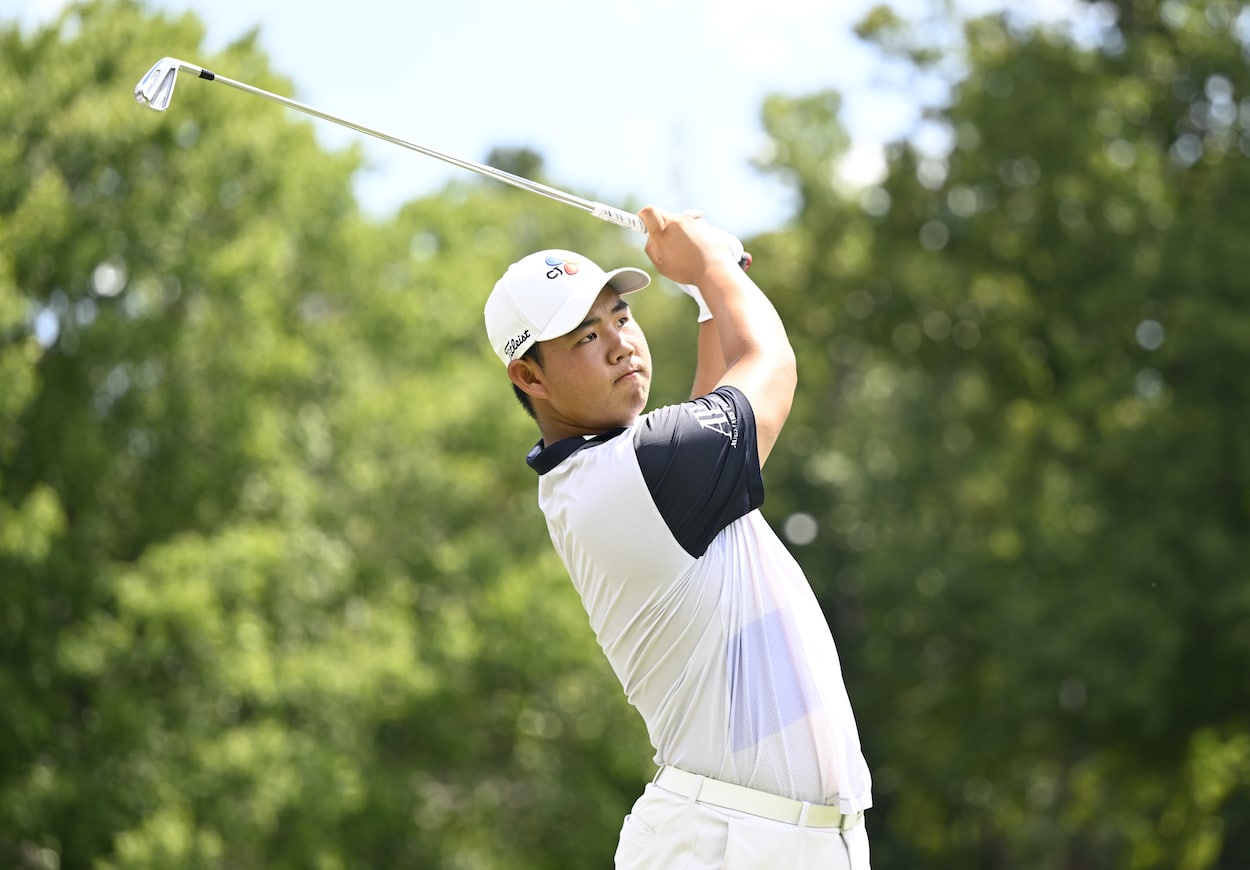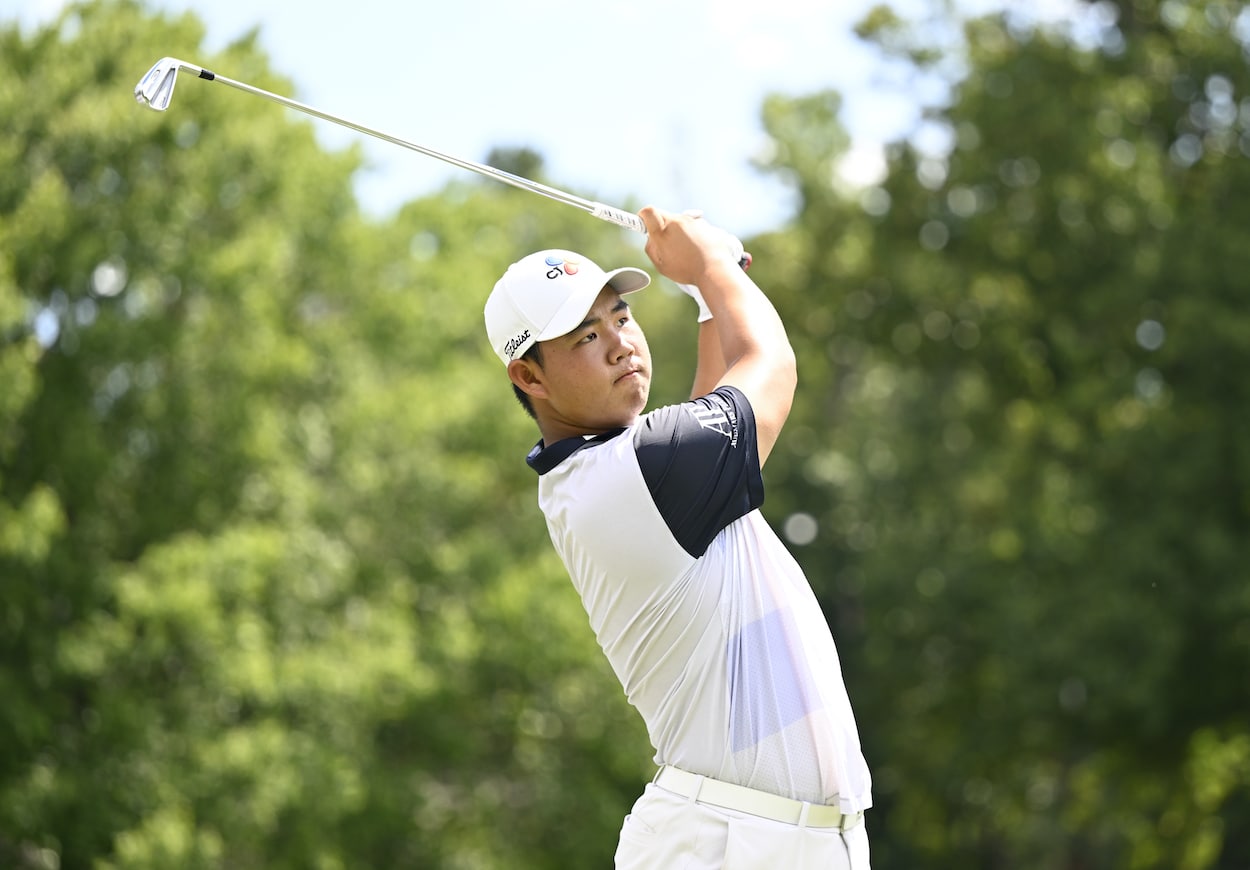 As a child, Kim was obsessed with Thomas the Tank Engine. Not only did he read the books and watch the television series religiously, but he also owned handfuls of toys and even a Thomas the Tank Engine lunchbox. He loved the train so much that he started going by Tom instead of Joohyung.
"Actually, it was Thomas," Kim told reporters at the 2020 Corales Puntacana Resort & Club Championship. "I got it from Thomas the Train when I was young. As I grew older, some people started calling me Tom and I thought it was just shorter and more simple. I think by the time I was 11 I just went by Tom. My brother even calls me Tom. It was kind of natural. And my family calls me Tom as well, my friends call me Tom, so it kind of just came natural to me. It was that kind of name." 
Incredible.
Now, as one of the best golfers in the world at just 20 years of age, Tom Kim is starting to make a real name for himself.
Tom Kim needs to win the Wyndham Championship to make the FedEx Cup playoffs
Kim just went out in 8-under 27 in the final round of the 2022 Wyndham Championship, and he currently holds a three-stroke lead in the tournament with nine holes to play. If he holds on to notch his first PGA Tour victory, he'll become the eighth-youngest winner since 1900.
A win this week would mean so much more to Kim than you might think. The 20-year-old isn't a full-time PGA Tour member just yet, so he isn't eligible to compete in the FedEx Cup playoffs. However, if he wins the regular season finale on Sunday, he'll claim a FEC playoff spot just in the nick of time.
He thinks he can, he thinks he can…
Like Sportscasting on Facebook. Follow us on Twitter @sportscasting19.