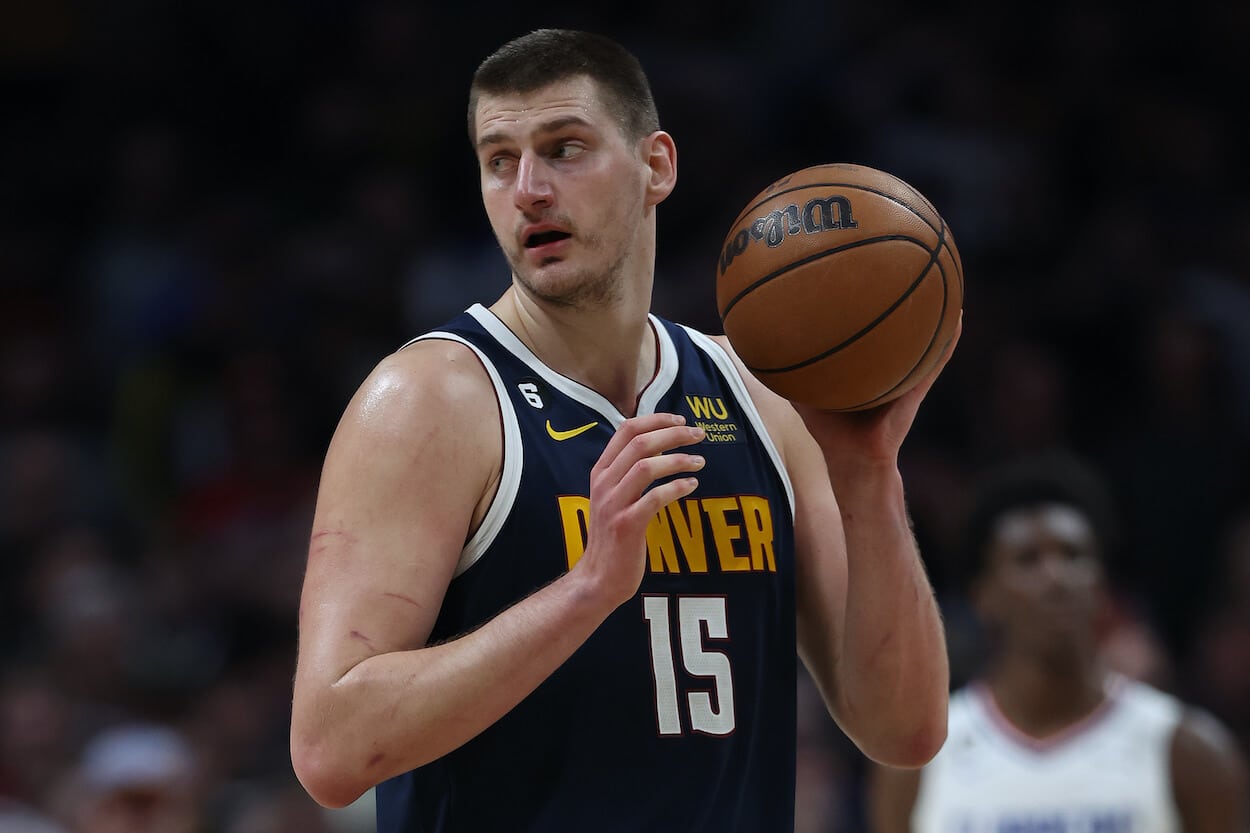 Why Does Nikola Jokic Always Have Cuts on His Arms?
What's up with all the cuts on Nikola Jokic's arms?
If you've ever watched Nikola Jokic play basketball, the first thing you likely wondered is how a guy who looks like a regional manager at a Burker King is putting up triple-doubles almost nightly against some of the best athletes in the world. The second thing you likely wondered is what the heck is going on with all those cuts on his arms.
Jokic consistently plays full games with five-inch gashes on both of his arms, so much so that Denver Nuggets trainers always need to have a bottle of iodine handy in case the cuts start bleeding all over the court or other players. The two-time reigning MVP may lead the NBA in every advanced statistic known to man, but he also leads the league in visible battle wounds on his body.
So, what about Jokic makes him such an easy target for wandering fingernails?
Why does Nikola Jokic always have cuts on his arms?
Every time Nikola Jokic walks off the basketball court after a game, it looks as if he just escaped from a surprise attack from a grizzly bear. The dozens of gashes on both of his arms may as well be a part of his uniform by now.
In Denver's win against the Los Angeles Clippers over the weekend, Jokic put up 40 points, 17 rebounds, 10 assists, and 10 scratches to notch his league-leading 23rd quadruple-double of the season. The performance even prompted a Reddit thread about why the MVP favorite always has gashes all over his arms. As is the case with most Reddit threads, the commenters weren't able to crack the code.
Not even Jokic knows why he always looks as if he just emerged from a hiking trail overgrown by thorn bushes.
"I'm always bleeding — I'm used to it," Jokic told Ohm Youngmisuk of ESPN in 2019. "I am going to wear sleeves next year — 100 percent."
Well, Jokic hasn't put the sleeves into action yet, so he must like how the slew of cuts make him look tough. But can they be explained?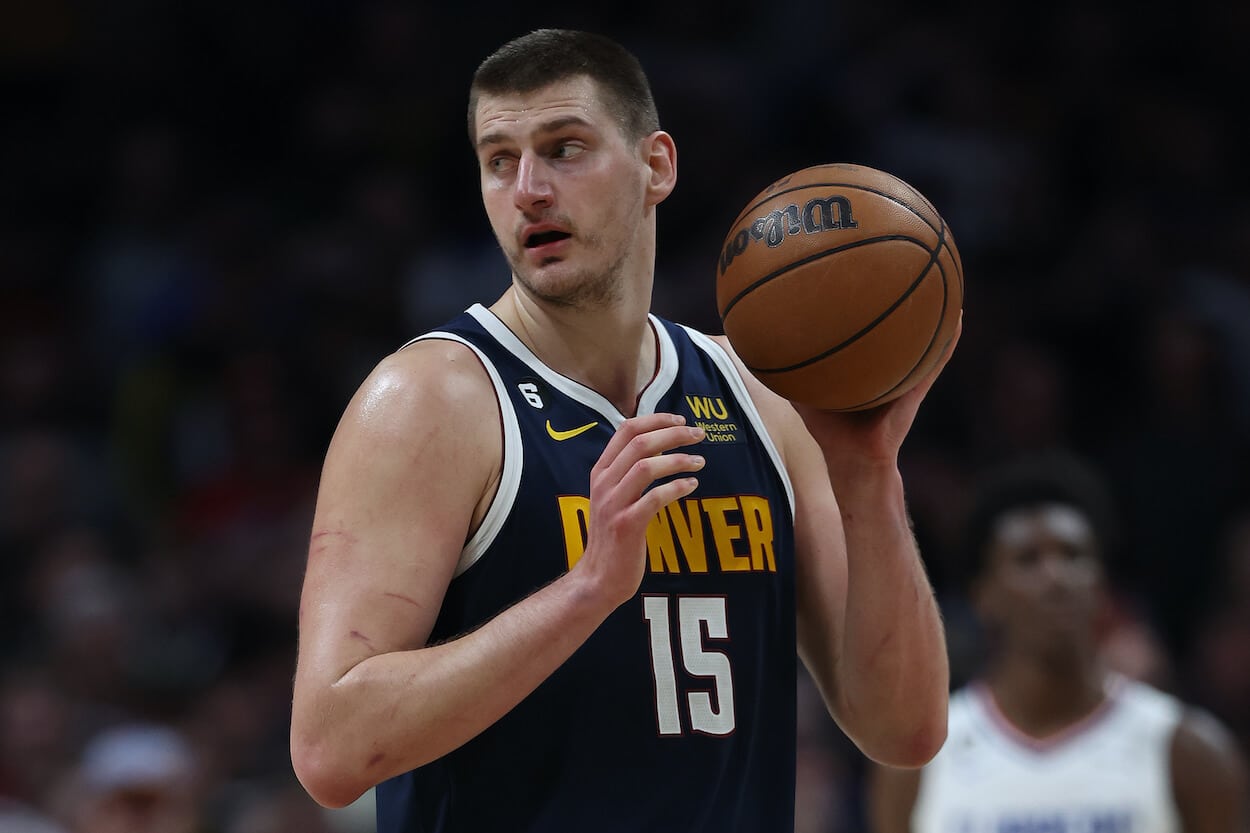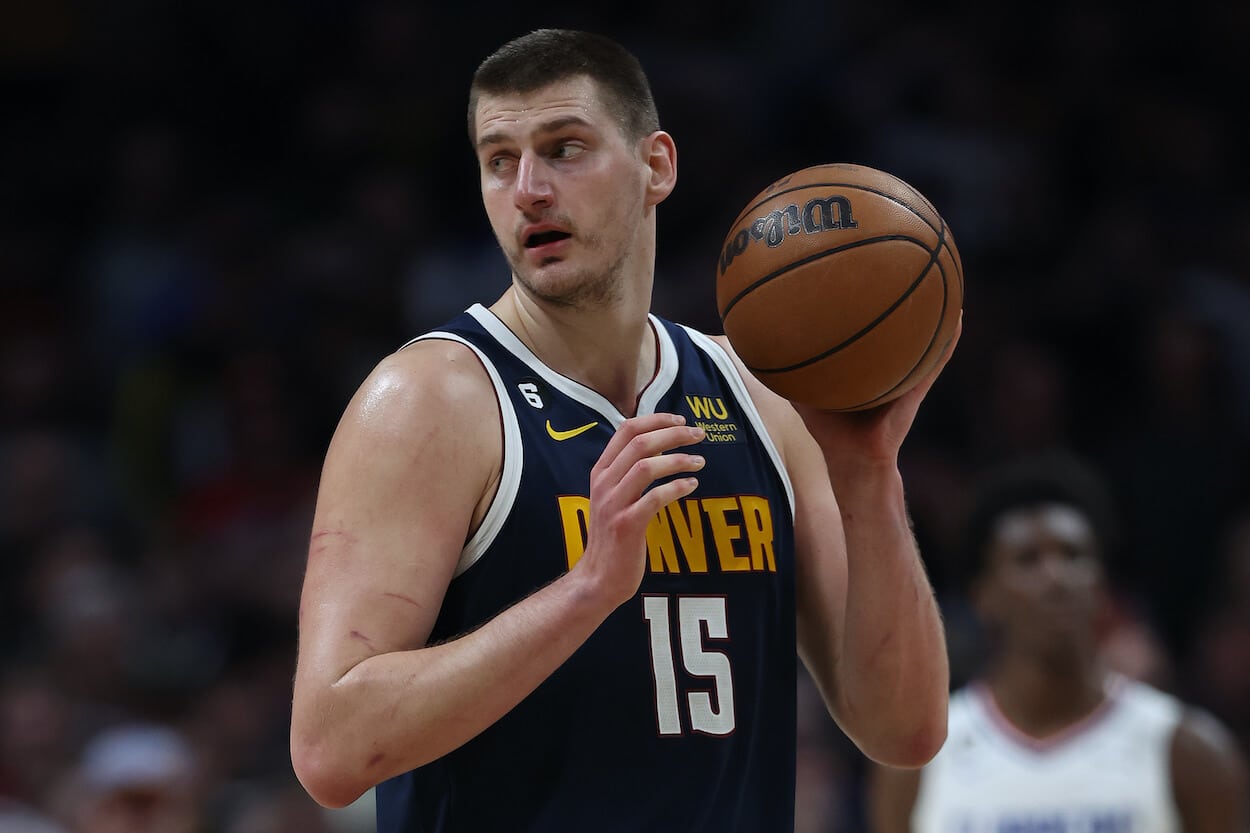 Well, for one, Jokic handles the ball more than any other player in the NBA. His 99.1 touches per game rank first in the league by nearly five touches. He also battles in the paint every game with the most physical player on the opposing team, so there's bound to be some scratching and clawing to keep him off the boards.
Interestingly, though, Jokic's free-throw attempts don't exactly match up with how often he's holding the ball. Despite ranking No. 1 in touches, the center ranks just 18th in the NBA in free-throw attempts per game. Jokic is about to be a three-time MVP — something only eight players in the history of the league have accomplished — yet he still doesn't get the respect he deserves from the referees.
I just wish there was a way to physically prove it. Oh well.