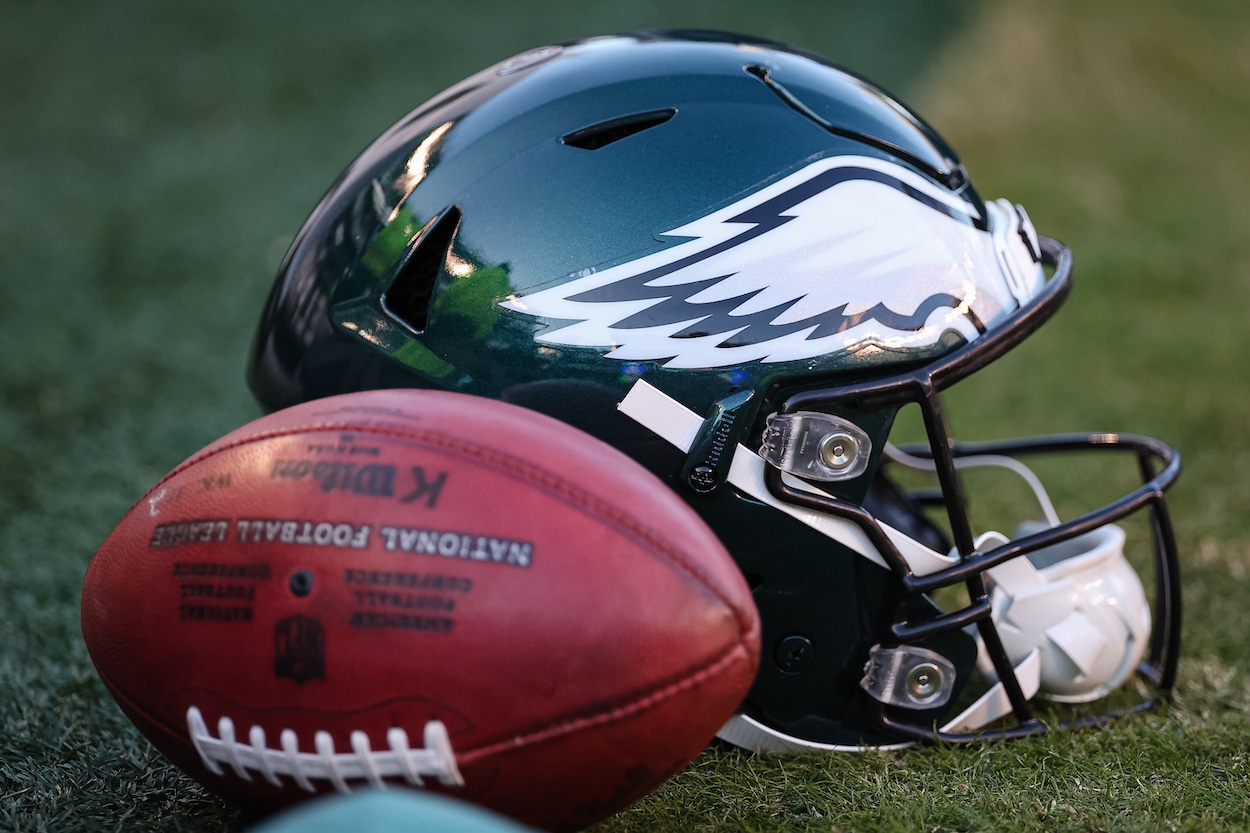 Why Are the Philadelphia Eagles Called the Eagles?
Where did the Philadelphia Eagles' nickname come from?
The Philadelphia Eagles were founded all the way back in 1933, and they've gone by the same nickname every year since then. Well, except in 1943 when they combined with the Pittsburgh Steelers and played as the Steagles for one season, but that's a story for another day.
We're here to get to the bottom of the franchise's longtime nickname. So, why are the Philadelphia Eagles called the Eagles, and where did the name come from?
How did the Philadelphia Eagles get their name?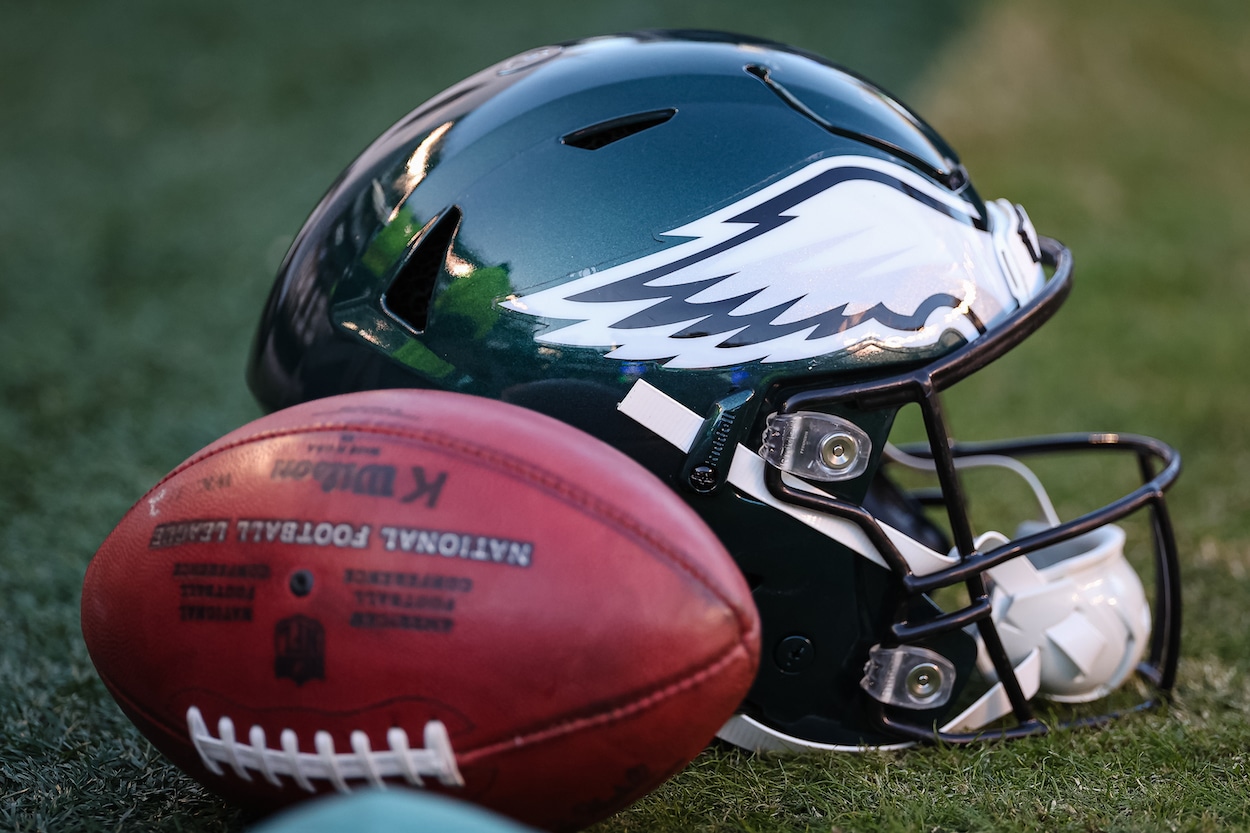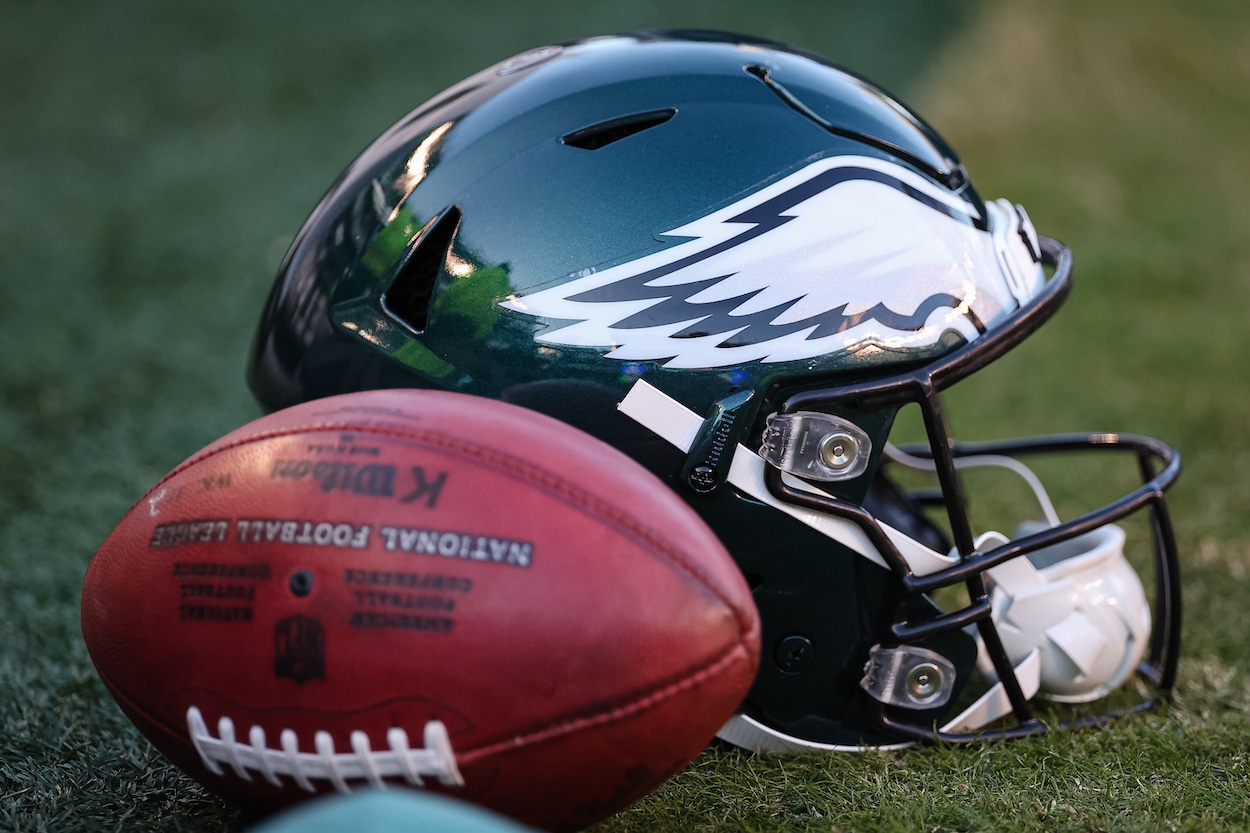 The first Philadelphia NFL team was called the Frankford Yellow Jackets. Frankford, a borough in northeast Philadelphia, hosted the city's pro football team from 1924-1931.
In the middle of the 1931 season, though, the Yellow Jackets went bankrupt and had to cease operations. A few years later, Bert Bell and Lud Wray formed a syndicate and purchased the rights to own Philly's NFL team for $2,500. Bell, who played football at the University of Pennsylvania, wanted to give his team a nickname that represented the city of Philadelphia, but he didn't have one prepared at first.
On day, he was walking down the street in Philadelphia and noticed a billboard showcasing the National Recovery Act eagle, and he immediately knew what he wanted to name the team. Bell's son, Upton, told the story on The Game Before the Money podcast.
The Philadelphia Eagles made their NFL debut on Oct. 15, 1933 and got blown out by the New York Giants, 56-0. After a rough decade-plus to begin their tenure, the Eagles won back-to-back NFL championships in 1948 and 1949. Philadelphia won another title in 1960, but it didn't win its first Super Bowl until 2017.
The Eagles have won the sixth-most games in NFL history, and they've been one of the most consistently successful franchises of the 21st century.