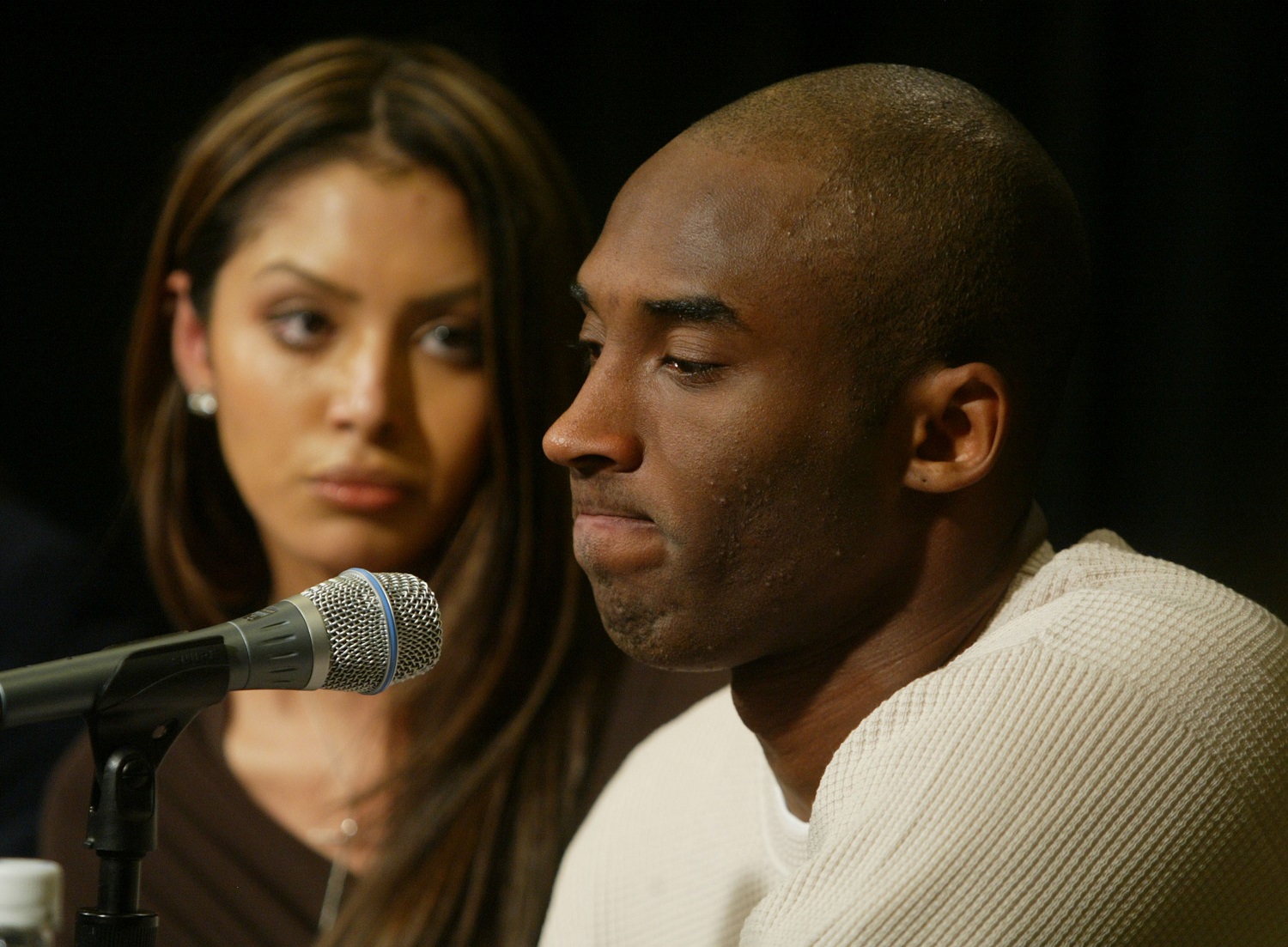 Why the Woman Who Accused Kobe Bryant of Rape in 2003 Refused to Speak Out Following His Death
Following the death of Kobe Bryant this past January, the woman who accused him of rape in 2003 refused to speak on the matter.
On January 26, 2020, the sports world mourned the death of Los Angeles Lakers legend Kobe Bryant. Along with eight others, including his 13-year-old daughter, Gianna, Bryant was tragically killed in a helicopter crash in Calabasas, California, while on the way to coaching one of Gianna's games at the Mamba Sports Academy in Newbury Park.
In the days, weeks, and months that followed, countless tributes to Kobe Bryant poured in and continue to come. Just this week, Nike unveiled a tribute video to commemorate what would have been his 42nd birthday. One day later, on August 24, the sports world celebrated Kobe Bryant Day, you know, because it was 8/24. Since his death, the world has celebrated his work ethic, his five NBA titles, his 18 NBA All-Star selections, his 33,643 career points, his commitment to women's sports, and the relationship he shared with his daughters.
But so many of those tributes (certainly not all of them by any means) failed to mention the fact that Kobe Bryant was accused of sexually assaulting a woman in 2003. It's not that the people writing those forgot about the incident, as it was obviously highly publicized back then, but it gets tricky memorializing someone who was beloved by so many but was also accused of such a heinous crime.
Felicia Sonmez of the Washington Post received death threats and was suspended simply for posting a link to an article discussing Kobe Bryant's rape case the day following his death. Some thought that any mention of the case was in poor taste given the fact that nine people died that day in Calabasas, including numerous children.
But the fact of the matter remains that Kobe Bryant, just like everyone else on the planet, wasn't perfect. There was a sexual encounter in that hotel room in 2003 and it came at a time when Kobe was married. Bryant claimed the encounter was consensual. His accuser obviously didn't feel the same way and had her life turned upside down during the investigation, ultimately deciding not to testify in the trial that never came to be when the criminal charges were dismissed. While his reputation took a hit for a couple of years, Kobe Bryant was able to recover and go back to his normal life as an NBA god. His accuser, whose name was leaked on several occasions but will not be shared here, has had to live a much more private life.
Naturally, when Kobe Bryant died, many were wondering her thoughts on the matter. But as she's chosen to do for the last 17 years, she chose to remain quiet.
What did Kobe Bryant's accuser say happened in 2003?
On June 30, 2003, Kobe Bryant, then 24 years old, checked into The Lodge and Spa at Cordillera in Edwards, Colorado, as he was scheduled to undergo surgery nearby on July 2, which turned out to be the same day that he was first confronted by investigators on sexual assault accusations made by a 19-year-old employee of the hotel.
The accuser alleged that Bryant had forced himself on her in his hotel room and choked her during the act. When she received her medical exam at a nearby hospital the following day, she had bruises on her neck, as well as tears and bruises on her genitals.
When Kobe was initially confronted by investigators, he denied that a sexual encounter even took place but later admitted to it when it was revealed to him that his semen had been found inside her and that her blood had been found on a shirt he wore that night. Bryant was officially charged with one count of felony sexual assault on July 18. That same day, with Vanessa Bryant next to him, he held a press conference admitting to an extramarital affair while maintaining his innocence.
He issued a public apology following the dismissal of criminal charges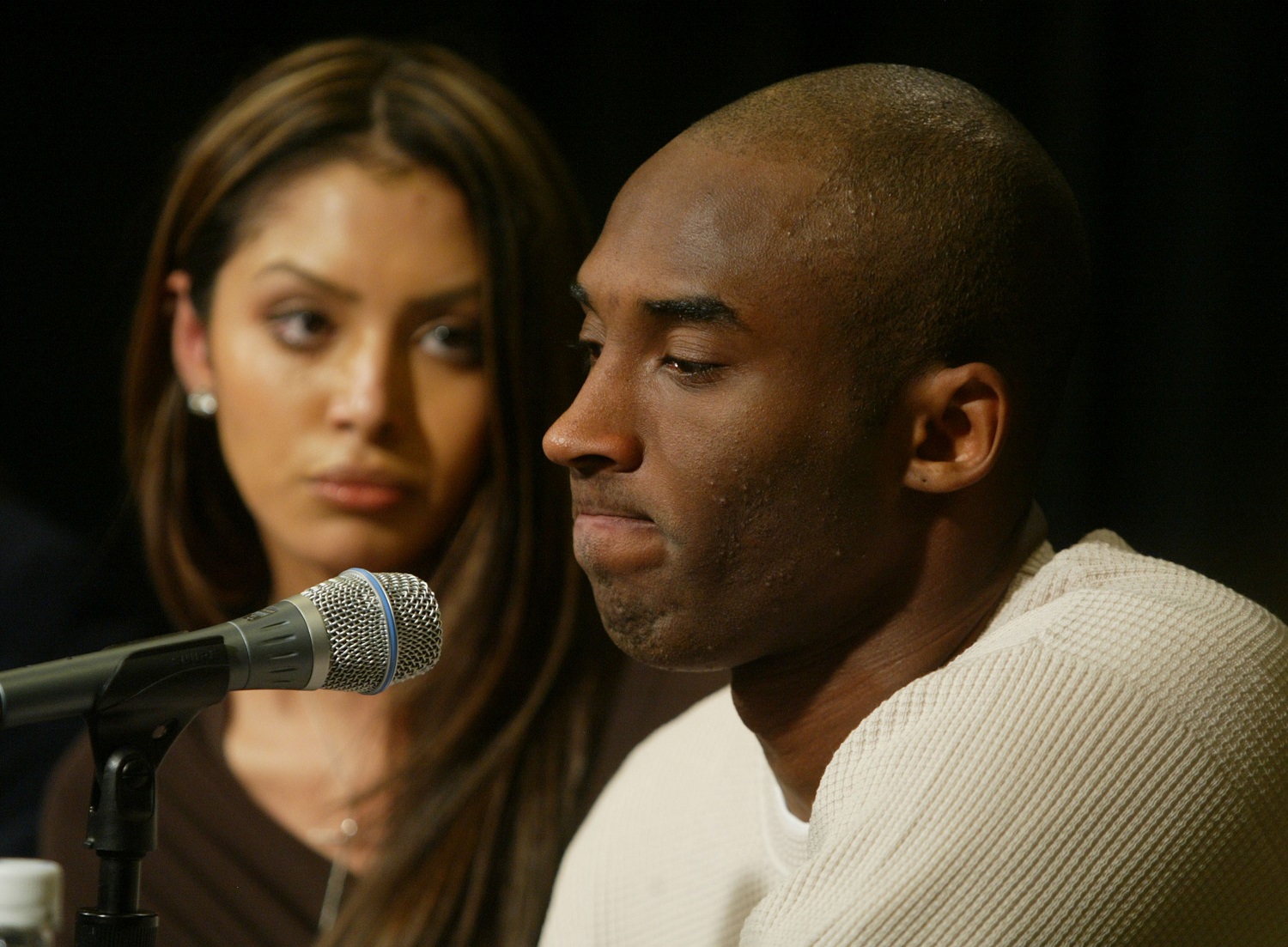 During the proceedings leading into the criminal trial, Kobe Bryant's attorneys and many members of the media consistently used his accuser's real name, which went against her family's request for privacy, and dragged out details of her psychiatric and sexual history, essentially saying it was evidence that she couldn't be trusted.
She received numerous death threats and was constantly smeared in the media and things got so bad that she ended up refusing to testify in the criminal trial, which led to the case being dropped. One of the conditions of dropping the criminal charges was that Kobe issue a public apology, which read as follows (h/t ESPN):
"First, I want to apologize directly to the young woman
involved in this incident. I want to apologize to her for my behavior that night and for the consequences she has suffered in the past year. Although this year has been incredibly difficult for me personally, I can only
imagine the pain she has had to endure. I also want to apologize to
her parents and family members, and to my family and friends and
supporters, and to the citizens of Eagle, Colo.

"I also want to make it clear that I do not question the motives
of this young woman. No money has been paid to this woman. She has
agreed that this statement will not be used against me in the civil
case. Although I truly believe this encounter between us was
consensual, I recognize now that she did not and does not view this
incident the same way I did. After months of reviewing discovery,
listening to her attorney, and even her testimony in person, I now
understand how she feels that she did not consent to this
encounter.

"I issue this statement today fully aware that while one part of
this case ends today, another remains. I understand that the civil
case against me will go forward. That part of this case will be
decided by and between the parties directly involved in the
incident and will no longer be a financial or emotional drain on
the citizens of the state of Colorado."

Kobe Bryant
The civil case was settled in 2005 for an undisclosed amount.
Kobe Bryant's accuser refused to speak publicly following his death
Soon after the death of Kobe Bryant, the attorney of his accuser, John Clune, released a statement saying that his client would not be publicly commenting on the matter, simply because she wants her privacy, just as she's wanted for the last 17 years (h/t USA Today).
"The events of this past Sunday are nothing but enormously tragic. And so, while we understand the interest, our client will not be speaking at this time. Thank you for also respecting her privacy."

John Clune
Perhaps this woman someday comes forward and speaks on Kobe Bryant. And maybe she doesn't. But that's her choice to make and her choice alone.