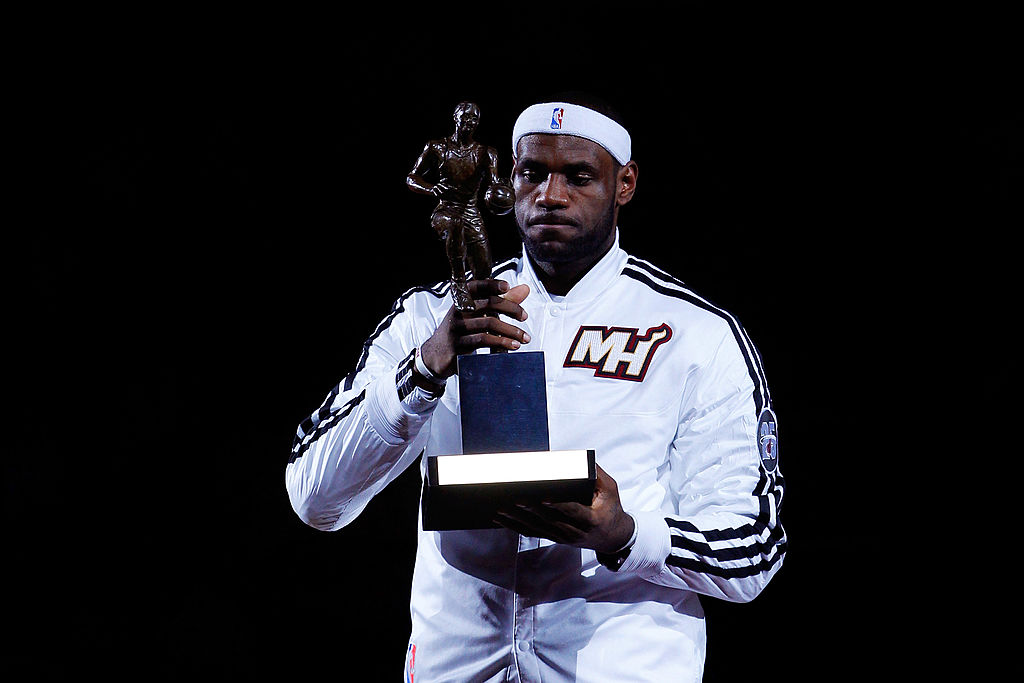 Will LeBron James Win the NBA MVP Award in 2020?
LeBron James last won an NBA MVP award in 2013, but he's a frontrunner to win in 2020 and unseat Giannis Antetokounmpo as the best player.
Is Magic Johnson being a Los Angeles Lakers homer? Johnson believes LeBron James will end the 2019-20 season as NBA MVP. Ths race could be wide open, as legitimate candidates — Kawhi Leonard, Paul George, James Harden, and Russell Westbrook among them — teamed up together in the Western Conference.

Is there anyone that can stop Giannis Antetokounmpo from repeating as NBA MVP? Today we will go over James' chances and look at the odds for the other top candidates (based on Las Vegas odds as of July 8, 2019).

LeBron James: Los Angeles Lakers (12-1)
James was excellent in his first season with the Lakers from a statistical standpoint, putting up 27 points, eight rebounds and eight assists per game last season. The Lakers weren't anywhere near a playoff spot, finishing 12th in the West standings. Revamping the entire team by signing DeMarcus Cousins and trading for Anthony Davis, the Lakers should be in championship contention, vaulting James back up the MVP conversation. Speaking of Davis, his MVP odds are slightly better than LeBron James' at 10-1.

Kawhi Leonard: Los Angeles Clippers (12-1)
Kawhi Leonard showed the entire NBA how dominant he can be when healthy and motivated to quiet the doubters. He had an excellent lone season in Toronto, culminating with the city's first championship and Leonard's second NBA Finals MVP award. He made sure the Clippers landed Paul George before committing to the team on a three-year deal, and the two should make the Clippers one of the best teams in the NBA this season. Like crosstown foe LeBron James, Kawhi Leonard sits at 12-1 odds to win the NBA MVP award next season.

James Harden: Houston Rockets (9-2)
Harden won the award two years ago and was the MVP runner-up this past year (despite some protesting from the Rockets) after averaging more than 35 points per game. He is still one of the game's best scorers, but his playoff woes continue to mount up.

A trade for Russell Westbrook reunites him with his former teammate from Oklahoma City, which could hurt his MVP stock when the regular season concludes. However, we still expect Houston to have a top-five seed in the West and for Harden to be in the MVP discussion.

Stephen Curry: Golden State Warriors (4-1)
Before the Warriors traded for D'Angelo Russell, it seemed as though Stephen Curry might average over 40 points per game in 2019-20. Where else would the Warriors offense come from with Kevin Durant leaving and Klay Thompson out for a majority of next year (if not the entire thing) with a torn ACL?

Now that Curry has Russell to fall back on, he should still have an excellent year with another capable playmaker in the backcourt. It wouldn't surprise us to see Curry have a 50-40-90 (field goal, 3-point, and free throw percentages) season as he returns to being the focal point of the Warriors offense. 

Giannis Antetokounmpo: Milwaukee Bucks (7-2)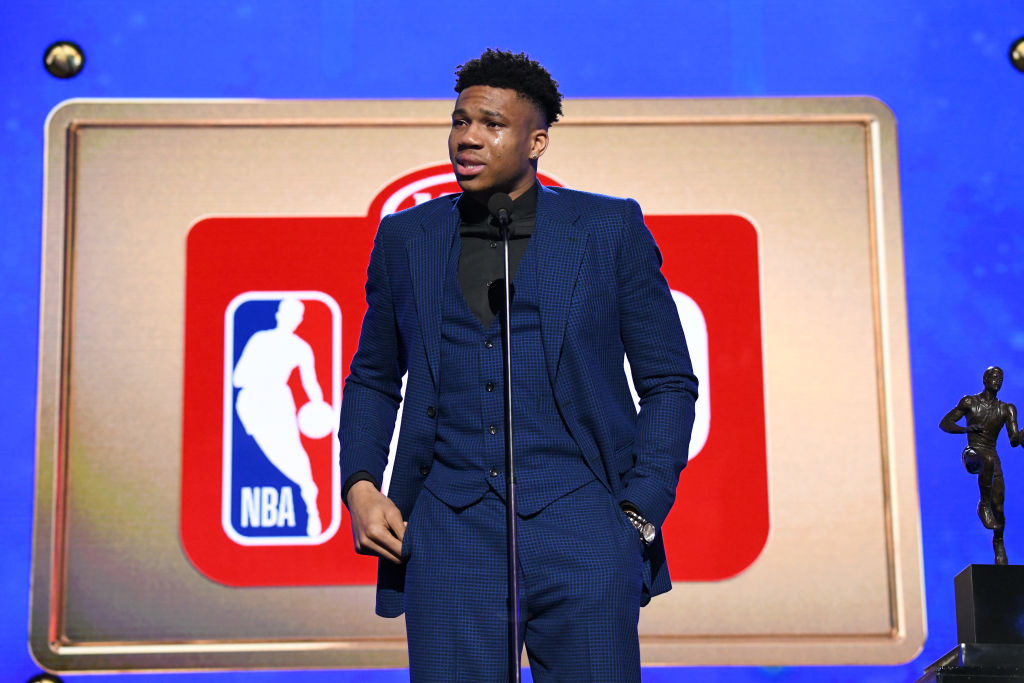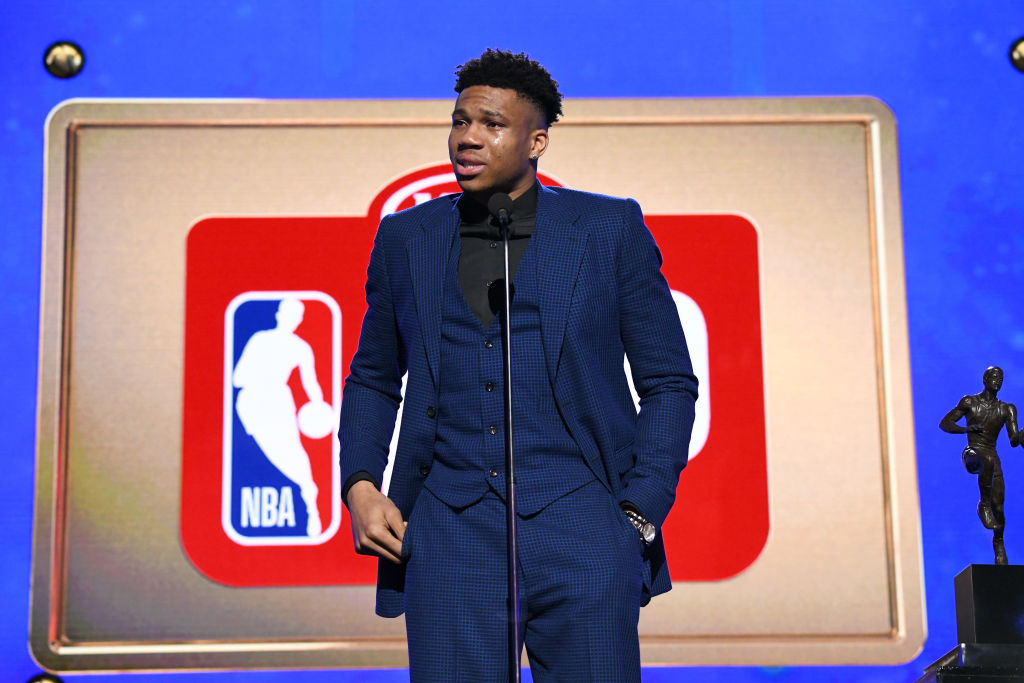 Although the Bucks lose Malcolm Brogdon to the Indiana Pacers, they are still loaded on offense, and Giannis Antetokounmpo should have another excellent season. Steph Curry won back-to-back awards in 2015 and 2016, so it's not impossible we can see it happen again.

Antetokounmpo put up 28 points and 12 rebounds per game last season while leading Milwaukee to the No. 1 seed in the East. The conference is weaker with Kawhi Leonard out of Toronto, and we think the Bucks can finish at the top of the conference again.

Antetokounmpo's offensive game should also improve, and it wouldn't surprise us to see him average 30 and 10 in 2019.

Does LeBron James have a shot to be the NBA MVP?
After looking at the Vegas oddsmakers choices for NBA MVP, who do you think comes away with the award? LeBron James is always in the discussion, but we are going to go with Giannis Antetokounmpo, as there isn't a perimeter player in the East (or the West, for that matter) who can go toe-to-toe with him this season.